You don't typically think of breakfast and afternoon tea together, but the Assembly House is changing that. If you want to try a different type of afternoon tea and like breakfast foods, then the Beforenoon Tea is for you.
Learn more about the Beforenoon Tea at the Assembly House in this review.
Be sure to sign up for our email newsletter here to keep up to date with what's happening in Norfolk.
Note: This post contains affiliate links.  As an Amazon Associate, we earn from qualifying purchases. Please see disclosure for more information.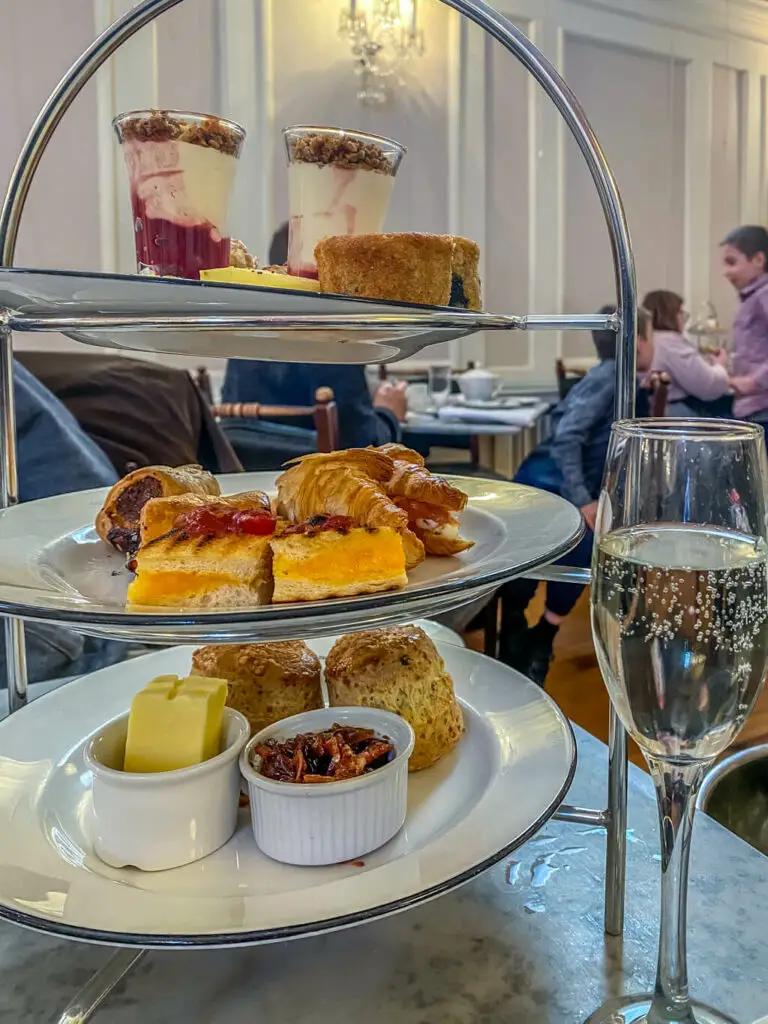 What is Beforenoon Tea?
Beforenoon Tea is a breakfast-themed "afternoon tea" that is served before noon at the Assembly House in Norwich.
About the Assembly House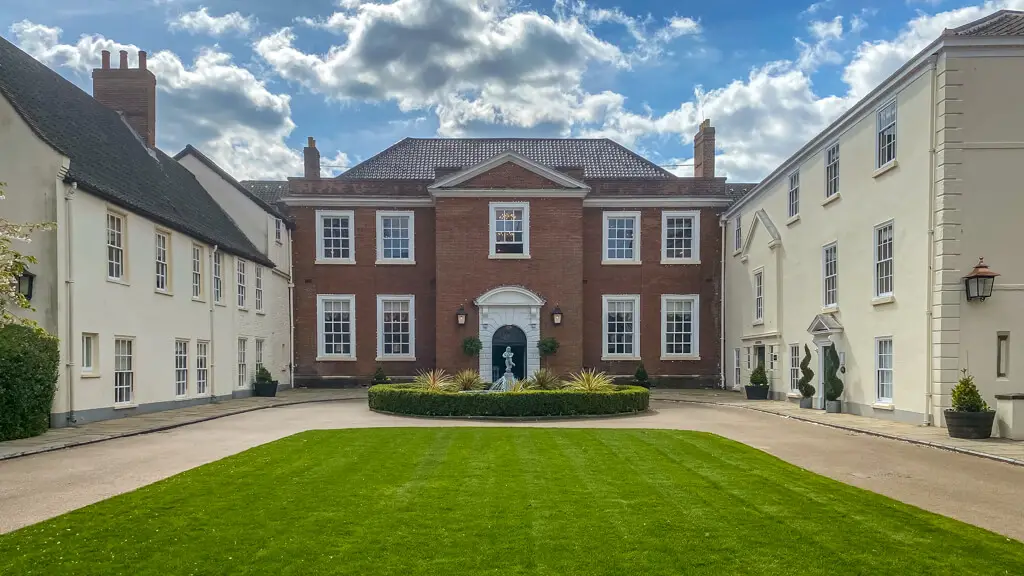 Today the Assembly House is a restaurant, event space, and guest house on Theatre Street in the Norwich city centre. It may be best known for its themed afternoon teas.
It's a Grade I-listed building that hosted a Grand Ball to celebrate Lord Nelson's victory at the Cape of Trafalgar in 1805. The name originates from when it was the place for the elite to assemble for musical events, lectures, dances, theatre shows, and games.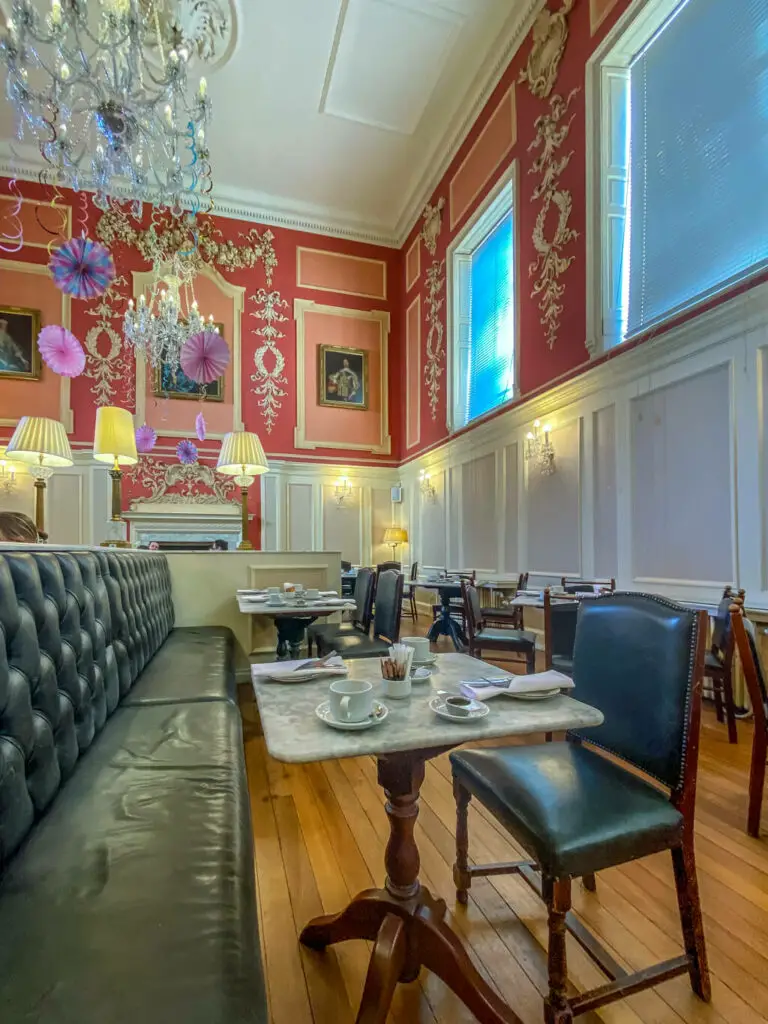 Some parts of the building date back to the 13th century, but the main halls were designed by Georgian architect Thomas Ivory in 1754. He made sure the Assembly House would impress even the most prestigious guests with a sweeping driveway, high ceilings, elaborate crystal chandeliers, and grand fireplaces.
The historic setting is one of the things that makes dining at the Assembly House memorable.
Beforenoon Tea at the Assembly House
When you go for Beforenoon tea at the Assembly House, you want to come hungry because there is a lot of food. You get a breakfast plate along with a tiered tray of food. If you don't finish everything, they will provide boxes for you to take away cakes and pastries.
To start, it's a choice of four different breakfasts. You can enjoy their fried breakfast which includes fried egg, bacon, sausage, mushroom, tomato and toast (there are vegetarian, vegan, and gluten-free options available). Alternatively they offer Eggs Benedict, Royale, or Florentine which includes two poached free-range eggs, toasted English muffin, hollandaise, with either Norfolk ham, smoked salmon or wilted baby leaf spinach (gluten-free option available).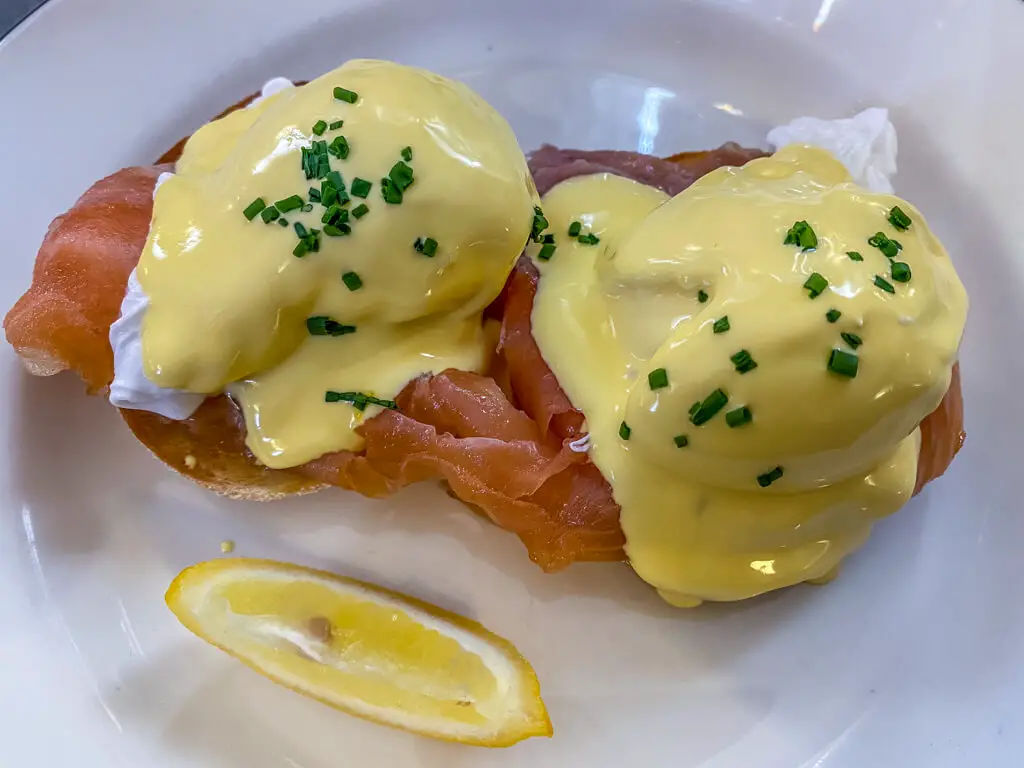 It's not an easy decision, but I don't think you can go wrong. I decided to go with the Eggs Royale while Russell had the Eggs Benedict. Both were excellent, with perfectly poached eggs and the hollandaise sauce was rich and buttery.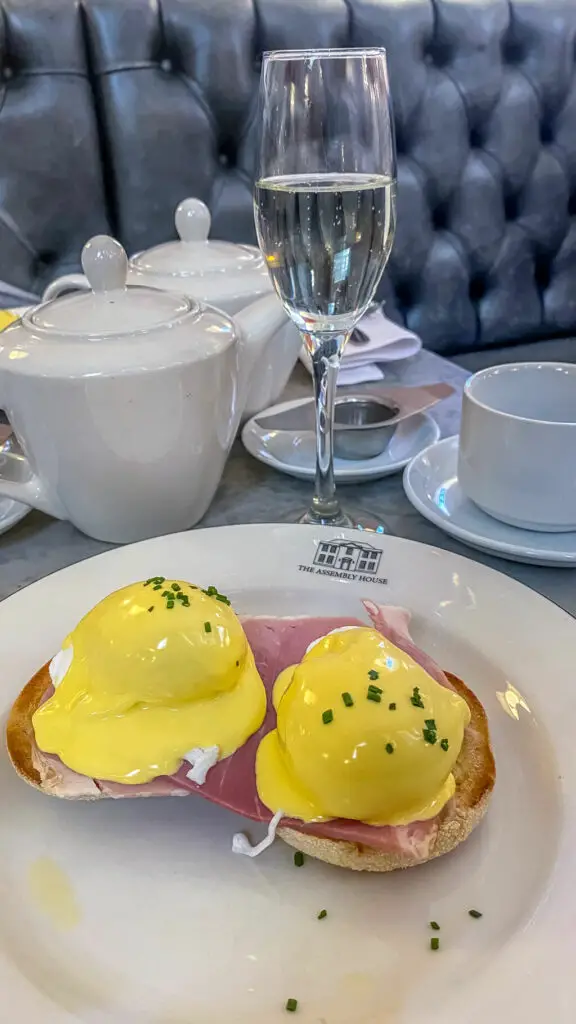 Before we could finish our first plates, the tiered tea stand came out. Unfortunately, there wasn't enough room on our table so they told us to let them know when we were ready for it and they would bring it back.
After our first plates were cleared, we were set to move on to all the treats on the tea stand. We decided to start with the middle tier which had the breakfast equivalent to sandwiches – warm sausage roll, mini croissant filled with salmon and cream cheese, and a three cheese toastie with tomato relish.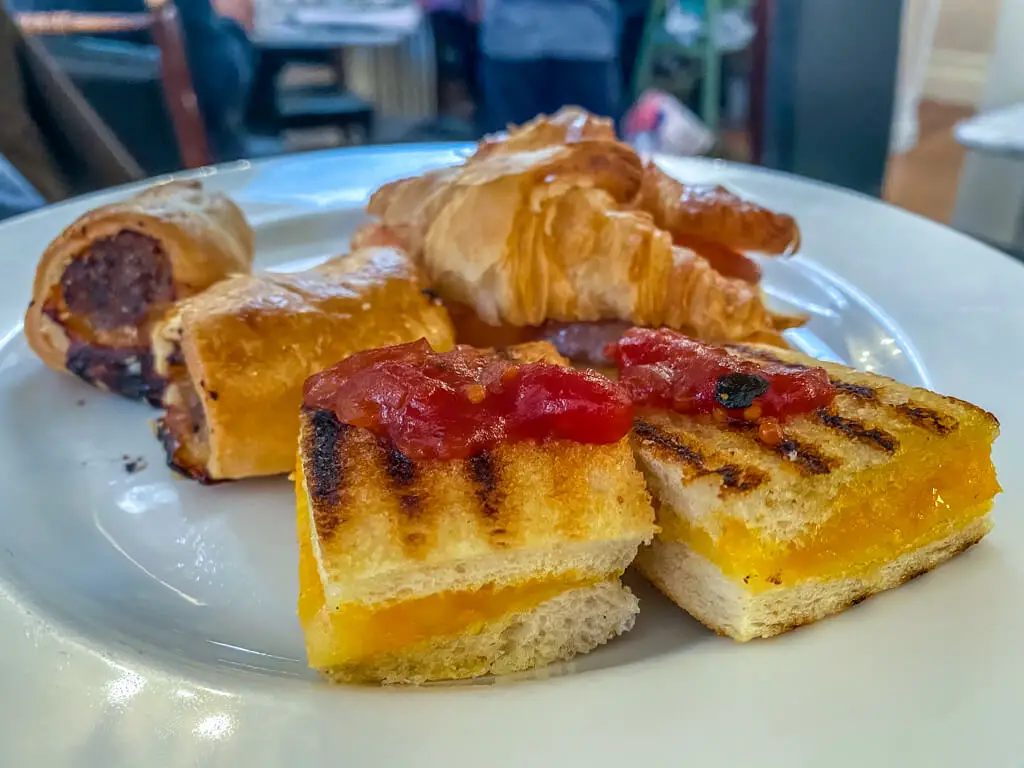 They were all delicious but for me the stand out was the toastie as the tomato relish was a bit different than what I have had before and went perfectly with the cheese. I should also mention that they were generous with the portion of salmon on the croissant.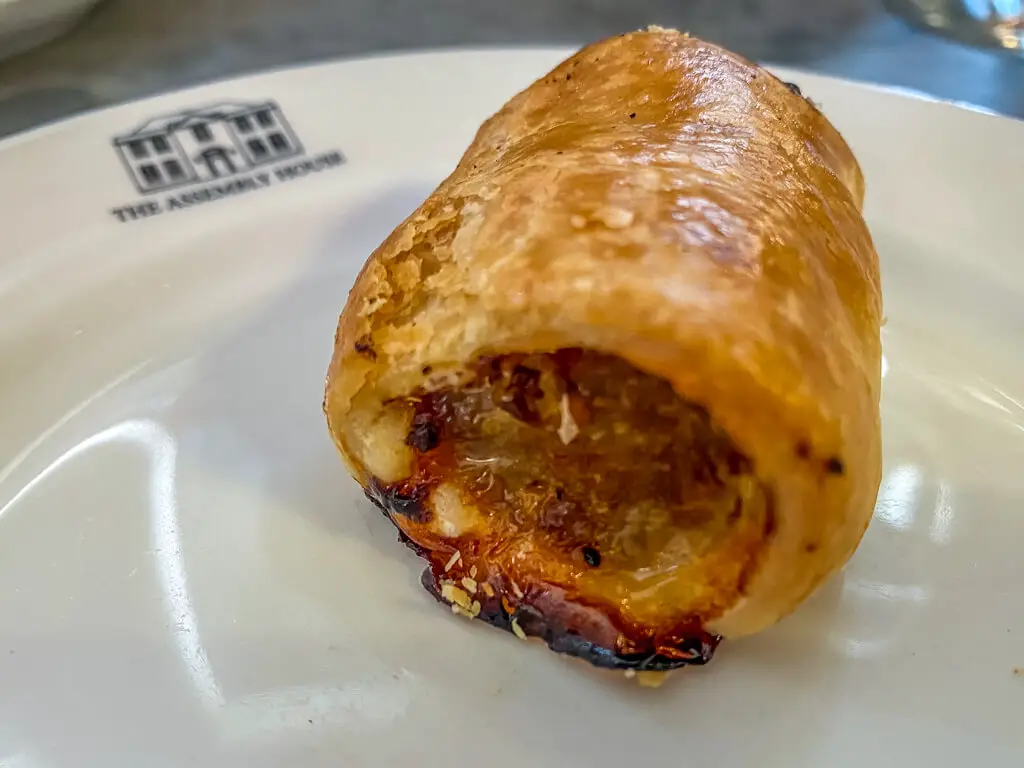 Next it was time to move on to the scone. Instead of the typical plain or fruit scone with clotted cream and jam, you get a cheddar cheese, Colman's Mustard and chive scone with bacon jam. It was tasty and perfect for the breakfast theme, but I have to admit I did miss my clotted cream.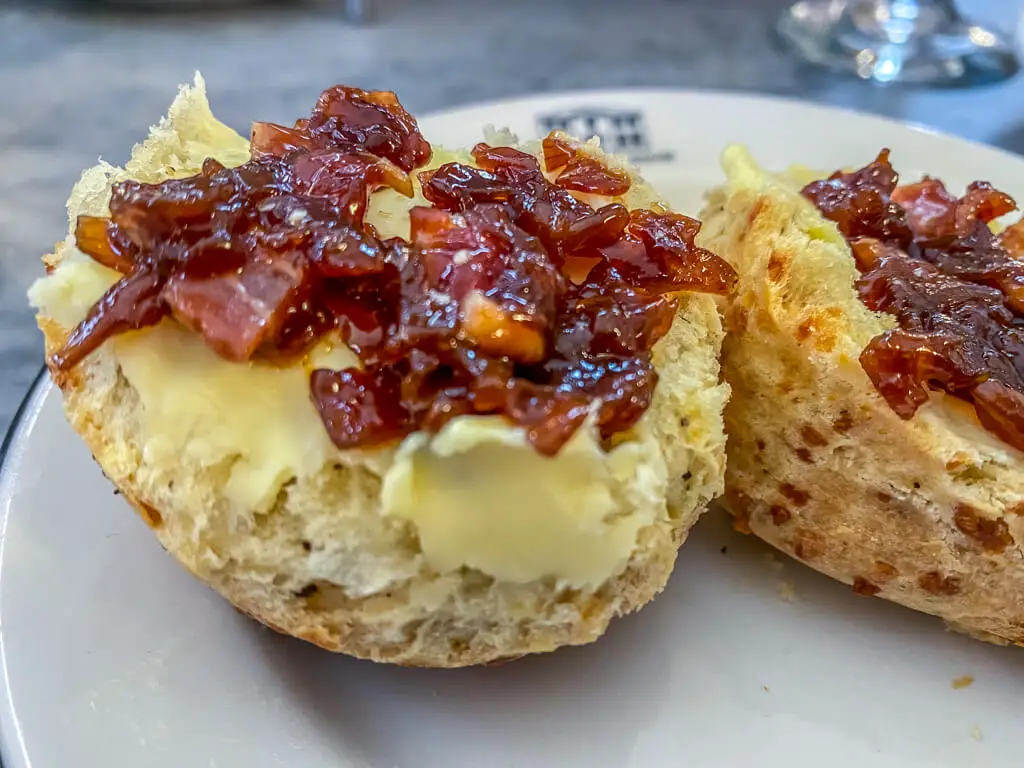 Finally we were ready for our breakfast-themed desserts. You could tell a lot of thought went into the creation and presentation of these treats. I appreciated that the desserts weren't overly sweet or rich given it was still early in the day.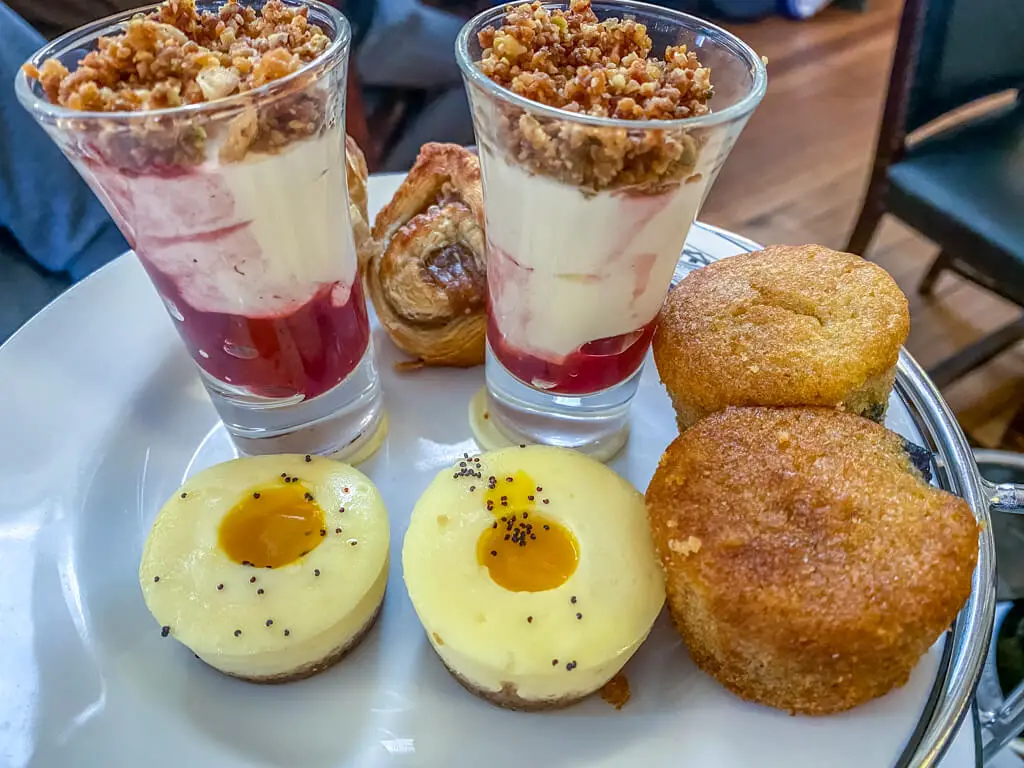 The mini blueberry muffin reminded me of one of my favourite breakfast treats as a kid. The cruffin cinnamon roll was flaky and buttery like a croissant. Mark Mitson's breakfast shot glass filled with layers of granola, yoghurt and fruit compote was refreshing.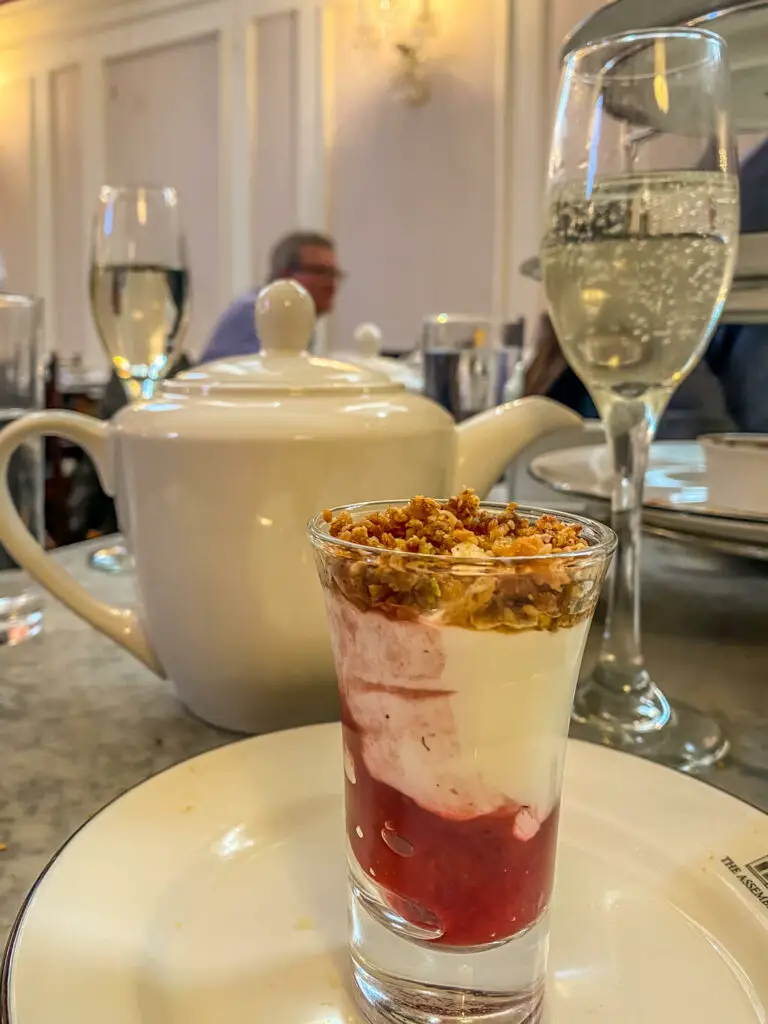 The 'Fried egg' mango and vanilla cheesecake was the one that stood out though. It looked like a fried egg with the mango being the egg yolk. It was creamy and I think it had a bit of some kind of citrus in it too.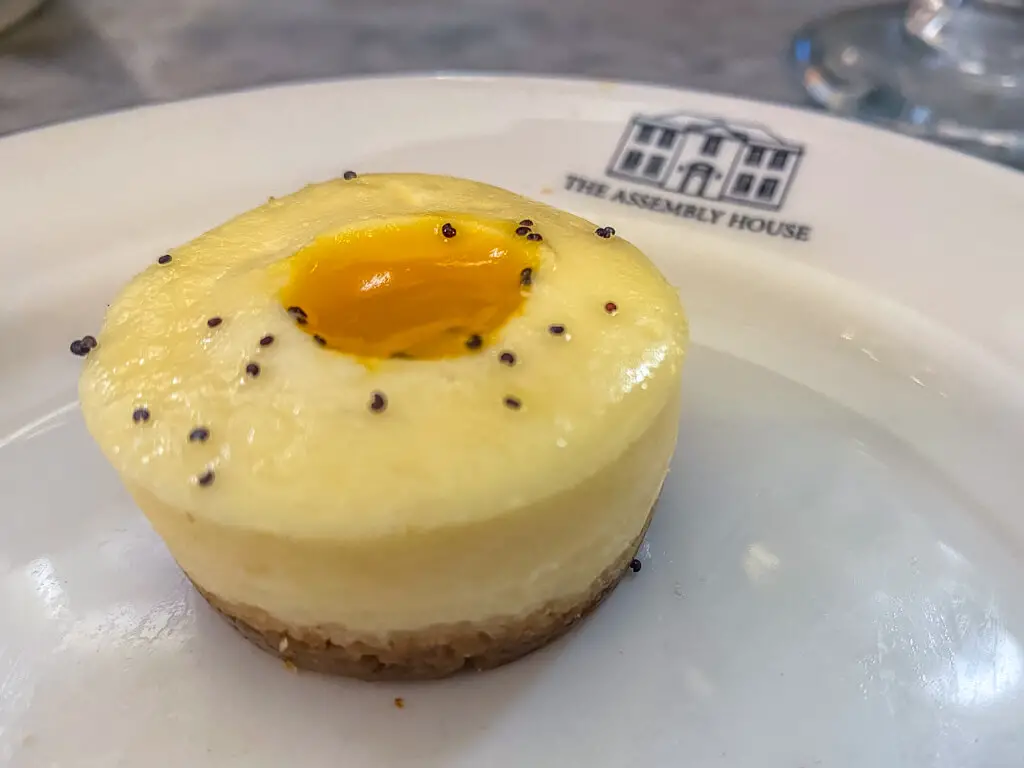 Of course it wouldn't be a tea without a warm beverage. It comes with tea or coffee. I had a lavender tea while Russell went with a traditional breakfast tea. We also decided to splurge and get a bottle of Prosecco to make the experience even more special.
You can enjoy the Assembly House Beforenoon Tea all year. Their afternoon tea does change themes a few times a year but they typically always have a festive Christmas afternoon tea and a spooky Halloween afternoon tea.
Review of Beforenoon Tea at the Assembly House
The Assembly House knows how to do afternoon tea and their beforenoon tea is no different. The quality of food and presentation of it is impeccable, and the beforenoon tea gets extra bonus points for creativity.
In addition to the wonderful food, you can expect attentive service and a luxurious atmosphere at the Assembly House. It feels like you've gone back in time to an elegant place.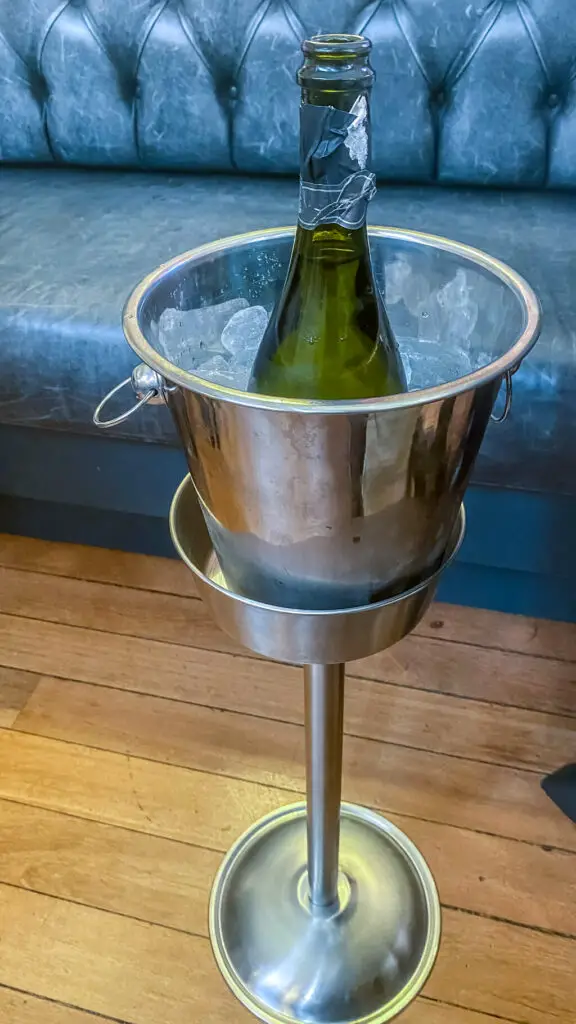 The Beforenoon tea would be ideal for a special occasion but at £27.95 per person (as of July 2022) it's also not that expensive that it has to be. If you are a fan of breakfast foods, this is an experience you won't want to miss.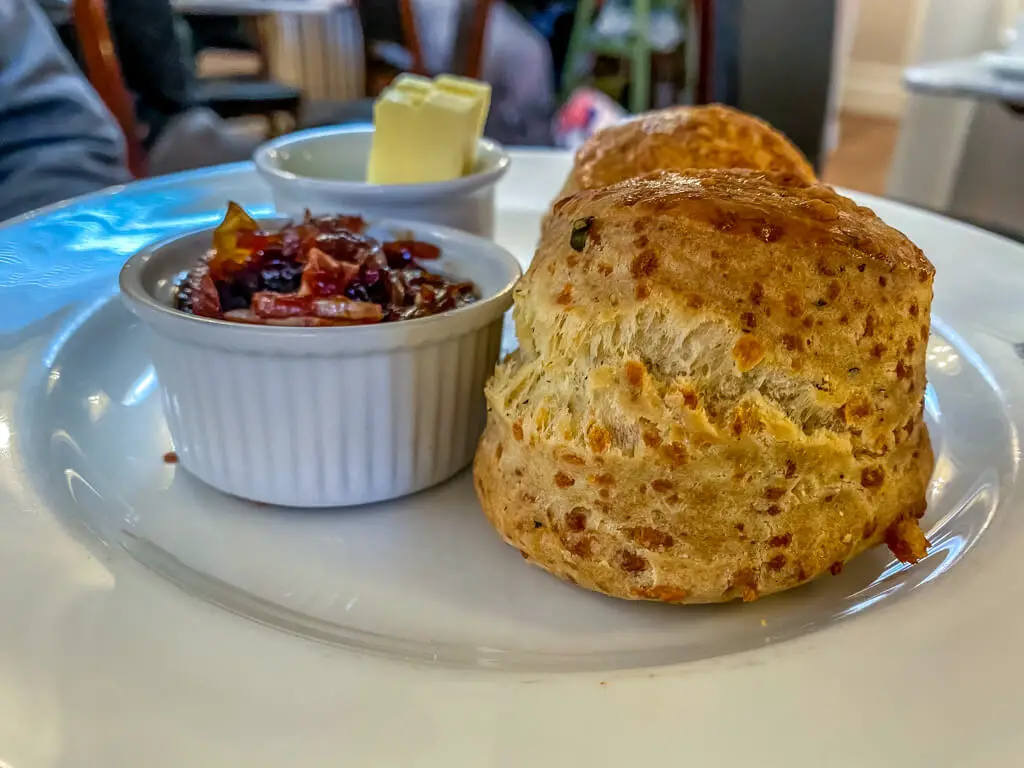 Beforenoon Tea FAQs
Do you need to book the Beforenoon Tea in advance?
Yes, you need to book at least a day ahead if you want to have Beforenoon Tea.
How much does the Beforenoon Tea cost?
Beforenoon tea is £27.95 per person.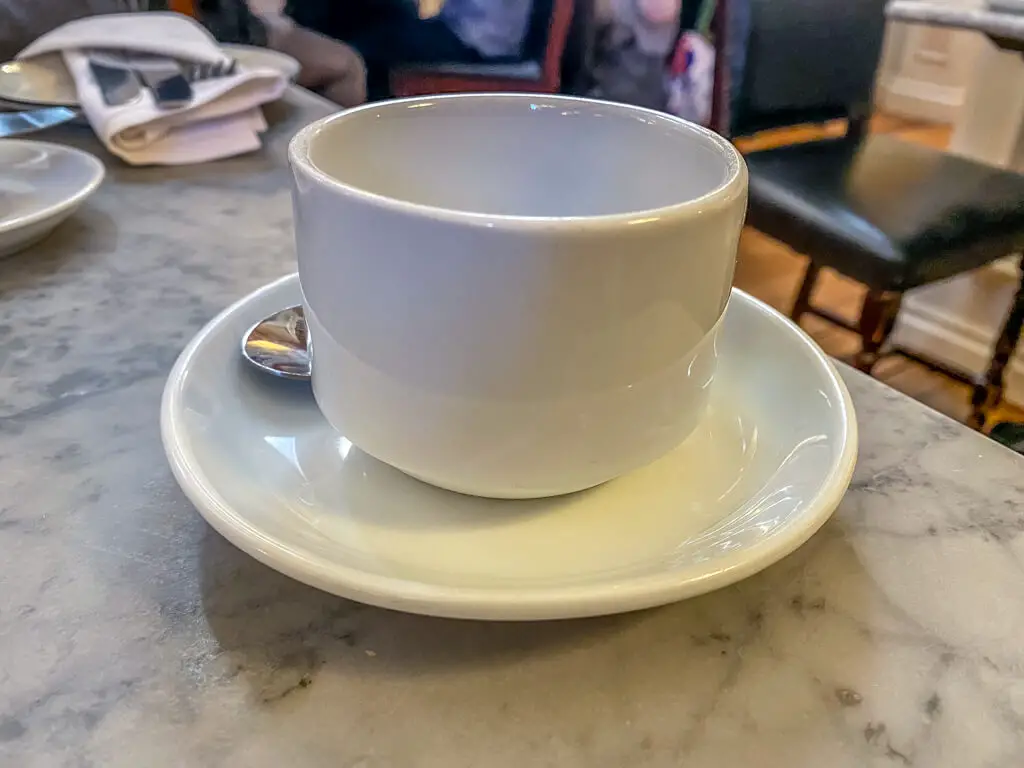 Can the Assembly House cater to dietary requirements with the Beforenoon Tea?
Vegetarian, vegan and gluten-free adaptations are available.
Is the Beforenoon Tea good for kids?
The Assembly House is a kid-friendly place. While they don't have a child's portion for the Beforenoon Tea like they do for their other afternoon teas, kids can order off the regular breakfast menu. If you are bringing more than one child, they could share the adult Beforenoon Tea.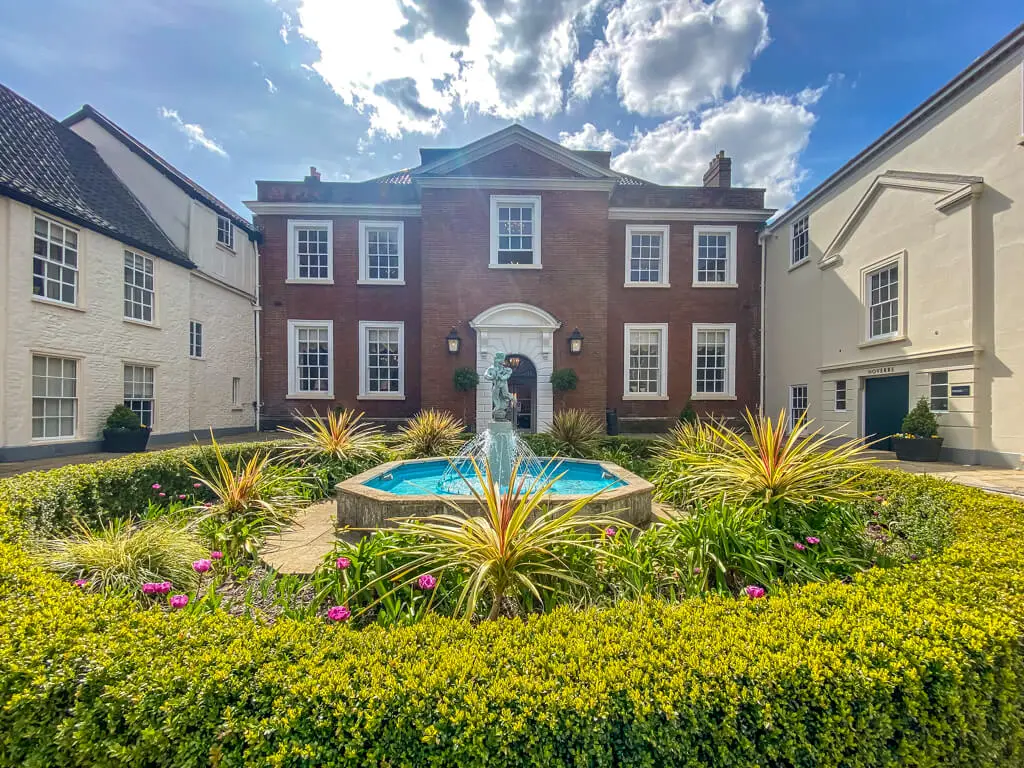 How do you get to the Assembly House?
The Assembly House is easy to get to as it is located on Theatre Street (next to the Norwich Theatre Royal) in the Norwich city centre. It's about a 7 minute walk from the Norwich Bus Station or a 20 minute walk from the Norwich Train Station
Where can you park for the Assembly House?
You could use any car park in Norwich city centre, but The Forum and Chantry car parks are the closest ones to Norwich Theatre Royal. Alternatively, you could use the Park & Ride as it's a short walk from the Norwich Bus Station.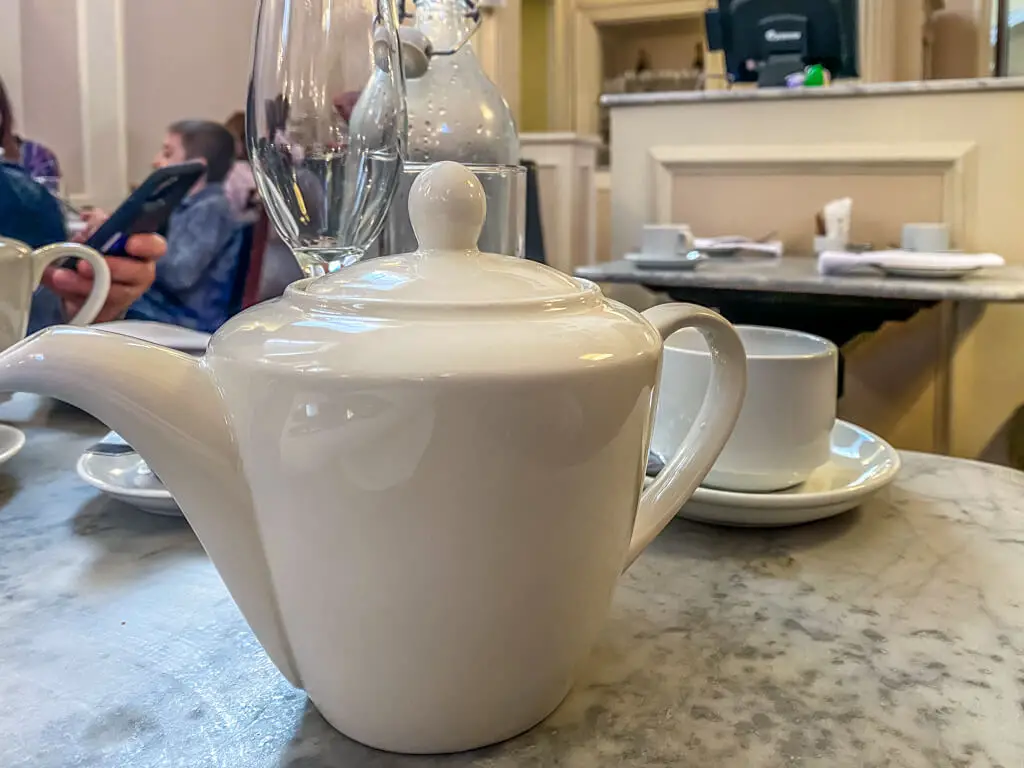 Disclosure: This post contains affiliate links. This means we will receive a small commission for some purchases made using links in our blog with no additional cost to you.  Please be assured we would not promote any product unless we believe that our readers will also benefit.  The commission does not influence the editorial content of this site.