Prepare for a monstrously hilarious experience as Threshold Theatre Company brings "Young Frankenstein" to the stage at Norwich Playhouse. This sensational adaptation of Mel Brooks' beloved film brings to life the quirky tale of Dr. Frederick Frankenstein and his wild adventures.
Let me share more about the musical (don't worry no spoilers) and our review of Young Frankenstein at Norwich Playhouse.
*We were invited to the press night to see the show so that we could share our experience with our readers. Photos in this post were taken by Leo Jerome White and provided by Norwich Theatre.
Be sure to sign up for our weekly email newsletter here so we can tell you about more shows and events happening around Norfolk.
Note: This post contains affiliate links.  As an Amazon Associate, we earn from qualifying purchases. Please see disclosure for more information.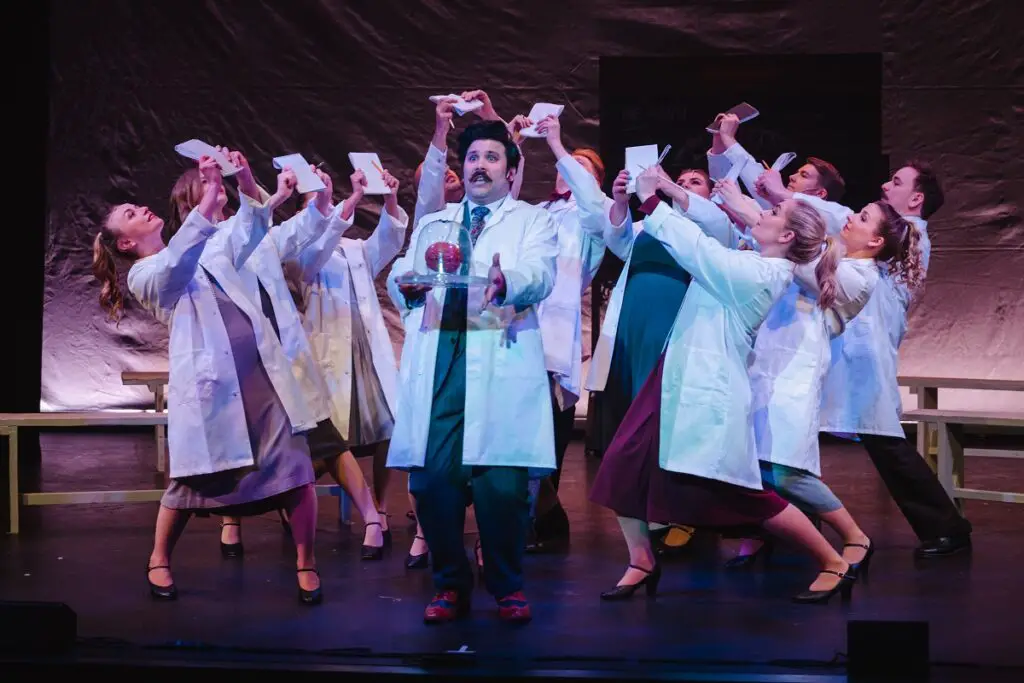 About Young Frankenstein
"Young Frankenstein" is a musical comedy that follows the story of Dr. Frederick Frankenstein, a descendant of the infamous Victor Frankenstein. Reluctantly stepping into his family's footsteps, Frederick travels to Transylvania where he becomes entangled in a series of madcap adventures.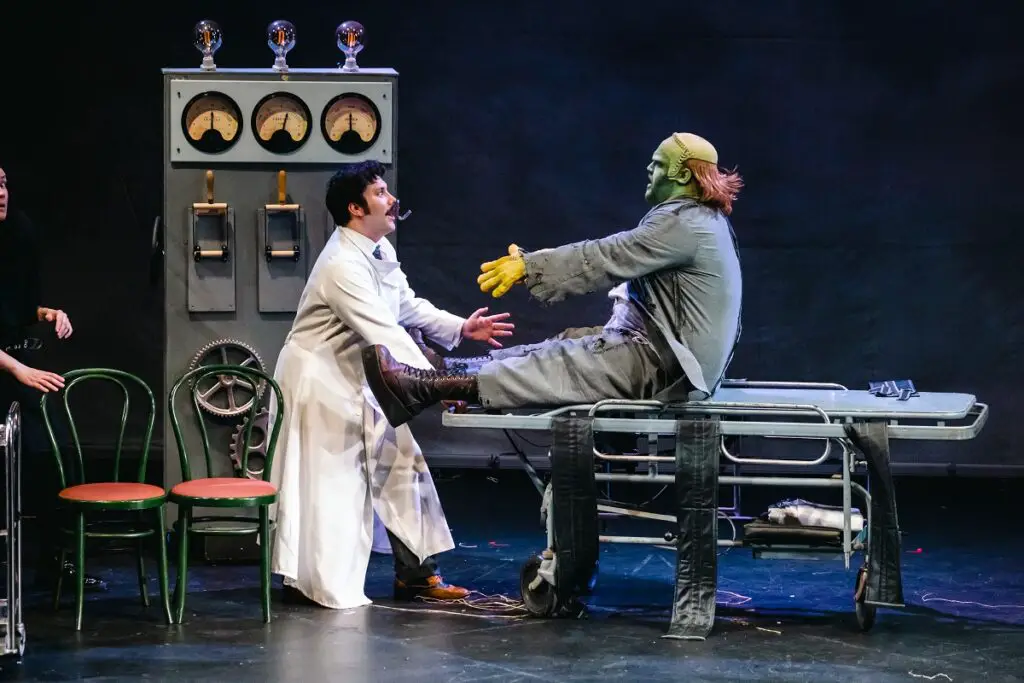 With the help of a quirky hunchbacked assistant named Igor and an alluring lab assistant named Inga, Frederick attempts to bring a creature to life, leading to uproarious misunderstandings, mistaken identities, and comedic chaos. Filled with catchy musical numbers and Mel Brooks' signature humour, "Young Frankenstein" is a side-splitting celebration of classic horror films and love.
Young Frankenstein Review
"Young Frankenstein" at Norwich Playhouse was an absolute riot! As someone who hadn't seen the film but was eager to see the show as a fan of Mel Brooks' comedic genius, I entered the theatre with high hopes. Wow, did this show deliver on its promise to tickle the funny bone.
From start to finish, the entire cast was a force to be reckoned with. They effortlessly sang, danced, and brought the house down with their comedic timing. Joseph Betts, in the role of Dr. Frederick Frankenstein, shone brightly with his charismatic presence and powerhouse vocals. He truly owned the stage and had the audience eating out of the palm of his hand.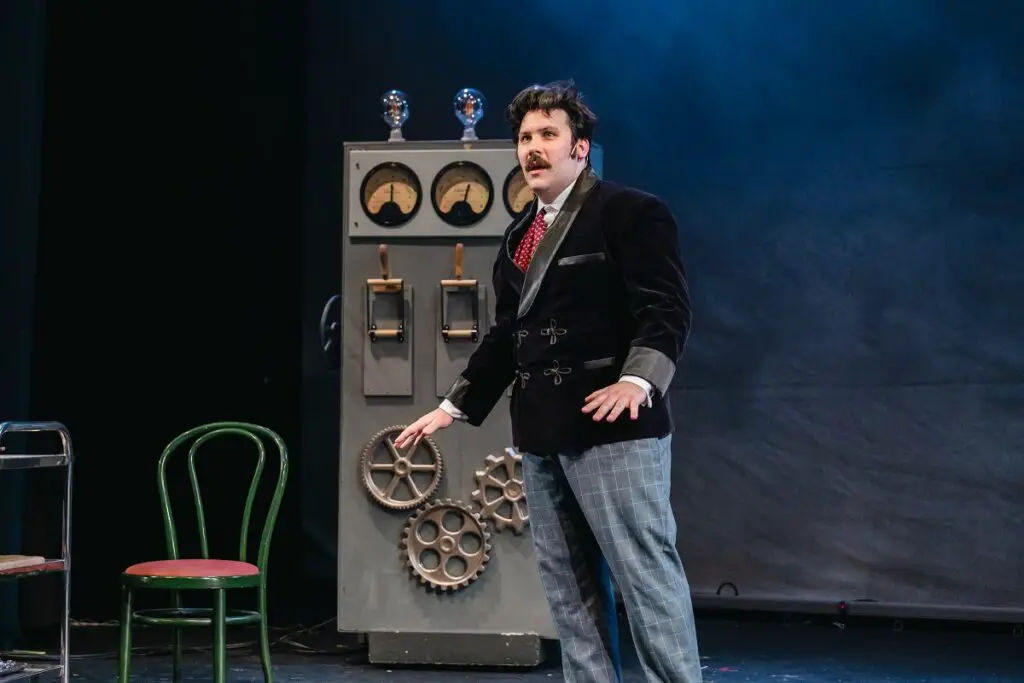 James Bell as Igor might have stolen the show with his uproarious performance. Bell's energy was infectious, and his comedic chops were nothing short of brilliant. Every moment he graced the stage, laughter filled the air.
Rebecca Jillings, as Elizabeth, Dr. Frankenstein's fiancée, brought a perfect blend of elegance and humour to the production. Her impeccable comedic timing had us in stitches, and her envy-inducing outfits added an extra layer of charm.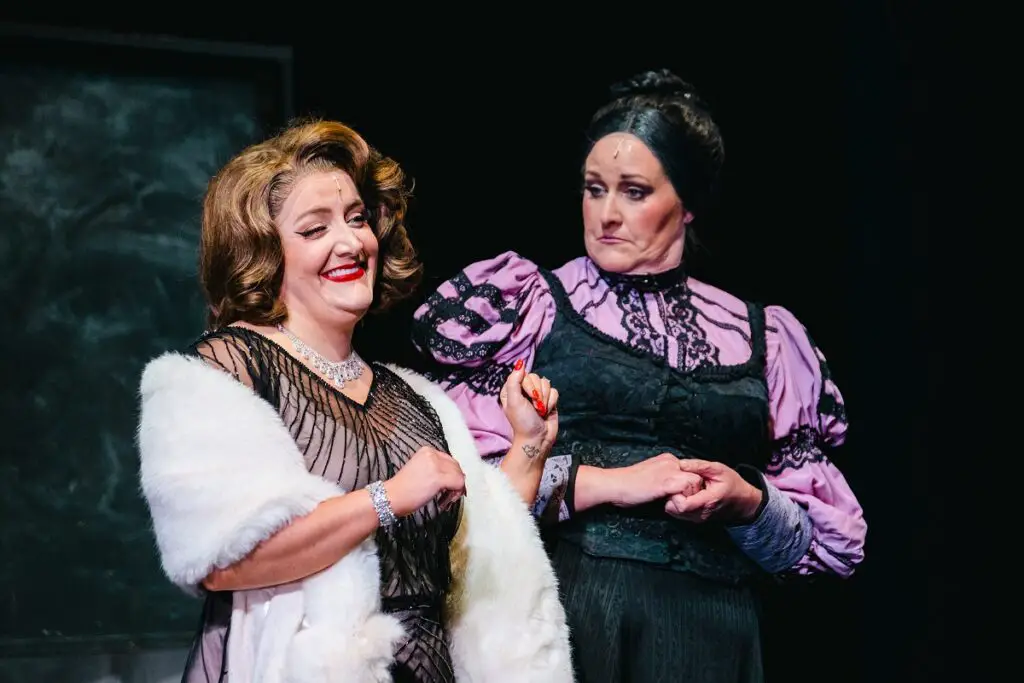 Emily Sidnell's portrayal of Inga, the airheaded bombshell, was simply delightful. She embodied the character flawlessly, delivering laughs at every turn.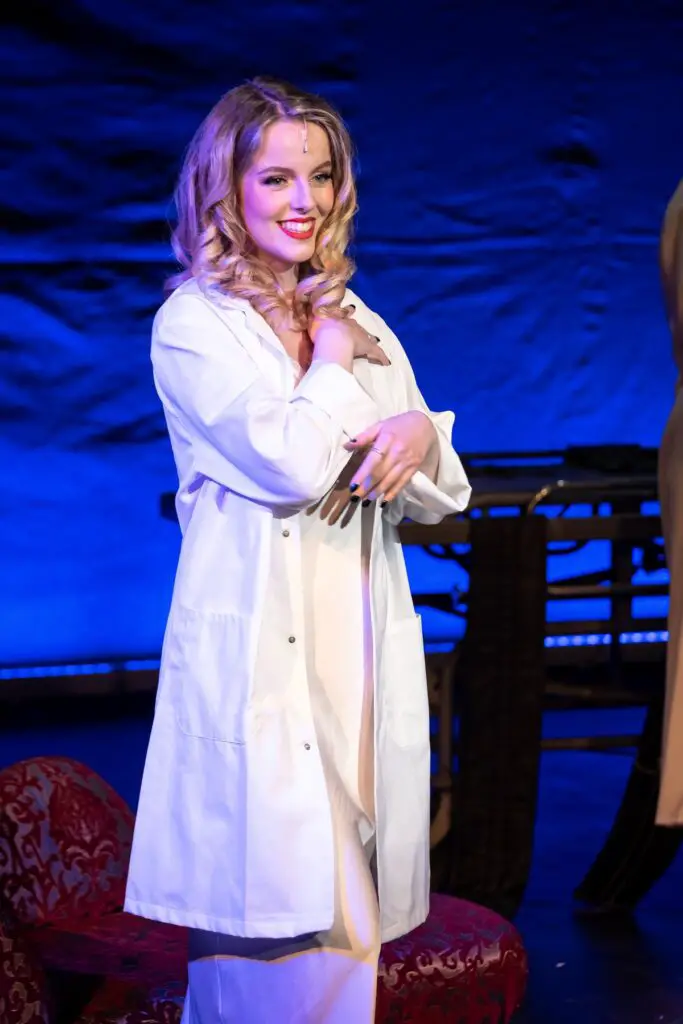 And let's not forget Ben Woodward as The Monster, who expertly balanced the fine line between scary, lovable, and funny. His performance was a true highlight.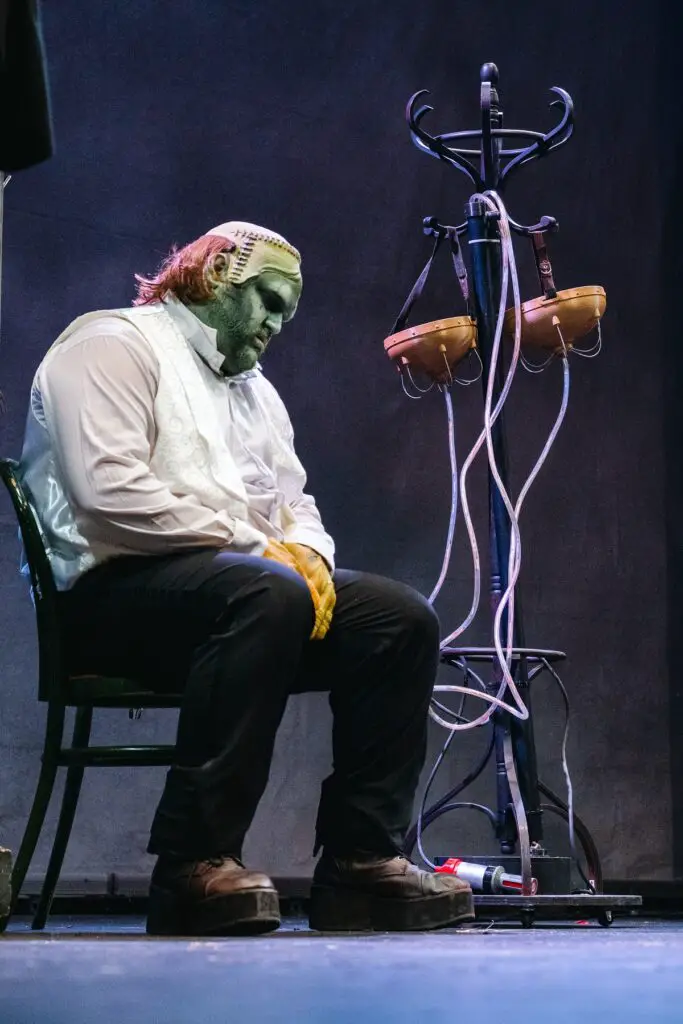 The songs in "Young Frankenstein" were catchy and full of energy. Each number added to the overall fun and vibrancy of the show, making it impossible to resist tapping your feet and humming along.
The sets, while not elaborate, cleverly transported us to different locations with ease. Special mention goes to the horse-drawn hayride to the castle, which was a charming and inventive scene that had me laughing.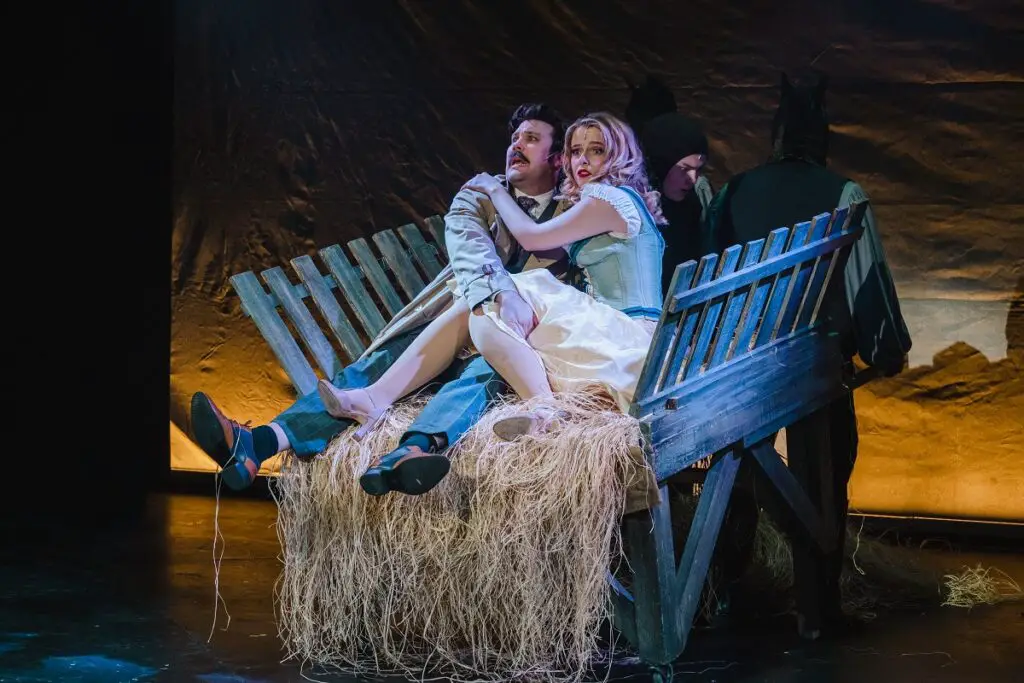 Kudos to the Threshold Theatre Company for delivering a production that exceeded all expectations. The quality and talent showcased on that stage were akin to the best of the West End, yet accessible at a fraction of the cost. They truly proved that local actors can shine just as brightly as their professional counterparts.
In summary, "Young Frankenstein" at Norwich Playhouse is a laugh-out-loud experience that should not be missed. With its delightful cast, infectious humour, and West End-worthy quality, it's a show that will leave you grinning from ear to ear. Grab your tickets and get ready for an evening of non-stop hilarity with these remarkable local talents.
Young Frankenstein FAQs
How much are tickets for Young Frankenstein?
Tickets run from £18 – £20. You can book your tickets here.
How long is a performance of Young Frankenstein?
The show is about 2 hours 20 minutes including the interval.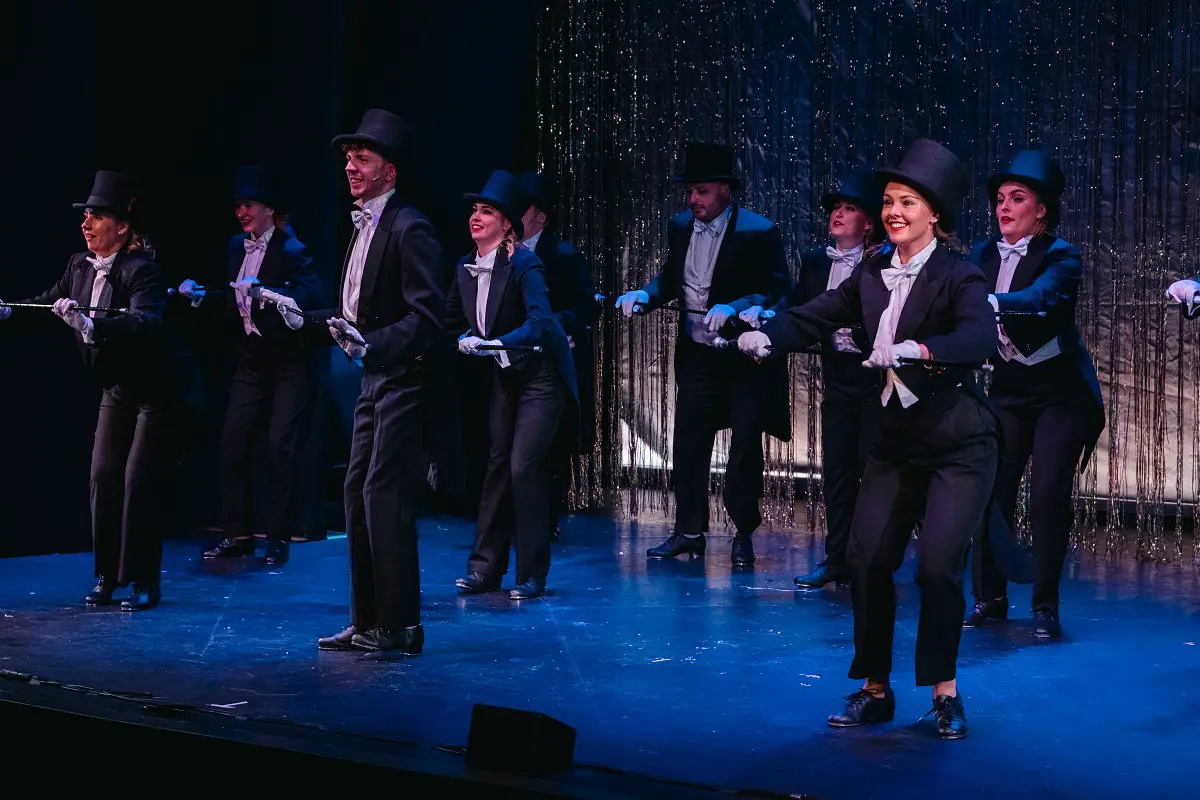 Is Young Frankenstein suitable for young kids?
This show is more suitable for adults as there are a lot of sexual innuendos and references.
Is food and drink available at the Norwich Playhouse?
There is a full bar at the Norwich Playhouse and they also have some snacks (like chocolate bars).
How do you get to the Norwich Playhouse?
Norwich Playhouse is located on St. Georges Street right by the River Wensum. It's about a 15-minute walk from the Norwich Train Station.
Where do you park for the Norwich Playhouse?
If you are driving to the Norwich Playhouse, the closest car parks are St. Andrews and Monastery Court.
Disclosure: This post contains affiliate links. This means we will receive a small commission for some purchases made using links in our blog with no additional cost to you.  Please be assured we would not promote any product unless we believe that our readers will also benefit.  The commission does not influence the editorial content of this site.