In the middle of a modern neighbourhood on the edge of Caister-on-Sea, there is a field of ruins. These ruins date back to Roman times when the field was a small island on the north side of a large estuary, where the key rivers entered the sea. A fort was needed to protect these important routes into East Anglia.
It's definitely worth a visit to the Caister Roman Fort. Let me tell you more about the history and what to see during your visit.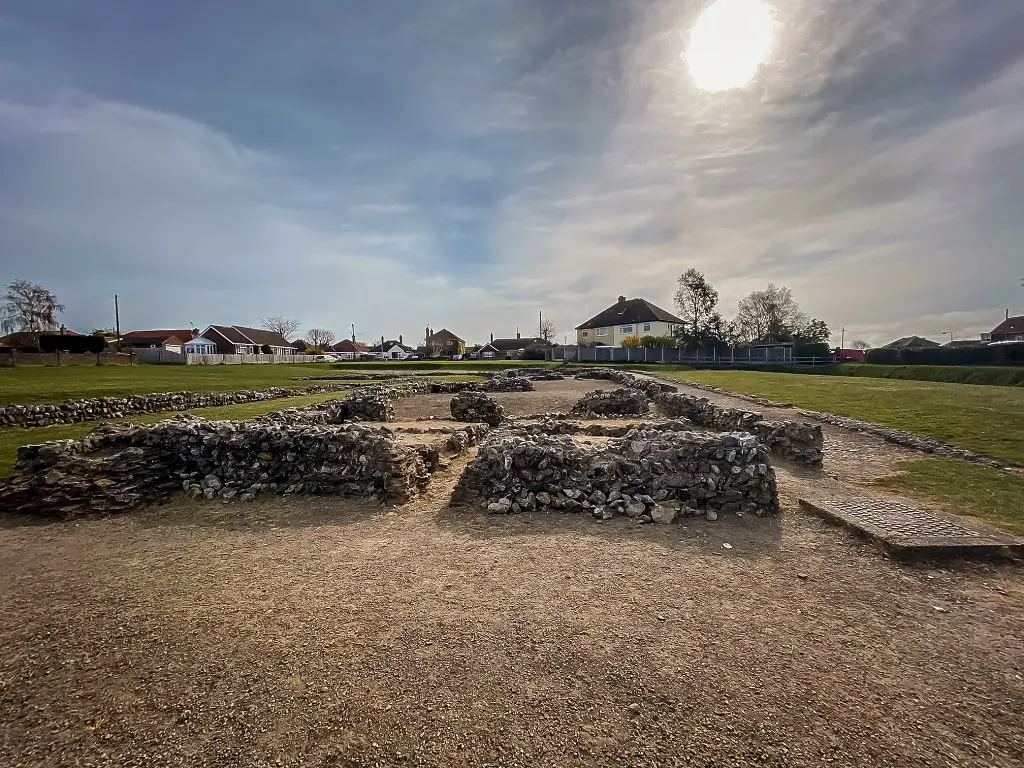 History of the Caister Roman Fort
The Caister-on-Sea Roman Fort was built around 200 AD as a base for Roman army and navy. It was part of a chain of coastal forts along what the Romans called as the 'Saxon Shore' that covered the coast from the Wash around to the east and down to the south.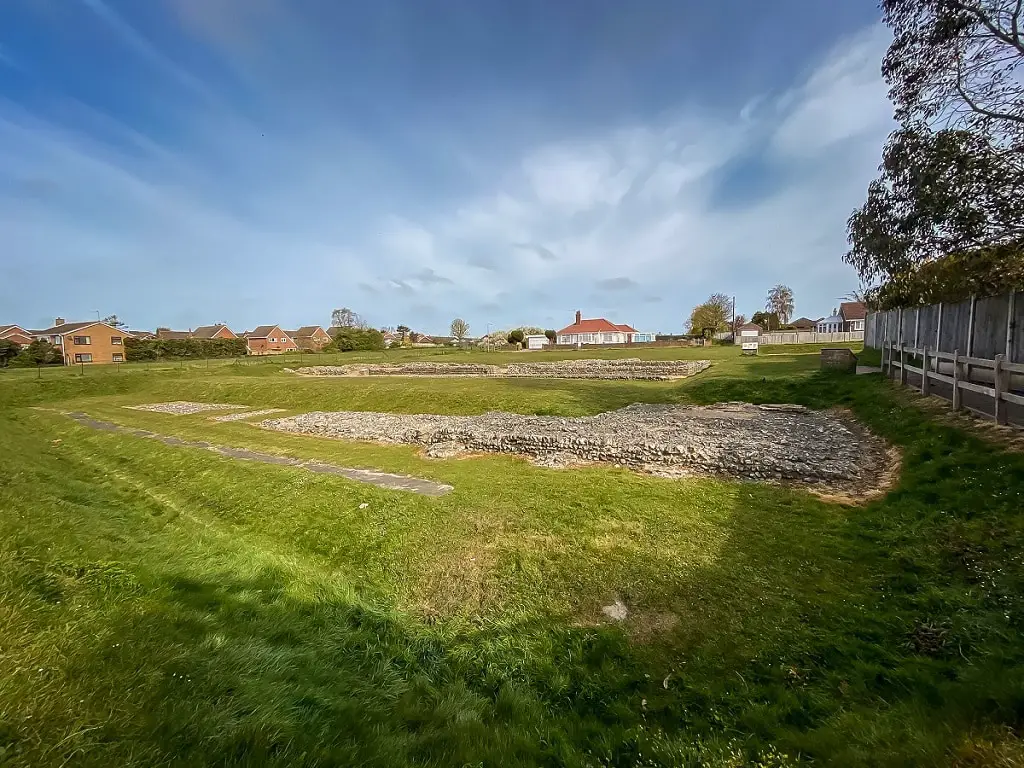 The fort was strategically located on what once was an island were Ant, Bure, Yare and Waveney Rivers met the sea. (Now this area is mostly dry land.) They had somewhere between 500 and 1000 men at the fort to fight off enemies and protect the important channels to towns and other settlements. These enemies were mostly Anglo-Saxons from north-west Europe, seaborne raiders with fast ships.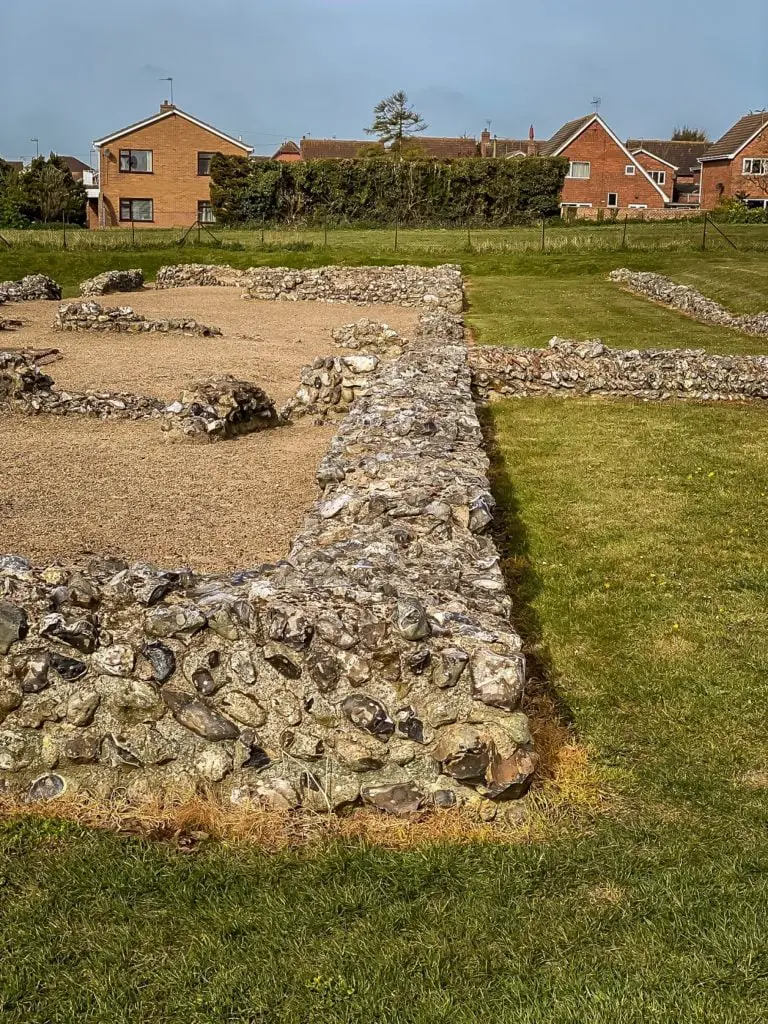 Sometime around 260 AD another fort was built on the opposite side of the estuary at Burgh Castle to assist with protecting the area. One of these forts was called Gariannonum, but experts dispute which one.
The Caister site was occupied until the end of the 4th century, when the Romans left Britain. The ruins were not discovered until 1951. When they did archaeological excavations in 1951 and 1955, they found part of the fort's defences and a building inside the fort.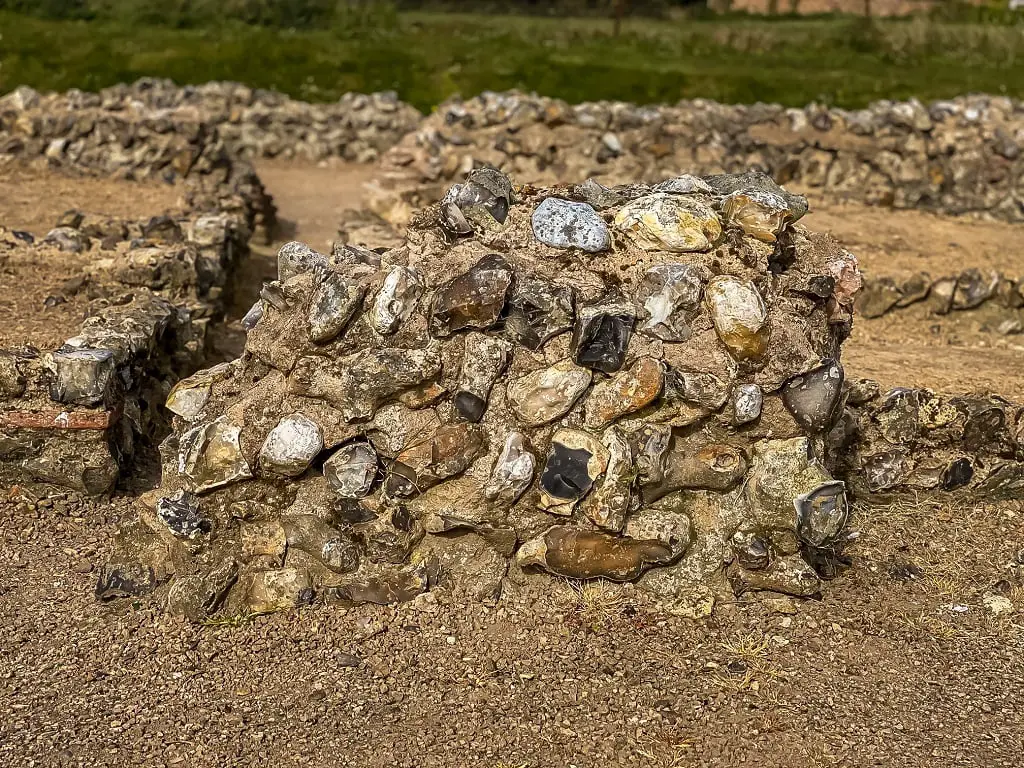 During these excavations, they also found artefacts that tell us more about life at the Caister Roman Fort. They found personal items that suggest women and children may have lived at the fort too. There were also clues about the food that they ate as the uncovered lots of oyster shells, charred grain, and bones from fish, cows, hares, foxes, badgers, and ducks.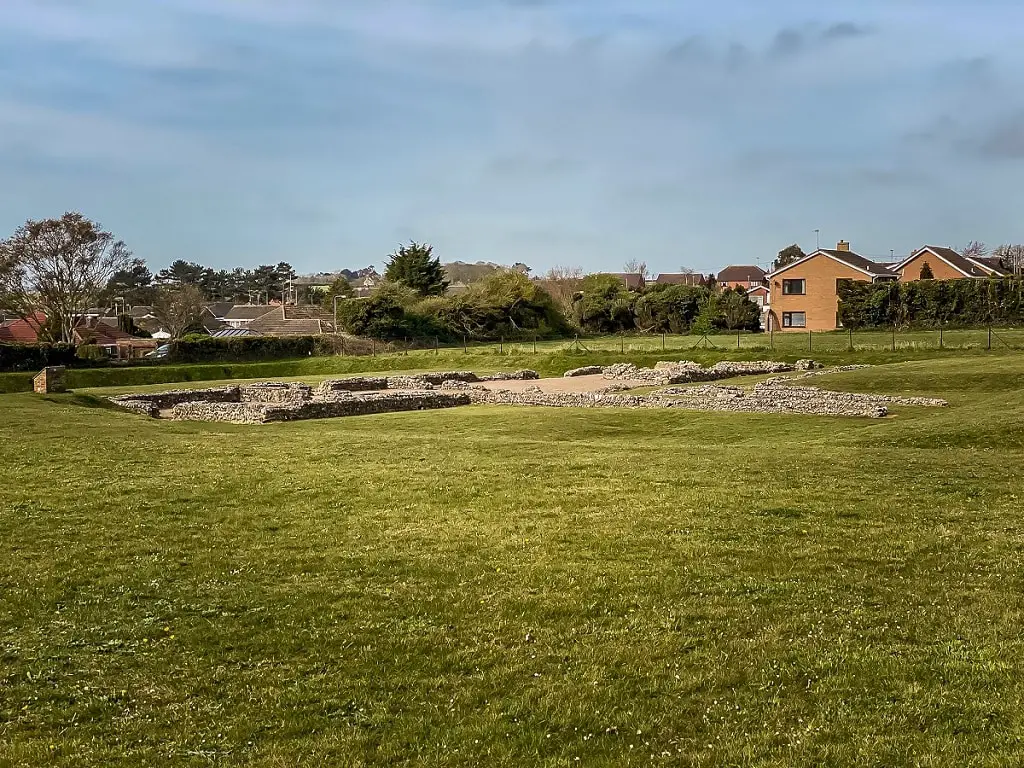 What to See at the Caister Fort
Only a small portion of the Caister Fort is visible today, but it still gives you an idea of what the site would have been like in Roman times. These are the main features you will see:
V-shaped ditches
Close to the entrance you can see the ditches outside the fort walls that were part of its defences. Any intruder would be open to attack from soldiers on the walls.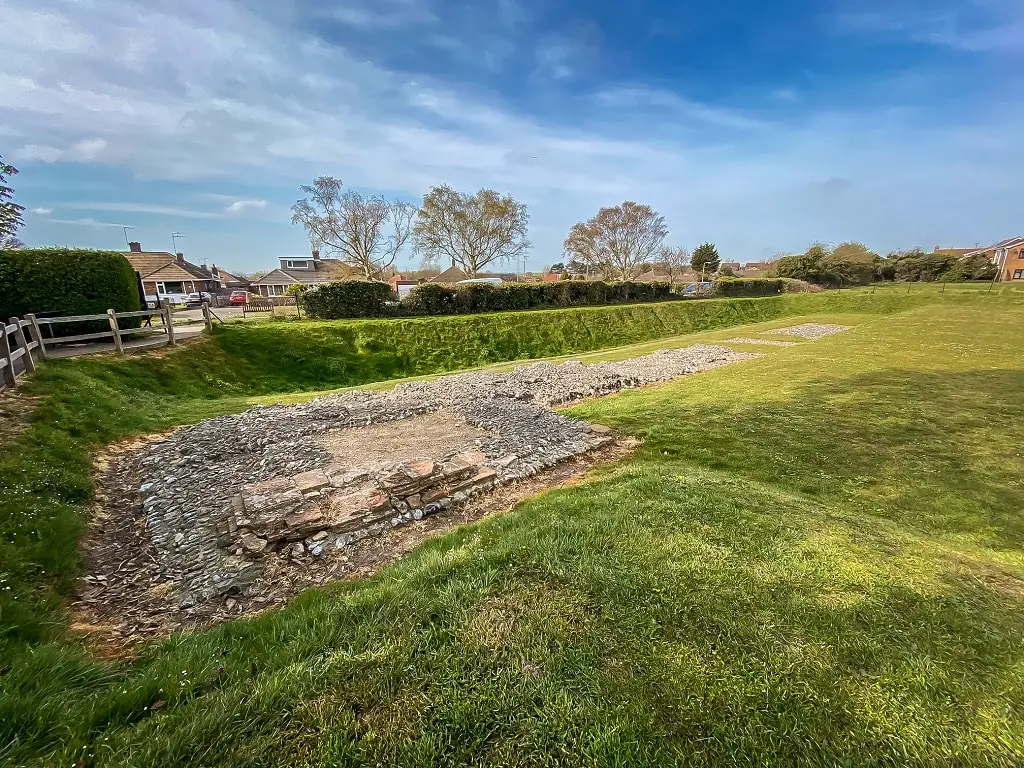 Building I
Most of the ruins you see are part of what excavators have named "Building I." It was built in 300 AD on the site of a earlier wood building. No ones knows why it was burned down 40 years later.
During this time, it had several different uses including as a workshop, a butcher's shop, and living quarters. While the building was a single story, it had at least seven rooms, a tiled roof, and a heating system.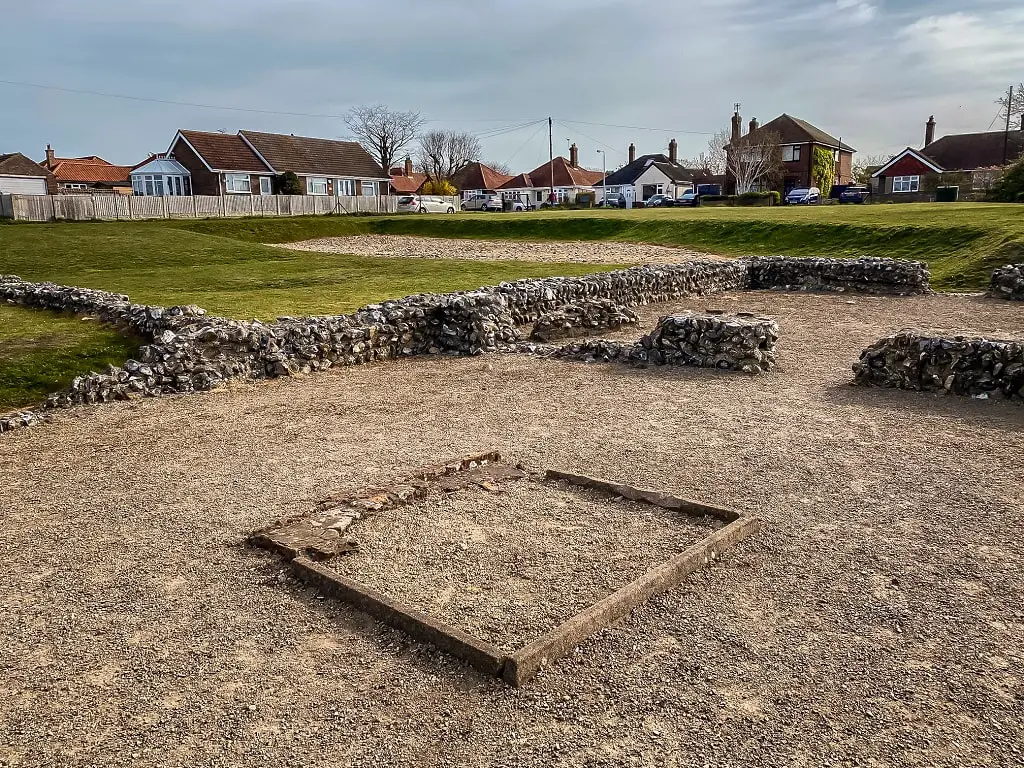 More Roman Sites to Visit in Norfolk
If you enjoyed the Caister-on-Sea Fort, you might also want to visit Venta Icenorum and Burgh Castle. Additionally, Warham Camp is an iron age hill fort that was also occupied during Roman times.
Caister Roman Fort FAQs
Is Caister Roman Fort good for kids?
Yes. Kids can run around and explore the ruins. You do need to keep an eye on them though as there are some places they could trip.
How much does it cost to visit Caister Roman Fort?
While it is a English Heritage property, it is free for everyone to explore Caister Roman Fort. Get more ideas for budget-friendly activities, check out our list of free things to do in Norfolk.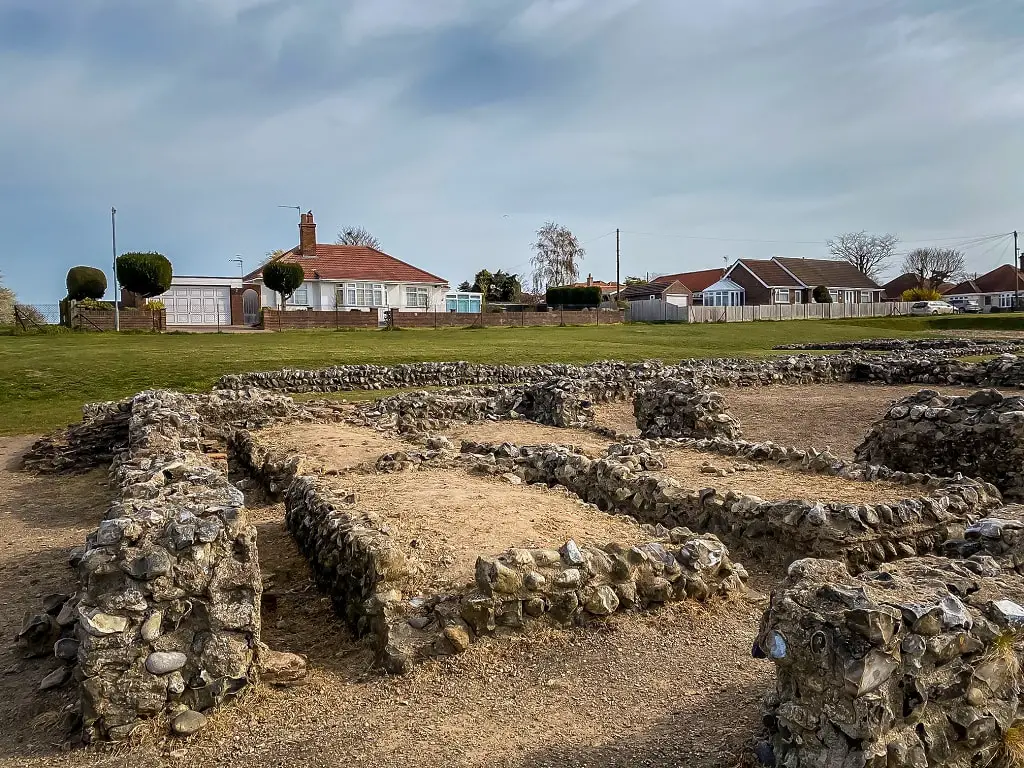 What are the opening hours for Caister Roman Fort?
It is open any reasonable time during the daylight.
How long does it take to visit Caister Roman Fort?
You can see the ruins and read the information boards in around 30 minutes.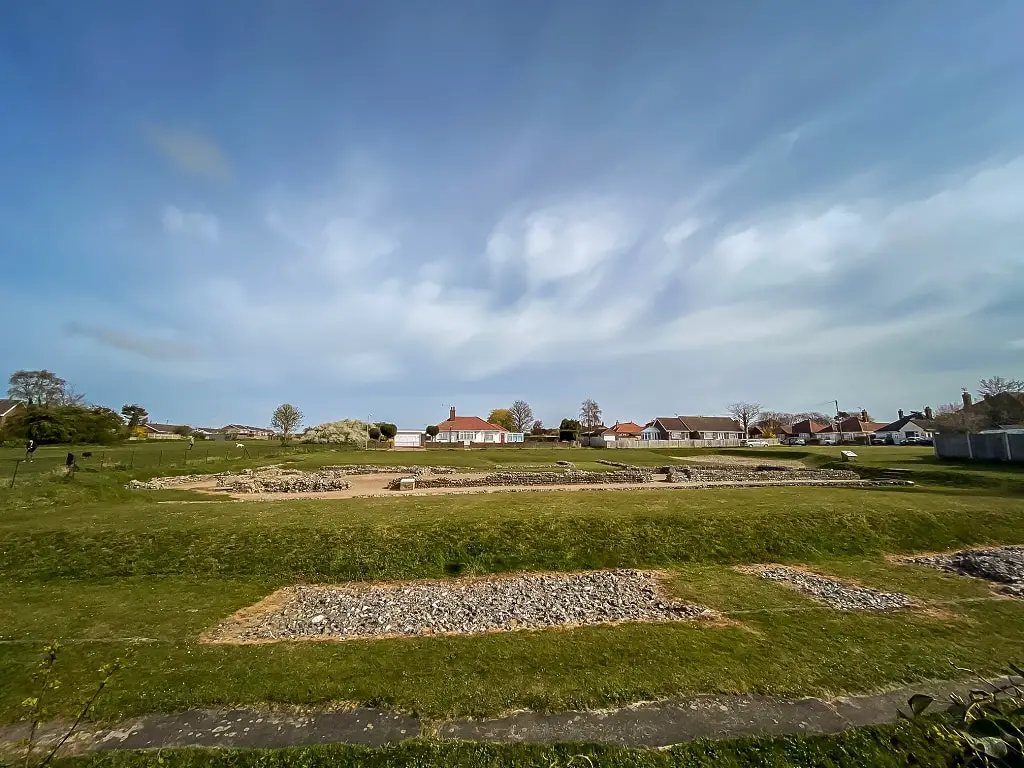 Are dogs allowed at Caister Roman Fort?
Dogs on leads are welcome.
Is the Caister Roman Fort accessible?
For the most part, yes. There is a short firm dirt path leading in to the site. From this path, you have a good view of the ruins. The area containing the the ruins is mostly flat grass but there are a few places where there are a few stairs.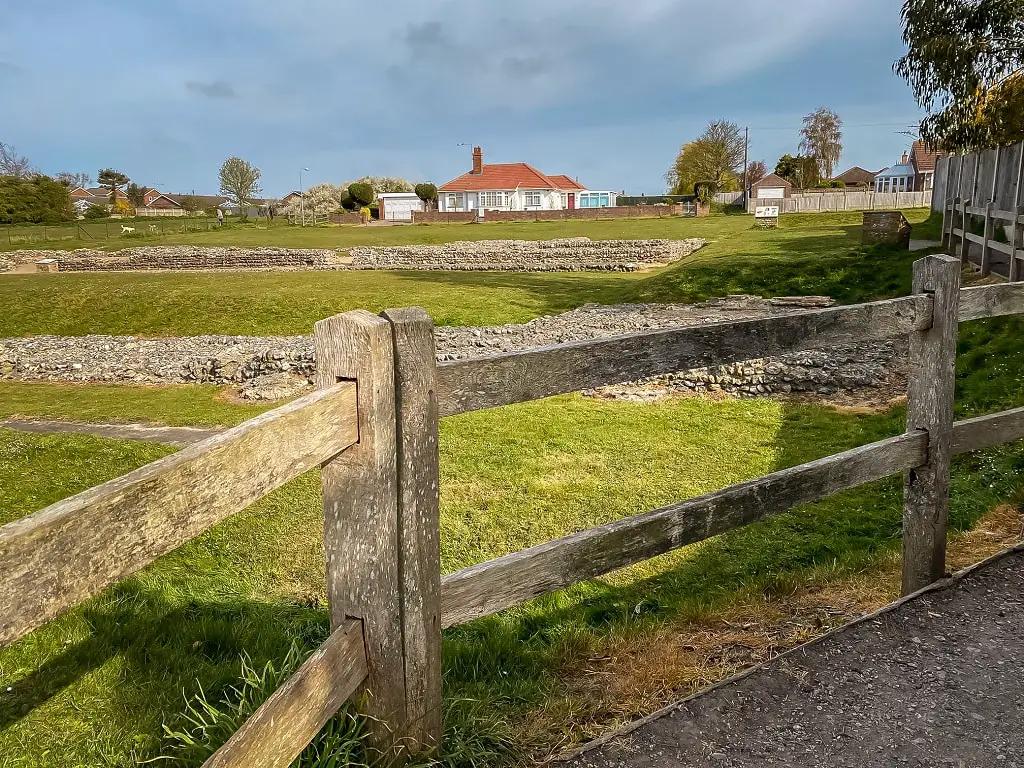 Are there any facilities at the Caister Roman Fort?
No, but since it is located on the edge of the town, you can find toilets, restaurants, shops, and pubs nearby.
Where do you park for Caister Roman Fort?
There is a layby off Norwich Road in front of the site that has enough space for a few cars. There is no charge to park here.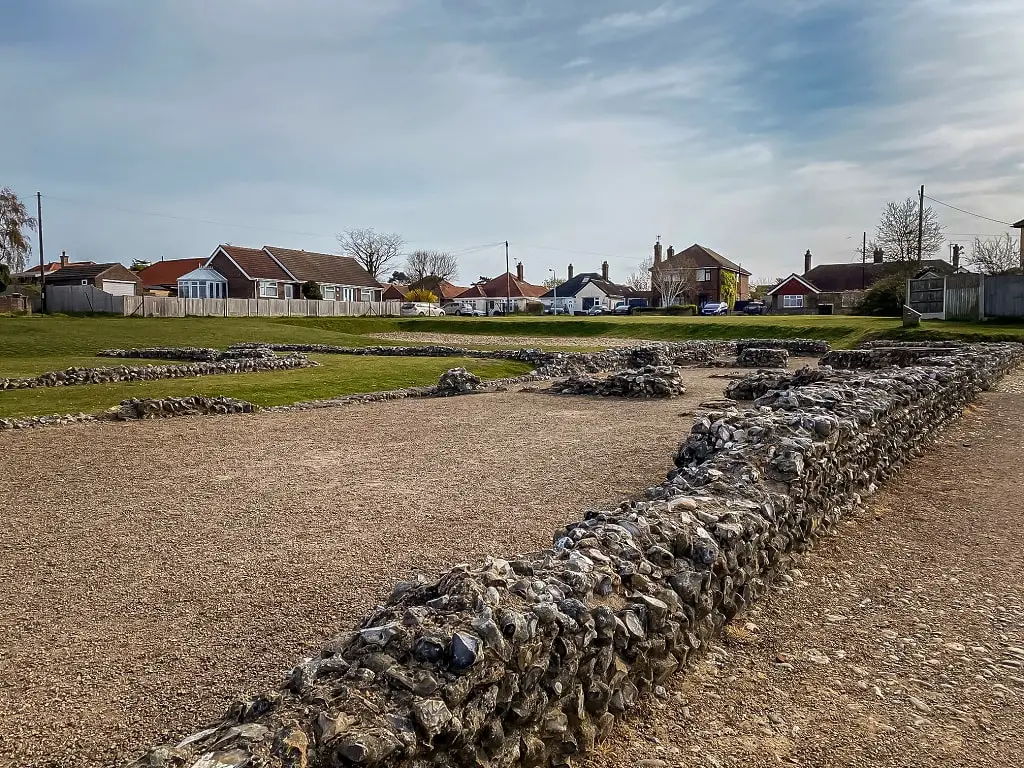 How do you get to Caister Roman Fort?
You can drive or take the bus.

It only takes about 30 minutes to drive to the Caister Roman Fort from Norwich. You can put "Caister Roman Fort" in your sat nav. Just note the entrance to the site (and parking) is on Norwich Road. My google maps incorrectly directed me around the back to Clifford Avenue.

If you want to take the bus their is a stop right by the site. From Norwich, you will want to take the X1 Coastlink towards Lowestoft. Then at Market Gates switch to the 1 Coastal Clipper toward Martham. Get off at the Grange stop. That will take a little more than an hour.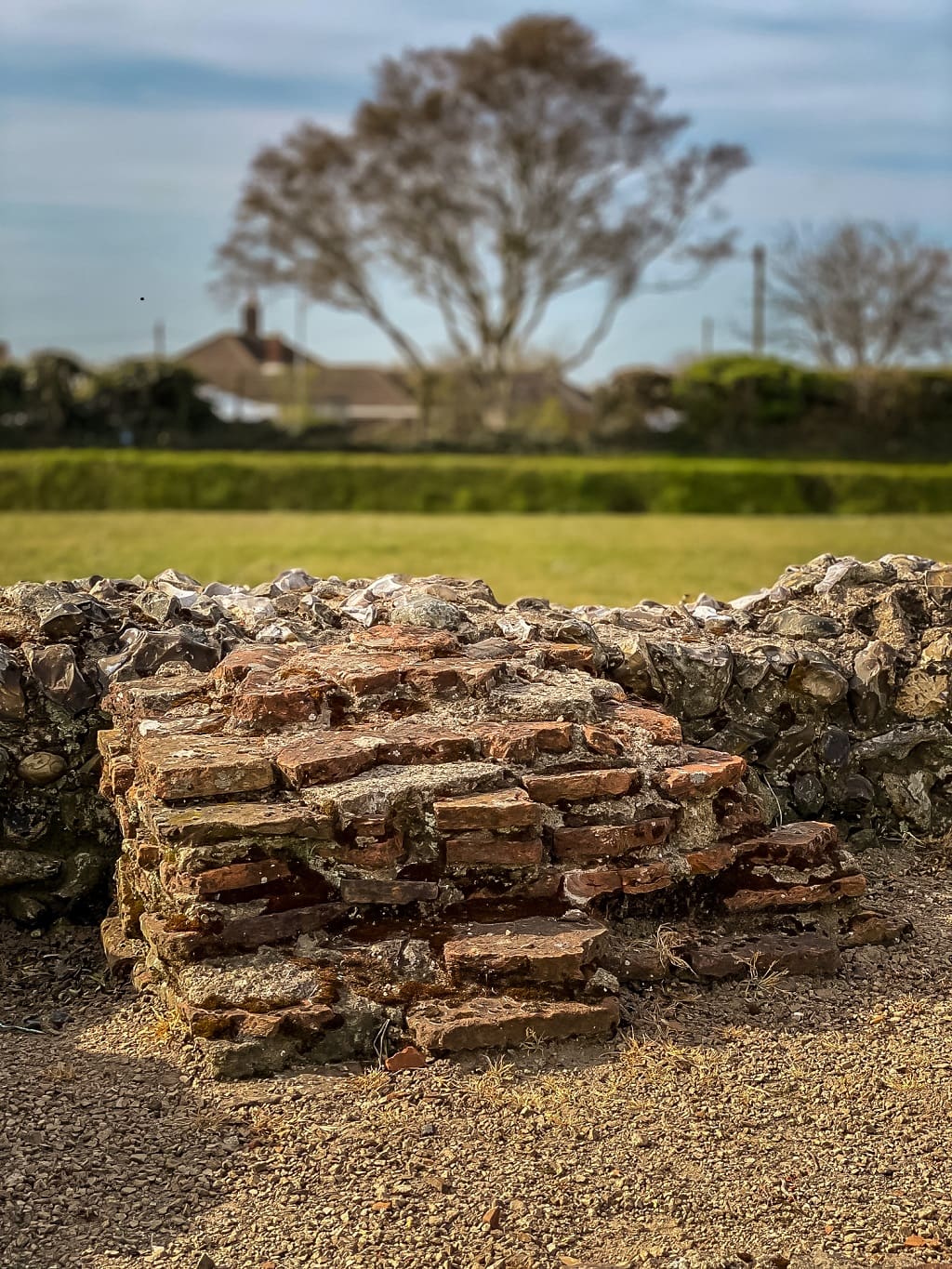 More Things to Do Near the Caister Roman Fort
Since it doesn't take long to visit the Roman Fort in Caister, here are a few more ideas for things to see nearby.
Caister-on-Sea Beach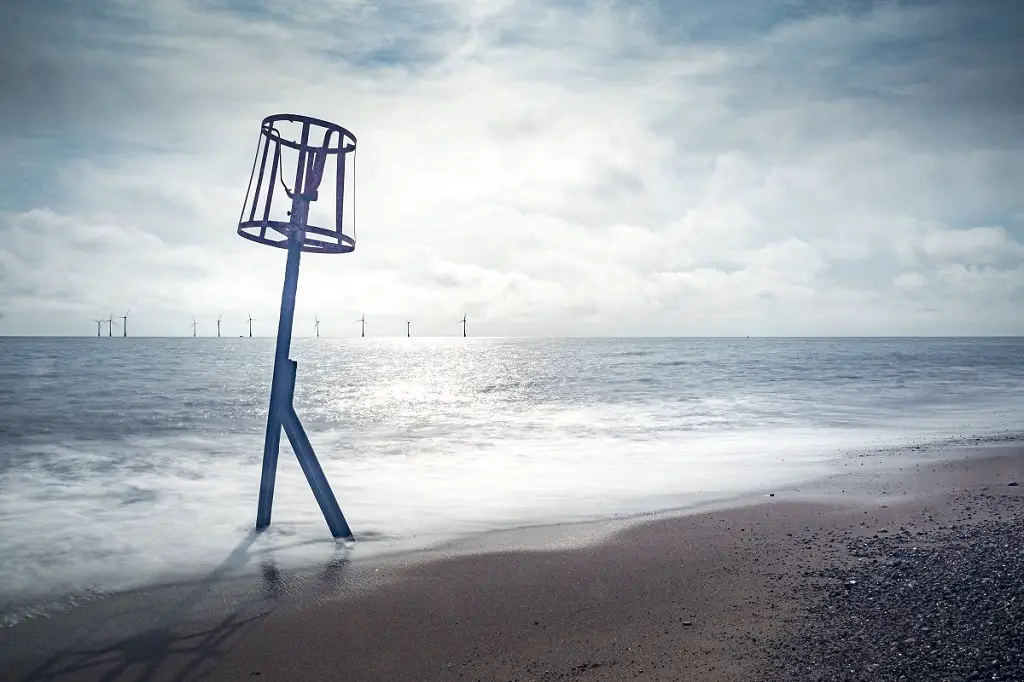 Caister Beach is much quieter than it's southern neighbour, Great Yarmouth. It has some picturesque dunes and views of the Scroby Sands Wind Farm. The beach is mostly sandy, with some pebbles. It's a popular spot for dog-walkers as there are no restrictions on dogs at this beach
The Caister-on-Sea Beach is about a 15 minute walk from the Roman Fort. There is also a pay and display car park but it only takes coins.
Read about more of Norfolk's top beaches.
Caister on Sea Lifeboat Experience
Right by the beach, you can visit the Caister Lifeboat Experience. It's perfect for families. They let you climb aboard a vintage lifeboat, dress up in a lifeboat waterproof kit, and learn about some of the life saving rescues.
Check current opening hours here.