Great Yarmouth has been a popular holiday destination for centuries, even Charles Dickens visited back in 1849. Obviously it has a beach, but there are also many other attractions that bring people to the historic town.
Here are the best things to do in Great Yarmouth along with more information and helpful tips to help plan your visit.
Make sure to also join our email list here to stay up to date with what's on in Norfolk.
Note: This post contains affiliate links.  As an Amazon Associate, we earn from qualifying purchases. Please see disclosure for more information.
History of Great Yarmouth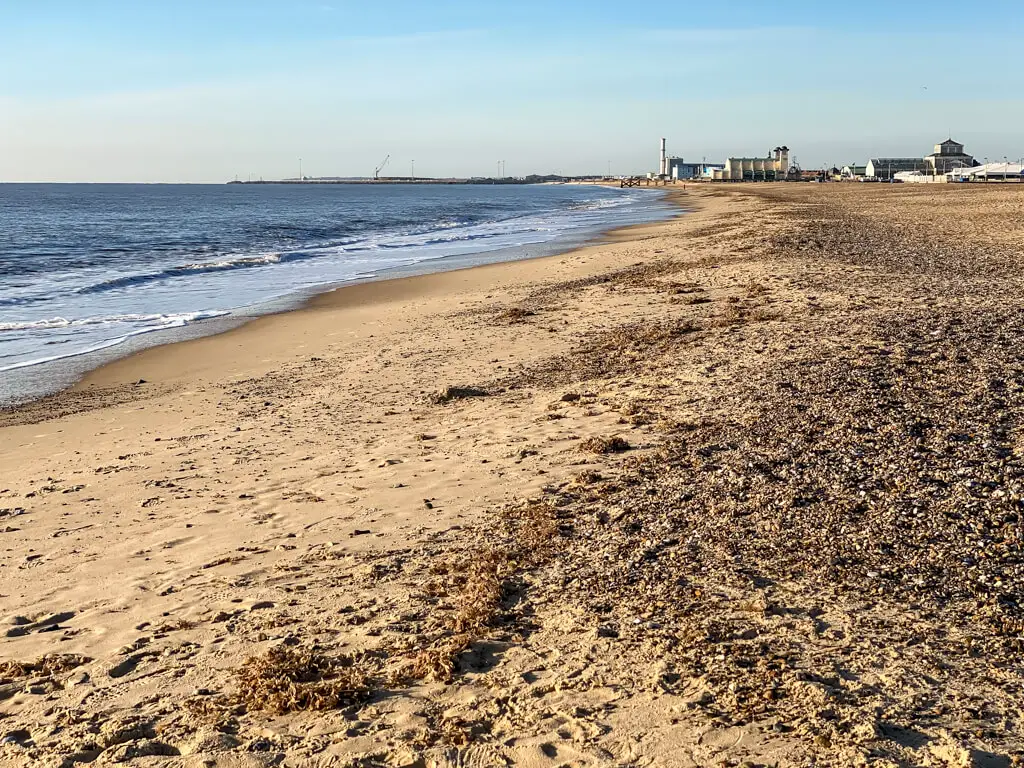 Great Yarmouth may be best known as a seaside resort, but it's also been a strategically important port controlling the entrances to the rivers Bure, Yare and Waveney. For a long time, the town's wealth was based almost entirely on the herring fishery.
The site of present-day Great Yarmouth was covered by the sea until Saxon times. Some believe that Great Yarmouth was settled as early as 495 AD by the Saxon King Cerdicus. It is more likely that the first settlement (probably located at Fuller's Hill) was created by fishermen just for the fishing season around 900 AD.
By the time of the Domesday Book, Great Yarmouth had 70 burgesses, 24 fishermen, and a church. In 1101, Herbert de Losinga, the first Bishop of Norwich, founded the Church of St Nicholas which was completed in 1119. In 1208, King John granted the town its charter, and by the end of the 13th century it was walled.
During the English Civil War, Great Yarmouth supported Parliament against King Charles I. In 1648 Parliamentary leaders, including Oliver Cromwell, are believed to have met at the house now known as the Elizabethan House Museum where they decided that the king must be tried and executed.
One of the most tragic events in the town's history was the Yarmouth Suspension Bridge disaster in 1845 when about 80 people, mainly children, drowned. The bridge collapsed because too many people had crowded onto it to see a circus clown go down the river in a barrel pulled by geese.
While Great Yarmouth had been a resort since 1760, more people began to holiday in Yarmouth when the railway opened in 1844. As a result, the town grew rapidly and expanded outside the walls.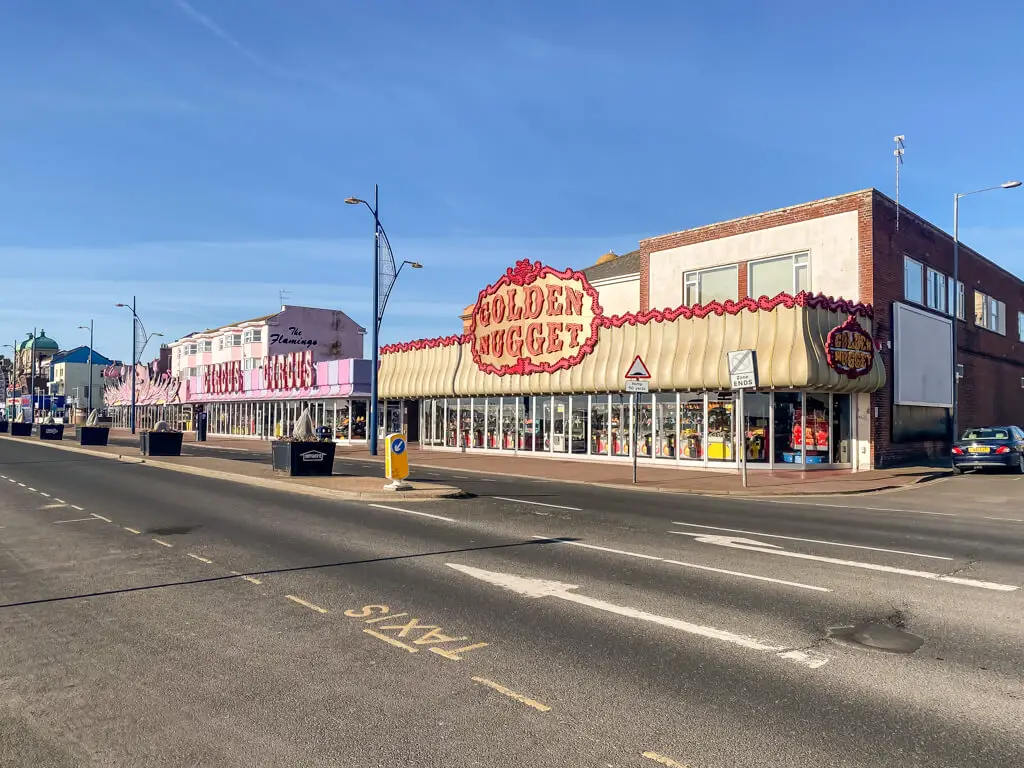 To make the area more attractive, the promenade was built along with the Wellington Pier (1854) and Britannia Pier(1858). The street that runs alongside the beach is called the Marine Parade, and sometimes referred to as the Golden Mile (although it is a bit longer than one mile).
During the First World War, Great Yarmouth endured Zeppelin raids and was also attacked by German ships. According to a plaque on a house in St Peter's Plain, it was the first house in Britain hit by Zeppelin strikes. The War Memorial in St George's Park lists the names of 1,472 Yarmouth men killed in action.
Great Yarmouth also suffered a lot of damage during the Second World War. It the last significant place Germans could drop bombs before returning home.
Still, much is left of the historic town. About two thirds of the original 2,000-metre (1.2 miles) protective medieval wall remains. On the South Quay, you can still find a 17th-century Merchant's House, as well as Tudor, Georgian and Victorian buildings.
Best Things to Do in Great Yarmouth
Great Yarmouth offers fun times for all ages and it's budget-friendly too. If you are wondering what to do when you visit Great Yarmouth, we have a few suggestions.
Note: If you are on a budget, be sure to check out our ideas for the best free things to do in Norfolk.
#1 Have Fun at the Pleasure Beach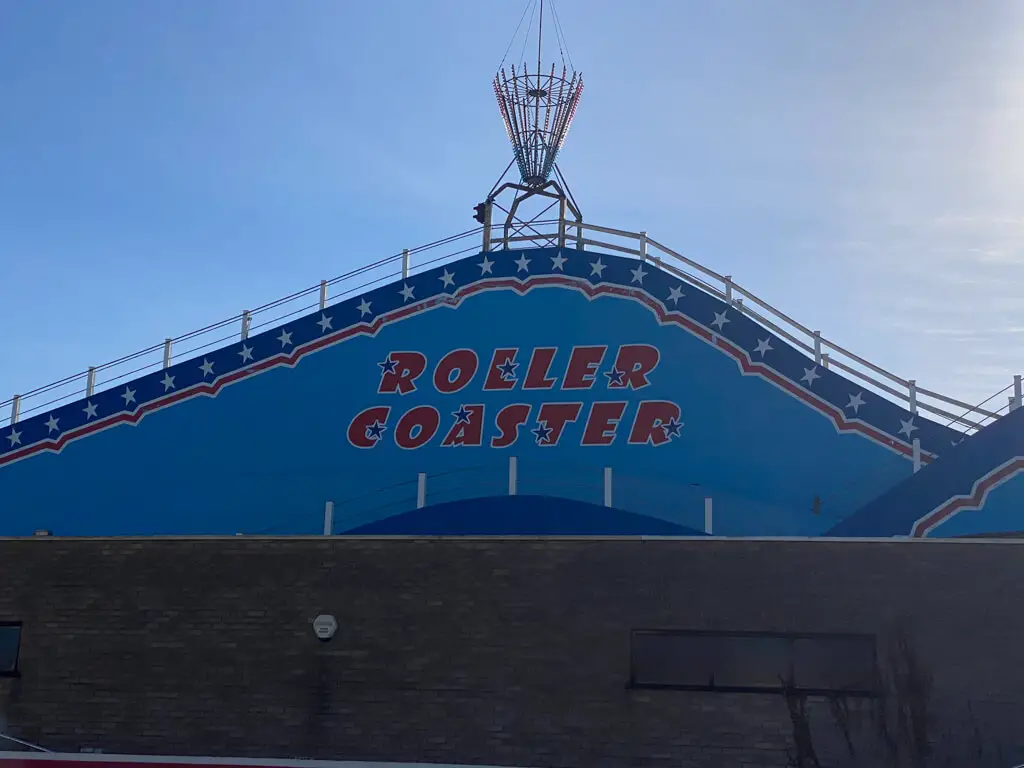 The name Pleasure Beach may be a little misleading as it is a traditional theme park near the beach. When it first opened in 1909, there was a scenic railway and little else. Now, they have 28 rides and attractions.
It's suitable for all ages as some of the rides are more intense than others. A roller coaster that was built in 1932 is their most popular ride. When you get hungry, there are numerous catering outlets to choose from.
Keep in mind the theme park closes for the winter. Get more information about the Pleasure Beach here.
#2 Play in the Sand or Sea at Great Yarmouth Central Beach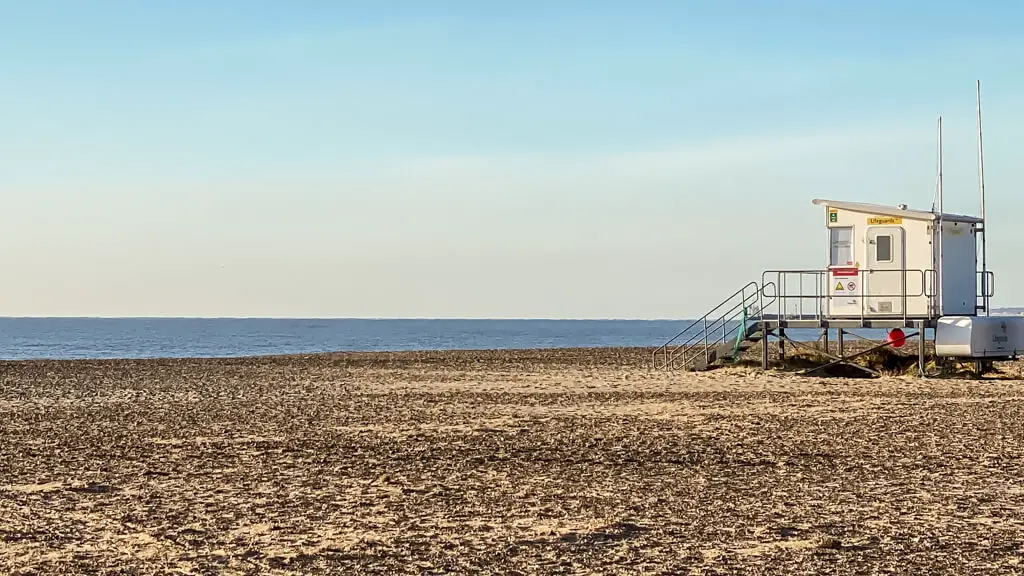 Great Yarmouth's Central Beach is a large sandy beach that runs from Britannia Pier to Wellington Pier alongside the Marine Parade. The water is excellent for swimming and they do have lifeguards at the beach from April to September.
This beach is ideal for families because it also has a promenade with shops, cafes, and more. Public and disabled toilets are also available.
There are plenty of paid parking options along Marine Parade. Several spots have ramps down to the beach for easy disabled access. There is also a beach wheelchair available to hire for free from the Sea Life Centre.
Keep in mind the beach can get quite busy during the peak season. Dogs are not allowed on the Central Beach, but they are welcome either north or south of the piers.
#3 Visit the Sea Life Centre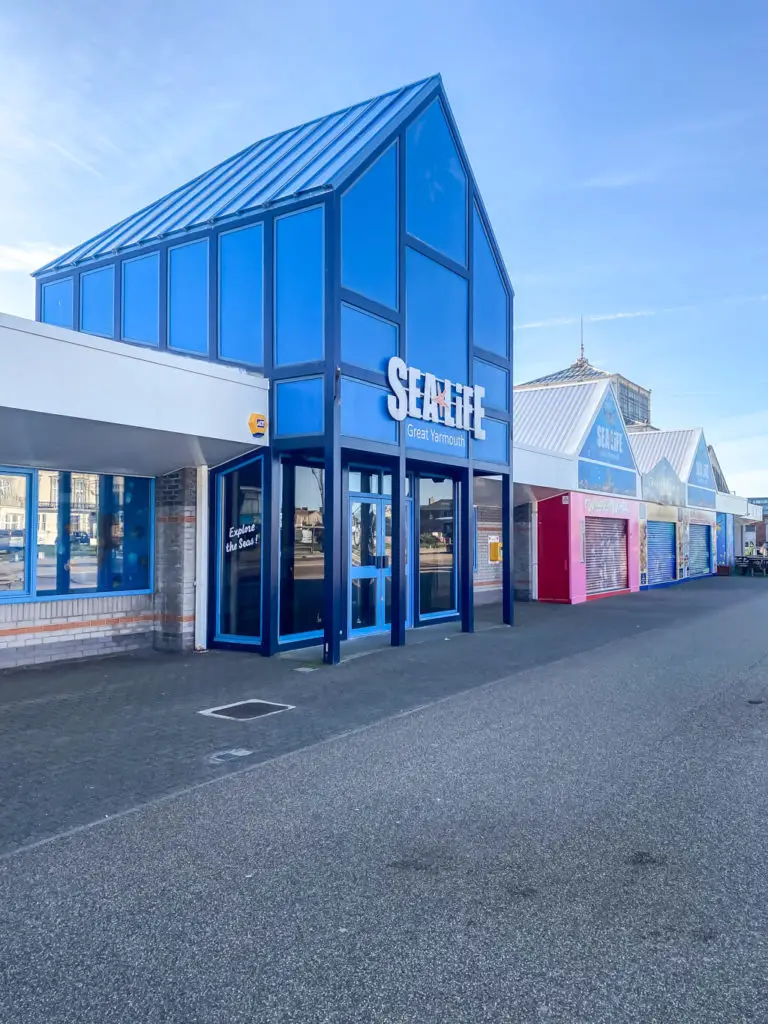 Norfolk's Sea Life Centres are family-friendly attractions where you can learn more about life in the sea. They are aquariums that aim to educate and entertain their visitors. You can have close encounters with sea life, from shrimps and starfish, to seahorses and stingrays.
There are two locations in Norfolk – Great Yarmouth and Hunstanton. In Great Yarmouth, you can see sharks, penguins, rays, crocodiles, and more. They also have a new rock pool explorer section where you can touch a starfish.
You may also want to visit the Hunstanton location at some point as it has a seal hospital where you can see how they rehabilitate common and grey seals. Since they opened the hospital in 1989 they have helped more than 750 seals.
Learn more about the Sea Life Centres here.
#4 See the Circus at the Hippodrome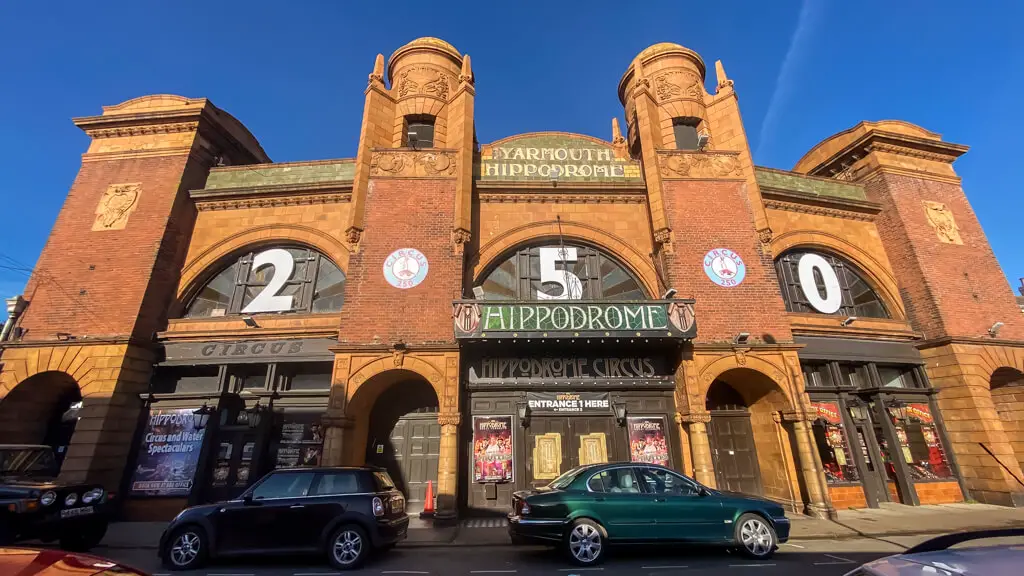 Kids of all ages love the clowns and all the acrobatics that happen at the circus. There is no better place to go to the circus than the Hippodrome in Great Yarmouth.
The Hippodrome in Great Yarmouth was named one of the seven wonders of the British seaside by Historic England. (1) It was built in 1903 by the legendary circus showman George Gilbert and is the only surviving total circus building in Britain. Both Harry Houdini and Charlie Chaplin are believed to have performed here.
It's also just one of three circuses in the world to have a water feature, which was restored in 1981. Each show ends with the water spectacle where the rink sinks to reveal a swimming pool.
Given the size of the small arena, there are no bad seats. Check the schedule for circus shows at the Hippodrome here. They have special themed shows for Halloween and Christmas.
#5 Enjoy The Waterways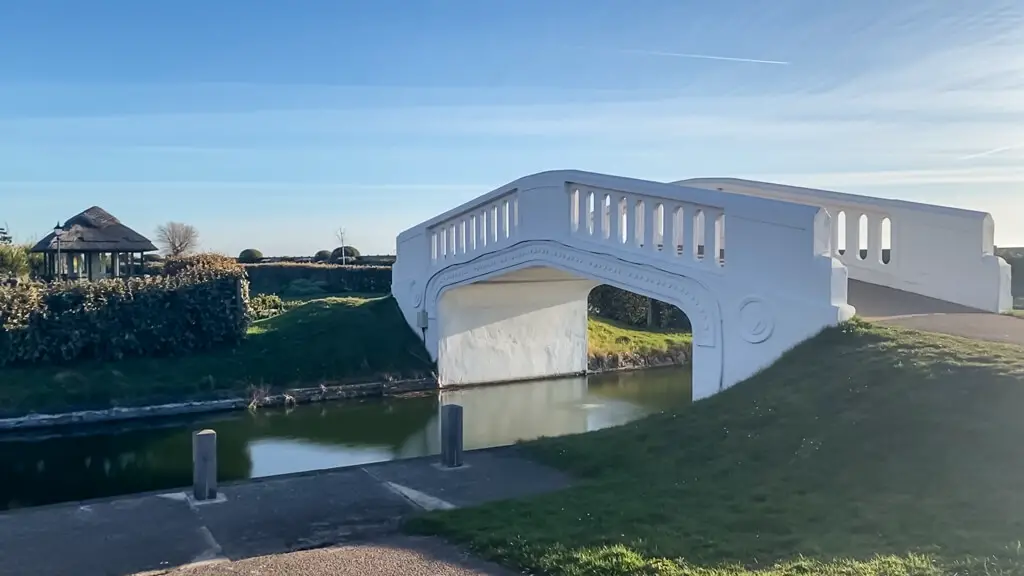 Just north of the Golden Mile, you will find The Waterways, a seven-acre park that includes the Venetian Waterways, the Ornamental Gardens, and Boating Lake. It's a scenic place to go for a stroll, relax for a bit, or get out on the water.
The park was originally created to relieve the distress caused by unemployment due to World War I. Thanks to a National Lottery grant awarded through the Heritage Lottery Fund (HLF) and Big Lottery Fund, plus further support from the Borough Council, New Anglia LEP, the Department for Communities and Local Government (now MHCLG), and many volunteers, there was a large restoration project completed in 2019 to help maintain the site.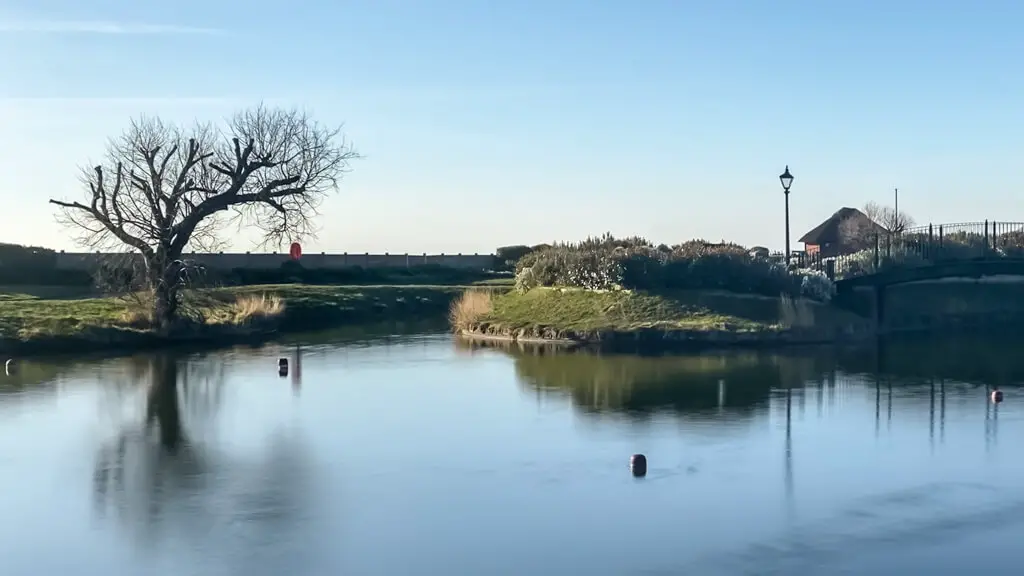 When you visit The Waterways, you'll be transported to Venice as you walk along the 'canals' that wind their way through the park. The path takes you across charming bridges and around numerous ornamental features. It's also a good area for birdwatching as it's a popular haven for ducks and herons.
At the north end of the park, there is a man-made lake where you can hire boats (suitable for four people) and two-person pedalos. It's fully accessible as there is a lift for access.
Once you've worked up an appetite, you can stop by the Island Cafe. They offer both indoor and outdoor seating, food for vegans, vegetarians, and those who are gluten-free, Paddy & Scott's coffee, and Birchall's Tea.
Get more information here.
#6 See the Banksy Mural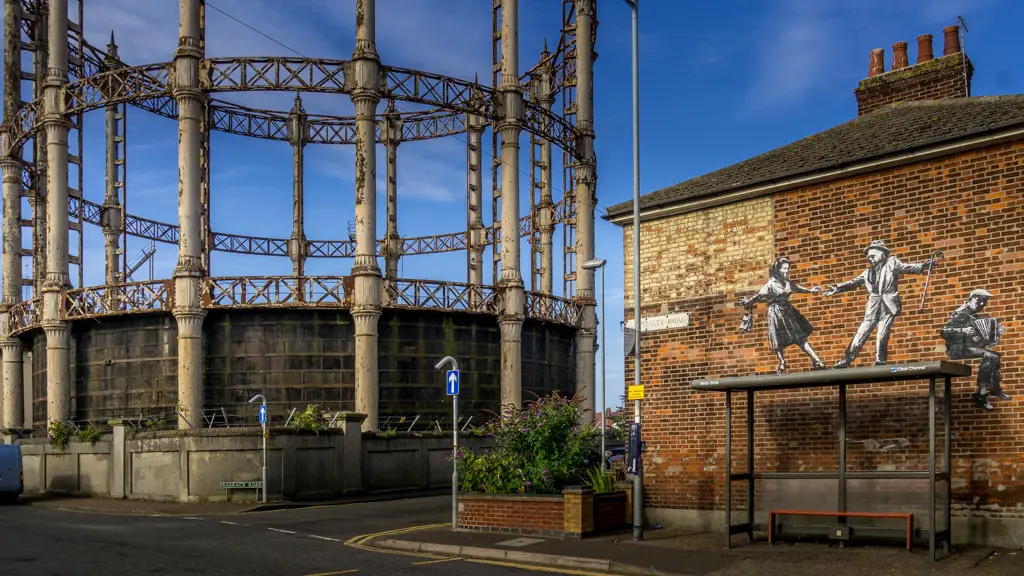 The infamous Banksy visited Great Yarmouth in 2021 during his Great British Spraycation. While the work he did inside the Merrivale Model Village has been moved, you can still see his work at the bus stop on Admiralty Road (nearest cross street is Barrack Road). It uses the bus stop as the stage for a dancing couple and an accordian player.
#7 Check out Merrivale Model Village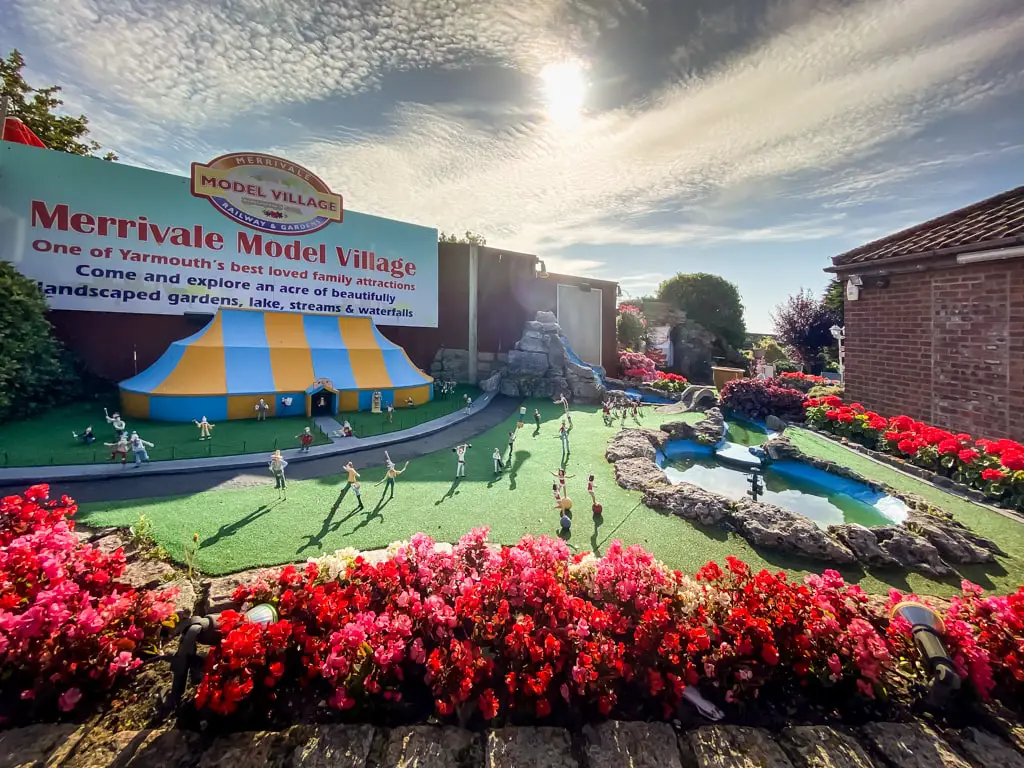 Go to Merrivale where you can see a miniature version of the English countryside in miniature. There is a busy town centre, kept village inn, farm, travelling fair, sports stadium, zoo, country club, castle, holiday park, cottages, and of course the Merrivale Railway with 350 metres of track and 28 different locomotives, novelty vehicles, and associated rolling stock.
The model village is set amongst award-winning landscaped gardens with streams, waterfalls and lake with Koi Carp. They also have crazy golf (included with admission), the Old Penny Arcade, and the Merrivale Tea Rooms, which can cater to most dietary requirements.
Get more information here.
#8 Go to a Museum
Great Yarmouth has a few museums that are definitely worth visiting, especially on a rainy day in Norfolk. They are educational, entertaining, and well-suited for children.
Tide and Time Museum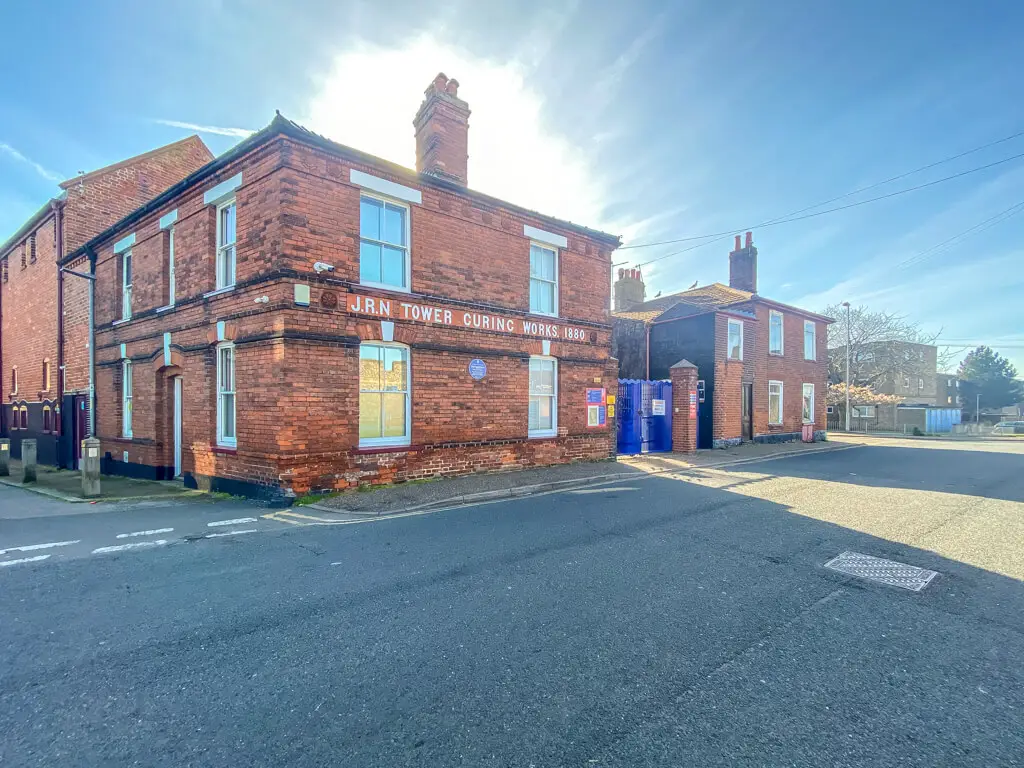 Learn the history of Great Yarmouth from its ice age beginnings to the present day inside one of the UK's best preserved Victorian Herring curing works. This museum focuses on the rich maritime and fishing heritage through hands-on displays, films, audio guides, and children's activities.
Get more information here.
Elizabethan House Museum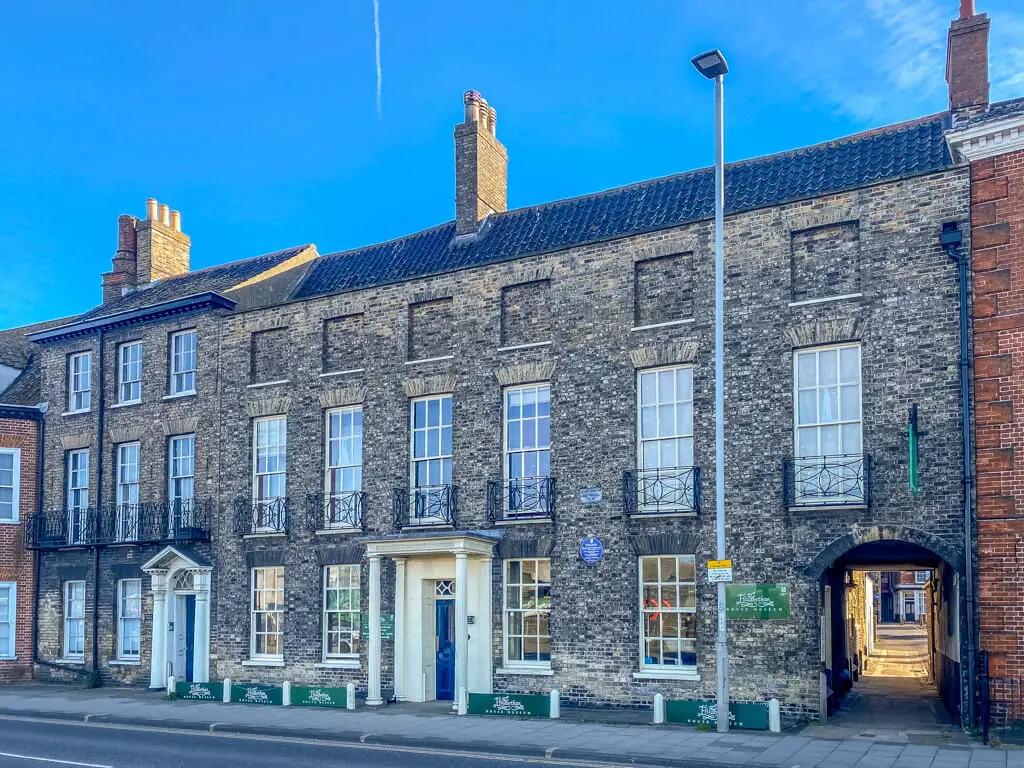 Inside a historic house that Oliver Cromwell visited frequently which was also a regular meeting place for Parliamentarians during the Civil War, and where the fate of Charles I was allegedly decided, you will find the Elizabethan House Museum.
It's a fun place to learn about the Elizabethan past and its Victorian inhabitants. You can try on replica costumes. On special event days, you may see the range in the kitchen being fired up or talk to costumed characters roaming the house.
While it is run by Norfolk Museums, it is a National Trust Property, so members can visit for free. Get more information about National Trust Membership here and more information about the museum here.
The Tolhouse Gaol
You can see some of the original cells from one of the UK's oldest gaols, dating back to the 12th century. There is a free audio guide where you can hear the gaoler and his prisoners describe their experiences.
Note that since it is a historic building there are a lot of steps and uneven floor surfaces. If you will need to use the lift, you need to book in advance so that an extra member of staff can be present to operate it.
#9 See a Show at Theatre
The Hippodrome is not the only place to get live entertainment in Great Yarmouth.
St. George's Theatre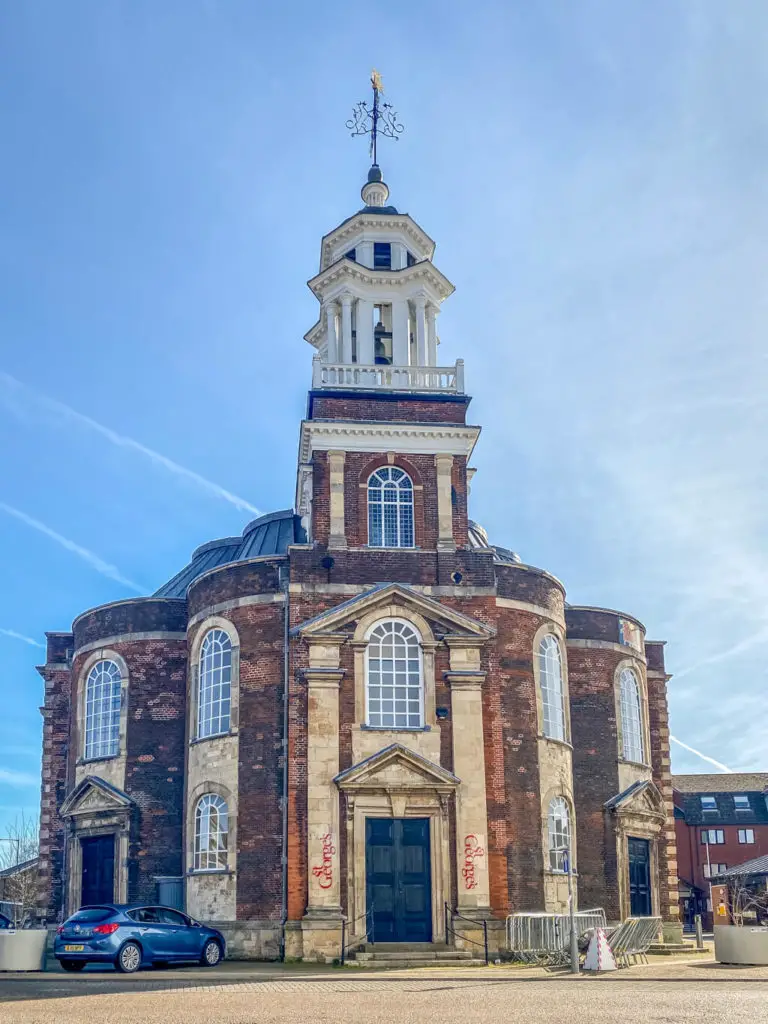 Inside one of the finest examples of baroque church architecture outside London, you will find St. George's Theatre.
This Grade I church fell into repair and narrowly escaped demolition before being converted into a venture to see live theatre. They also offer behind the scenes tours and cream tea.
Click here to check the calendar.
Britannia Pier Theatre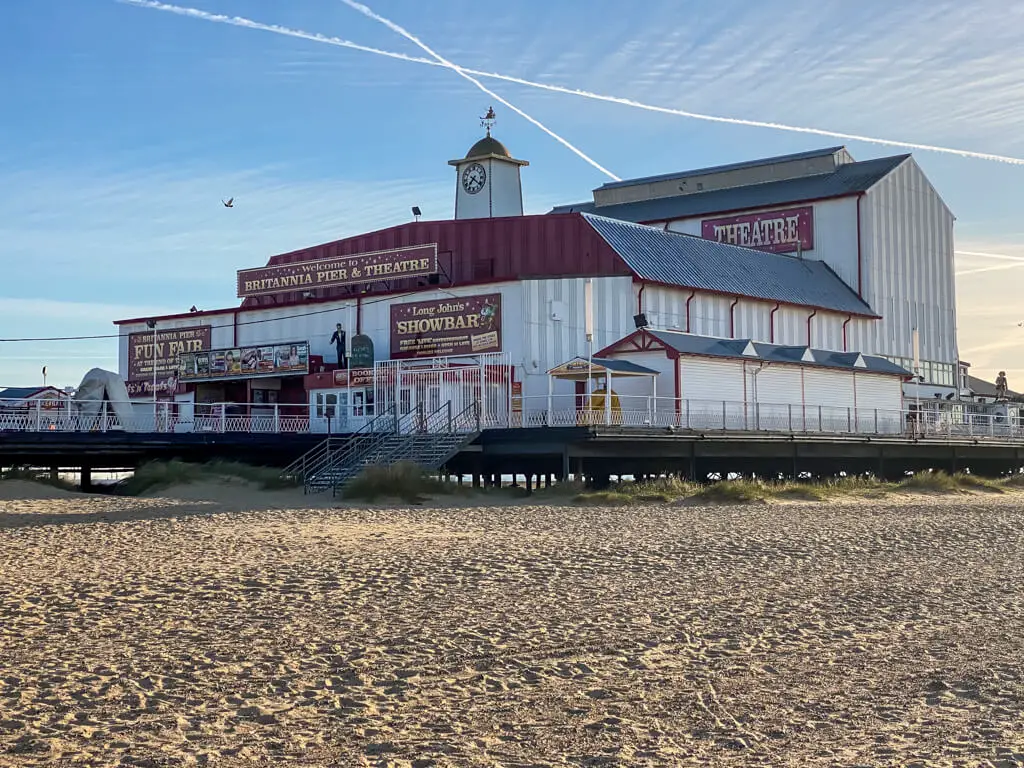 Right by the main beach, there is the Britannia Pier Theatre. They have a fantastic selection of shows every summer, featuring stand up comedians, live music, and more.
Click here to check the calendar.
#10 Go to the Races
During the summer months, you can enjoy horse racing at Great Yarmouth Racecourse. They feature top name jockeys and up-and-coming two-year-old horses, some of which go on to compete in prestigious races as far away as the USA and Brazil.
The first races in Great Yarmouth took place more than 300 years ago. The original course was close to the Nelson's Monument at South Denes, but was moved to its current North Denes site in 1920 to make way for the growing fishing industry.
Get more information here.
Note: Yarmouth Stadium, a dog racing track, is a few miles away in Caister. Get more information about it here.
#11 Browse the Art Galleries
In recent years, money has been invested to grow the arts scene in Great Yarmouth. Old venues have been improved and new ones have been introduced.
Yare Gallery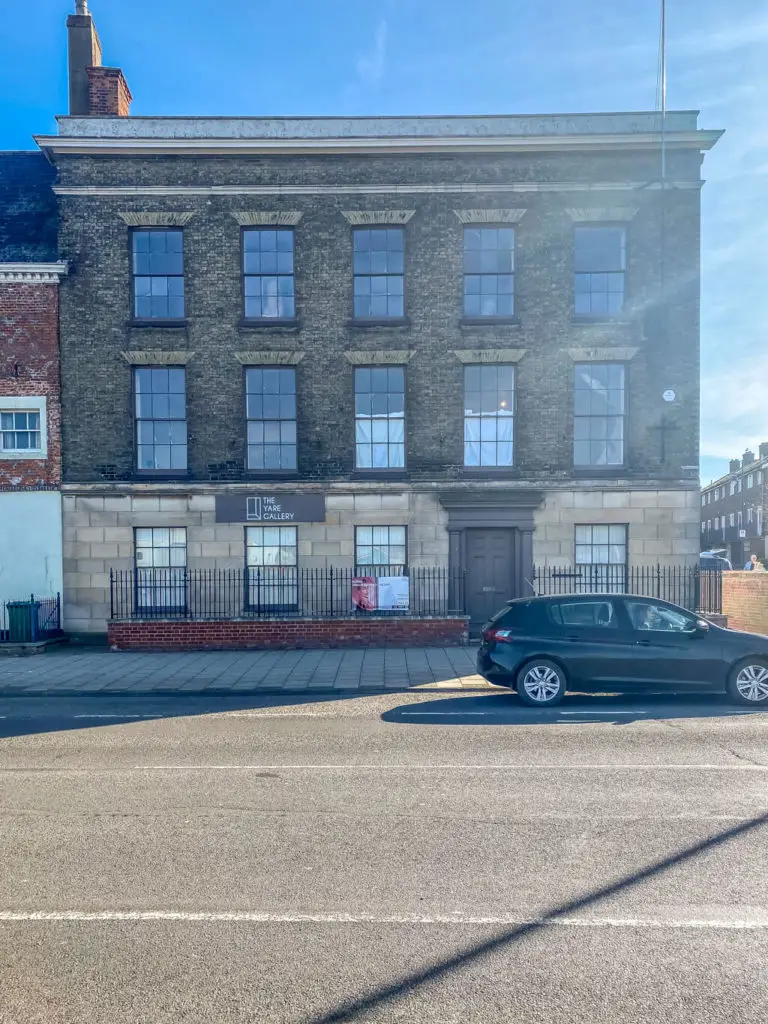 Opened in 2021, the Yare Gallery is housed inside a Grade II listed 17th-century merchant's house that used to be the Nelson Museum. It's located in the historic South Quay.
They have exhibitions that celebrate local and international artists across three floors. The galleries have a lot of natural light and sweeping views across the River Yare. Outside you can enjoy the quiet and beauty of their walled garden.
​Entry to the Gallery and all exhibitions is free. The displays change frequently so there's always something new to see.
Get more information here.
Skippings Gallery
The Skippings Gallery on King Street has been renovated to support the local artistic community in Great Yarmouth. The 17th century, Grade II listed building has a ground-floor gallery with four artists' studios available for rent.
Get more information here.
#12 Do the Great Yarmouth Medieval Town Wall Walk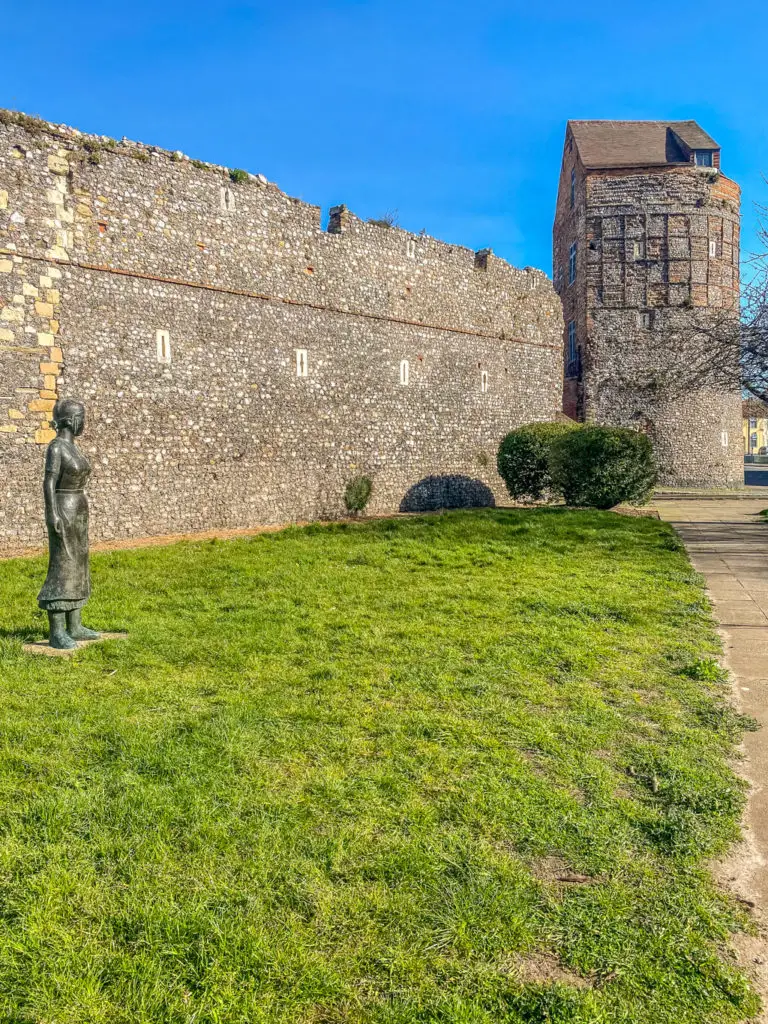 There is an easy 1.6 kilometre walk that takes you to see parts of the 700-year-old medieval town wall. The wall is thought to be the second most complete medieval wall in the country.
Two-thirds of the 1.2 mile wall still remains including 11 of 18 towers. It used to have 10 gates and was surrounded by a deep ditch.
It starts at Great Yarmouth's Vauxhall Railway Station. You pass other historic buildings and several places for refreshments along the way. There are public facilities at the Conge and Market Gates.
Download the route map here.
#13 Enjoy the Amusements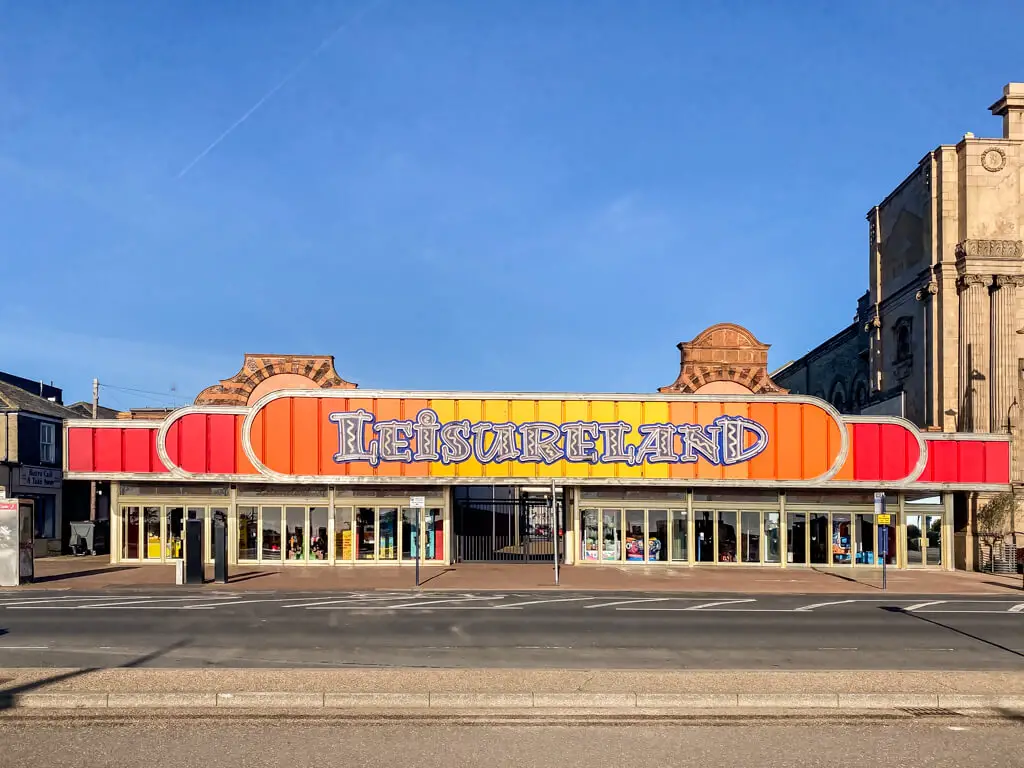 Like many seaside towns, there are plenty of amusements for kids of all ages in Great Yarmouth. You can find several amusement arcades along Marine Parade including The Tower, The Flamingo, Leisureland, and more.
Festivals in Great Yarmouth
Throughout the year, there are several popular festivals held in Great Yarmouth. Time your visit right and you can treat yourself to a special experience.
The Great Yarmouth Arts Festival takes place for 10 days in July. It showcases visual art, music, theatre, films, and heritage with special exhibitions at St. George's Theatre and Great Yarmouth Minster. There is also a Carnival procession which has grown in size each year. Learn more here.
The Out There International Festival of Street Arts and Circus happens in September. There are free performances with acts from all over Europe that take place in the open spaces of St. George's Park and in the town centre. Get more information here.
In October 2021, there was a special fire and light trail called Fire on the Water which I hope will become an annual event.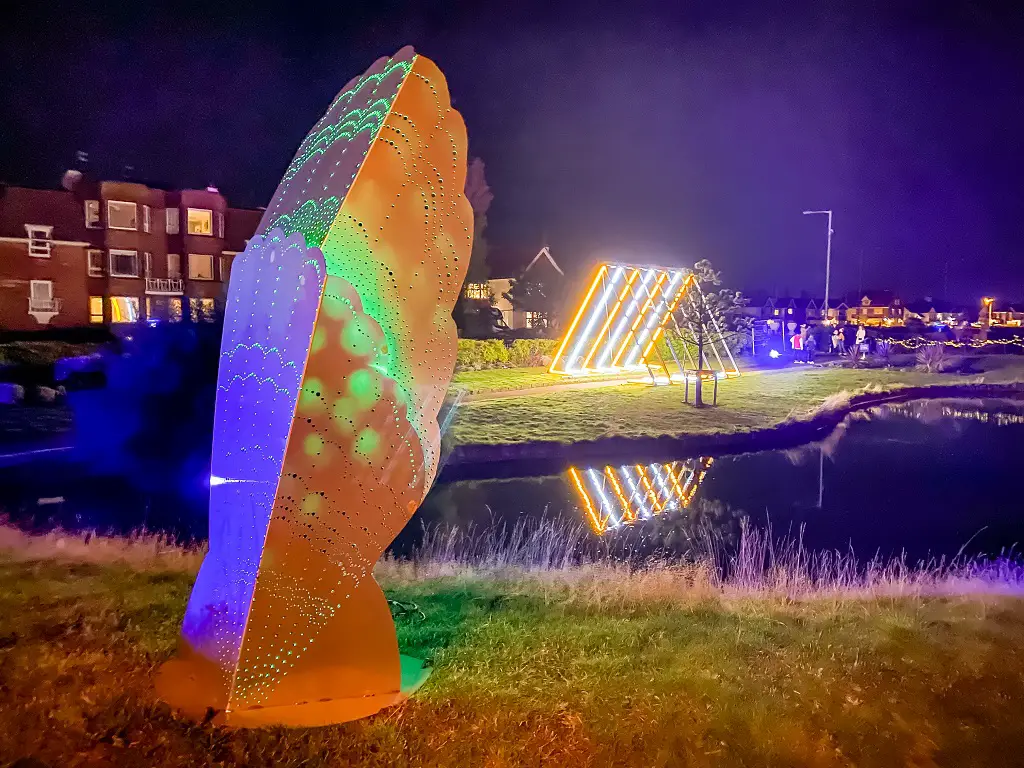 Things to do Near Great Yarmouth
Great Yarmouth is conveniently located on the Norfolk Coast and within easy reach of the Norfolk Broads. In addition to all the things there are to do in Great Yarmouth, there are plenty of other attractions nearby. Here are a few of our favourites.
Gorleston Beach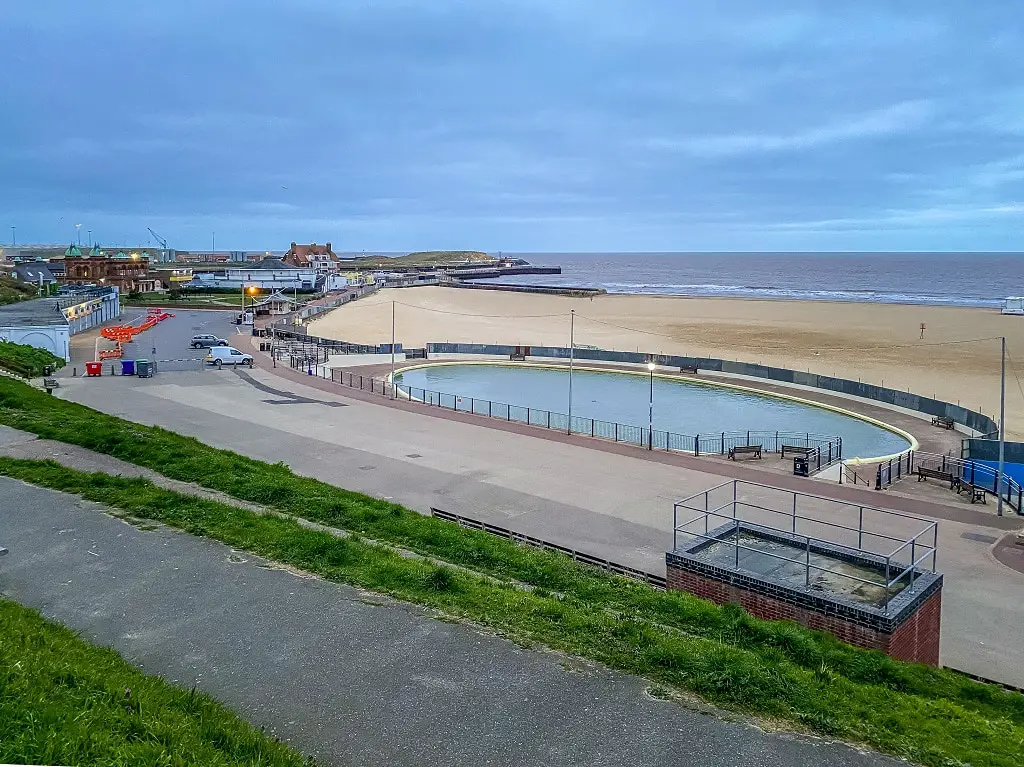 If you want a beach that's a bit quieter than Great Yarmouth Beach, you should head about 5 miles south to Gorleston, it's one of the best beaches in Norfolk. The sand and water at Gorleston-on-Sea may even be a bit nicer and you might recognise it from the concert scene in the movie Yesterday, which was filmed there.
Gorleston-on Sea beach stretches for 2 miles around the bay. The area is popular for fishing, sailing, swimming, bodyboarding, and surfing. It's a RNLI lifeguarded beach with patrols daily from 1st May to 12th September (10:00 to 18:00).
Alongside the beach, there is a promenade that's almost a mile long with several benches where you can take a break and enjoy the view. Halfway along the promenade, there is a café, and at the town end there are cafes, bars, and a gift shop.
Kids will enjoy the wet play area called the Splashpad and there is also a charming pond for sailing model boats, built in 1927. During the summer, the bandstand plays host to a wide range of musical groups on Sunday afternoons.
You can park in the car park by the Gorleston Pavilion Theatre or the one halfway along the beach for free! There is also some roadside parking available.
Read more about things to do in Gorleston.
Burgh Castle
About a 15-minute drive from Great Yarmouth, you will find Burgh Castle, a late 3rd century fort built as part of the Roman network of coastal defences and one of the best preserved Roman monuments in Britain. While one wall collapsed into the marshes a long time ago, you can still see the three remaining stone walls which stand almost to their original height.
There is an easy 1-mile circular walk which will take you to the ruins and offers panoramic views over Breydon Water.
There is no admission fee to visit Burgh Castle and the site is open all reasonable daylight hours. It used to be free to park at Burgh Castle but they introduced a charge in June 2022 – £1.50 for 2 hours, £2 for 4 hours, £4 all day.
Caister Castle
One of the best castles in Norfolk is only a 10 minute drive from Great Yarmouth. Caister Castle was commissioned in 1432 by Sir John Fastolf and you can climb up the 90-foot tower for views of the castle ruins and surrounding area. They also have a classic car collection (included with castle admission), picnic area, and café serving light refreshments.
Caister Roman Fort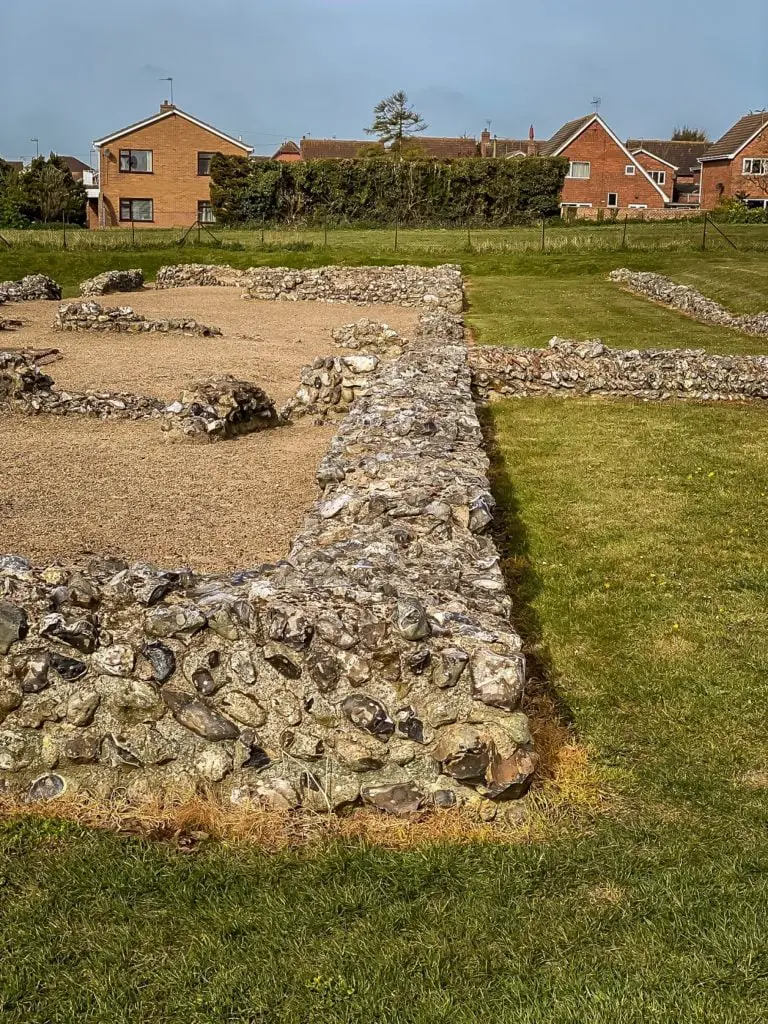 Burgh Castle is not the only Roman ruin near Great Yarmouth. Just a 10-minute drive away in the middle of a modern neighbourhood on the edge of Caister-on-Sea, you will find the ruins of Caister Roman Fort. During Roman times, the field was a small island on the north side of a large estuary, where the key rivers entered the sea. A fort was needed to protect these important routes into East Anglia.
Learn more about visiting the Caister Roman Fort.
How long should you spend in Great Yarmouth?
Many people visit Great Yarmouth as a day trip, but with all there is to do in the town and surrounding city, you could easily spend a week or more and not get bored.
How to Get to Great Yarmouth
Great Yarmouth is accessible by car, rail, or bus. If you plan on exploring more of Norfolk during your visit, it is probably best to have a car. From Norwich, it's about a 30-minute drive on the A47.
From Norwich you can also reach Great Yarmouth by train on the Wherry Line in a little more than 30 minutes. If you are coming from London, you will need to switch trains in Norwich. Be sure to buy your tickets in advance to get the best price. Check the train schedule and prices here.
If you want to take the bus to Great Yarmouth, there are a few options from the Norwich bus station including the X1 and X11. There are also National Express buses from London to Great Yarmouth (with a brief stop in Norwich). Check the schedule and prices here.
Where to Stay in Great Yarmouth
Compared to other places along the Norfolk coast, Great Yarmouth offers more affordable accommodations. Here are our top picks.
Furzedown Hotel
This family-owned hotel located close to the Waterways has 20 newly refurbished bedrooms. All bedrooms have en-suite with bath and shower, freeview flatscreen tv's, tea making facilities, and free wifi. The Garrod restaurant at the Furzedown gets rave reviews.
Read Tripadvisor reviews here.
Check price and availability here.
Prom Hotel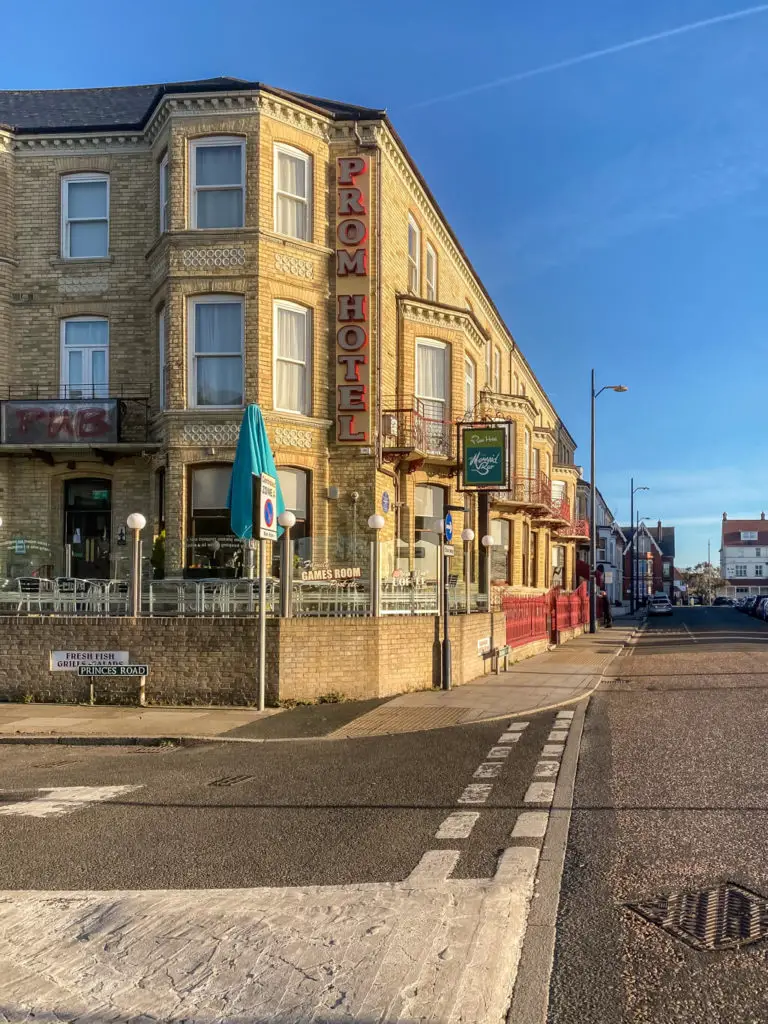 Stay on the Golden Mile in The Prom Hotel which has been recently refurbished. There are 50 doubles, twins, premier rooms and suites, some with sea views and private balconies. The hotel also has several dining options including Strollers seafood restaurant, The Mermaid Bar, and The Old Bistro.
Read Tripadvisor reviews here.
Check price and availability here.
Is Great Yarmouth a good place to take kids?
Yes, kids will love all the family-friendly attractions in Great Yarmouth. The only other seaside town in Norfolk that has as much to offer kids is Hunstanton.
If you are looking for more family-friendly ideas, check out our list of the best things to do in Norfolk with kids.
Is Great Yarmouth worth visiting?
Yes. This is a seaside town with a lot to offer visitors, especially those with children. In the summer, it's not the place to go if you are looking for a quiet and peaceful holiday though.
Disclosure: This post contains affiliate links. This means we will receive a small commission for some purchases made using links in our blog with no additional cost to you.  Please be assured we would not promote any product unless we believe that our readers will also benefit.  The commission does not influence the editorial content of this site.