We don't consider ourselves wine snobs, but we do like wine. It's something we enjoy and want to learn more about, so we decided to do a wine tasting with Norfolk Wine School.
Find out more about our experience in this Norfolk Wine School review.
If you want to find out more about all the events happening in Norfolk, sign up for our weekly email newsletter here.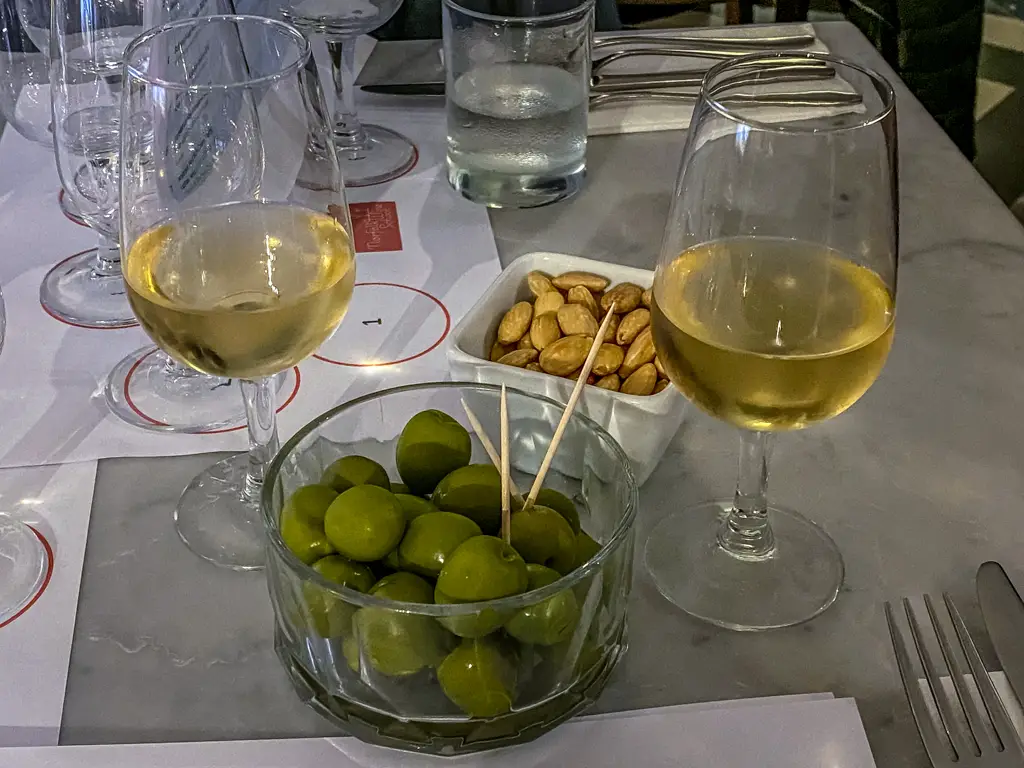 About Norfolk Wine School
Norfolk Wine School is part of the Local Wine School Network which is the world's fastest-growing network of independent wine schools. They offer enjoyable, accessible wine courses at all levels as well as professional courses and qualifications for those wishing to take things more seriously (i.e. get into the wine business).
You can choose from themed food and wine evenings, wine lunches, food and wine workshops, Saturday courses, and more. Most of their events take place in Norwich.
*Read about more fun things for adults to do in Norwich.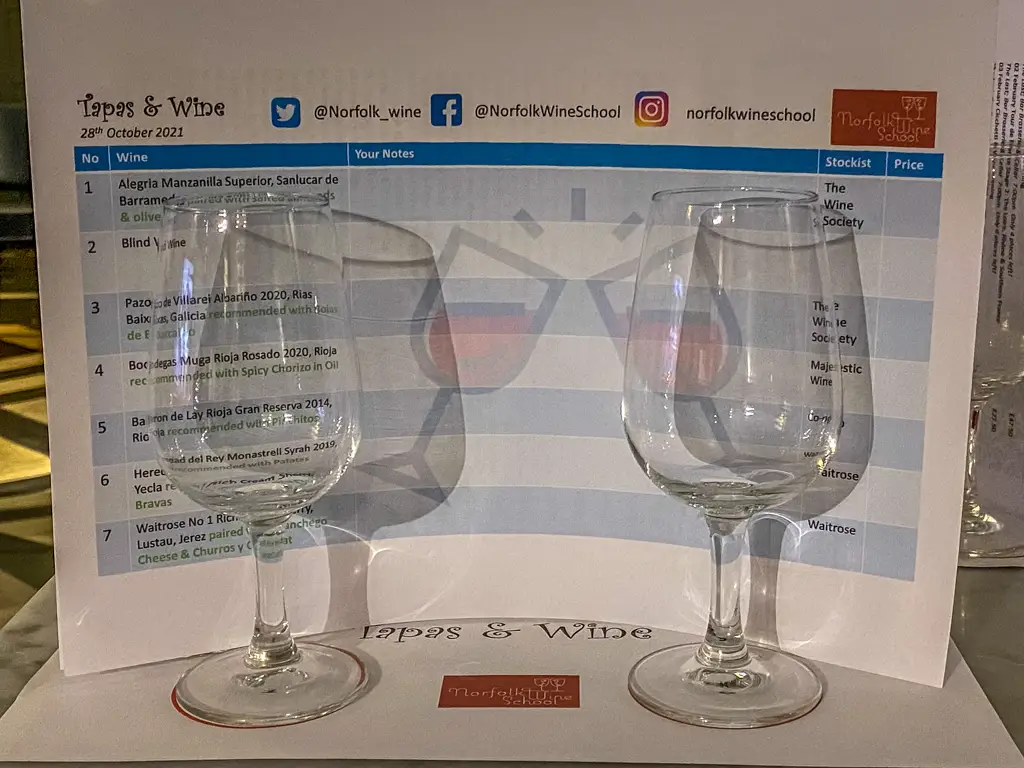 Our Tapas & Wine Evening with Norfolk Wine School
We chose to do the Tapas and Wine evening. It would be a good way to build on the knowledge we learned when we did a wine tour in the Rioja region in Spain a few years ago. Plus, we love tapas.
When we got to the Last Wine Bar we were directed downstairs where Jeremy, the owner of Norfolk Wine School and our host for the evening, checked us in. The tables were set up with the wine glasses and tasting notes, and we could choose where we wanted to sit.
The evening began with a short introductory presentation from Jeremy. He explained how the evening would work. Additionally, he told us about Spanish wine and gave us some strategies for pairing wine and food.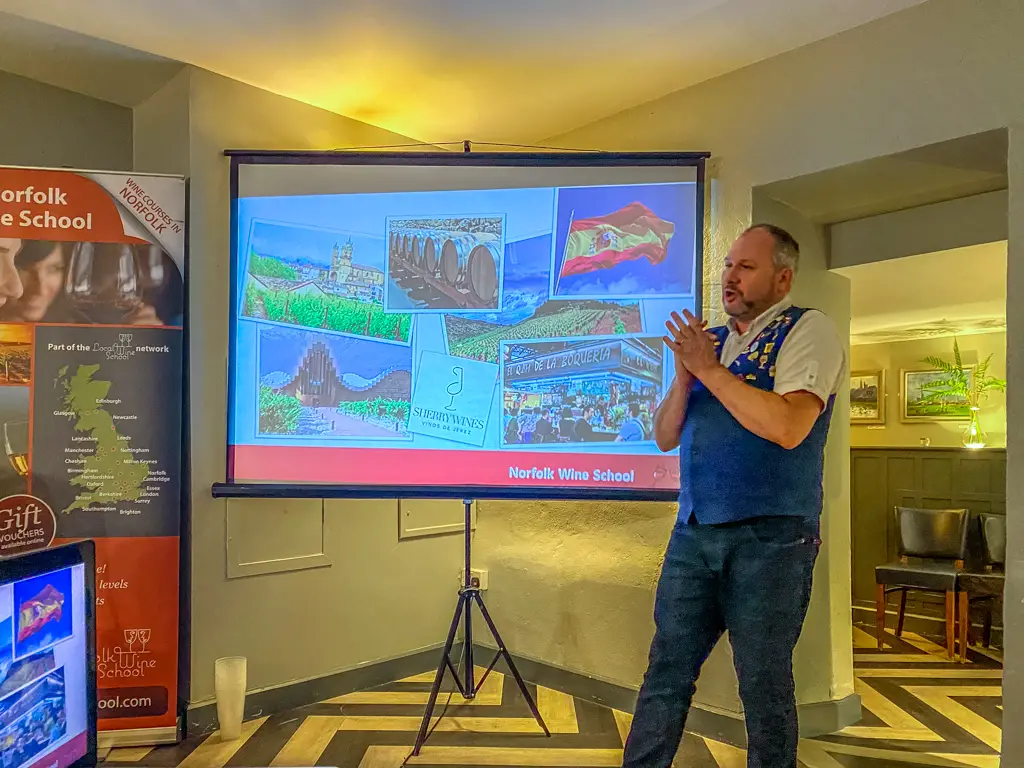 To start off we had cold tapas which includes olives and Spanish almonds. This was paired with a dry Sherry. It was interesting to see how the wine went with salty flavours.
We also did a blind tasting. This means you don't know what type of wine you are trying. It's a good way to see how you your palette has developed. I need to get better at this!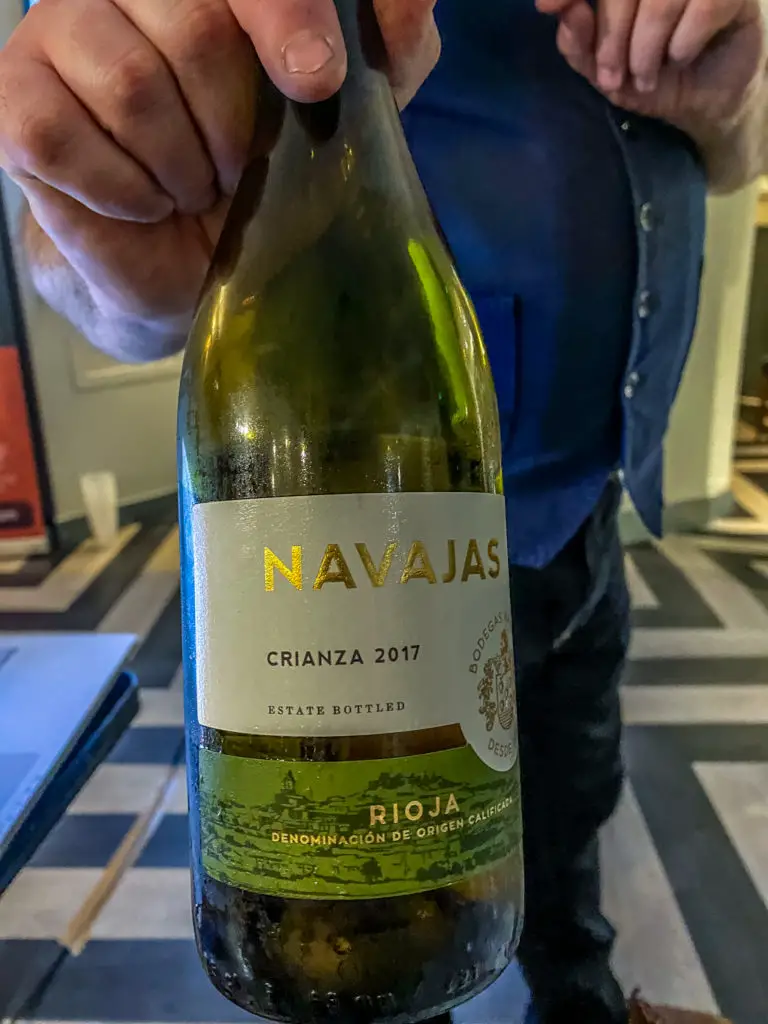 RELATED: The Wallow Norwich Self-Service Wine Bar Review
Then they brought out the hot tapas which included croquetas, chorizo, rolled beef, patatas bravas, and vegetables. With the hot tapas, we got more wine. We were given recommended pairings but also encouraged to try our own combinations.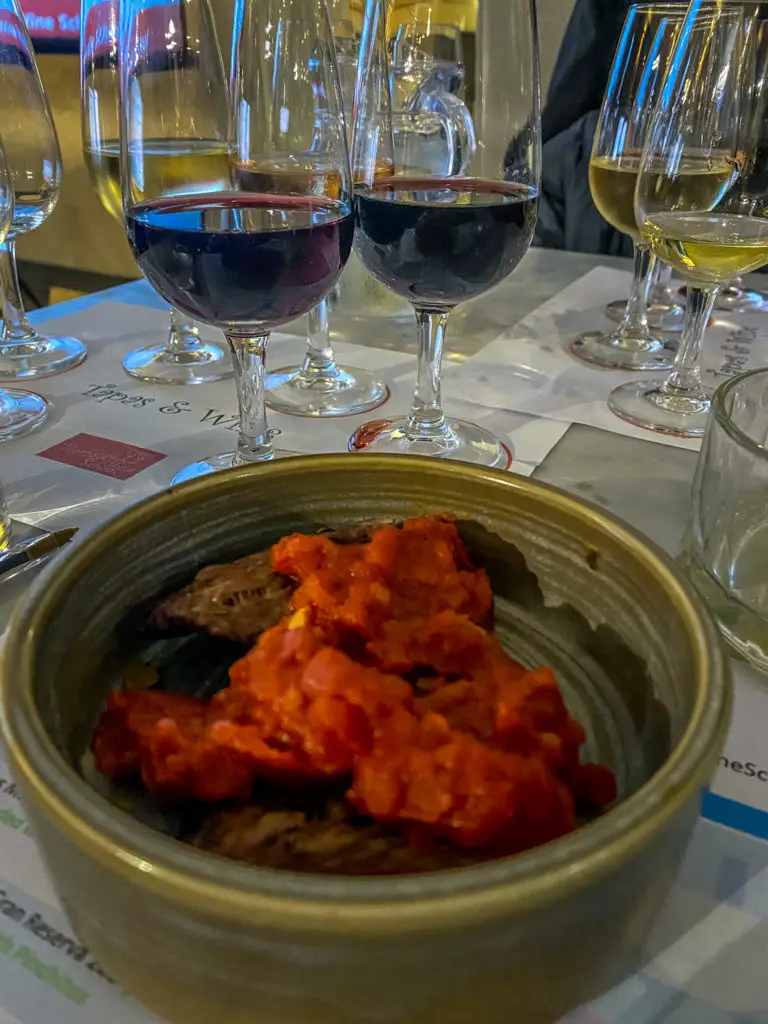 We regrouped and discussed what everyone thought of the wines and tapas. Then it was time for dessert along with a sweet Sherry. We had some manchego cheese with a bit of honey and churros.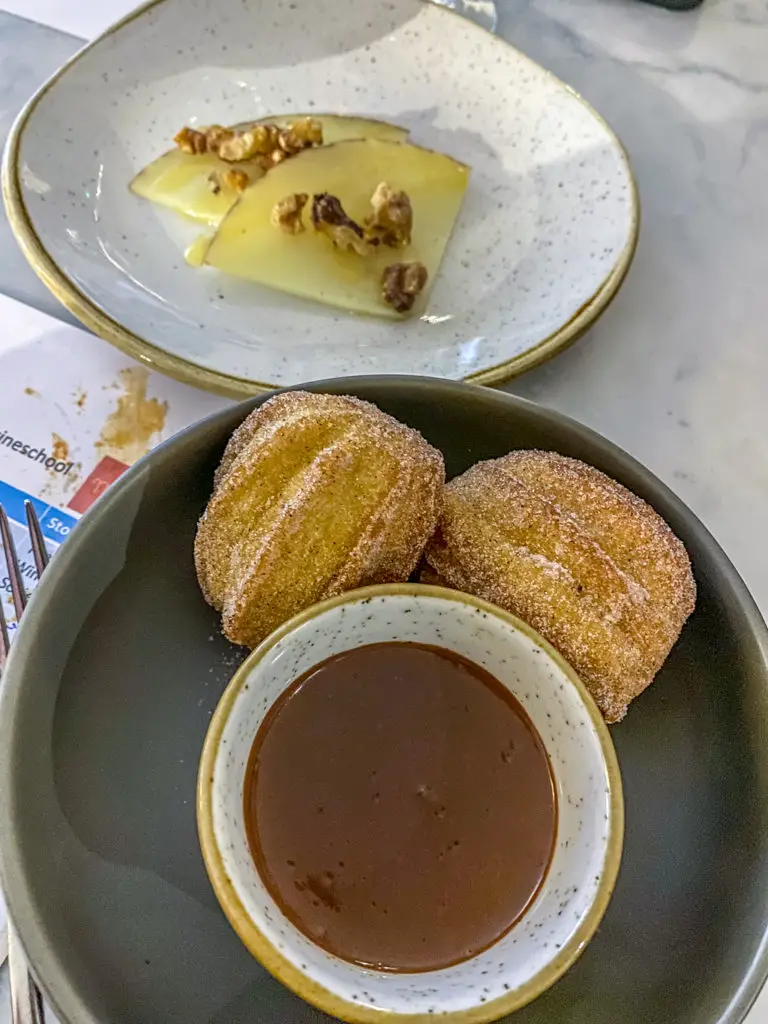 After we had finished the wines, Jeremy came around with some of the open bottles to ask if we wanted more. Of course, we couldn't turn down that offer.
A few days after the event, we received an email from Norfolk Wine School with the tasting notes page which had been updated with details including prices and where to buy the wine.
Our Norfolk Wine School Review
We had such a good time at our wine tasting, that we knew we needed to do more in the future. With the discount code we received at the class, we booked two additional events the next day.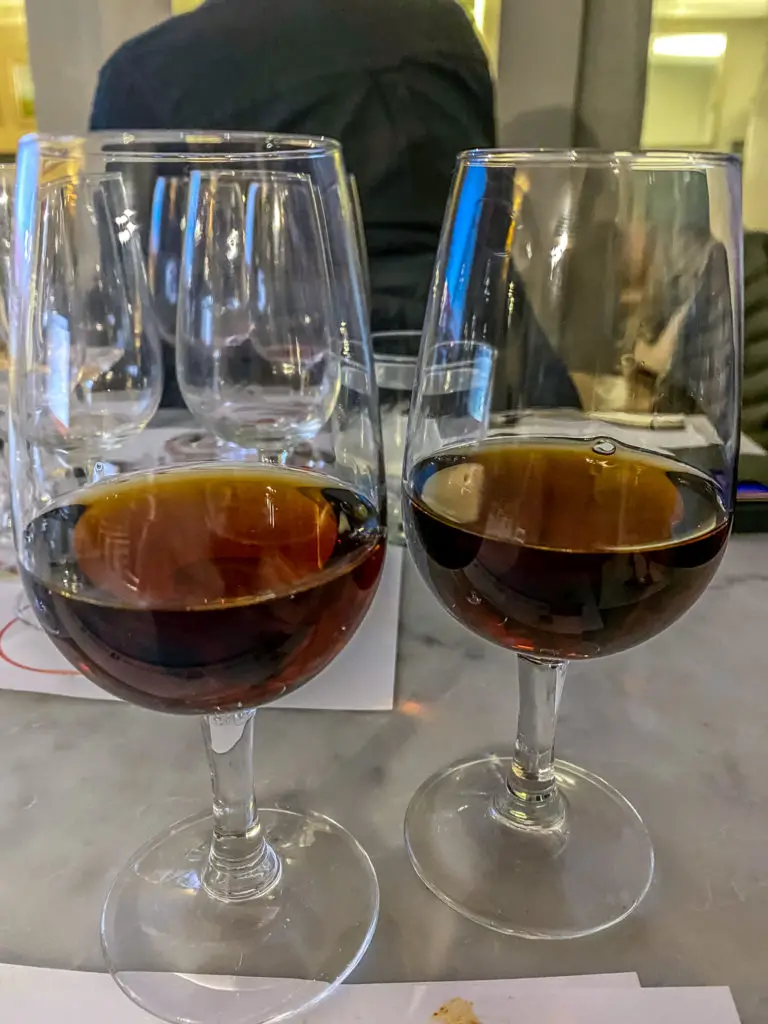 It was well-organized and informative. Jeremy has a lot of experience with wine and shared his knowledge in a way that was easy to absorb. He encouraged questions and feedback.
I was also impressed with the wines that we tasted. They were all delicious, yet quite affordable. We will definitely be purchasing some of these wines to enjoy at home too.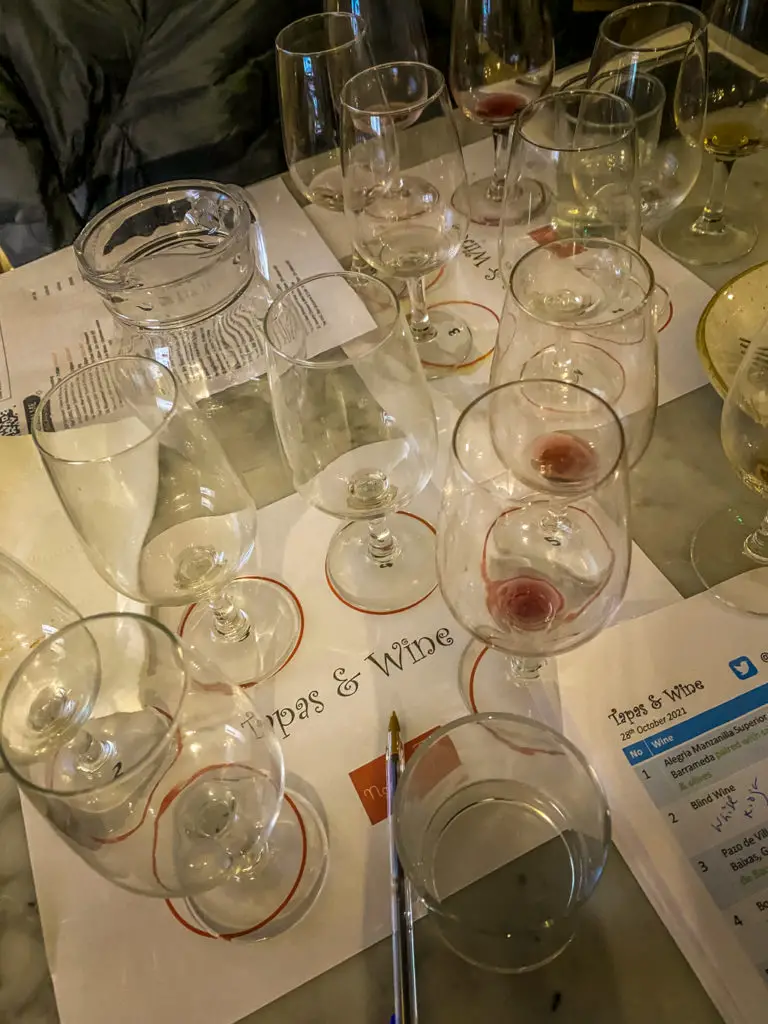 It wasn't just the quality of the wine, but the quantity too. I was definitely feeling a bit tipsy by the end. Luckily, we could just walk home. If you don't live walking distance away, please plan on using public transport or making other arrangements.
The food was also excellent. While I enoyed all the tapas, the chorizo was probably the best I have ever had. It was fun to try the pairings that Jeremy suggested as well as experiment with our own.
All in all it was a wonderful evening in Norwich and definitely exceeded my expectations.
RELATED: Wine Bars in Norwich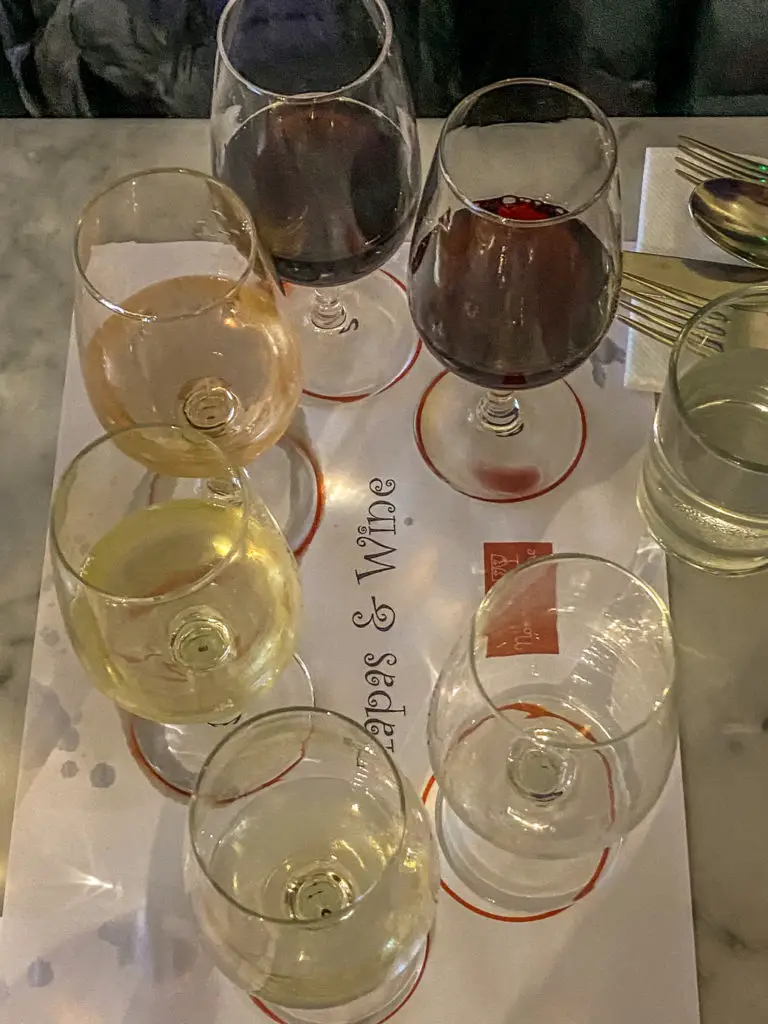 Norfolk Wine School FAQs
What is the schedule for future Norfolk Wine School events?
They do a lot of events. You can check the schedule here.
Can you buy gift certificates for Norfolk Wine School?
Yes. They offer vouchers for set amounts or for events. Get more information here.
Do you need to book Norfolk Wine School events in advance?
Yes. Many events will sell out, so it's best to book early.
How long does a Norfolk Wine School tasting last?
It depends on the specific event. The Tapas and Wine Evening was scheduled for two hours. We might have stayed a bit longer to enjoy some more wine.
Can Norfolk Wine School cater to dietary requirements?
It depends on the class and will be noted in the description. For the Tapas and Wine Evening that we did, they had gluten-free and vegetarian options. You will need to email your request at the time of booking.
Is a Norfolk Wine School tasting worth it?
Yes. With the Tapas & Wine Evening, you are getting a light meal with plenty of wine, plus learning about wine. I felt like we got good value for the money we spent on our evening with Norfolk Wine School.