After a one-year hiatus, panto is back on the stage at Norwich Theatre Royal. For the 2021 Christmas season, you can see Dick Whittington and His Cat.
Learn more about the Norwich panto in our review of Dick Whittington and His Cat. Don't worry there won't be any spoilers.
*We were invited to the press night to see the show so that we could share our experience with our readers.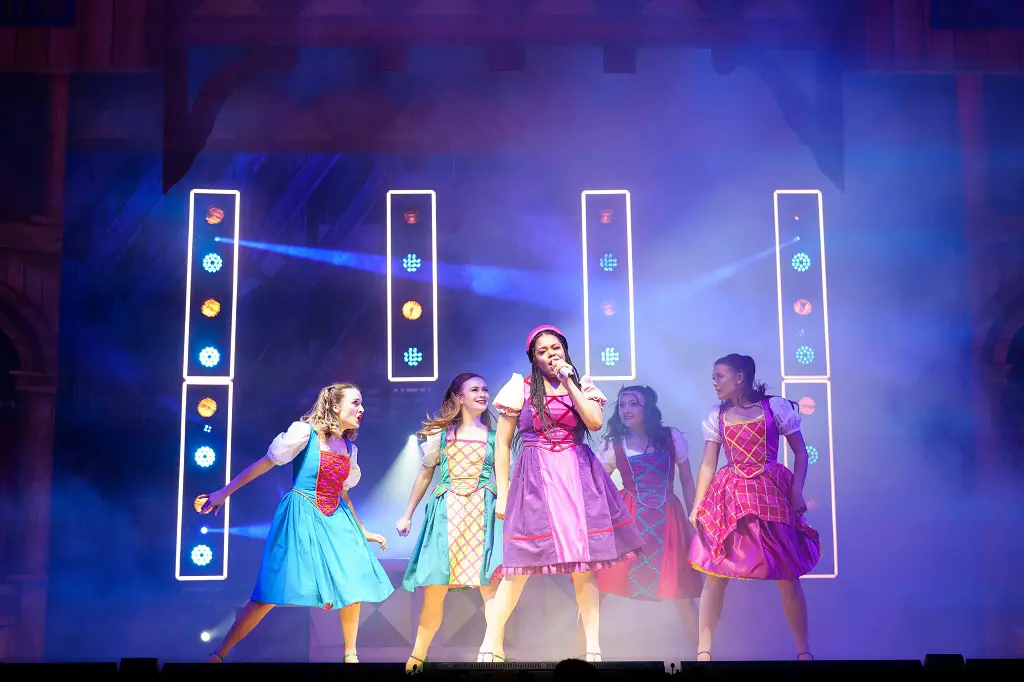 Premise of Dick Whittington and His Cat
Dick Whittington is a young man who leaves home and heads to London searching for fame and fortune. All he has with him are his spotted handkerchief and his cat. Things don't go the way he planned but will he get there in the end?
History of Dick Whittington
Unlike many other pantos, Dick Whittington is based on a real person – Richard Whittington, who became Lord Mayor of London in 1397, and later again in 1406 and 1419. He married Alice Fitzwarren (or Fitzwaryn), the daughter of an Alderman and became an Alderman himself, before taking the honorary title of Sheriff in 1393.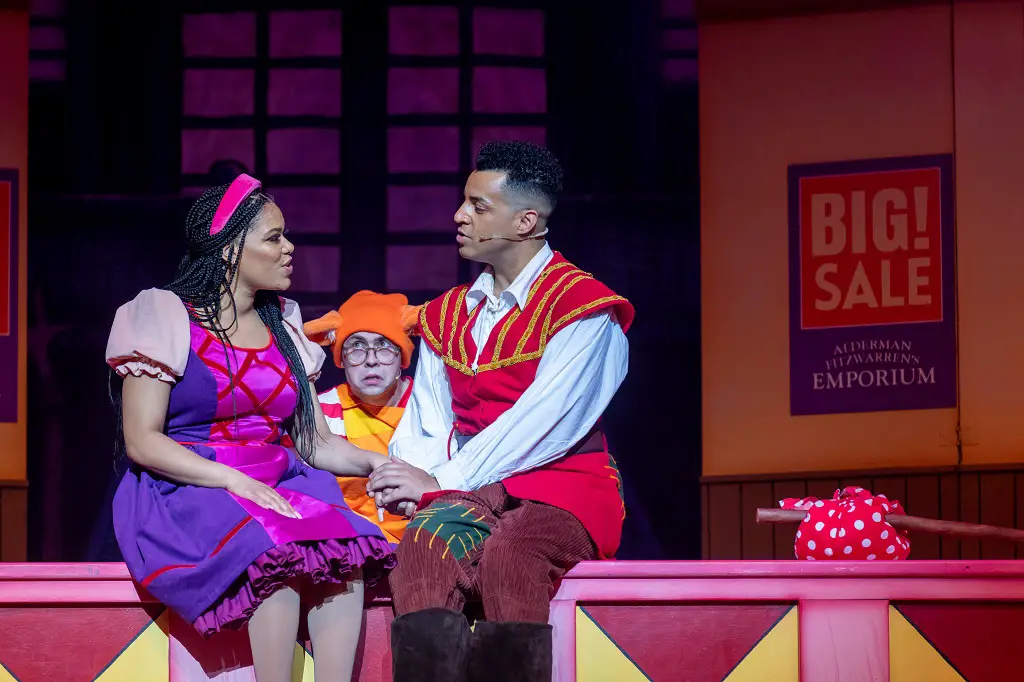 That's pretty much where the similarities end. The real Dick Whittington, was not poor, as he was the son of an Alderman – Sir William Whittington of Pauntley. When he arrived in London, he began to deal in costly textiles, and became an extremely wealthy merchant.
Whittington made loans to kings and his will helped establish the Whittington School in London, rebuild Newgate Gaol, and fund other charitable endeavors. Unfortunately, most of his contributions were destroyed in the Great Fire of London, but there is a window in the Guildhall serving as a memorial and a small stone image in the crypt.
While there was a portrait of Richard Whittington that showed him holding a black cat in one hand and a white cat in the other, historians are not sure whether Dick Whittington owned a cat. Various theories have been put forth as to why a cat features prominently in the panto. It could be a reference to the sailing vessels carrying coal that were known as "Cats" or the French word "Achat", which means "A Purchase."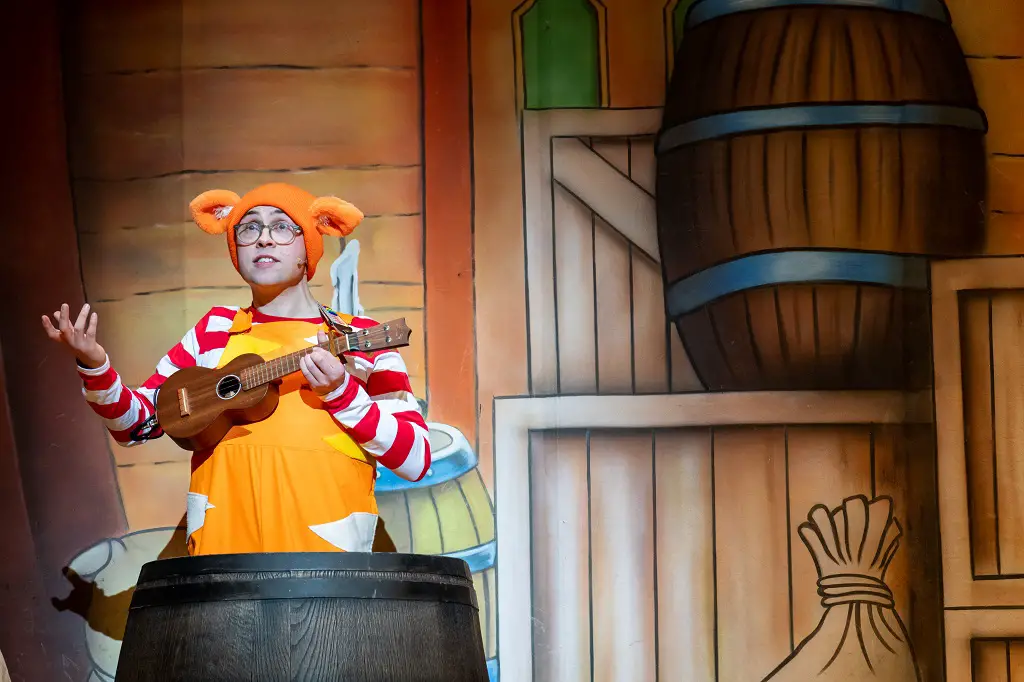 Coincidentally the Newgate Gaol that was rebuilt thanks to Whittington's will has a figure of a cat carved over one of the gates. Also long after Whittingham died a cat appeared carved on a chariot presented by Whittington to the guild of merchants. There is also a statue of "his" cat in front of Whittington Hospital on Highgate Hill, where legend has it he stood and decided to go back to London.
Cast of Dick Whittington and His Cat at Norwich Theatre Royal
For their 2021 Panto, Norwich Theatre Royal brought in a star-studded cast. You will probably recognise a few:
Gyasi Sheppy – The CBeebies TV Presenter plays the lead role of Dick Whittington.
Siân Reeves – The TV & Soap Star, best-known for her roles as Sydney Henshall in the BBC drama Cutting It, Sally Spode in the ITV soap opera Emmerdale and Charlie Wood in the ITV soap opera Coronation Street, plays the villian, Queen Rat.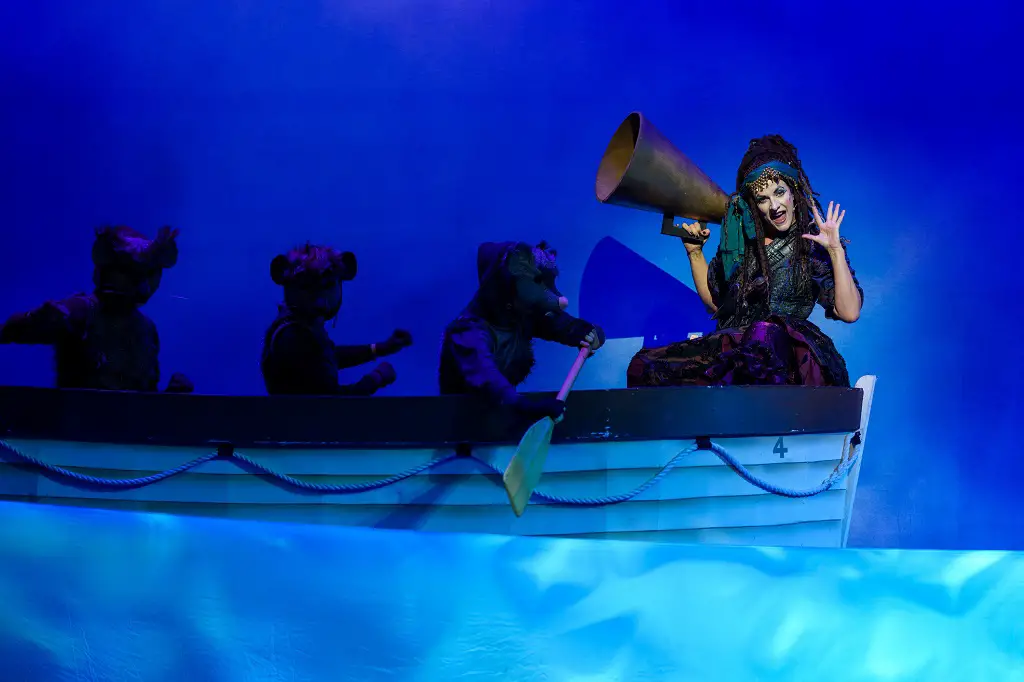 Joe Tracini – The Dengineers presenter who has also starred in many TV shows including Hollyoaks, Coming of Age, and The Great Outdoors, plays Tommy the Cat. He made his Norwich Theatre Royal Panto debut in 2019's Cinderella as Buttons.
Graham Cole OBE – The celebrated actor who portrayed PC Tony Stamp in The Bill for 25 years, plays Alderman Fitzwarren and Captain Seadog. He also played Abanazar in Aladdin at Norwich Theatre Royal in 2012.
Jarnéia Richard-Noel – The actress who was Catherine of Aragon in the SIX the Musical during the original UK tour and in the West End, plays Alice Fitzwarren, Dick Whittington's love interest.
Richard Gauntlett – The Actor, singer, variety artist, writer, director, and panto veteran returns for his 21st Norwich panto as the dame, Sarah the Cook. He also wrote the script.
Shakeel Kimotho – An up and coming young performer whose first professional engagement was in Matthew Bourne's ground-breaking Lord of the Flies, plays Beau Bells, the Spirit of the Bells.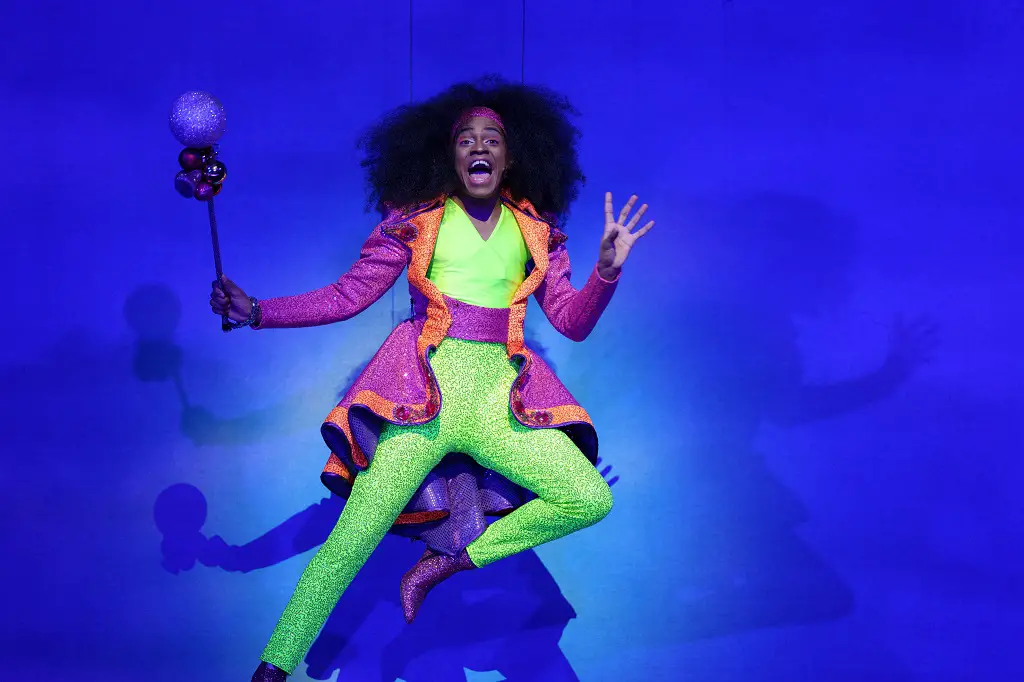 Joe Pollard – The multi-instrumentalist comedian who plays guitar, banjo ukulele, harmonica, and his unique one-man-band contraption, is Idle Jack.
Review of Dick Whittington and His Cat
When you go to a panto, you know many of the things you expect to see – lots of boisterous slapstick comedy, audience interaction, songs, dancing, ad-libbing from the cast, a Pantomime Dame and a villain that you can 'boo' and 'hiss' and who plays up to it.
The magic of panto is to take all those familiar elements and a traditional panto story and make it feel new, contemporary and funny, while retaining that sense of heart-warming timeless, family-friendly fun. The 2021 rendition of Dick Whittington and His Cat at the Norwich Theatre Royal had that in spades.
A panto lives or dies by the performances of its cast and the actors in Dick Whittington and his Cat delivered a show that was captivating and entertaining from the first minute. The gags and interactions with the audience never felt forced – in fact you got the sense that you could go and watch the show several times and it would be subtly different each time.
While I thought the whole cast did an excellent job, a special mention has to go to Richard Gauntlett, who played Sue the Cook. He was the highlight of every scene he was in and was clearly relishing his role as Pantomime Dame.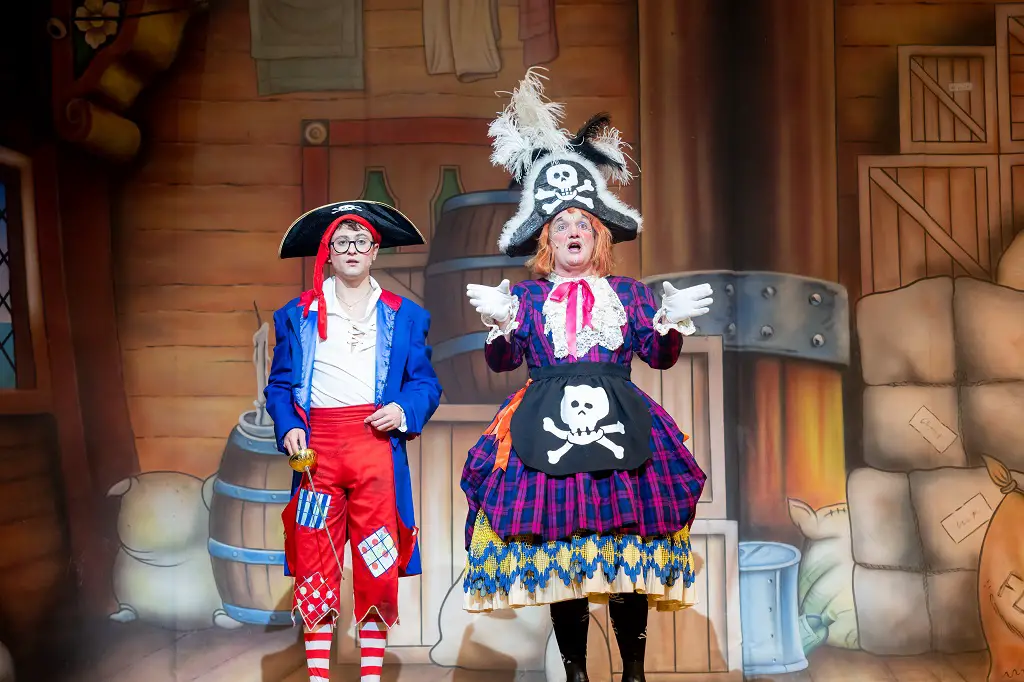 It was obvious that Jarnéia Richard-Noel was a West End star, she has such a powerful voice. Her song in the second act was probably the musical highlight for me.
The supporting cast deserves a mention as well. The dancing was well-choreographed and well-executed. There were also two children with a few lines in the show who were just adorable and surely future panto stars.
Congratulations also to the technical staff behind the scenes. This was a complex set, with multiple backdrops, flying characters, trapdoors, moving scenery and confetti cans – just for good measure.
In particular, we loved the 'slosh scene' when a meal was served on board a rocking boat. A slosh scene is something of a traditional slapstick pantomime favourite. The complex moving set and the performances of the cast made it fresh and hilarious.
Overall, we can't recommend Dick Whittington and His Cat enough. It's suitable for all ages and makes a fun time out.
If you enjoy this type of theatre, be sure to also check out our list of Pantos in Norfolk, which will be updated each year.
The Norwich Theatre Royal Panto for 2022 is Jack & the Beanstalk.
You might also enjoy reading about more things to do in Norwich during Christmas.
*Be sure to sign up for our email list here to keep up to date with what's happening in Norfolk.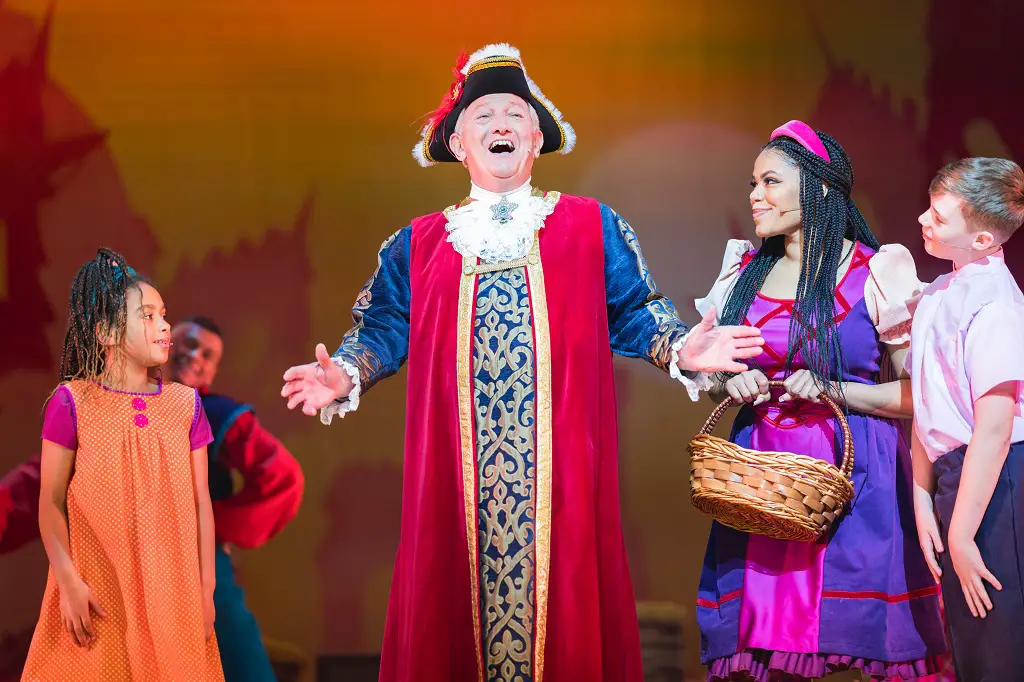 Dick Whittington and His Cat FAQs
When can you see Dick Whittington and His Cat?
Dick Whittington and his Cat is on at Norwich Theatre Royal from 11 December 2021 – 09 January 2022.
How much are tickets for Dick Whittington?
Prices start at £16.50, plus a transaction fee of £2.80. Some concessions are available for under 3's, Friends of Norwich Theatre, under 18, over 60s, schools, and groups excluding performances Friday 17 December through Monday 27 December 2021. Purchase tickets here.
How long is a performance of Dick Whittington?
The performance lasts about 2 hours and 20 minutes, including the 20 minute interval.
Is food and drink available at Norwich Theatre Royal?
Yes, if you would like a pre-theatre meal, Prelude opens 2.5 hours before each show with a special pantomime menu. The bars have food and snacks, including local ice cream available for purchase. The Circle Bar offers sandwiches and cakes, too.
Is Dick Whittington Covid-secure?
Yes. Masks are now mandatory for customers and visitors, except those under the age of 11 or who are medically exempt. Theatre Royal staff will continue to wear masks.
Pantomime casts and crews are 'bubbled', and backstage the theatre is zoned to keep performers, crew and audiences safe.
Additional cleaning measures have been in place since the theatres reopened.
Note: Covid passports are not required as the updated measures currently only apply to unseated indoor venues with more than 500 people.

How do you get to Norwich Theatre Royal?
Norwich Theatre Royal is easy to get to as it is located on Theatre Street (next to the Assembly House) in the Norwich city centre. It's about a 7 minute walk from the Norwich Bus Station or a 20 minute walk from the Norwich Train Station
Where should you park for Norwich Theatre Royal?
You could use any car park in Norwich city centre, but The Forum and Chantry car parks are the closest ones to Norwich Theatre Royal. Alternatively, you could use the Park & Ride as it's a short walk from the Norwich Bus Station.
Should you see Robin Good or Dick Whittington in Norwich for the 2021 Panto Season?
We were lucky enough to see both Dick Whittington and Robin Good. If you have to choose one, it depends on your preferences. Those that have kids or want a traditional panto should see Dick Whittington. Those that are open to something a bit different and more adult oriented should see Robin Good. Both shows are excellent, so you can't go wrong.