Norwich Theatre Royal is known for producing some of the best pantos in the country. They know it is an important Christmas tradition for many families and the first theatre experience for many children. If you are looking for some festive escapism in 2022, you don't want to miss Jack and the Beanstalk.
Learn more about the Norwich panto in our review of Jack and the Beanstalk. Don't worry there won't be any spoilers.
*We were invited to the press night to see the show so that we could share our experience with our readers.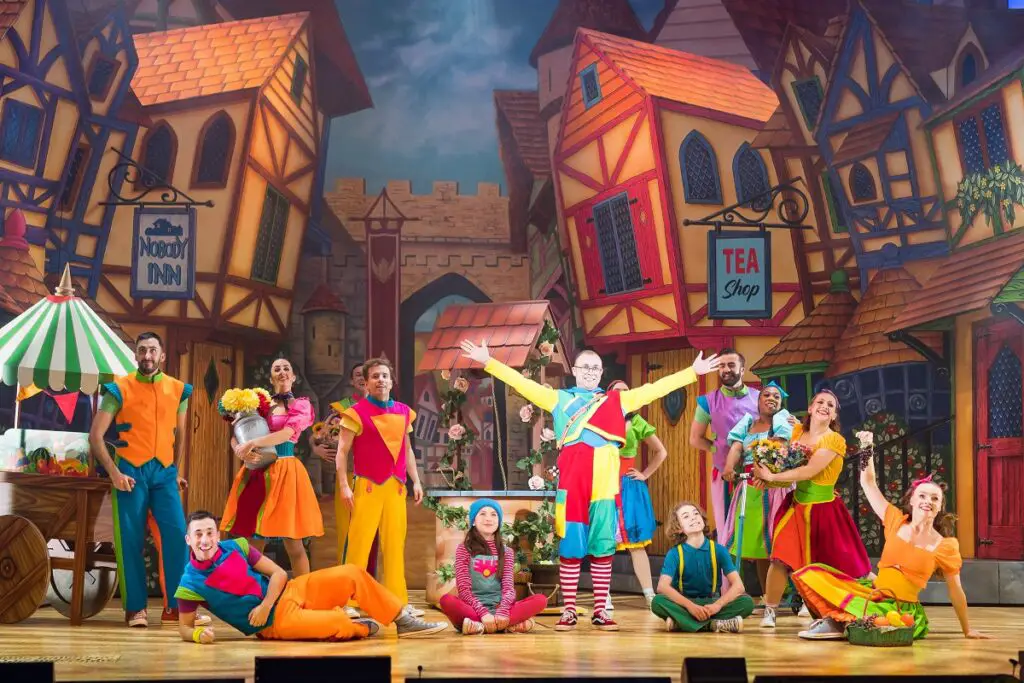 Synopsis of Jack and the Beanstalk
Jack and his mum are having financial difficulties and are left with no alternative but to sell their beloved pet cow, Pat. After Jack mistakenly sells Pat for some magic beans, he must climb the beanstalk to face Giant Bonecrunch and save his friends, Pat and Jill, his mum, and King Nigel.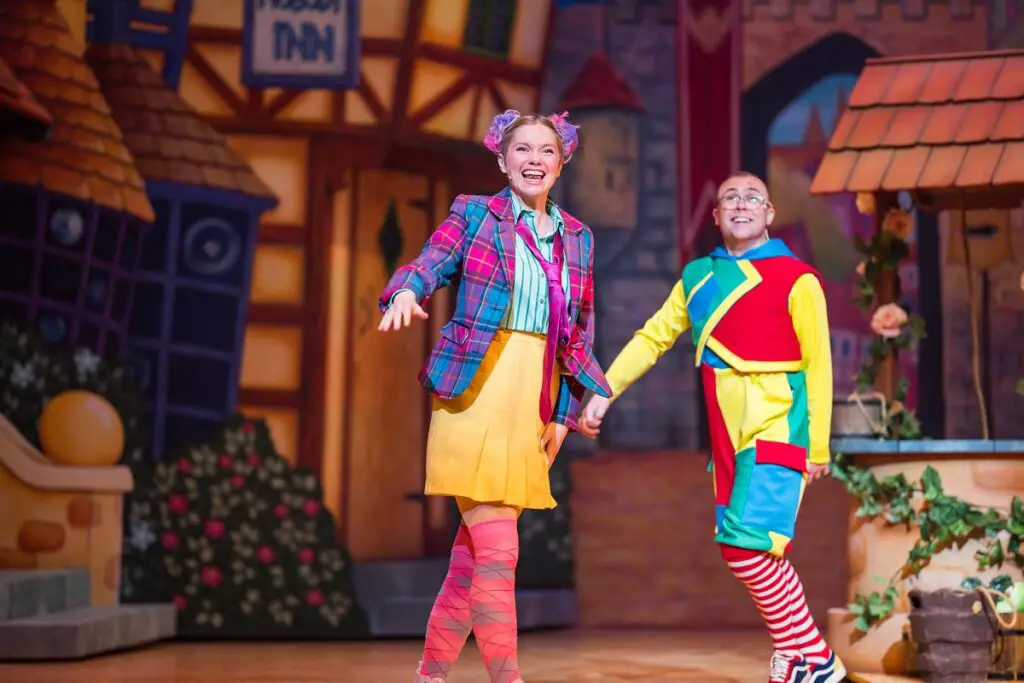 Cast of Jack and the Beanstalk at Norwich Theatre Royal
The 2022 Panto at Norwich Theatre Royal has a star-studded cast. You will probably be familiar with at least a few of them.
Joe Tracini made his Norwich Theatre Royal Panto debut in 2019's Cinderella as Buttons and stole the show as Tommy the Cat in 2021's Dick Whittington and His Cat. This year he is back to play the hero Jack. The Dengineers presenter has also starred in many TV shows including Hollyoaks, Coming of Age, and The Great Outdoors.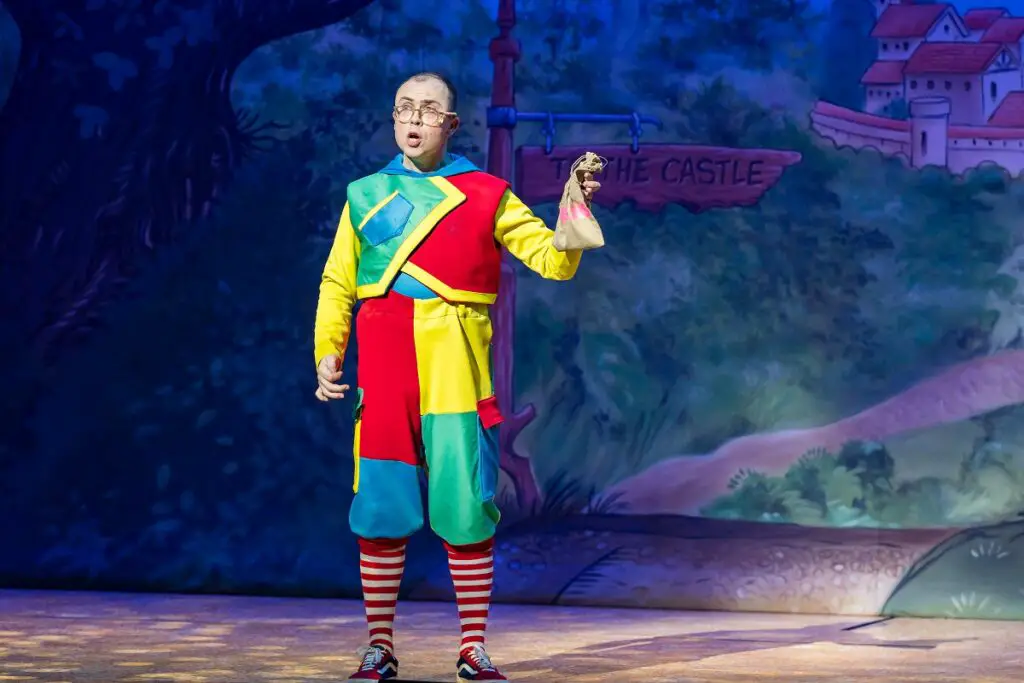 Rufus Hound is best known for work as a stand-up comedian and on Celebrity Juice. He has also appeared in Argumental, My Teenage Diary, Hounded, Trollied, Doctor Who, and in ITV's reality series Dancing on Ice. Rufus plays King Nigel of Norwich.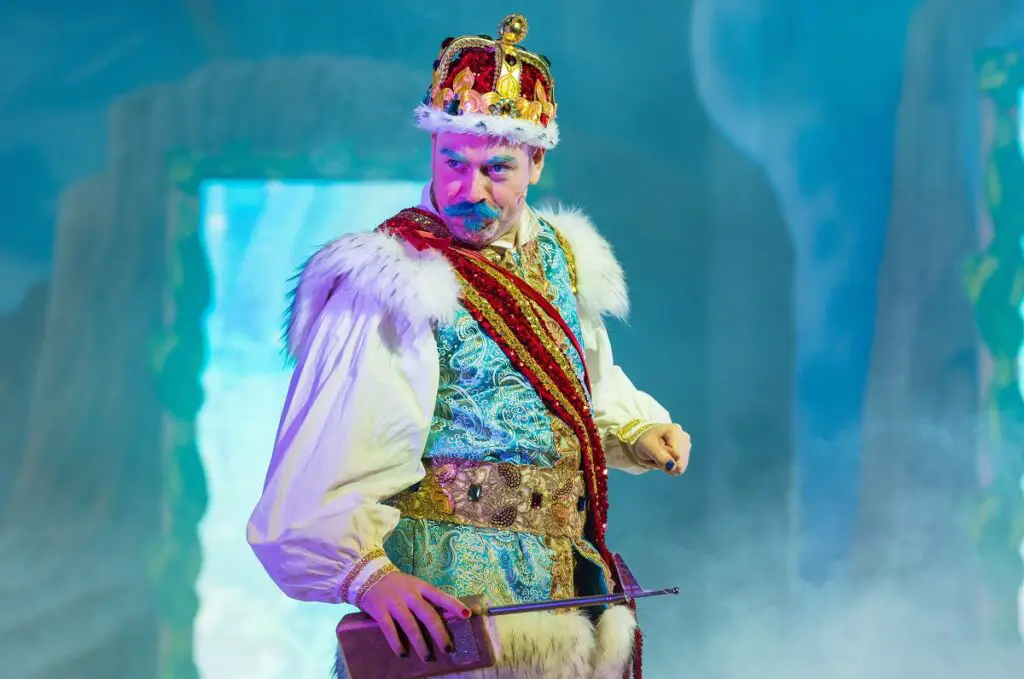 Sally Hodgkiss, who plays Princess Jill, is a critically-acclaimed actress and comedian who also loves to write (with several exciting projects in the works). You might have seen her in episodes of EastEnders, performing with Comedy Store Players, or on Whose Line is it Anyway? Live.
Dayle Hudson, best known for his role as Peter Beale in EastEnders, plays the baddie, Nightshade.
Amanda Henderson is back on the Norwich Theatre Royal stage after playing Alexa, the wicked stepsister in 2019's Cinderella. For the last 10 years, she has been playing Robyn Miller on BBC's Casualty. This year she is Pat the Cow.
Linda John-Pierre competed in season 15 of Britain's Got Talent. She has also been in several TV shows and films including BBC1's Doctors and Cinderella. Linda plays the roles of Fairy Fullobeans and Fairy Fullopeas.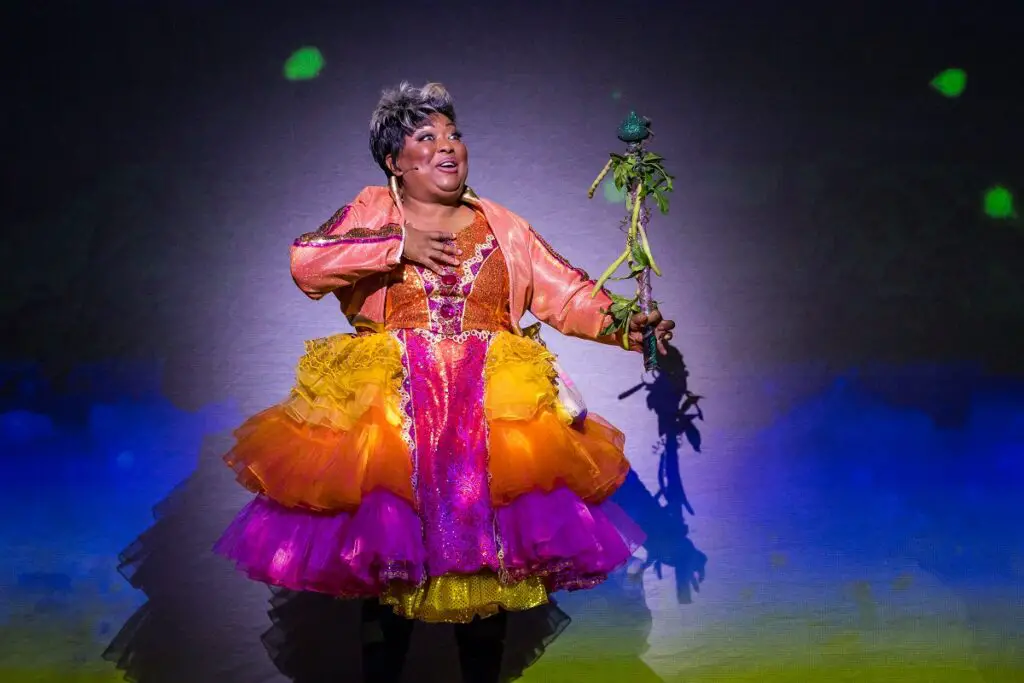 Karl Minns, part of Norfolk sketch duo, The Nimmo Twins, gives his voice to the baddie Giant Bonecrunch. He is also a comedy writer with credits that include HBO's Avenue 5, BritBox's Spitting Image and in the past he's written for both Have I Got News For You (BBC1) and 8 Out Of 10 Cats (Channel 4).
Previous visitors to panto at The Theatre Royal will be pleased to see that Richard Gauntlett is back again this year. This is his 22nd panto season in Norwich and this time he is playing Jack's mum, Dame Trott. During his illustrious 40-year career, he has done many musicals, operas, and tv shows.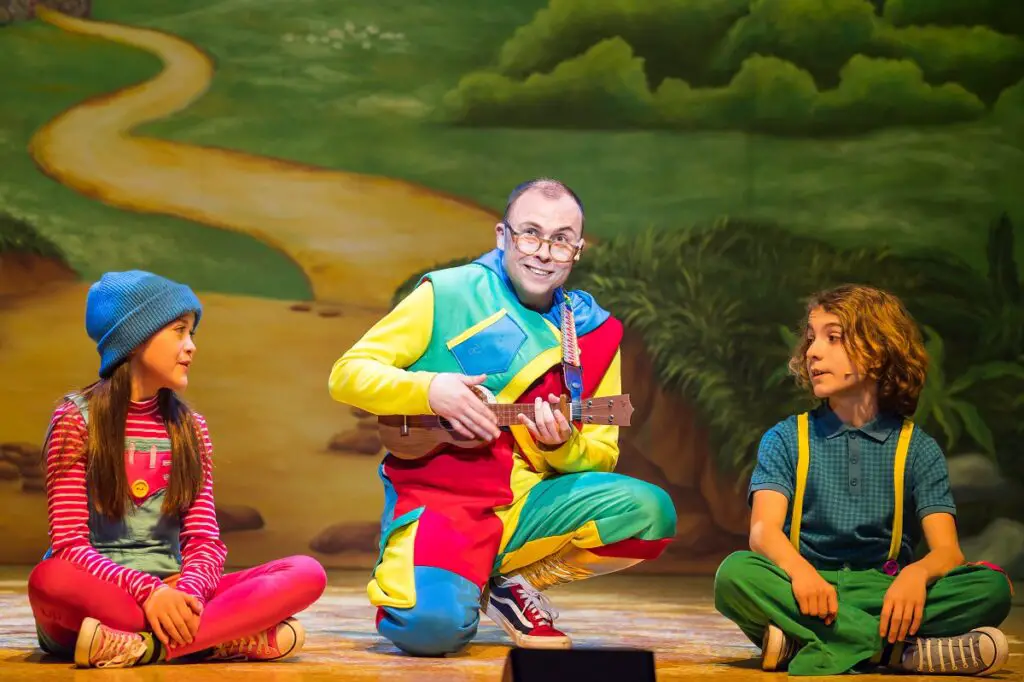 Review of Jack and the Beanstalk
I remember reading a book about Jack and the Beanstalk when I was a kid and watching this panto was like seeing that book come to life. Of course, the show makes the story its own and adds some slapstick comedy, audience participation, songs, dancing, ad-libbing from the cast, a Pantomime Dame and a baddie that you can 'boo' and 'hiss.'
In Jack & the Beanstalk, the colourful sets transported you to a fantasy medieval Norwich and later to a castle in the sky. Anyone who's familiar with the Norwich skyline will recognise a number of buildings in the clouds – and you won't be surprised which castle that's based on!
The way they incorporated video into the show was flawless and brought the story to life. The pyrotechnics used to introduce some of the characters definitely got my attention right from the start.
The smooth set transitions kept the show flowing. They used a bit of fog to intensify the drama when the beanstalk started to grow. You have to see this happen for yourself, it was quite something.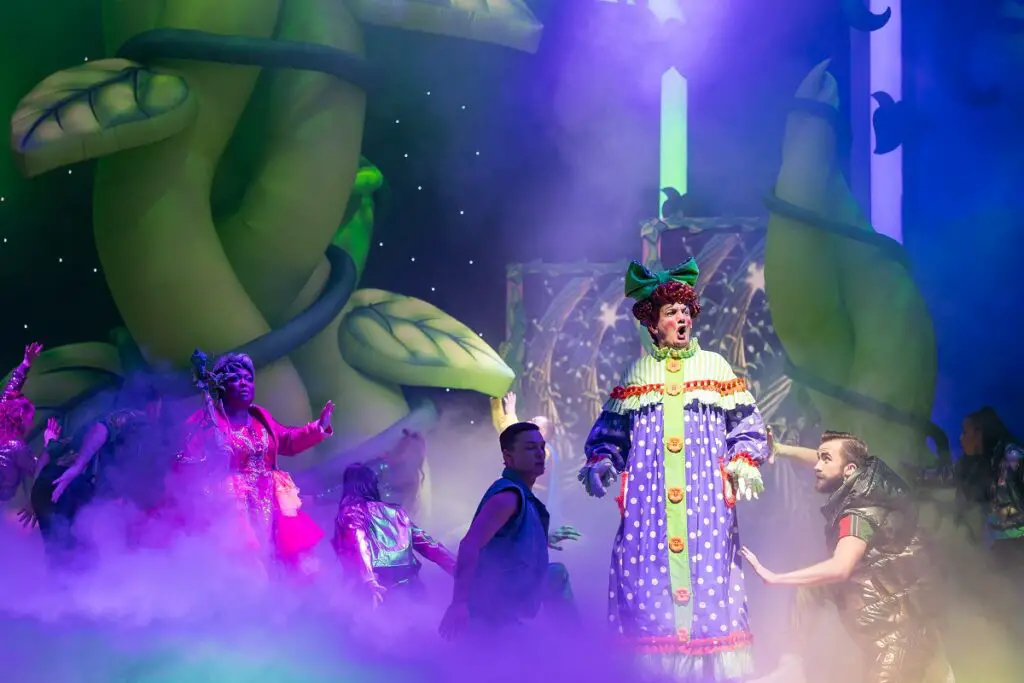 The show includes a lot of upbeat music that you will recognise. Listen closely to the words and you will be laughing as well as dancing along. We especially enjoyed their take on Queen's Bohemian Rhapsody.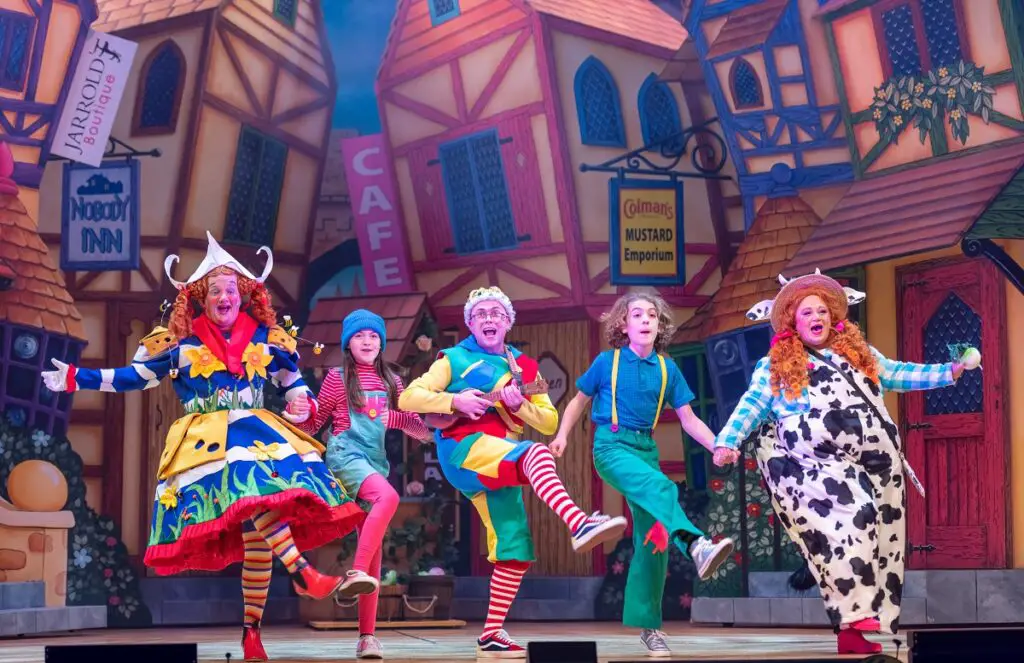 The cast had several big dance numbers that were perfectly choreographed and executed to the music. The brightly coloured costumes made them all visually mesmerizing to watch. My favourite one was the tap dancing in the dairy. Not only did the ensemble tap dance but Pat the Cow did too!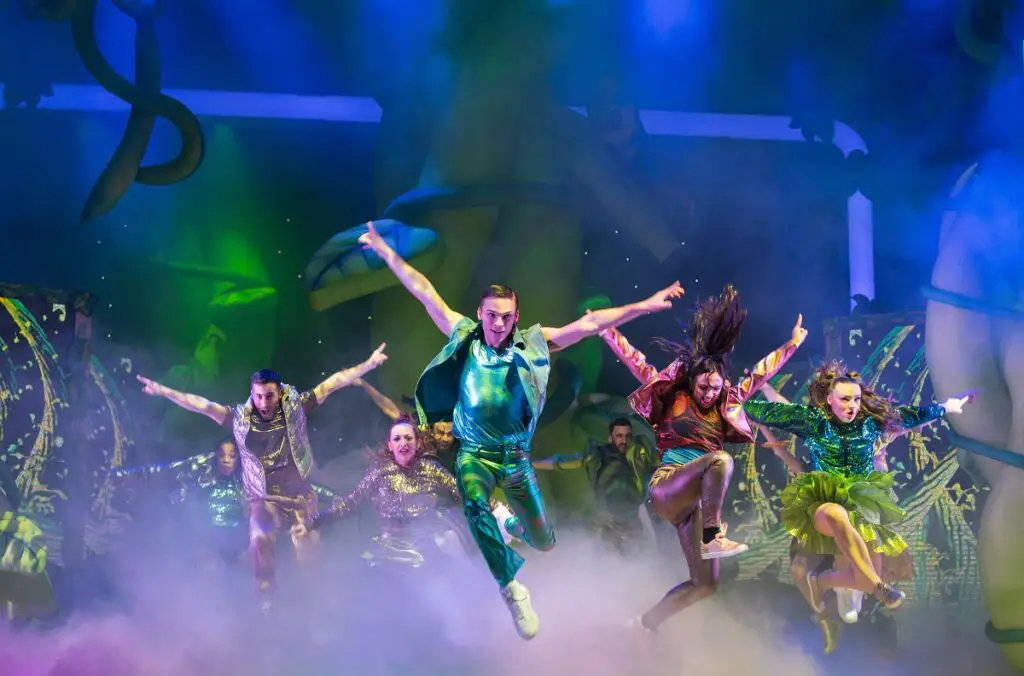 I don't think I can say enough good things about the actors – they were all excellent and worked together well. The laughs kept on coming and never felt forced.
Pat the Cow stole every scene she was in with her infectious energy and adorable costumes, while Fairy Fullobeans wowed us with her powerful voice. It's always special to see stars from TV and film on stage right in front of you.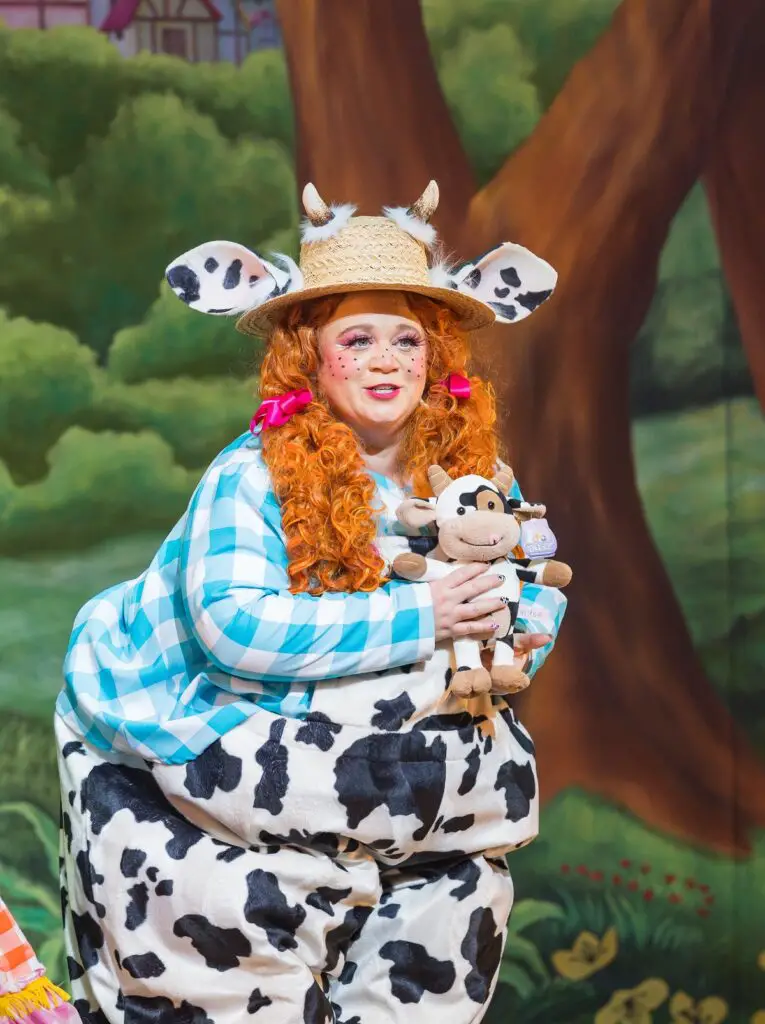 You can't help but love Joe Tracini as Jack. He plays the naive character in a humorous yet believable way and has everyone rooting for him.
I'm not sure there is a better Pantomine Dame than Richard Gauntlett anywhere. He knows how to get the audience involved and laughing, plus he has the best (most outrageous) costumes. His love for the Norwich panto shows through his performance.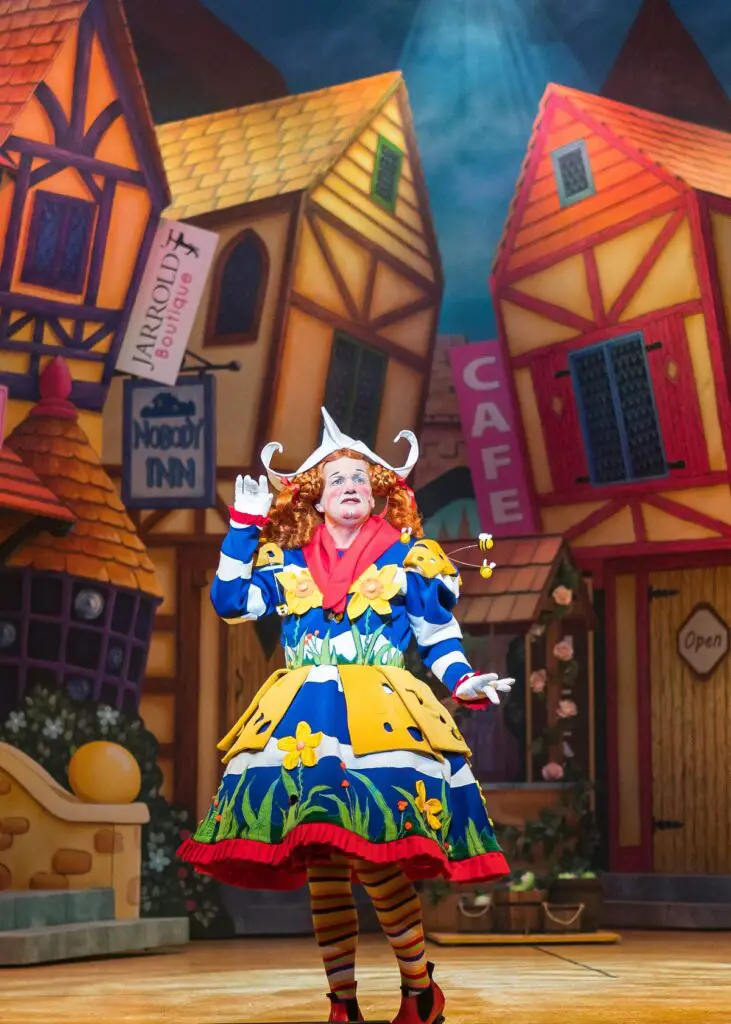 Yes there are some "cheesy" jokes and local humour, but you will laugh, trust me. While kids will enjoy most of the jokes, there are a few just for the adults. Even some very timely ones.
The show is full of fun and laughter, but it also has many important life lessons built in that are good for both kids and adults to hear. Fairy Fullobeans reminds us to take things one step at a time and Jill tells us about the importance of having our own voice. Jack shows us how to be brave and face our fears.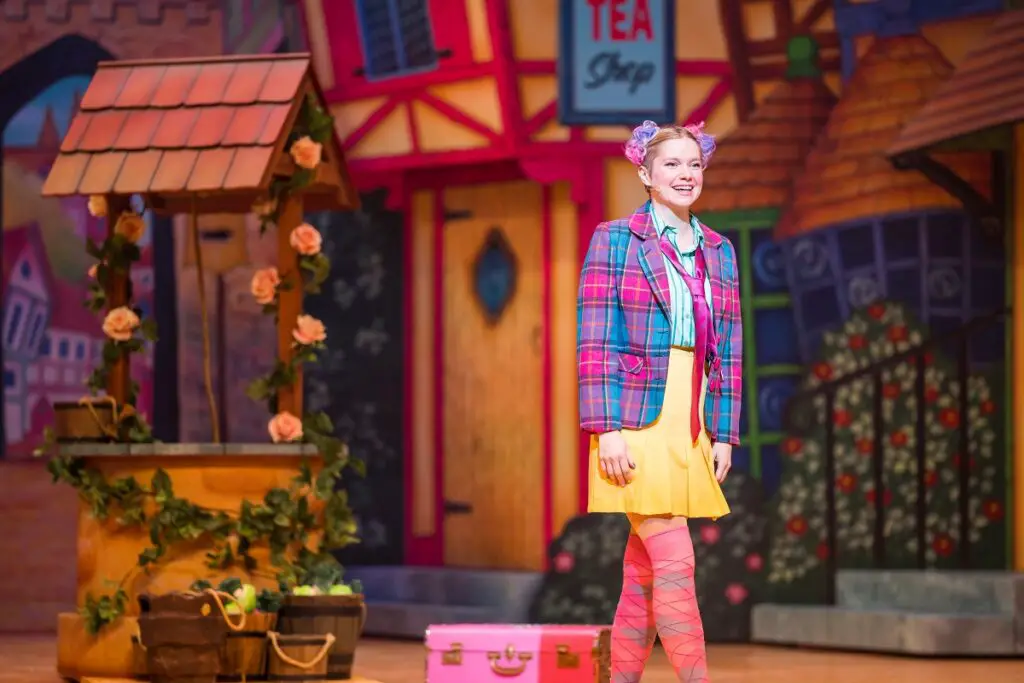 Audience participation is key to a successful panto and there was good repartee between cast and audience throughout the show. I was impressed with how many people were doing the movements and singing along to the last song.
You don't want to miss Jack and the Beanstalk at Norwich Theatre Royal this year. It's the uplifting feel good experience we all need right now.
Pantos are part of the fabric of the Christmas season up and down the country. It is wonderful that we can count on our local theatre to deliver a panto that guarantees laughs and a fun family-friendly time.
The Theatre Royal has already announced that their panto for 2023 will be Sleeping Beauty. There are early bird tickets that are 15% off available here now.
RELATED: Festive Things to Do in Norwich During Christmas
*Be sure to sign up for our email list here to keep up to date with what's happening in Norfolk.
Jack and the Beanstalk FAQs
When can you see Jack & the Beanstalk?
The panto opens at Norwich Theatre Royal Saturday 10 December 2022 and runs until Saturday 7 January 2023.
How much are tickets for Jack & the Beanstalk?
Tickets range from £10 – £32.50. You can buy them here.
How long is a performance of Jack & the Beanstalk?
The show lasts approximately 2 hours 30 minutes (including the 20-minute interval).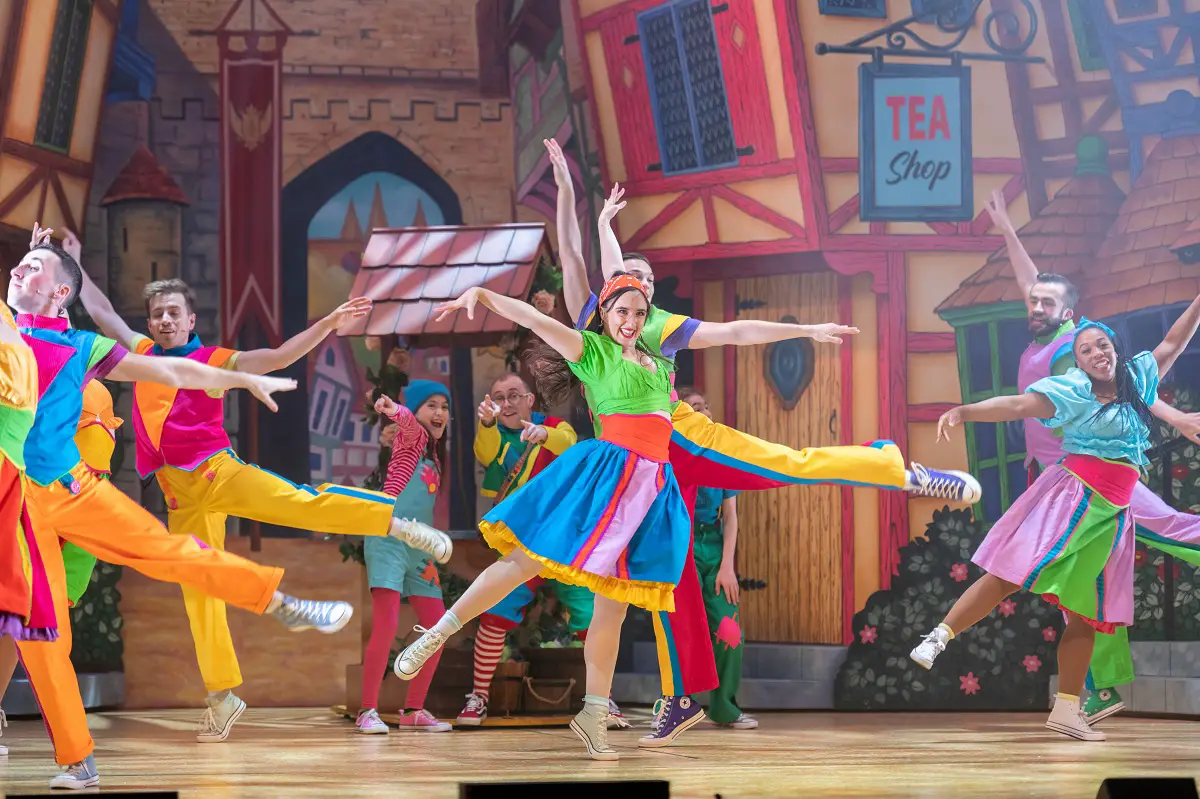 Is food and drink available at Norwich Theatre Royal?
You can have a pre-show meal in the Prelude Restaurant and with every 2 or 3 course adult meal, a child under 12 can enjoy a free main course and dessert!
Before the show and during the interval, snacks and drinks can be purchased at Cafe Royal or the Circle or Stalls Bar.
How do you get to Norwich Theatre Royal?
Norwich Theatre Royal is easy to get to as it is located on Theatre Street (next to the Assembly House) in the Norwich city centre. It's about a 7 minute walk from the Norwich Bus Station or a 20 minute walk from the Norwich Train Station.
Where should you park for Norwich Theatre Royal?
You could use any car park in Norwich city centre, but The Forum and Chantry car parks are the closest ones to Norwich Theatre Royal. Alternatively, you could use the Park & Ride for matinee performances as it's a short walk from the Norwich Bus Station.