Calling all fellow 'Life of Pi' enthusiasts – and yes, I'm raising my hand here too! If you've ever wondered what it would be like to experience this literary gem in a whole new way, you're in for a treat. The play is coming to Norwich Theatre Royal as part of its first-ever UK and Ireland Tour.
In this review, I'll be your guide, sharing all the incredible moments from this stage adaptation and why you need to see it before it leaves Norwich. Don't worry there aren't any spoilers.
*We were invited to the press night to see the show so that we could share our experience with our readers. All photos in this post were provided by Norwich Theatre.
Be sure to sign up for our email newsletter here so that we can let you know about other shows like this and more happening in Norfolk.
Note: This post contains affiliate links.  As an Amazon Associate, we earn from qualifying purchases. Please see disclosure for more information.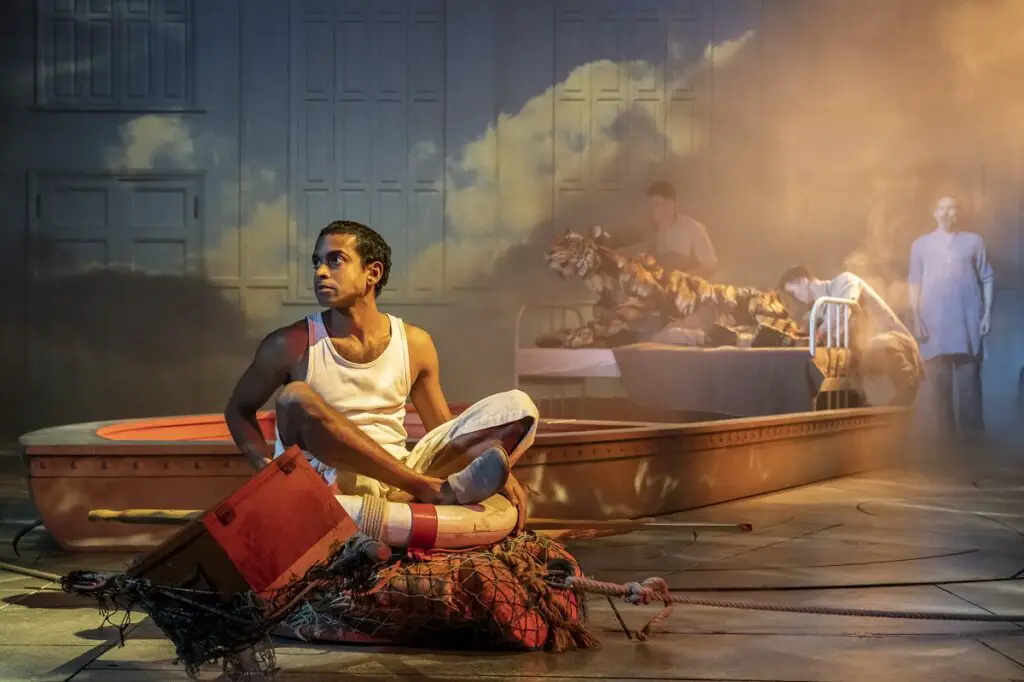 About Life of Pi
"Life of Pi" is a novel, written by Yann Martel and published in 2001, that takes you on a wild journey with a young Indian boy named Pi, who survives a shipwreck and ends up stuck on a lifeboat in the vast Pacific Ocean with a Bengal tiger called Richard Parker. It's a gripping story of survival, mixing spirituality and storytelling as Pi tackles various challenges. Themes of faith, resilience, and the strength of the human spirit shine through.
In 2012, this incredible tale made its way to the big screen under the direction of Ang Lee. Using cutting-edge 3D technology, the film transports you into Pi's emotionally charged adventure. "Life of Pi" earned widespread acclaim, especially for its stunning visual effects, and scooped up several Academy Awards, including Best Director.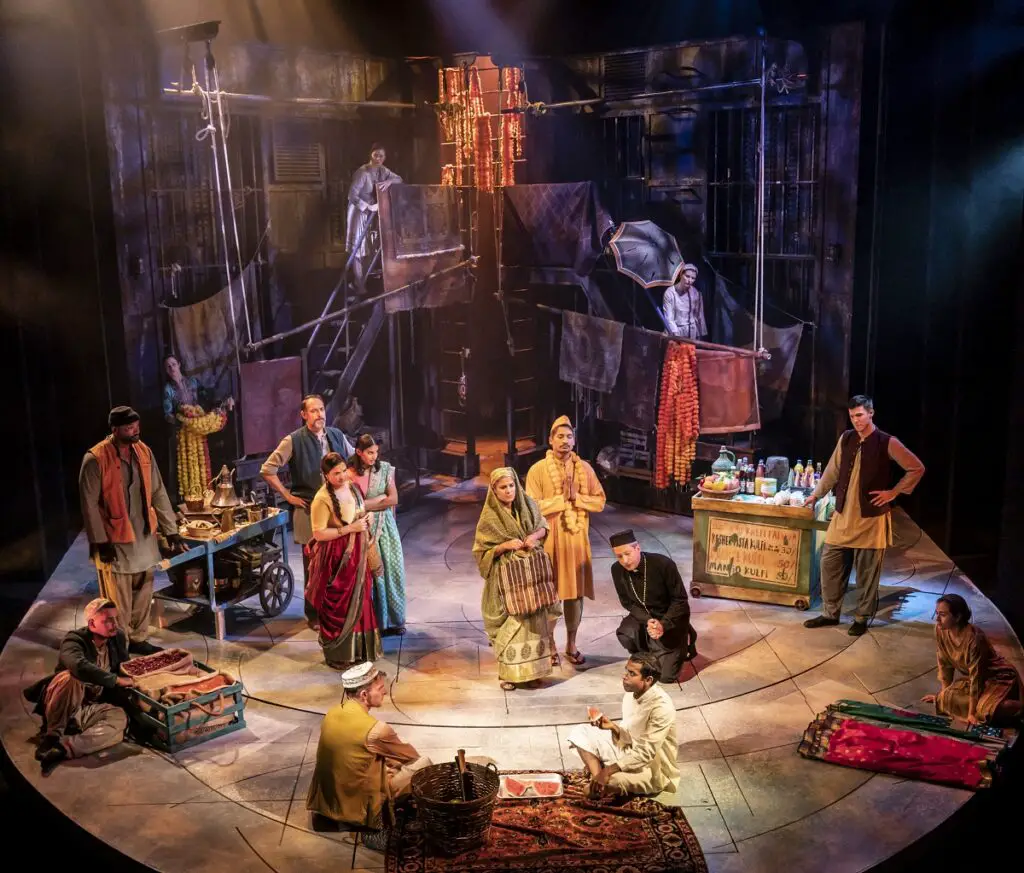 More recently, "Life of Pi" found its way to the stage with Lolita Chakrabarti's adaptation. The show premiered at London's Wyndham's Theatre in 2019, receiving both critical and commercial success. It wowed audiences and was nominated for nine Olivier Awards, ultimately winning four, including Best Actor in a Musical for Hiran Abeysekera's stellar portrayal of Pi Patel.
Now in 2023, as part of its first UK and Ireland Tour, "Life of Pi" visits Norwich Theatre Royal.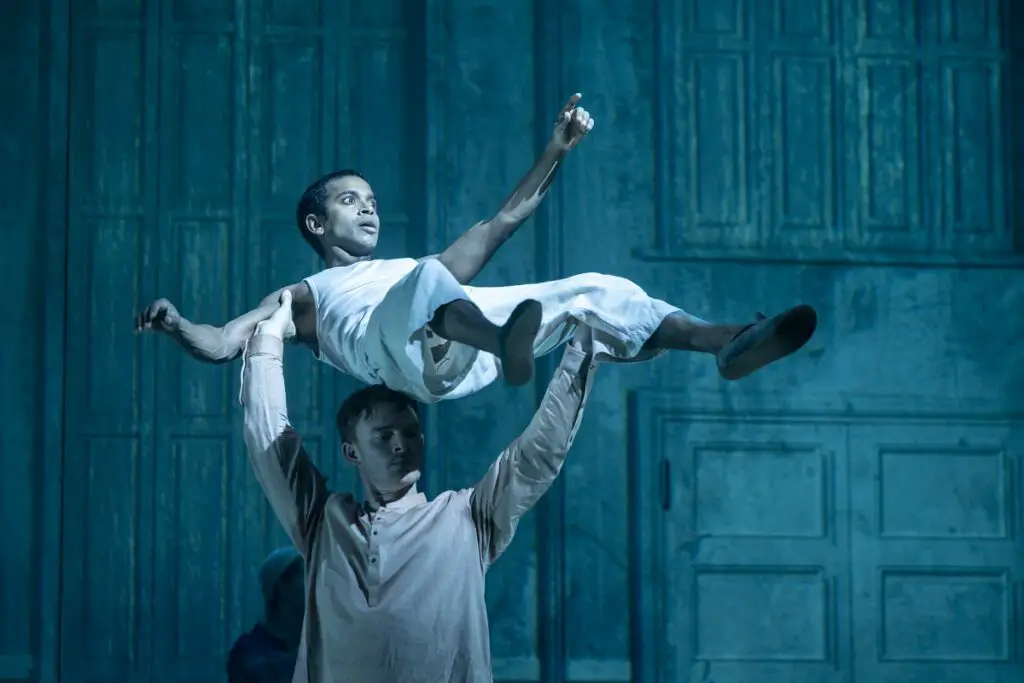 Review of "Life of Pi" at Norwich Theatre Royal
If you're on the lookout for a mesmerising theatrical ride, "Life of Pi" at Norwich Theatre Royal is the ticket. This production takes Pi's gripping story and brings it to life in a way that's simply extraordinary.
I adored the book for its exceptional writing which made a crazy fictional story almost believable. As I geared up to see the show, I couldn't help but wonder how they'd bring such a tale to life on stage. Well, not only did they pull it off, but they did so in a manner that was utterly captivating, thoroughly entertaining, and infused with a touch of pure magic.
What sets this show apart is the puppetry. It's mind-blowing how realistic these puppets are; you'll forget there are skilled puppeteers behind them. While I loved the puppetry in "Animal Farm," what they've done here is on a whole new level.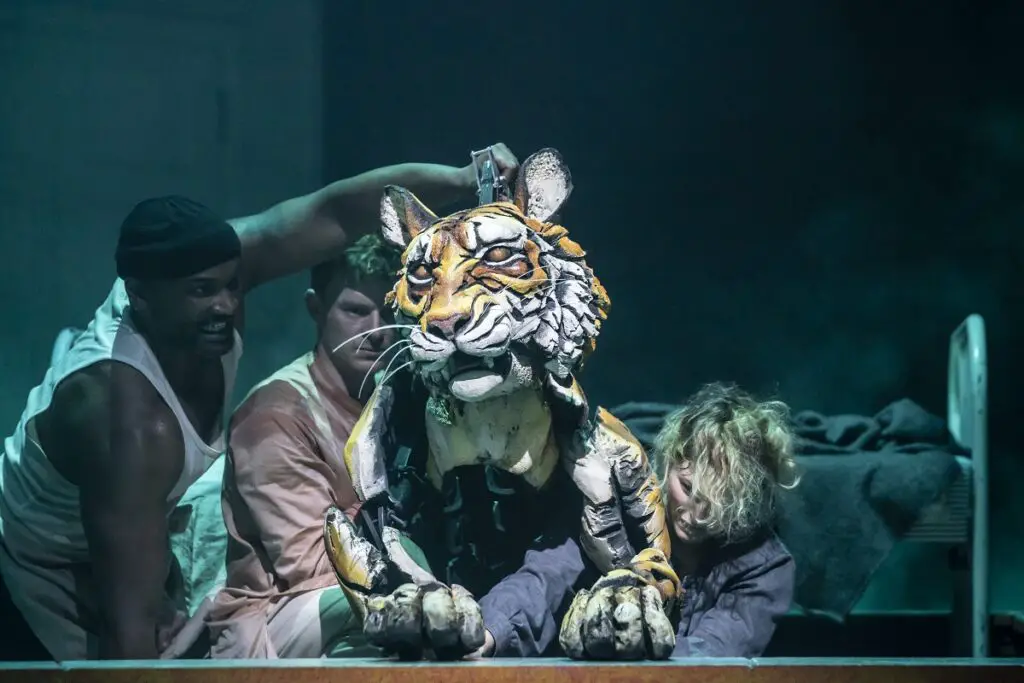 The combination of these lifelike puppets and some clever lighting tricks creates moments that are eerily authentic. I even had to look away during that intense scene with the hyena and the zebra – and I knew it wasn't real!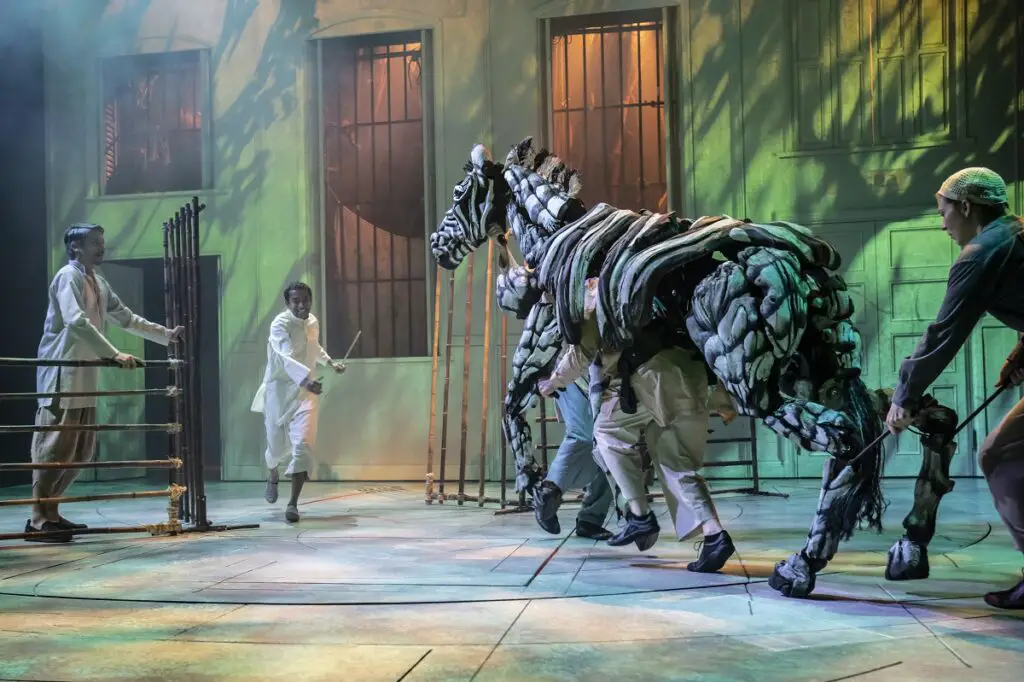 The sets are a highlight too, effortlessly shifting between the hospital room, the lifeboat, and Pi's life in India. You'll feel like you are right there on the lifeboat, almost feeling the waves beneath you.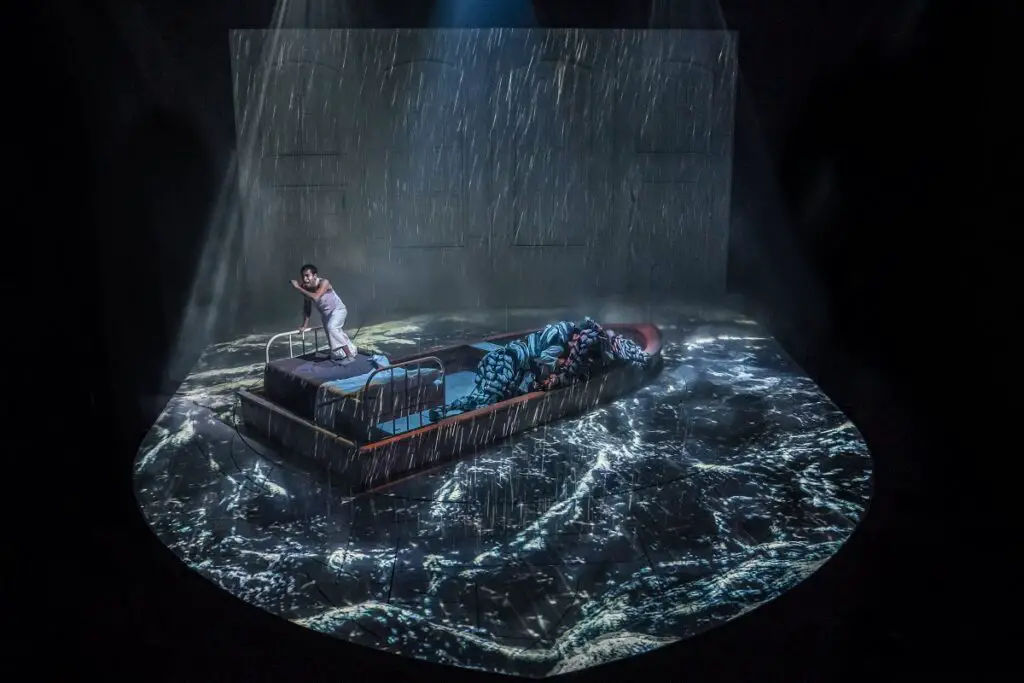 While it's not a musical, the choreography is brilliant. The cast moves together seamlessly to convey the chaos of a storm at sea and the tension in those gripping animal showdowns.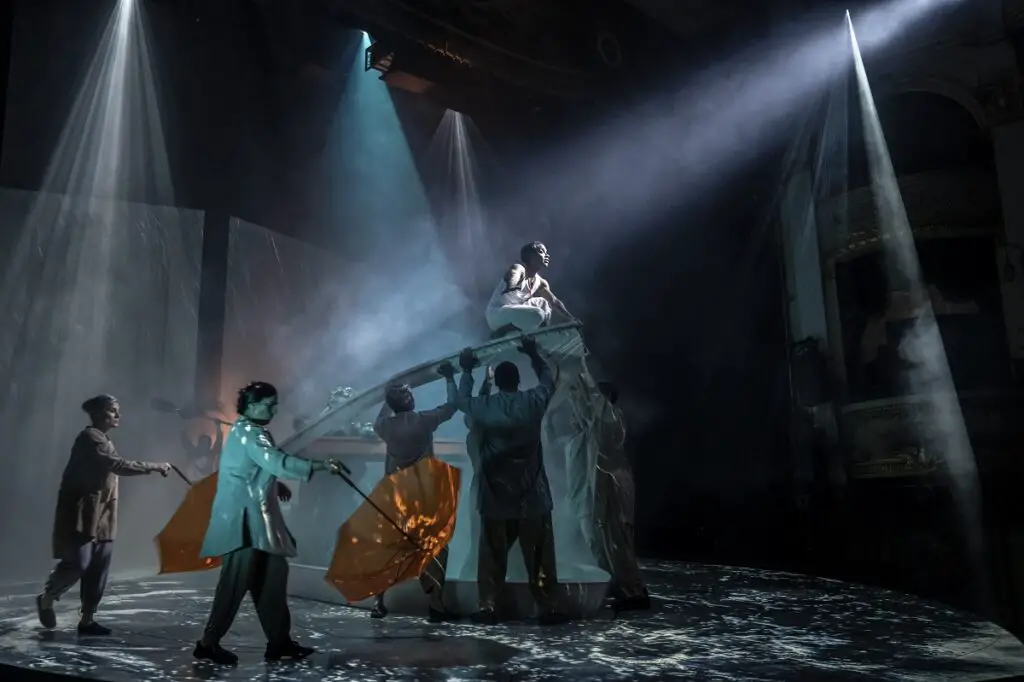 During the performance I attended, there was a momentary interruption caused by unforeseen circumstances. However, it speaks volumes about the cast's professionalism that they handled the issue discreetly and swiftly, allowing the show to seamlessly continue without impacting the audience's overall enjoyment.
Speaking of the cast, they're all top-notch. Divesh Subaskaran, in his professional debut as Pi, is a standout. The chemistry between the cast and the puppets is undeniable, and that standing ovation at the end was well-deserved.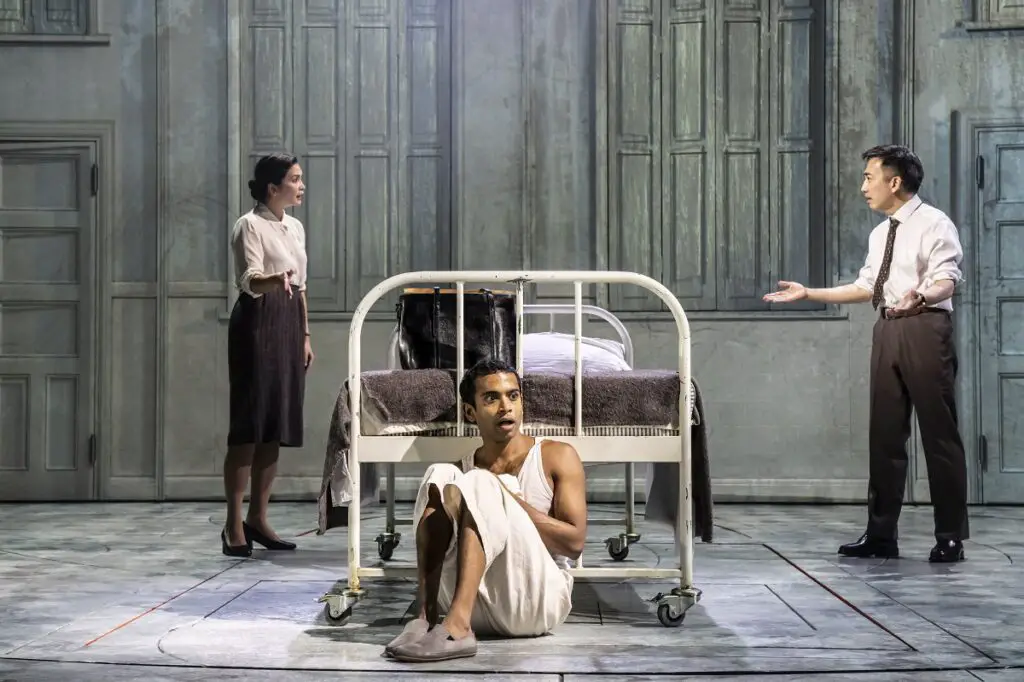 Worried if the show stays true to the novel? Don't be. While it adds its own unique flavour, Pi's character and the magic of the story shine through. You'll be on the edge of your seat, utterly captivated by the unfolding drama.
Also, no need to stress if you haven't read the book. The story is easy to follow even if you don't have any background.
"Life of Pi" isn't just a play; it's a fantastic and unforgettable journey that you absolutely shouldn't miss. So, grab your tickets here and get ready to dive headfirst into Pi's incredible world.
"Life of Pi" FAQs
When can you see Life of Pi at the Norwich Theatre Royal?
There will be performances 25 – 30 September 2023.
How much are tickets for Life of Pi?
Tickets range from £10 to £49. Check availability here.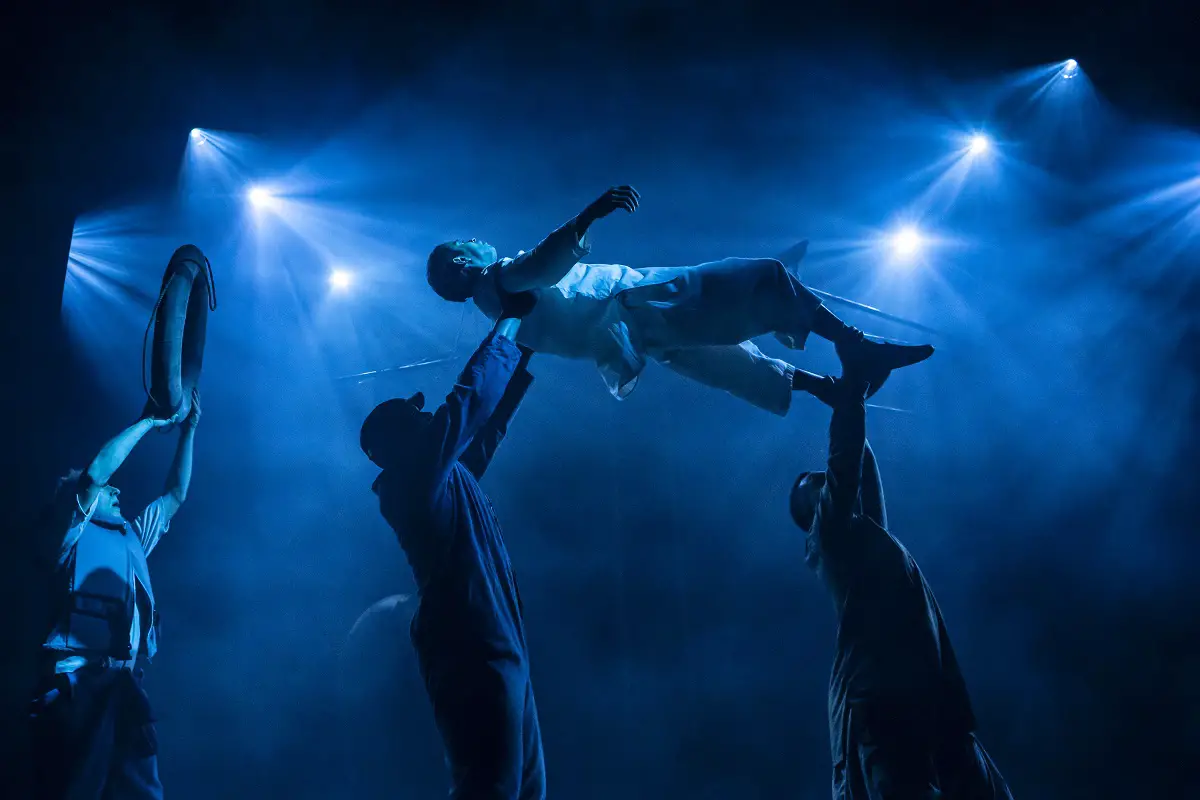 Will you enjoy the Life of Pi play if you haven't read the Life of Pi book?
Absolutely! You can certainly enjoy the "Life of Pi" play without having read the book. The stage adaptation brings its own unique visual and theatrical elements to the story, making it a captivating experience for both those familiar with the book and those encountering Pi's journey for the first time. The play stands on its own as a compelling piece of theatre, offering an opportunity to appreciate the story in a different and immersive way.
Is food and drink available at Norwich Theatre Royal?
You can have a pre-show meal in the Prelude Restaurant. Before the show and during the interval, snacks and drinks can be purchased at Cafe Royal or the Circle or Stalls Bar. We recommend ordering your interval drinks at the bar before the show starts.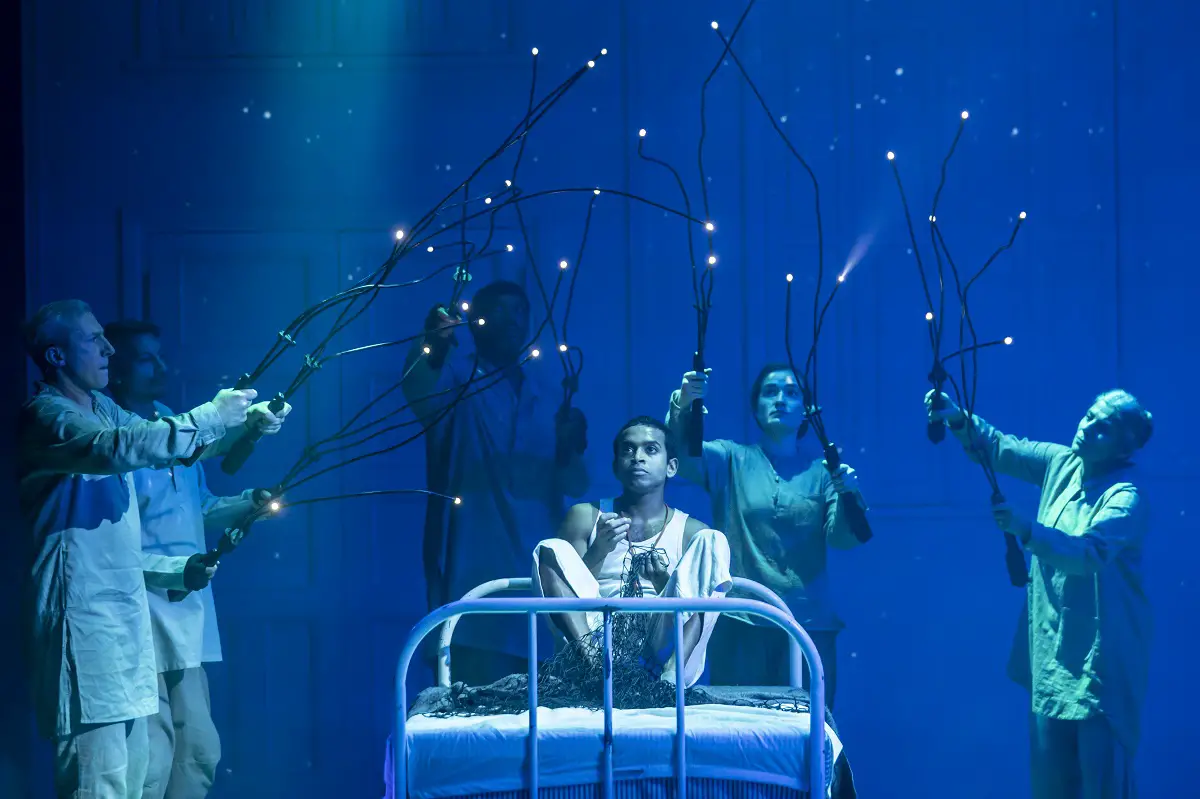 Is Life of Pi suitable for kids?
While 'Life of Pi' incorporates stunning puppetry, I'd advise against bringing young children to the show. The production can be intense, with moments that may be a bit frightening and graphic, which might not sit well with them. If you need more family-friendly ideas, check out our list of things to do in Norwich with kids.
How long is a performance of Life of Pi?
The show runs approximately 2 hours and 20 minutes including the interval.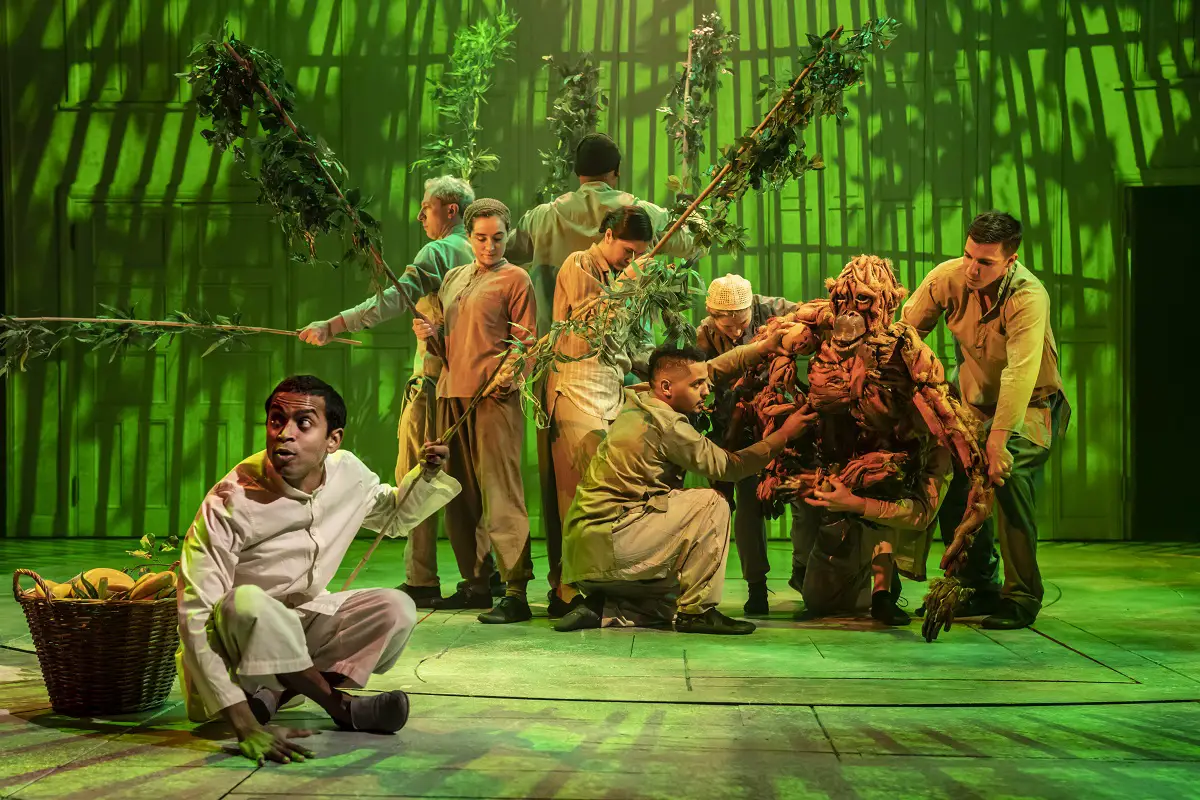 How do you get to Norwich Theatre Royal?
Norwich Theatre Royal is easy to get to as it is located on Theatre Street (next to the Assembly House) in the Norwich city centre. It's about a 7 minute walk from the Norwich Bus Station or a 20 minute walk from the Norwich Train Station.
Where should you park for Norwich Theatre Royal?
You could use any car park in Norwich city centre, but The Forum and Chantry car parks are the closest ones to Norwich Theatre Royal. Alternatively, you could use the Park and Ride as it's a short walk from the Norwich Bus Station.

Disclosure: This post contains affiliate links. This means we will receive a small commission for some purchases made using links in our blog with no additional cost to you.  Please be assured we would not promote any product unless we believe that our readers will also benefit.  The commission does not influence the editorial content of this site.