Want to stay within walking distance of Norwich city centre? You will be able to visit many of the top attractions, restaurants, and pubs without driving or taking a bus or train.
There are actually several quality hotels that are conveniently located in Norwich.  The best news is that there are both luxury and affordable options.
Let me share more about our recommended Norwich city centre hotels.
Be sure to sign up for our email newsletter here to find out about what's happening around Norfolk.
Note: This post contains affiliate links.  As an Amazon Associate, we earn from qualifying purchases. Please see disclosure for more information.
About Norwich
Norwich is the county town of Norfolk. During medieval times, it was England's second city behind London thanks to its thriving wool industry. While it's become a modern city, Norwich is the most complete medieval city in the UK so there is still history at every turn.
It's a lovely place for a holiday as the city itself has many interesting attractions like Norwich Cathedral, Norwich Castle, and the Sainsbury Centre. The arts, music and cultural scene is flourishing and you can find superb independent as well as High Street shopping, a dynamic restaurant industry, and vibrant nightlife. You are also not far from the beautiful Norfolk Coast or the Norfolk Broads.
Read more about the best things to do when you visit Norwich.
When is the Best Time to Visit Norwich?
Norwich is a lovely city to visit any time of the year as there is almost always something going on. The most popular time to visit is during the summer months and hotel prices reflect that. The Christmas season in Norwich is another sought-after time with all the festive events.
Pros of Staying in the City Centre
When you stay in Norwich city centre, you get easy access to all that the city offers. You can walk to many attractions, restaurants, and bars, so you won't need to worry about public transport or having a car. Not only does that give you more time to enjoy Norwich, but you won't have to spend money on transportation – walking is free.
Norwich is the only city in Norfolk, so it's a good choice for your base. It has more options when it comes to restaurants, shopping, and bars than other areas. You could also easily do a day trip to other places around the county.
Cons of Staying in the City Centre
While there are several places you can travel to from Norwich on the train or bus, if you do want to explore more of the county it will be easier if you have a car. Parking in the city centre can be an issue but there are some hotels that have free parking.
You might be worried about the prices if you choose a hotel located in the centre of Norwich, but there are hotels at various price points.
Best Hotels in Norwich City Centre
Now that you have decided you want to stay in Norwich city centre, let me share the options. It's not a long list because I have been very selective and only included the top hotels based on recent reviews.
Some technically may be a little bit outside the city centre but still walking distance to the area. The hotels are grouped by price range but remember prices will vary depending on the season and events taking place.
Best Luxury Hotels in Norwich City Centre
Norwich has some high-end hotels that are truly luxurious. These hotels can be quite expensive, especially when there are festivals in Norwich. You will want to book early as they do sell out.
TIP: If you want to treat yourself to fine dining during your posh stay in Norwich, book yourself in at Benedicts or Bishops.
Assembly House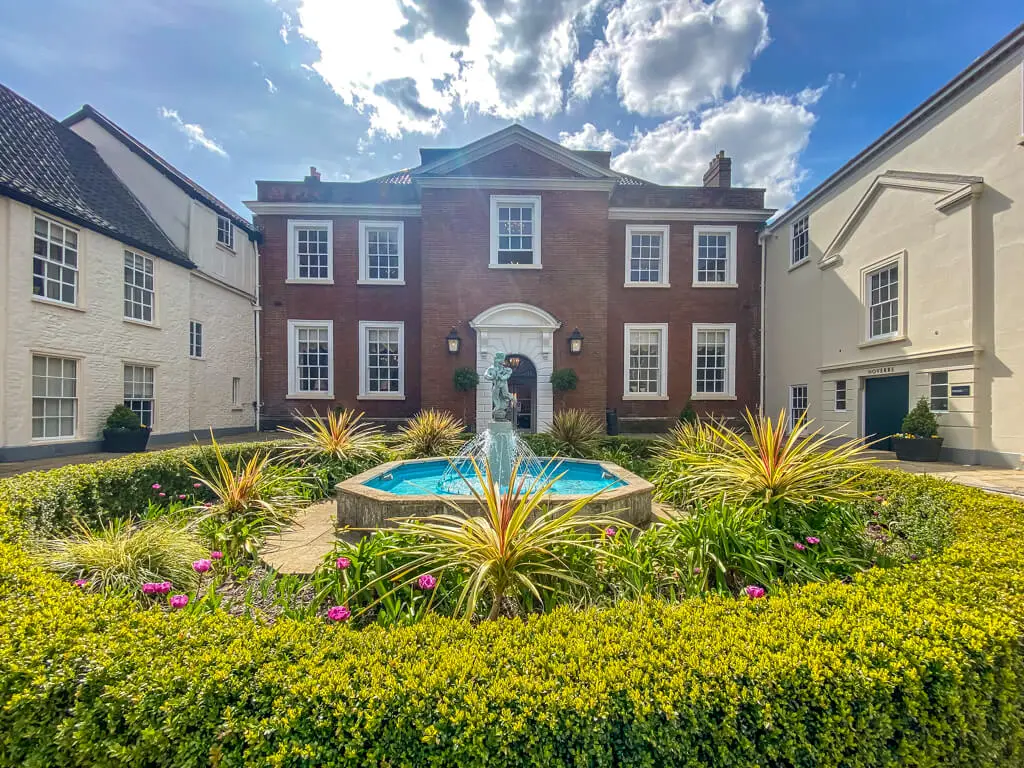 You can stay at the historic Grade I listed Assembly House located in the heart of Norwich. They have 15 spacious and stylish rooms, six with their own secret gardens, six with their own lounges, a bridal suite with its own garden and top-floor suites with breakfast included in the room rate.
Complimentary parking in the car park located on Chantry Road is included for overnight guests.
Read Tripadvisor reviews here.
Check price and availability for the Assembly House here.
*Be sure to try one of their famous afternoon teas or their unique beforenoon tea while you are at the Assembly House.
Maids Head Hotel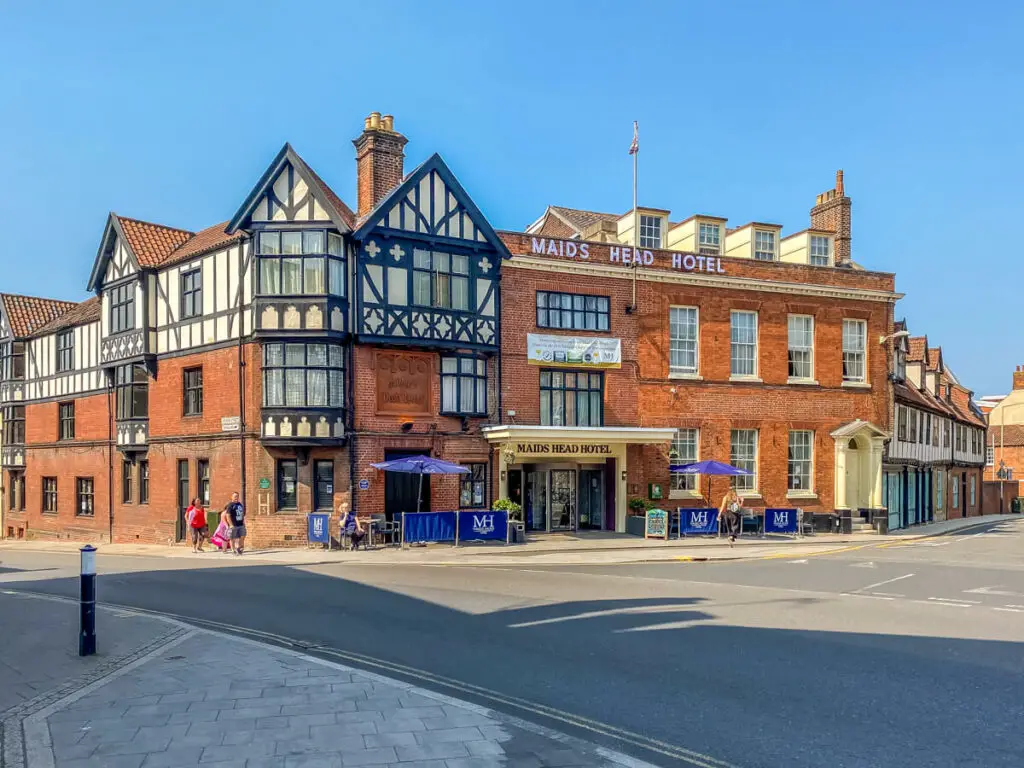 Dating back more than 800 years, the Maid's Head Hotel claims to be the oldest hotel in the UK. It's a Grade II listed building where it is believed Queen Elizabeth I attended a banquet. The hotel is also thought to be home to two harmless ghosts.
The rooms all have a flat screen TV and free wifi. The suites and some of the period rooms feature luxurious roll top bathtubs.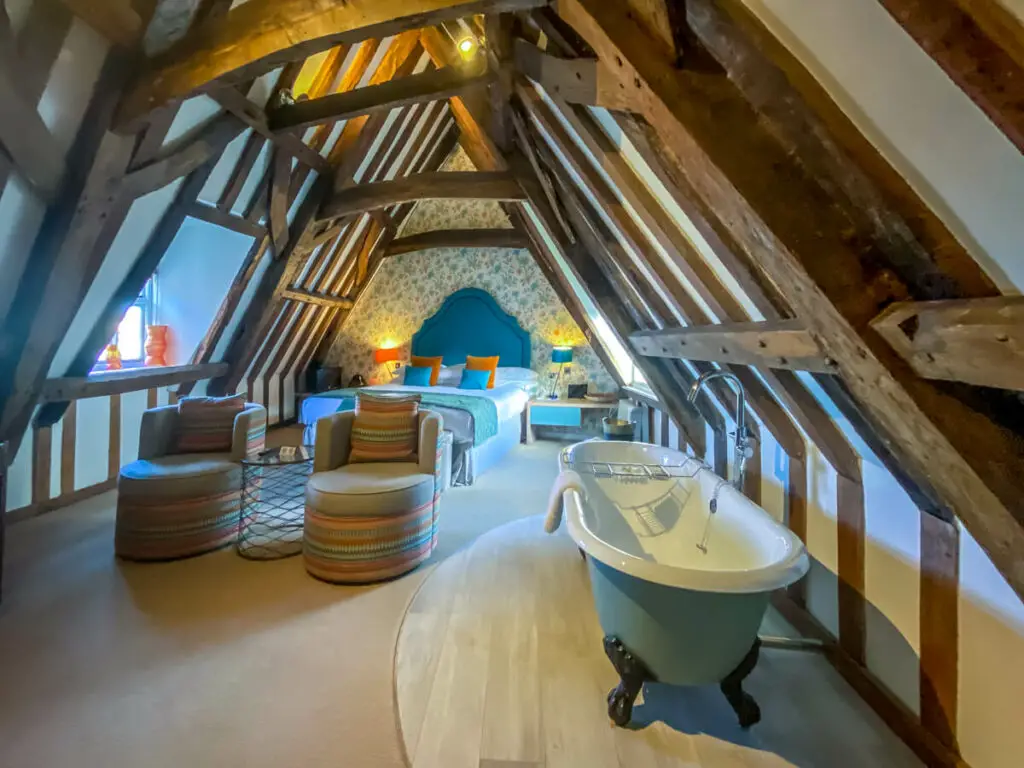 WinePress, a AA Rosette restaurant at the property, serves simply prepared food in stylish surroundings. You can also have afternoon tea at the Maids Head's restaurant or enjoy it in an armchair in their lounge or in their Courtyard. Additionally, they offer 40 wines by the glass, along with real ales and quality beers.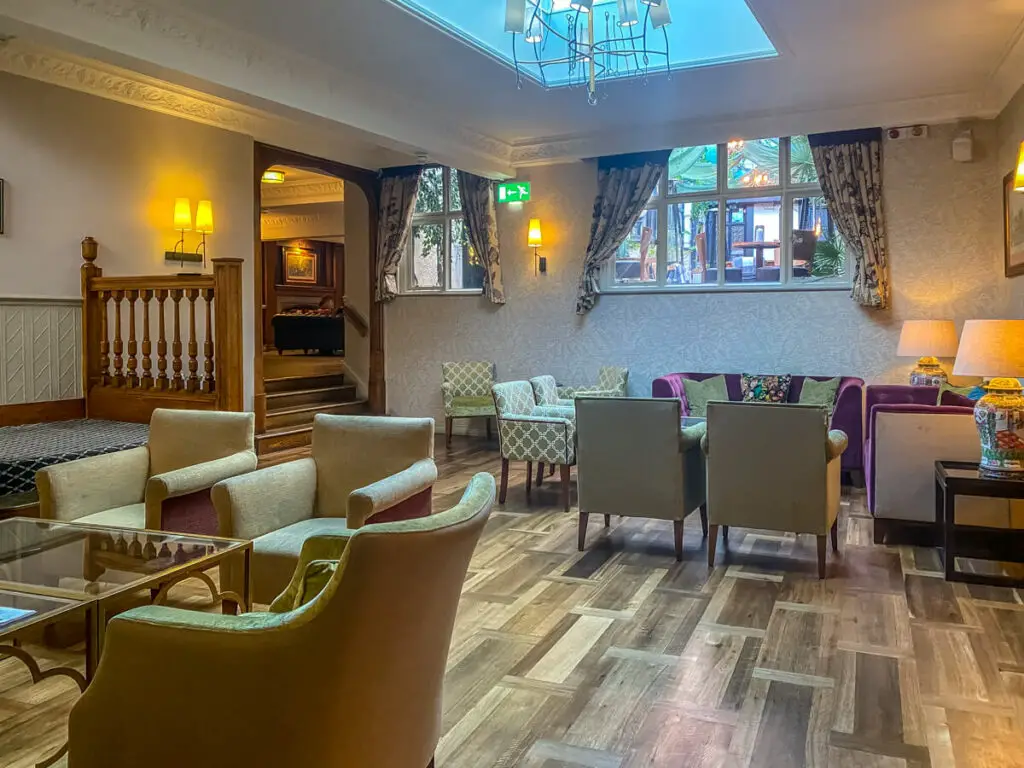 The hotel has an onsite beauty salon, Best Beauty. Guests of the hotel can also book a complimentary ride around Norwich in their vintage Bentley.
Located in Tombland right by Norwich Cathedral, it's a convenient base to explore Norwich. They offer free parking for their guests.
Read Tripadvisor reviews here.
Check price and availability here.
Best Mid-Range Hotels in Norwich near the City Centre
If you want a hotel that is upscale but not too pricey, there are a few options we recommend just outside Norwich city centre. It's still close enough where you will be able to walk to many sights, restaurants, and bars.
Holiday Inn Norwich City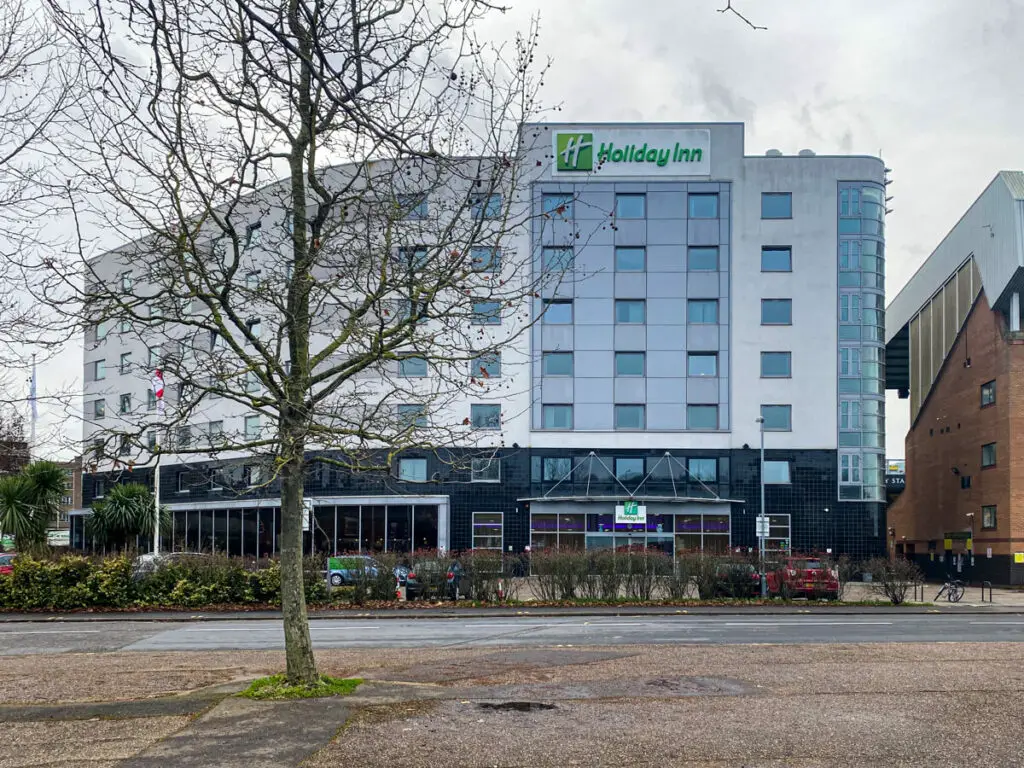 This hotel is a must for Norwich City Football Club fans as it is adjacent to Carrow Road. There are even some rooms with a view of the pitch.
It's also a great choice for families as kids can stay and eat free. The rooms are spacious with air-conditioning, an LCD TV, desk, and free Wi-Fi. The hotel also has a mini gym, a restaurant for dinner and breakfast, and a lounge bar for light meals.
It's slightly outside the urban centre, but still not a bad walk to most attractions. Alternatively, you could catch buses to the city centre from the stop a short walk from the hotel.
Parking is available at a surcharge.
Read Tripadvisor reviews here.
Check price and availability here.
The Georgian Townhouse
If you want a little hidden city oasis where you can escape the hustle and bustle of everyday life but still have easy access to the city, The Georgian Townhouse is for you. It's located just west of the city centre, close to the Roman Catholic Cathedral.
The 24 en-suite rooms at The Georgian Townhouse come with a writing desk, a safety deposit box, a TV, a mini-bar, free WiFi, and a coffee machine. Each stylish room includes a private bathroom with bath or shower, a hairdryer and free toiletries.
They also have 11 self-catering apartments directly opposite the pub. Each one is different and quite special.
Guests can enjoy all-day dining in the hotel's popular restaurant and bar. When the weather is pleasant, there is the walled garden and terrace to enjoy.
The Georgian Townhouse has free parking for guests.
Read Tripadvisor reviews here.
Check price and availability here.
George Hotel, Best Western Signature Collection
The George is a warm and friendly boutique hotel with 43 rooms located in a quiet conservation area just off Newmarket road. Since it is only a 10 to 15 minutes walk to the city centre, it's a convenient place to stay while you explore Norwich.
The individual rooms at The George each have a private bathroom, tea/coffee making facilities, desk, free WiFi, TV and radio. All the double rooms have air-conditioning too.
The hotel's award-winning restaurant, No. 10 Arlington Coffee Lounge, Bar and Bistro, serves modern European cuisine including traditional English breakfasts, light lunches, and a la carte dinners.
There is plenty of free parking available at The George too.
Read Tripadvisor reviews here.
Check price and availability here.
Best Affordable Hotels in Norwich City Centre 
If you are on a budget, there are a couple of hotels in Norwich that offer excellent value. While they may not be fancy, they have everything you need and are clean and safe.
Revado Hotel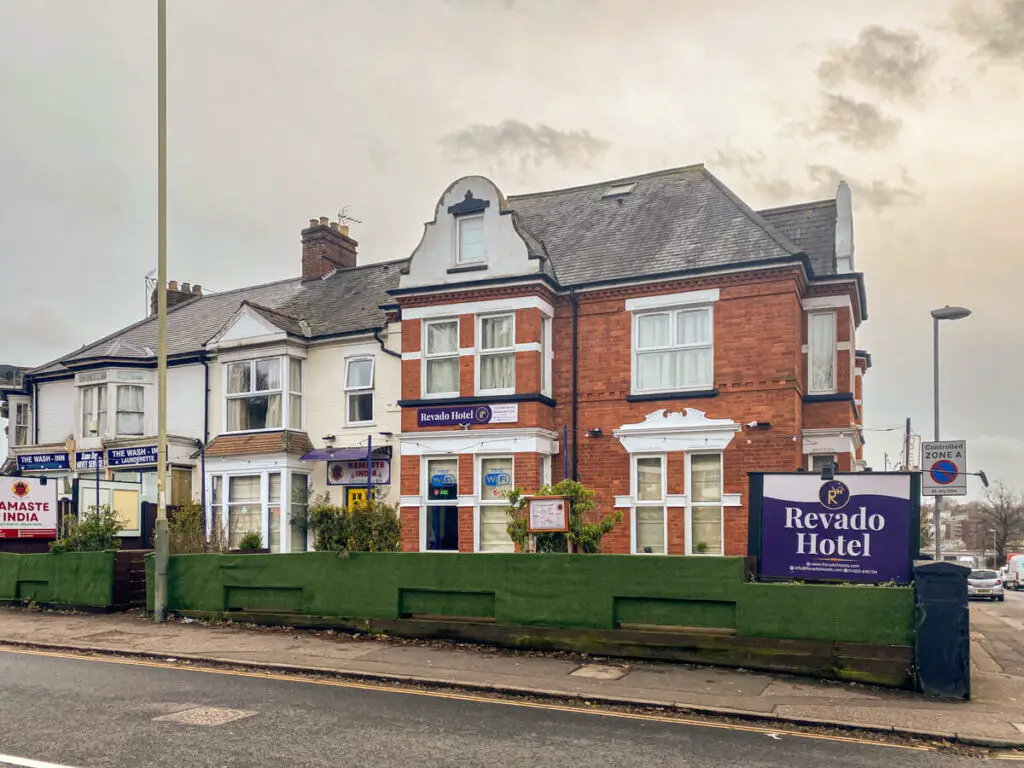 Relatively new to the Norwich hotel scene, Revado Hotel is a modern 3-star hotel a short walk from the Norwich Train Station. It offers spacious rooms with unlimited Wifi and an onsite restaurant where you can enjoy the best English, Indian, and a fusion of these cuisines along with drinks.
The hotel gets its name because the word Revado in Gujarati (an Indian language) means to enchant someone with a pleasant stay. It's a fitting choice as the hotel is known for its excellent customer service.
Revado does have a small car park, but your room booking does not guarantee a parking space. If the car park is full, they will give you directions to the nearest alternative site.
Read Tripadvisor reviews here.
Check price and availability here.
Premier Inn Norwich City Centre (Duke Street)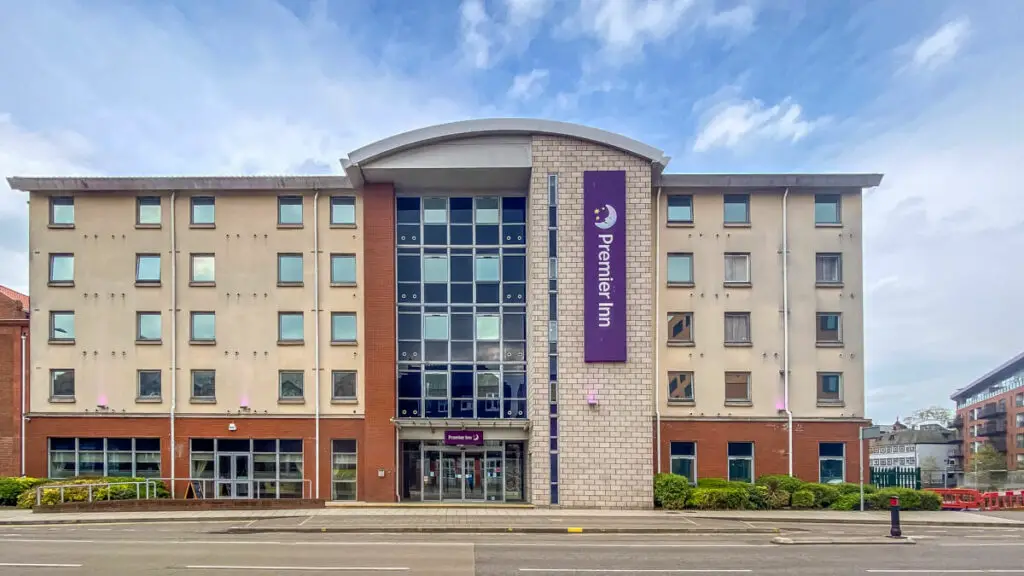 The Premier Inn on Duke Street is an affordable hotel that has pretty much everything you need in a convenient location. You get a super-comfy bed, a power shower and free Wi-Fi.
They have family rooms that include a double or kingsize bed along with a sofa bed and pull-out bed depending on the number of guests staying in the room. There is also an onsite restaurant.
There is no parking available on site except for two disabled parking bays at the side of the hotel.  If you need parking, you can pay to use the St Andrews Multi-Storey Car Park next to the hotel.
Read Tripadvisor reviews here.
Check price and availability here.
Getting to Norwich
While Norwich does have a small airport, most people travel to Norwich by car, bus, or train.
You can read our full guide on how to travel from London to Norwich. If you are coming from another location, you can use google maps for driving directions, National Express for bus service, or Trainline for rail information.
Things to do in Norwich During Your Visit
We have lots of suggestions for things to do when you visit Norwich. Check out these posts:
Romantic Things to Do in Norwich
Fun Things to Do in Norwich for Adults
Things to Do in Norwich at Night
Things to Do in Norwich When it Rains
Unusual Things to Do in Norwich
Things to Do in Norwich with Kids
Book Your Norwich City Centre Hotel
You can find a good hotel at all price ranges in Norwich city centre.  Just be sure to book your hotel soon, so you get your top choice.  Which one will you choose?
Disclosure: This post contains affiliate links. This means we will receive a small commission for some purchases made using links in our blog with no additional cost to you.  Please be assured we would not promote any product unless we believe that our readers will also benefit.  The commission does not influence the editorial content of this site.