Allow me to introduce you to The Land of Might-Have-Been, a brand new musical co-produced by Norwich Theatre and the Buxton International Festival. Set in 1914 Buxton, this innovative production intertwines Ivor Novello's songs with the inspiring story of feminist and pacifist Vera Brittain and her quest for peace amidst the chaos of war.
In this review, we will share more about The Land of Might-Have-Been and what makes it special. You don't want to miss your chance to see this production before it takes off.
*We were invited to the press night to see the show so that we could share our experience with our readers. All photos in this post were provided by Norwich Theatre.
Note: This post contains affiliate links.  As an Amazon Associate, we earn from qualifying purchases. Please see disclosure for more information.
Be sure to sign up for our email newsletter here so that we can let you know about other shows like this and more happening in Norfolk.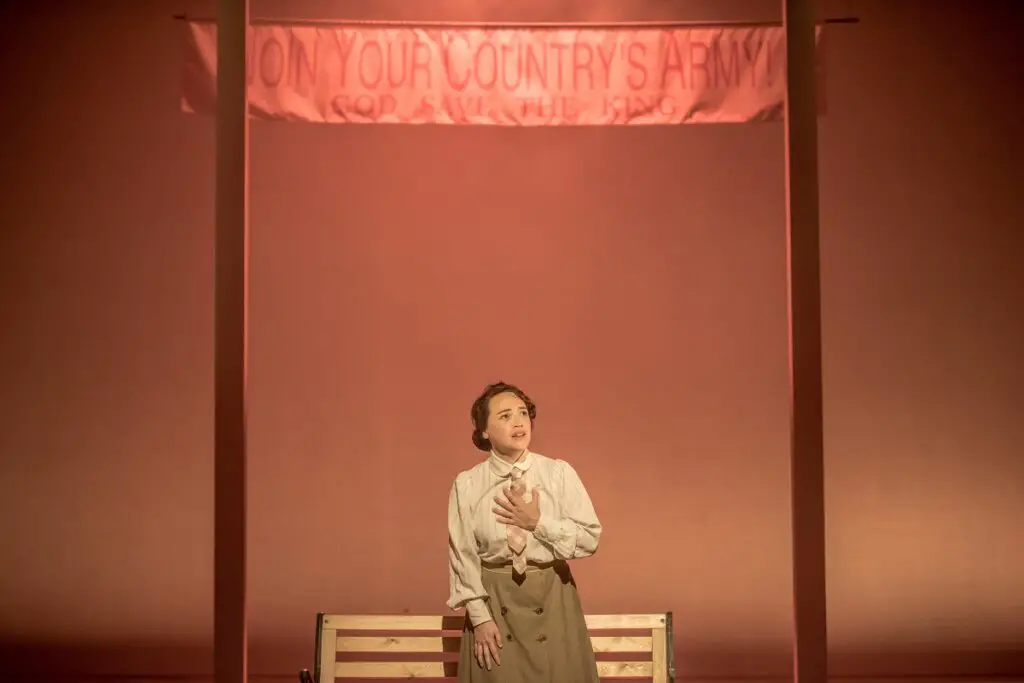 About The Land of Might-Have-Been
The Land of Might-Have-Been is an unforgettable tale of four young hearts entwined in love with war looming on the horizon. It's the true* story of Vera Brittain, the author of the powerful war memoir, "Testament of Youth," her brother, Edward, and their friends, Roland and Bobbie.
Vera is a feisty and intelligent feminist who doesn't want to follow the traditional path. She is yearning to attend Oxford University but has to navigate the world of debutante dances. How will her plans change when she encounters her perfect match, the romantic poet Roland?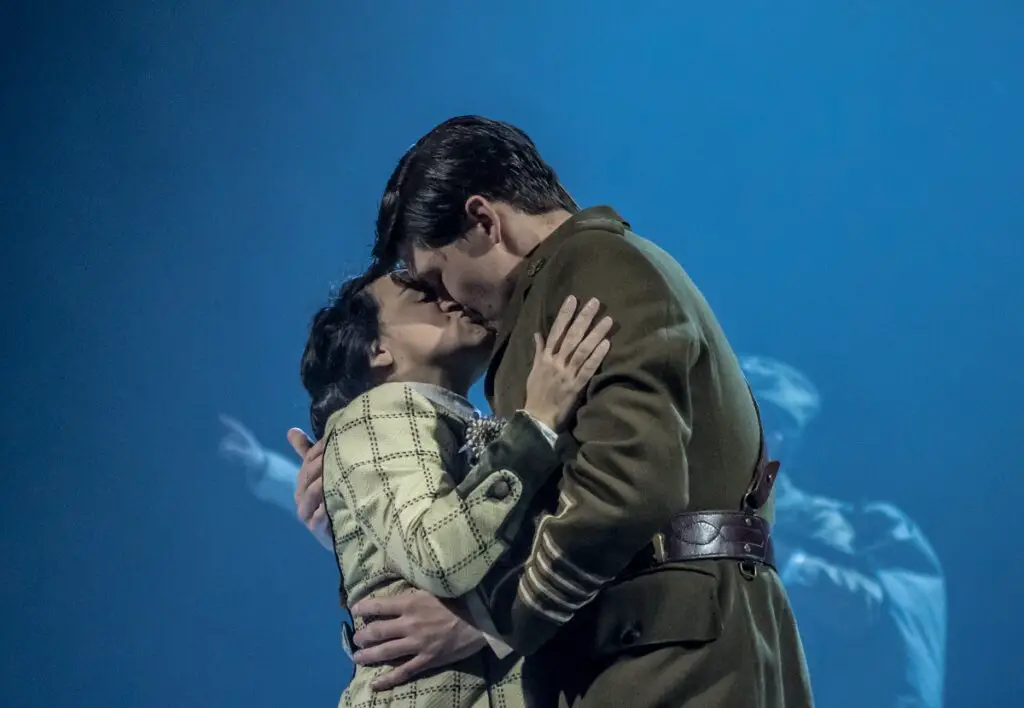 Her brother, Edward, is a vibrant musician with hopes of studying at Oxford. He is consumed by desire and yearning for Bobbie, at a time when gay relationships were illegal. Will they dare to embrace their hearts' calling, risking it all for love?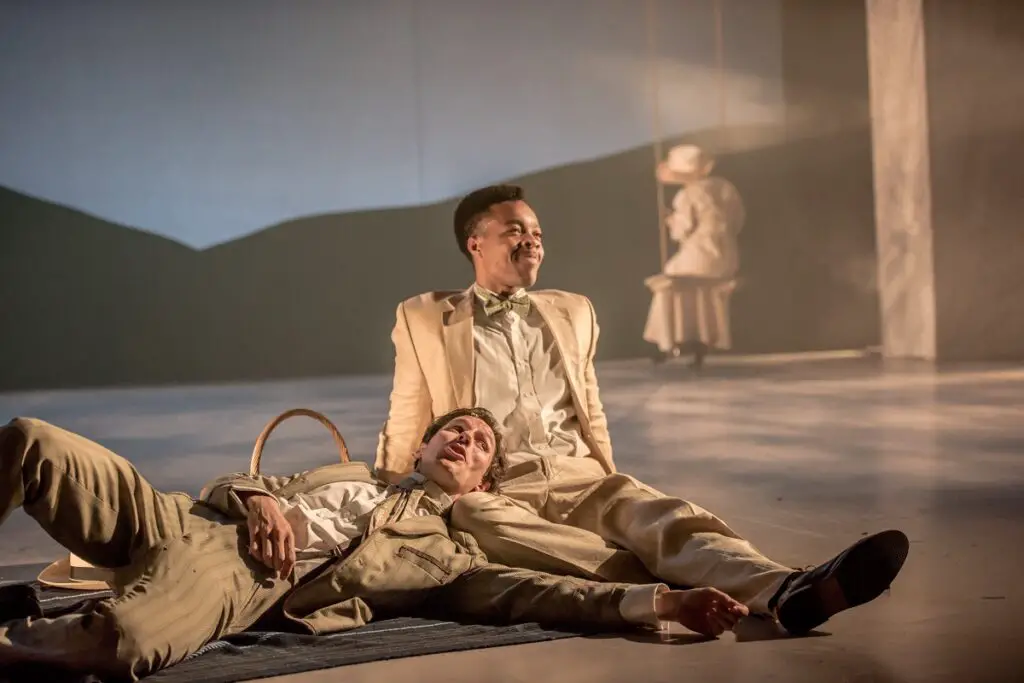 They're all grappling with the weight of prejudice and societal norms that challenge their deepest desires. And to top it off, the looming war threatens to shatter their hopes and dreams.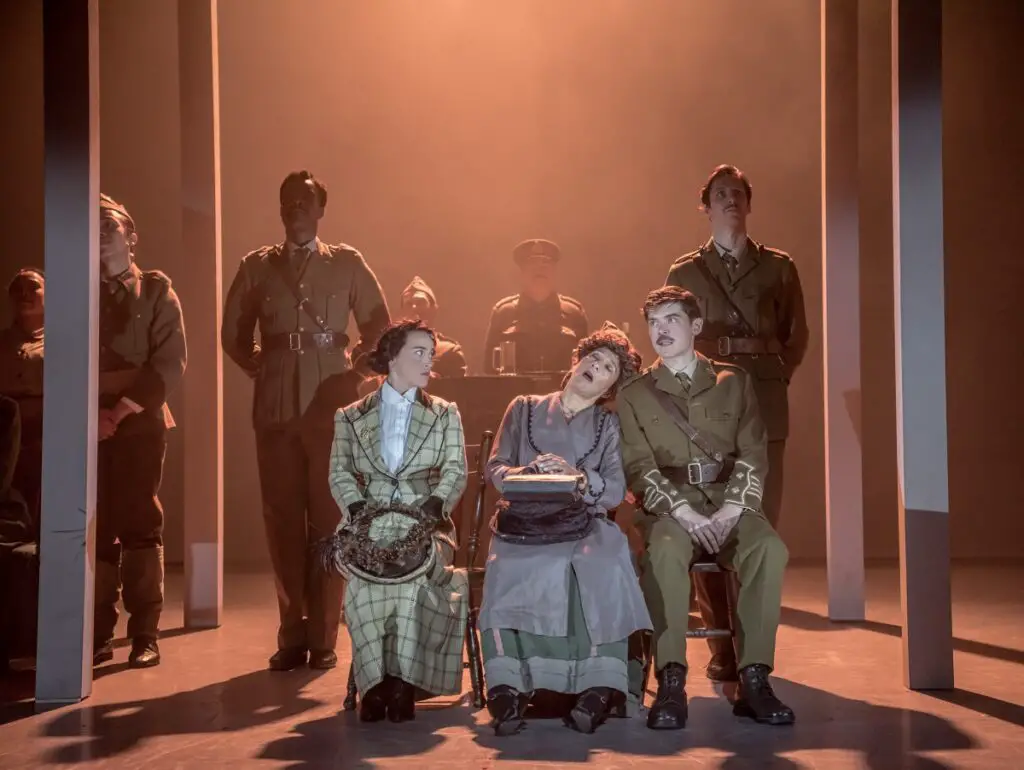 The storyline is beautifully woven through the enduring melodies of Ivor Novello – often hailed as the Andrew Lloyd Webber of his era. Prepare to be enchanted by tunes like 'We'll Gather Lilacs,' 'Glamorous Night,' and 'Buxton Ragtime Band,' along with additional compositions by Iain Farrington, who was recently commissioned for the King's Coronation.
*The show is based on true events but there are a couple of creative liberties taken. The name of Edward's male love interest remains a mystery, so the character was named Bobbie which was also the name of Igor Novello's partner. Additionally, Edward was a violinist in real life but is portrayed as a pianist in the show.
Review of The Land of Might-Have-Been at Norwich Theatre Royal
You might have heard Vera Brittain's story before in her books, the 1979 BBC drama series, or the 2014 British film, but this musical takes it to a whole new level! What sets it apart? It's the timeless music of Ivor Novello that brings this inspiring tale to life. The idea for making a musical actually came from Vera's own daughter, Baroness Shirley Williams, one of the 'Gang of Four' on the Social Democratic wing of the Labour Party who founded the SDP in 1981.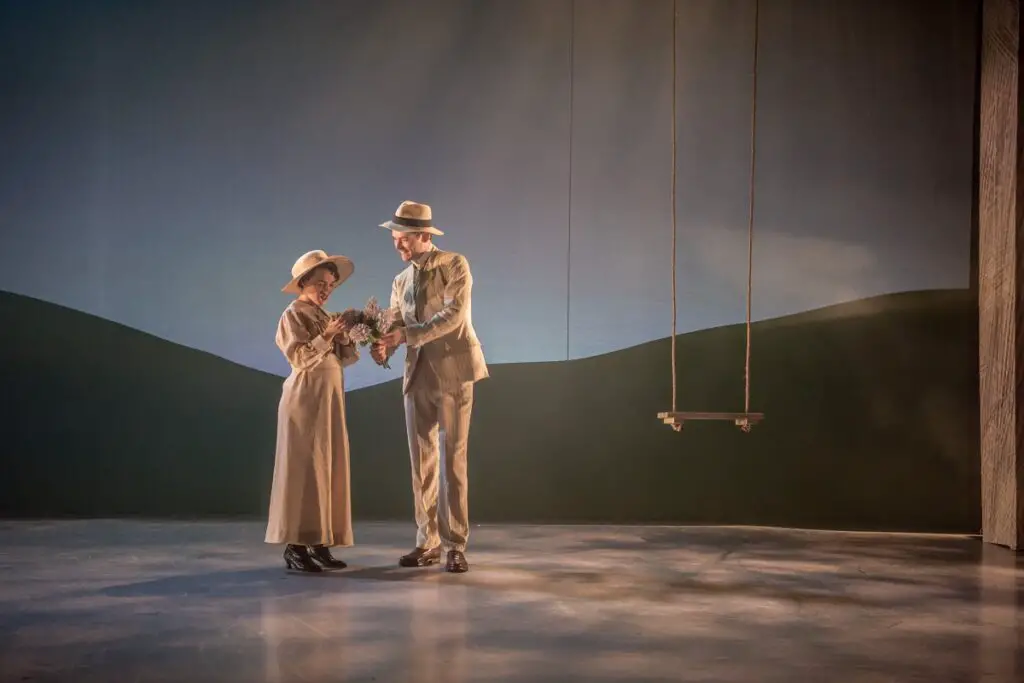 Get set for an exhilarating ride once you step foot into that theatre – it's going to be an emotional rollercoaster! Get ready to laugh and you might even shed a tear or two. You will feel every bit of the characters' struggles, sense the haunting horrors of war, and experience the overwhelming power of love. That's how powerful and inspiring the story of "The Land of Might-Have-Been" truly is.
The music is pure magic, classic yet timeless. With a live orchestra and an outstanding ensemble, Ivor Novello's tunes take on a life of their own. Nailing those huge vocal ranges must have been challenging, but the cast makes it look easy. The songs blend perfectly with the story, propelling it forward with every note.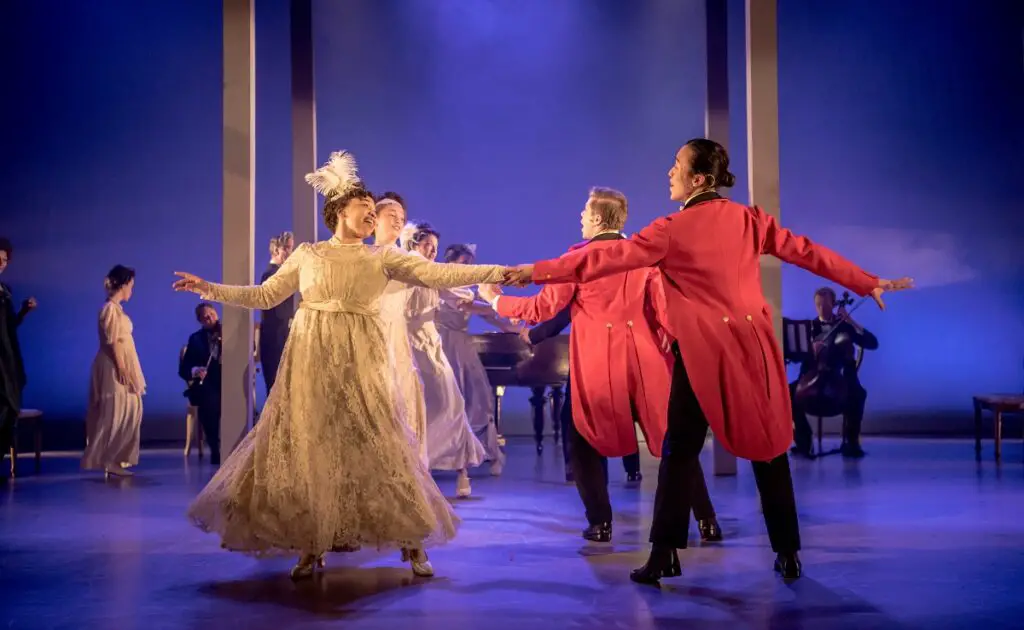 And oh, the cast – they're a dream team with quite the list of credits already. Audrey Brisson breathes fire into Vera's character, capturing her independent spirit brilliantly. George Arvidson is a show-stealer as Edward – his voice and presence truly make him the star of the show.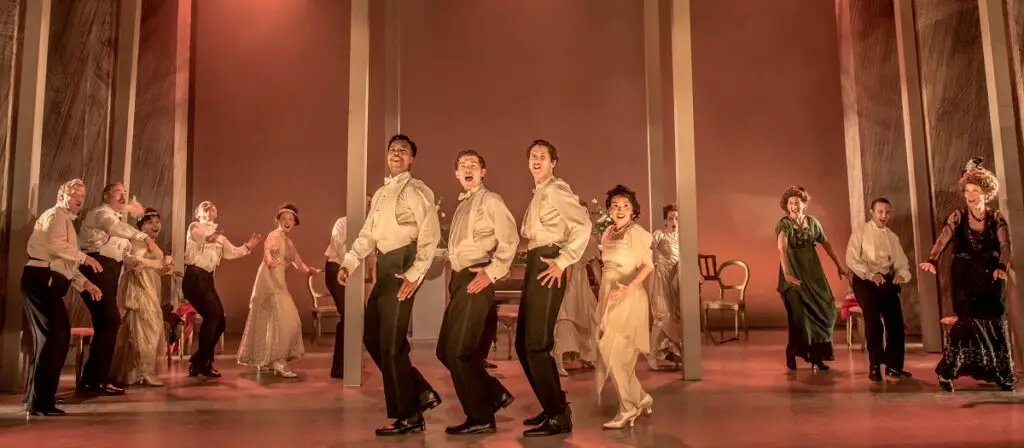 Alexander Knox's portrayal of Roland exudes charm, making him the perfect match for Vera. Kit Esuruoso brings an alluring and irresistible quality to Bobbie, making the character undeniably sexy.
The production is a visual feast too. The lavish sets, costumes, and lighting are nothing short of brilliant and perfectly capture the essence of the time period.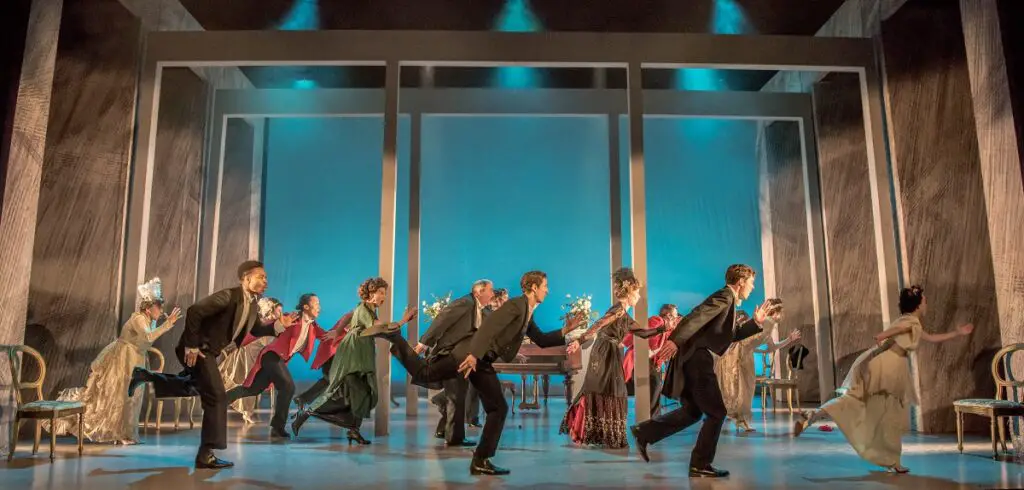 The smooth transitions, coupled with the mood-enhancing lighting, transport you effortlessly between scenes. How the flags dramatically fall and transform the stage into a battlefield is a stroke of creative genius.
"The Land of Might-Have-Been" doesn't just entertain; it leaves you with deep takeaways that resonate long after the curtains fall. It reminds us of the heavy price of war and the progress we've made as a society, where women and love should know no boundaries.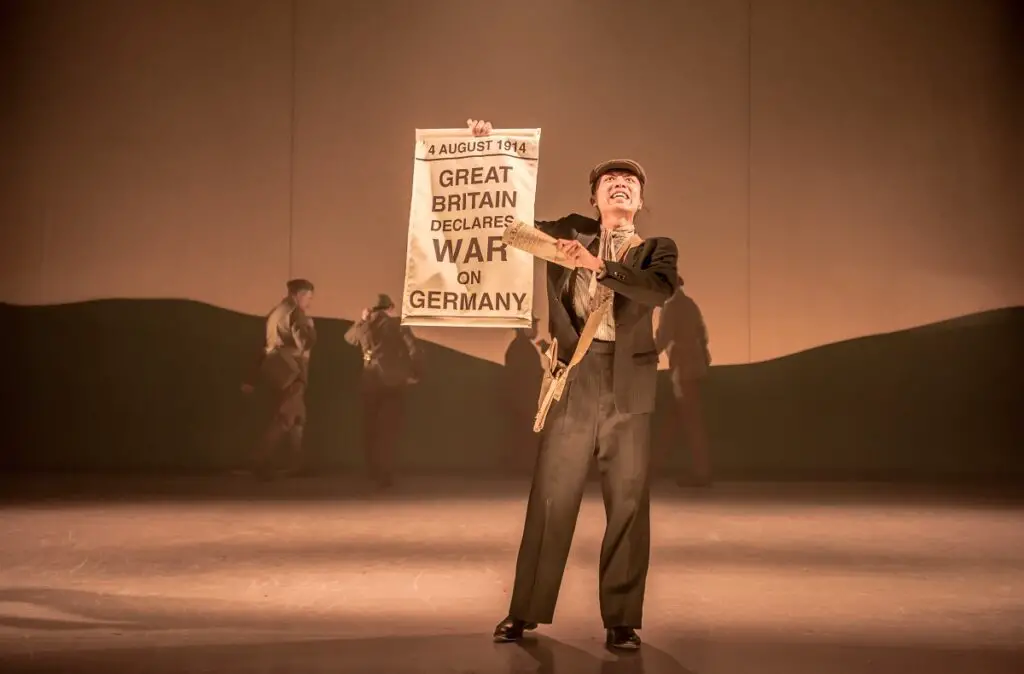 While Vera may have faced heartbreak along the way, it's truly uplifting to witness her later in life, standing strong alongside her daughter Shirley. It's a beautiful glimpse into the journey of a resilient woman and her remarkable legacy.
This musical is a heartfelt tribute to Vera Brittain's legacy, and it'll leave you itching to read her books too. Plus, it's a shining example that regional theatre is vital and can be top-notch. Not everything has to come from London to be incredible!
Don't miss this incredible show – a theatrical masterpiece that'll take you on an unforgettable voyage through emotions, leaving you moved and touched by the remarkable power of human resilience and love. Get your tickets here now, and let the magic of "The Land of Might-Have-Been" sweep you off your feet!
The Land of Might-Have-Been FAQs
When can you see The Land of Might-Have-Been at the Norwich Theatre Royal?
There will be performances 25 – 30 July 2023.
How much are tickets for The Land of Might-Have-Been?
Tickets range from £10 – £38.50. Check availability here.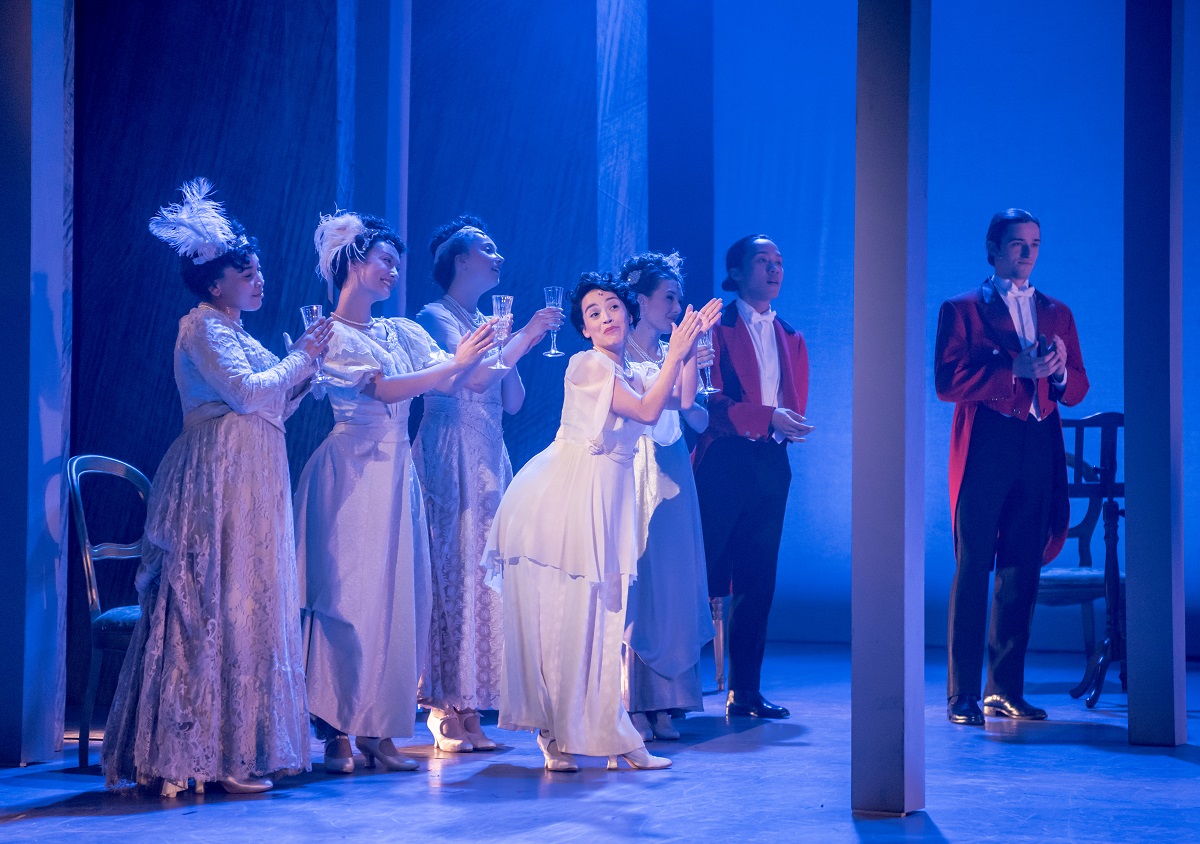 Is food and drink available at Norwich Theatre Royal?
You can have a pre-show meal in the Prelude Restaurant. Before the show and during the interval, snacks and drinks can be purchased at Cafe Royal or the Circle or Stalls Bar. We recommend ordering your interval drinks at the bar before the show starts.
Is The Land of Might-Have-Been suitable for kids?
This show is an adult drama about love and war, so I am not sure many children would appreciate it. If you need family-friendly ideas, check out our list of things to do in Norwich with kids.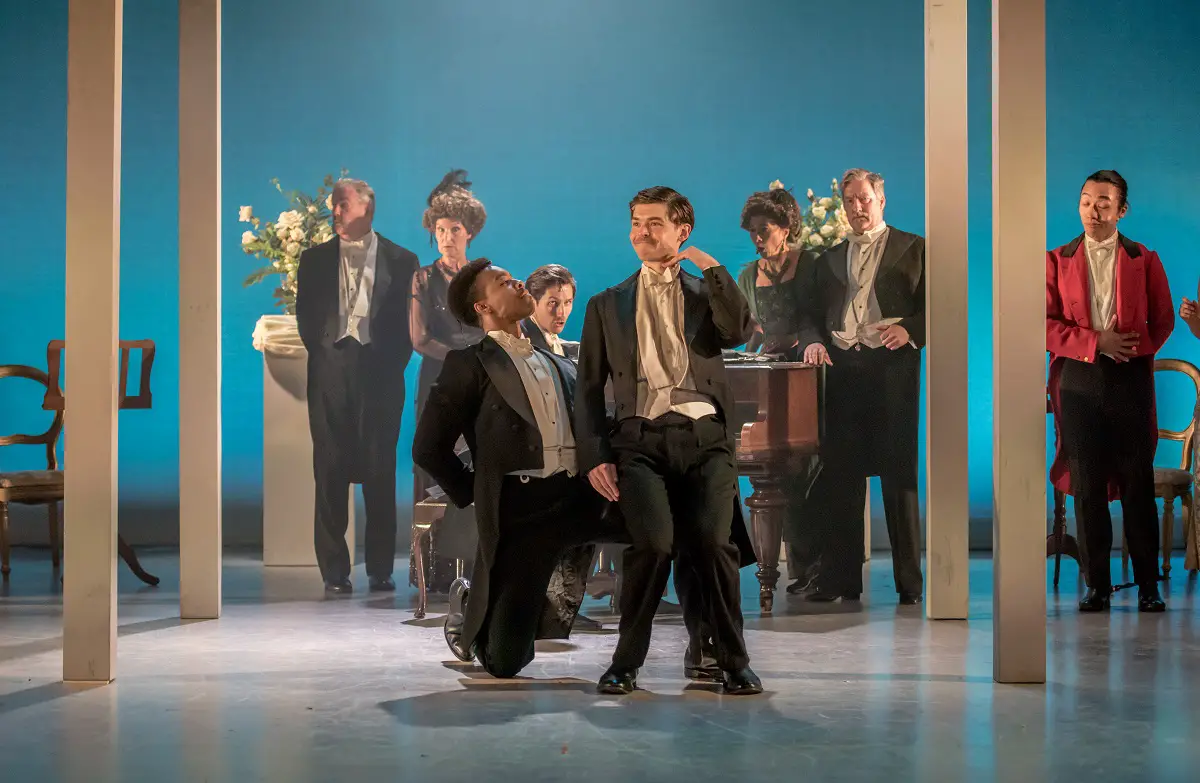 Do you need to read Vera Brittain's "Testament of Youth" to enjoy The Land of Might-Have-Been?
No. The show is easy to follow, you don't need any background information.
How long is a performance of The Land of Might-Have-Been?
The show runs approximately 2 hours and 35 minutes including the interval.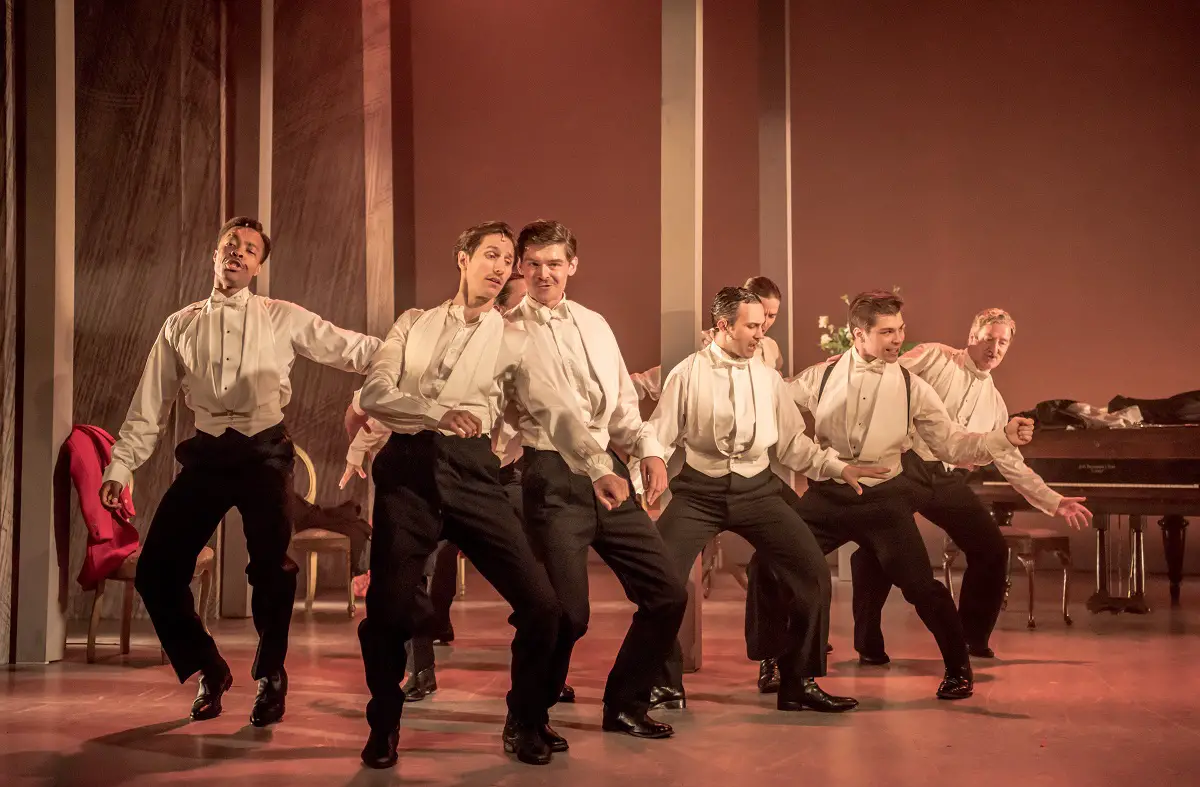 How do you get to Norwich Theatre Royal?
Norwich Theatre Royal is easy to get to as it is located on Theatre Street (next to the Assembly House) in the Norwich city centre. It's about a 7 minute walk from the Norwich Bus Station or a 20 minute walk from the Norwich Train Station.
Where should you park for Norwich Theatre Royal?
You could use any car park in Norwich city centre, but The Forum and Chantry car parks are the closest ones to Norwich Theatre Royal. Alternatively, you could use the Park and Ride as it's a short walk from the Norwich Bus Station.

Disclosure: This post contains affiliate links. This means we will receive a small commission for some purchases made using links in our blog with no additional cost to you.  Please be assured we would not promote any product unless we believe that our readers will also benefit.  The commission does not influence the editorial content of this site.