When you first think of Picasso, you probably think Cubism, colours, and bold shapes, but there is much more to his art. He started creating art as a child and experimented with many different styles throughout the course of his life.
The exhibition Pablo Picasso: The Legacy of Youth follows his development from his teenage years to his early thirties. It's a special opportunity to learn more about Picasso and see more of his art at the Sainsbury Centre. Let me share more about the Pablo Picasso: The Legacy of Youth Exhibition.
Note: We were invited to a press preview for the Pablo Picasso: The Legacy of Youth exhibition. Photos of Picasso's artwork in this post have been provided by the Sainsbury Centre.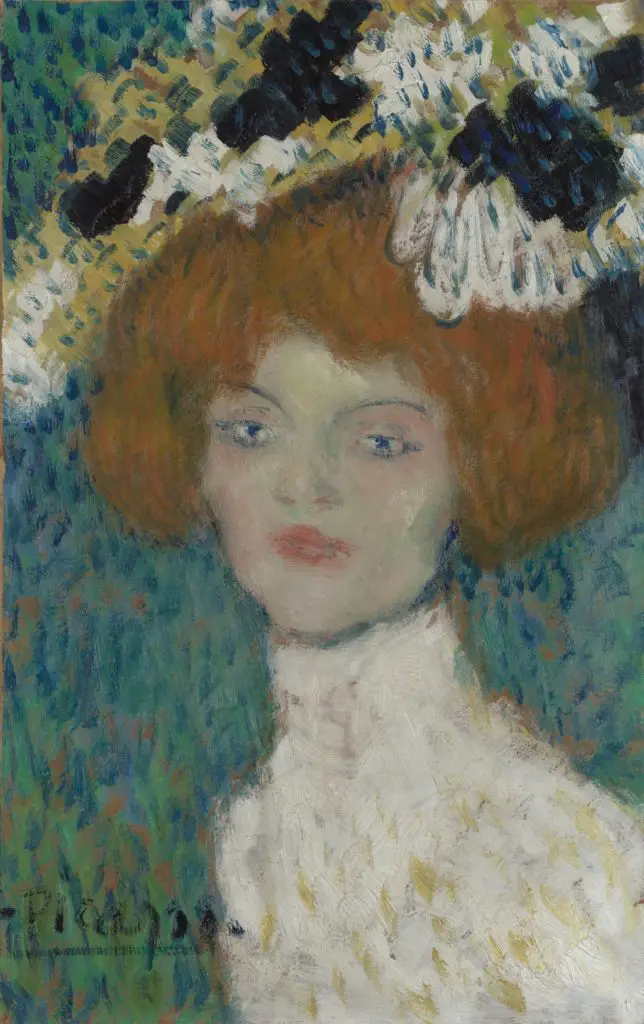 About Pablo Picasso
Pablo Picasso is widely considered one of the most influential artists of the 20th century. He may be best known for his Cubist works, but he explored many artistic styles during his career. In his early years, his paintings were naturalistic, then his approach changed as he experimented with different techniques and ideas.
Picasso is consistently among the top-ranked artists based on auction sales, and more of his paintings have been stolen than any other artist's. There are several museums around the world dedicated to his work including the Picasso Museum Barcelona, Museo Picasso Malaga, and Musee Picasso Paris.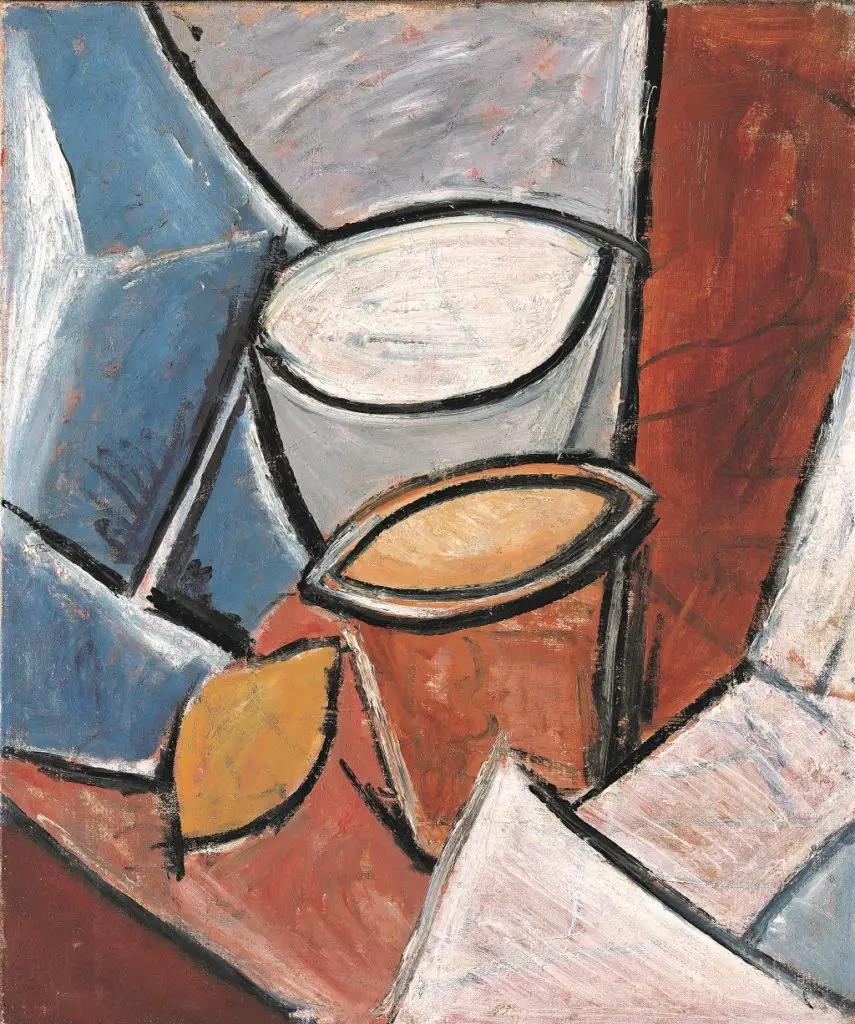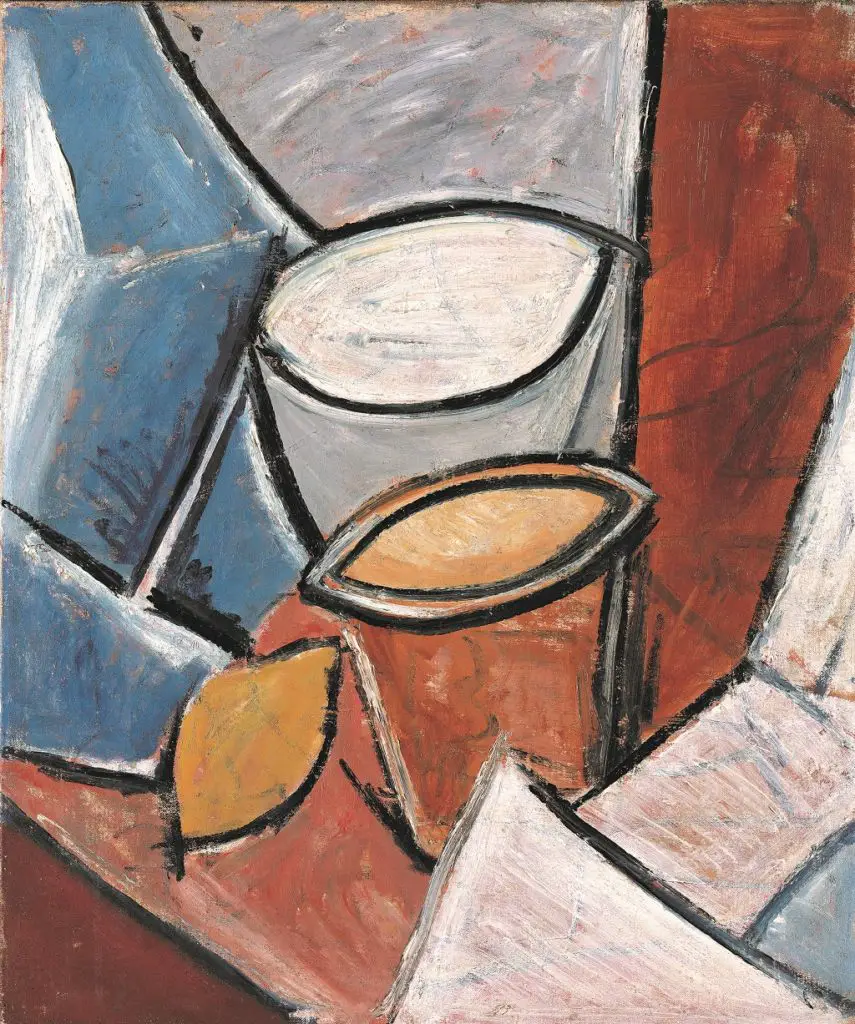 What to Expect at the Pablo Picasso: The Legacy of Youth Exhibition
This exhibition focuses on the early artistic development of Pablo Picasso, from his teenage years to his thirties (1896 – 1914). You will see his progress from his childhood in Malaga to his time in Barcelona and Paris through over 20 of his works on display, many that are rarely seen. It also includes the work of other artists he admired and learned from.
A book to accompany the exhibition will be published soon.
Pablo Picasso: The Legacy of Youth Review
As Picasso fans, we were excited for this special exhibition. It would be a chance for us to see more of his work and learn more about his progression and influences.
The artwork in the exhibition is presented in a chronological order along with background information about each piece. It will open your eyes to the diverse styles that Picasso experimented with and prove his artistic skill.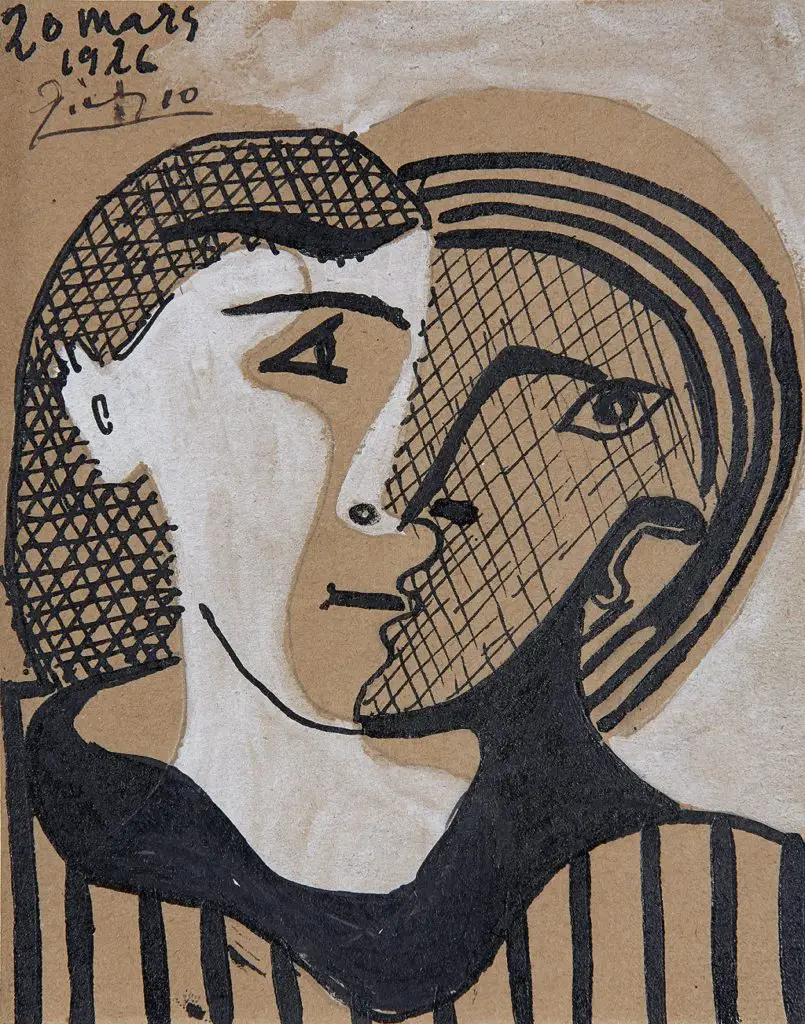 Interspersed between the Picasso pieces are those of other prominent artists that inspired him. It was nice to see works from some of my other favourite artists like Monet, Degas, Seurat, Toulouse-Lautrec, and Gauguin and get insight on how Picasso fed off them.
The presentation of the exhibition complemented the artwork. The rich Victorian colours on the wall and the archways made it more atmospheric as compared to a white cavernous space. Throughout the space, there were some of Picasso's quotes that also gave insight into his thinking.
I'd recommend this exhibition to anyone who appreciates Picasso's art and is looking to learn more. Even the most dedicated fans will probably see some works they hadn't seen before and gain new knowledge.
More to See at the Sainsbury Centre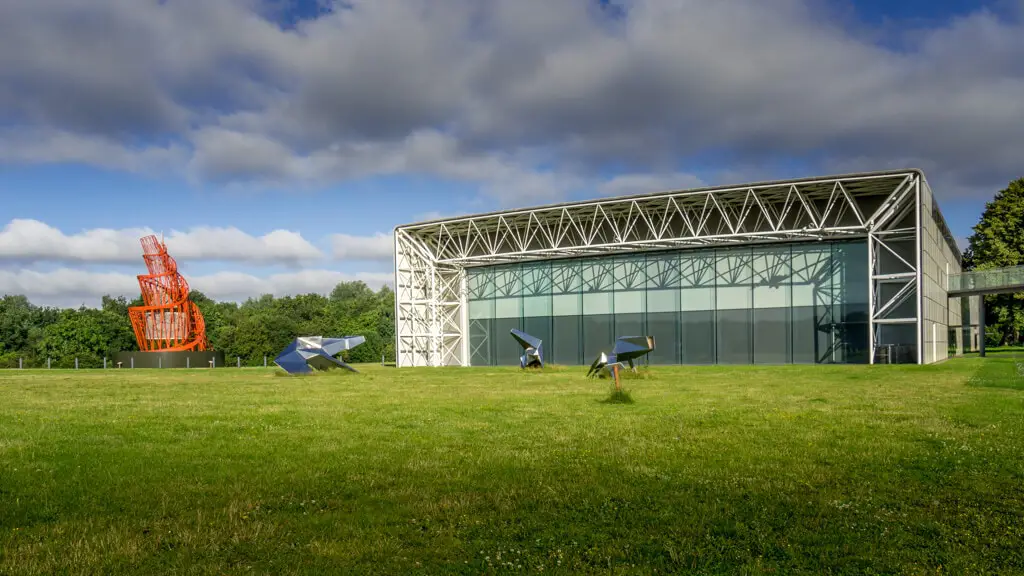 Founded in 1973, the Sainsbury Centre makes our list of the best things to do in Norwich. Sir Robert and Lady Sainsbury donated more than 300 pieces of their art collection to the museum, and over the years the museum's collection has grown to several thousand works dating from prehistory to present day.
The museum is housed inside one of the first major public buildings designed by Norman Foster on the campus of the University of East Anglia in Norwich. You may also recognize it as a filming location for the Avengers Headquarters in several scenes of the 2015 motion pictures Avengers: Age of Ultron.
When you come to see the Pablo Picasso: The Legacy of Youth exhibition, allow a bit of extra time to see more of what the Sainsbury Centre has to offer. In addition to their permanent collection and sculpture trail, there may be other special exhibitions that you can see during your visit.
Permanent Collection
The Sainsbury Centre has quite a diverse permanent collection. You can see work from famous modern European artists including Edgar Degas, Francis Bacon, Jacob Epstein, Henry Moore, Paul Gauguin, and Pablo Picasso.  There are also major holdings from Oceania, Africa, North and South America, and Asia. The ancient Mediterranean cultures of Egypt, Greece, and Rome as well as Medieval Europe are also well-represented in the collection.
It is free to see the permanent collection at the Sainsbury Centre. You do not need a ticket.
Slee's Swans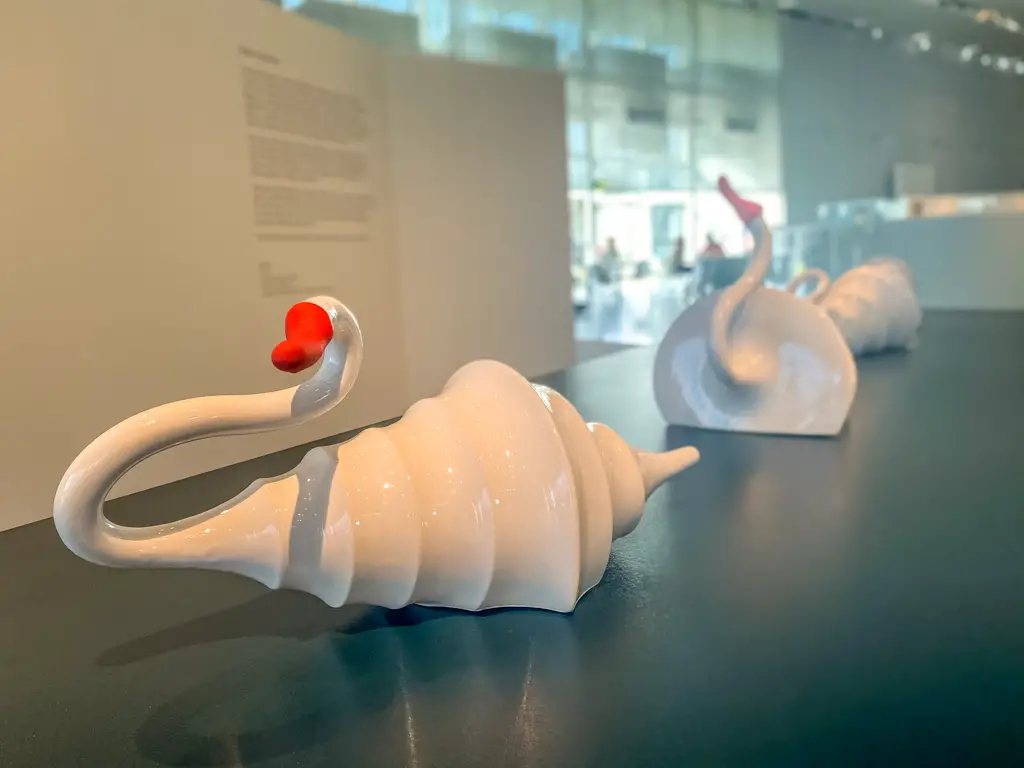 See fourteen of Richard Slee's majestic ceramic swans in the East End Gallery. Each one is different with a twisting neck and red latex beak. Still, they all show the restless, inquisitive energy and quirky personality of these graceful creatures.
The swans will be on display at the Sainsbury Centre until 14 August 2022. You do not need a ticket to see them.
Sculpture Park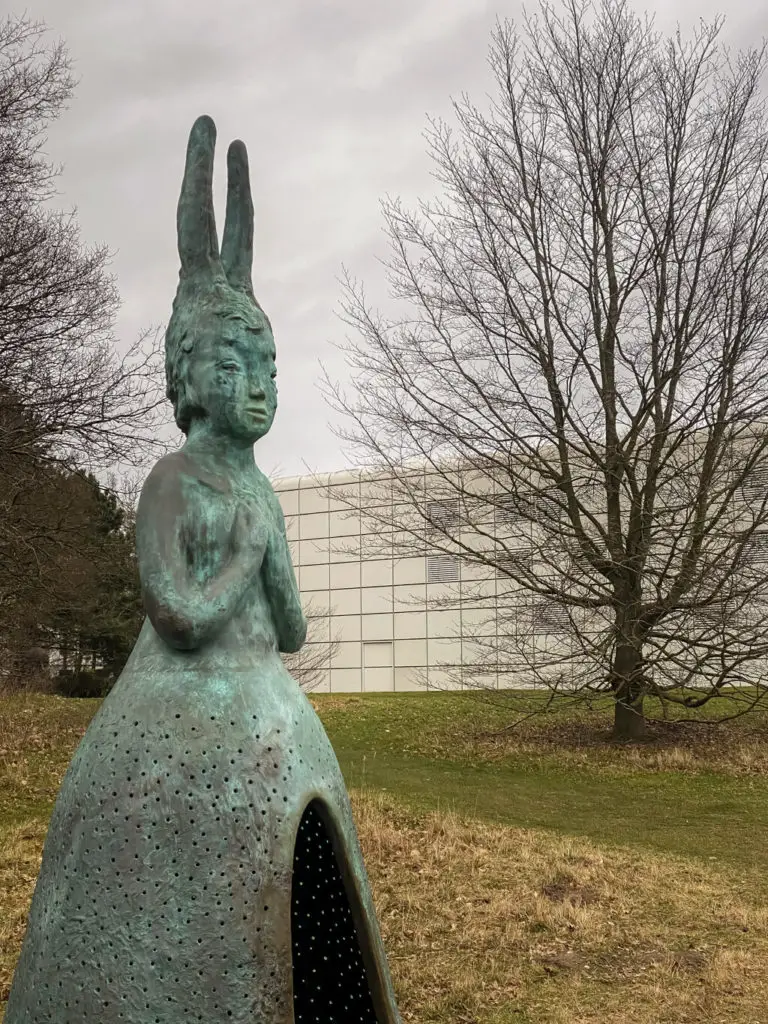 The area around the Sainsbury Centre is home to over 20 sculptures from some of today's most important sculptors like Henry Moore, Antony Gormley, and Elisabeth Frink. Most recently, Goodwood Steps, by Anthony Caro and Usagi Kannon (translates to Rabbit Bodhisattva of Mercy) by Leiko Ikemura have been added to the trail.
It is free to visit the Sculpture Park, download a map here.
Rhythm and Geometry: Constructivist Art in Britain since 1951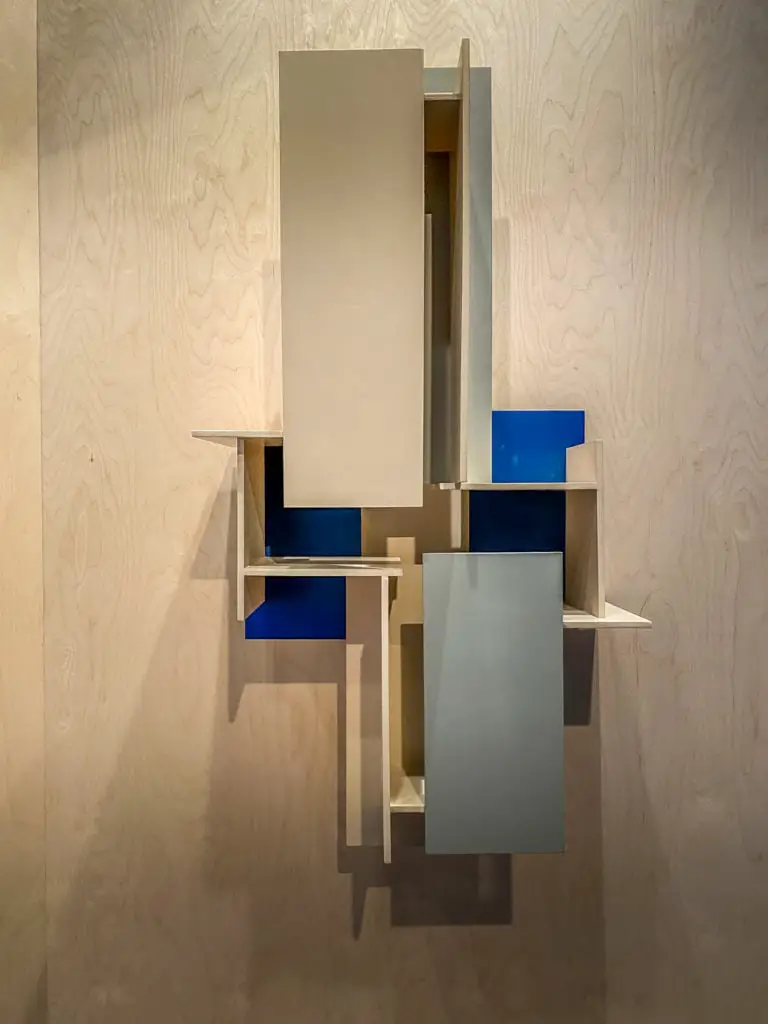 This free exhibition, extended to run until 17 July 2022, celebrates abstract and constructed art made and shown in Britain from 1951 to the present day. It includes around 120 pieces of art, mostly from the Sainsbury Centre's own collection, incorporates sculptures, reliefs, mobiles, paintings, drawings, and prints.
This exhibition works well at the Sainsbury Centre since there are the Brutalist constructions of the University of East Anglia Campus and the smaller scale reconstruction of the Monument to the Third International in the Sculpture Park. More commonly referred to as Tatlin's Tower, because it was designed by Vladimir Tatlin, an important artist in the Constructivist movement. The monument (which was never built due to financial and practical issues) would have been 400 metres tall.
Tickets to the Rhythm and Geometry exhibition are free, but you will need a ticket. Book it online here.
Pablo Picasso: The Legacy of Youth FAQs
What are the dates for the Pablo Picasso: The Legacy of Youth exhibition at the Sainsbury Centre?
You can see the Picasso exhibition from 13 March -17 July 2022.
How long does it take to see the Pablo Picasso Exhibition at the Sainsbury Centre?
I would recommend allowing 45 minutes to an hour.
How much are tickets for Pablo Picasso: The Legacy of Youth?
Tickets are £13 or £12 concessions plus a £1.50 booking fee. You can get 50% for under 18's, full-time students, and Art Fund Members. It is free for Sainsbury Centre members and UEA/NUA Student Members.
Do you need to book tickets for Pablo Picasso: The Legacy of Youth in advance?
Yes. You should book tickets for a specific time slot in advance here to avoid disappointment. Tickets may be purchased at the door if there is availability.
Is the Picasso exhibition at the Sainsbury Centre good for kids?
While the exhibition is not specifically designed for kids, older children with an interest in art may enjoy it.
How do you get to the Sainsbury Centre?
The Sainsbury Centre is located on the University of East Anglia Campus just west of the Norwich city centre. There are several buses that serve the campus, but the 25 network Norwich bus takes you the closest. If you would like to drive, there is limited free parking but you will need to request a parking permit at the front desk.
Past Exhibitions at Sainsbury Centre
You may also be interested to read our reviews of past exhibitions:
Grayson Perry: The Pre-Therapy Years
Leiko Ikemura: Usagi in Wonderland
Sign up for our email list here to keep up to date with the latest happenings at the Sainsbury Centre and the rest of Norfolk.