You don't have to spend a fortune to have a good time in Norwich. It's definitely possible to see some of Norwich's top attractions without spending anything. Let's take a look at some of the best free things to do in Norwich.
Be sure to sign up for our email newsletter here to find out about all the best events happening around Norfolk.
Note: This post contains affiliate links.  As an Amazon Associate, we earn from qualifying purchases. Please see disclosure for more information.
12 Free Things to Do in Norwich
No matter your interest, I think you will find something on this list that appeals to you. Why not try all the suggestions – it won't cost you anything. If you need more ideas, be sure to also check out our list of the best free things to do in Norfolk.
#1 Go Inside Norwich Cathedral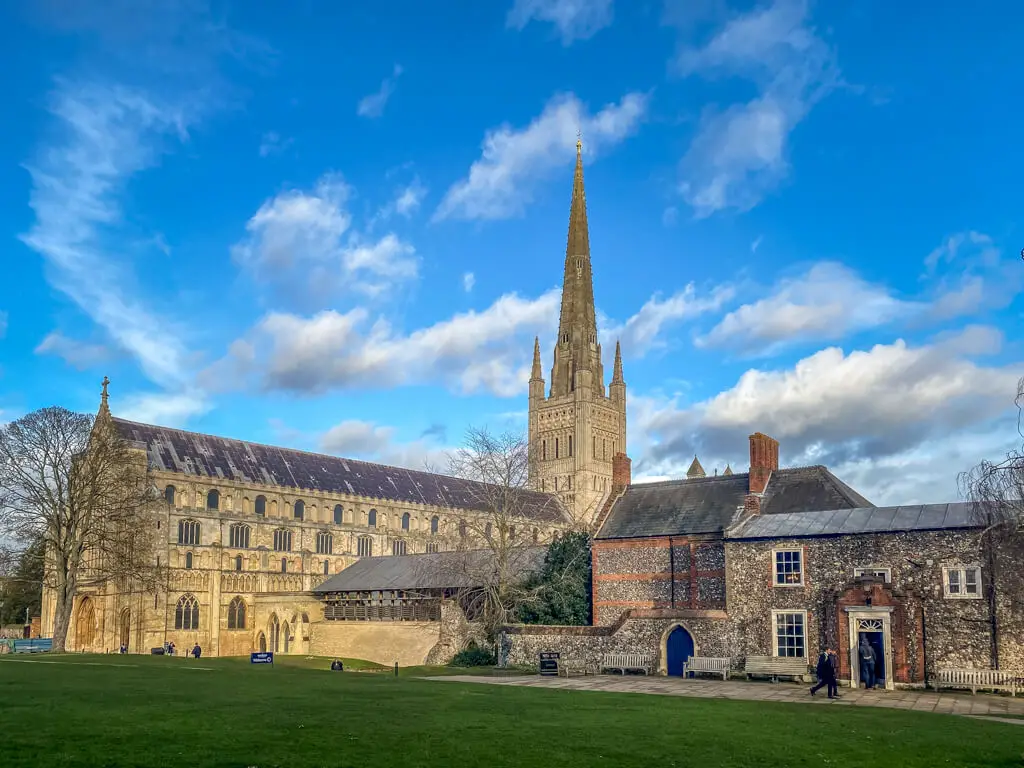 If you can only see one thing in Norwich, it has to be the Anglican Cathedral. Built over 900 years ago, it's the most complete Norman Cathedral in England and one of the finest examples of Romanesque architecture in Europe.
There is plenty to see inside the Cathedral, just be sure to take a few moments to look up. You will find more than 1000 medieval roof bosses, the most of any cathedral in the Christian world.
Climb the narrow staircase to the Treasury and discover their collection of gold and silver communion vessels from many parish churches. You can also pay tribute to Edith Cavell, Norwich's hometown heroine of World War I, who is buried at the Cathedral. Don't miss the Cloisters where you can walk the Labyrinth.
It is free to visit the Cathedral and their are also free guided tours throughout the day, but make a donation if you can. It is expensive to maintain the historic building.
**In 2021, you could see Dippy at Norwich Cathedral. Dippy is a cast from a fossilised Diplodocus skeleton from the USA who has come to Norwich from his home at the London Museum of Natural History.
If you can't make it to Norwich Cathedral in person, take a virtual tour here.
#2 Peruse the Permanent Collection at Sainsbury Centre for the Arts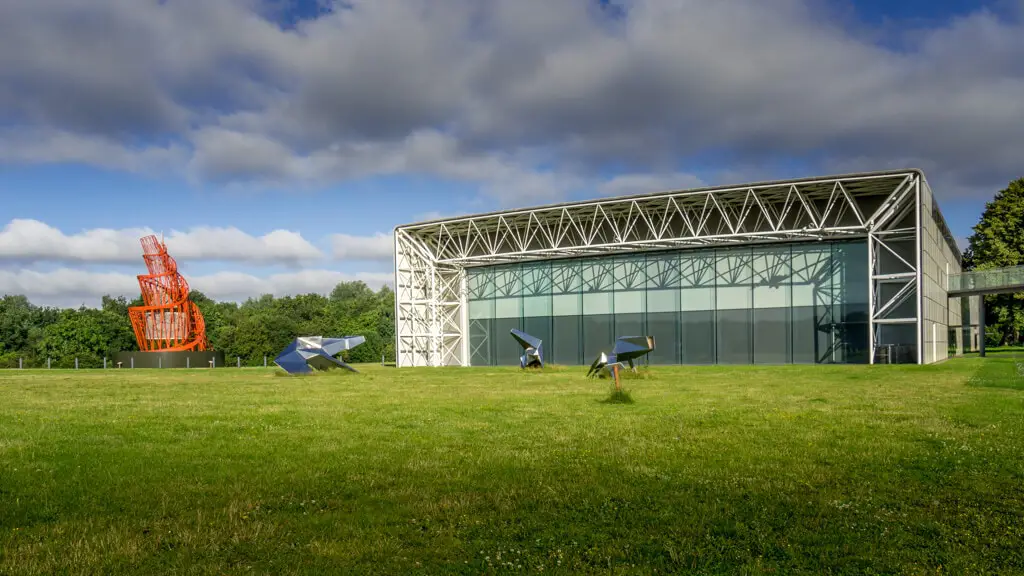 You may have seen this building in the movies Avengers: Age of Ultron and Ant-Man, but normally it is an art museum. Opened in 1978, it was one of the first major public buildings to be designed by the architects Norman Foster and Wendy Cheesman and is located on the University of East Anglia (UEA) campus.
The museum is home to the Robert and Lisa Sainsbury Collection which includes artwork from different periods and cultures. You can see work from famous artists including Pablo Picasso, Edgar Degas, Francis Bacon, Jacob Epstein, Henry Moore, and Paul Gauguin. They also have special temporary exhibits – check to see what's on here.
It is free to see the permanent collection at the Sainsbury Centre and the sculpture trail. There are additional charges to see the special exhibitions.
#3 Browse Norwich Market
The colorful roofs of the stalls of the Norwich Market have become a iconic view of the city. Founded in the 11th century, it's one of the oldest and largest outdoor markets in the country. Today, there are 189 individual stalls offering a diverse array of food, crafts, flowers, services, and more.
It's fun to walk around the market to see the goods even if you don't plan on buying anything. If you want to shop, I have found the prices very reasonable.
Norwich Market is located on Gentleman's Walk by St. Peter Mancroft, City Hall, and the Guildhall. It's best to visit the Market Monday to Saturday, as only a handful of stalls open on Sundays. (See individual market stalls opening hours here).
#4 Check out the Street Art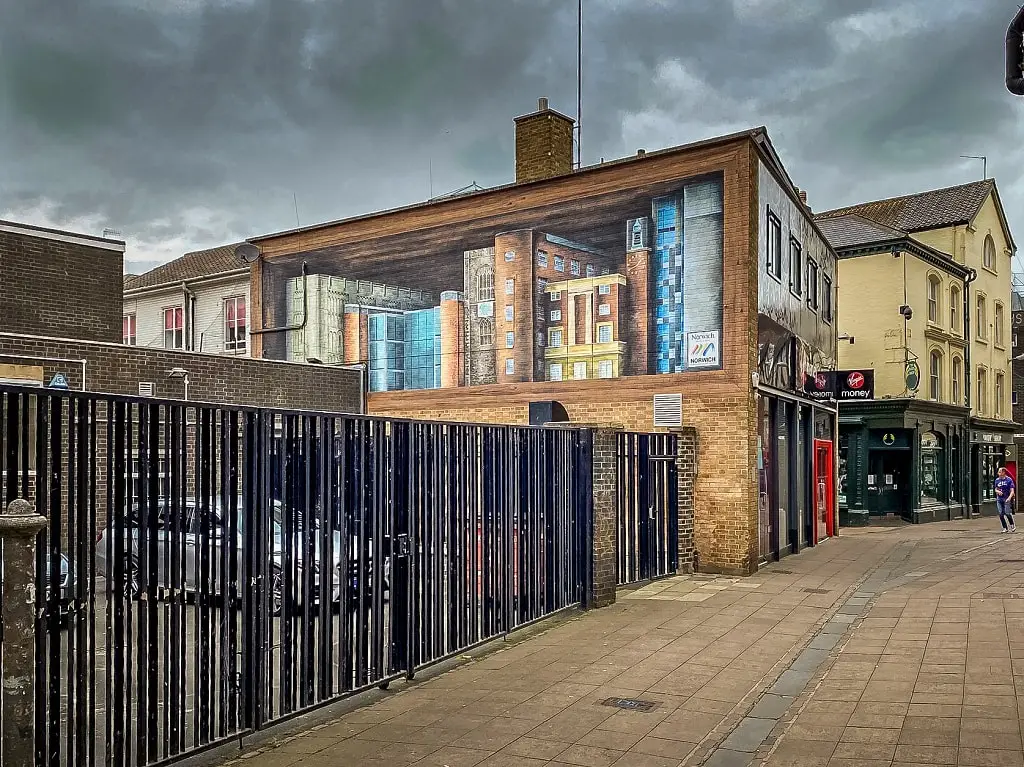 Norwich may not be known for it's street art, but there are several murals worth checking out. The St. Stephens St. Underpass, the Norwich Market, and the Pottergate Underpass all have a lot of artwork. There are more around the city centre, but you need to know where to look as the art isn't always in an obvious place.
You can create your own tour using our Norwich Street Art Guide. Everything is walking distance from Norwich Station.
#5 Explore Whitlingham Country Park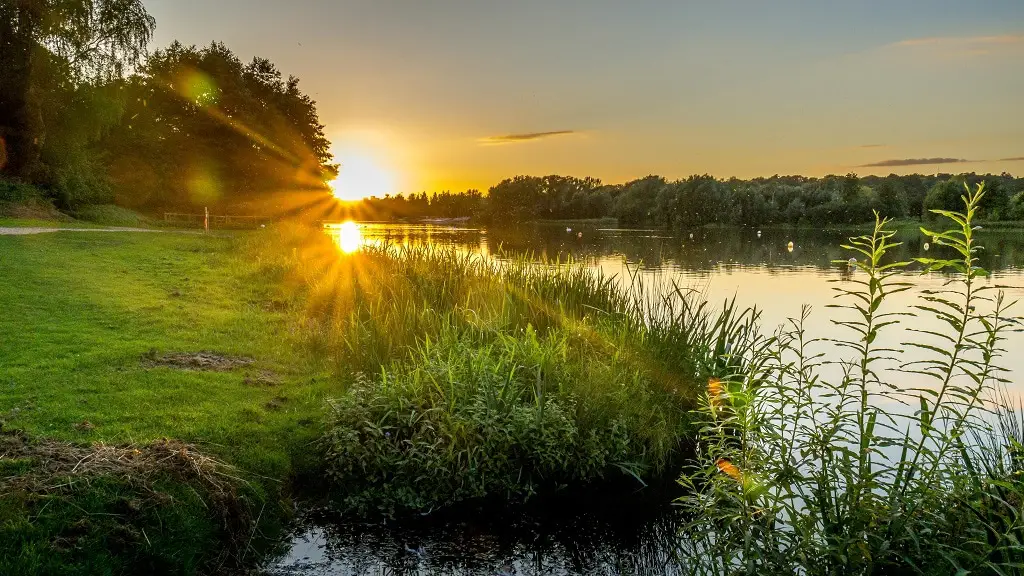 Just east of the city centre, you will find a lovely oasis that feels miles away called Whitlingham Country Park. It's a great place to take the kids in Norwich. We love to do the circular 2-mile (approximately) walk around the larger lake (broad), but the park has much more to offer.
It's a popular spot for water sports and wildlife watching. During the warmer months, you can rent a kayak, canoe, paddleboard, and more. There is a bird hide on the north side of the broad for bird-watching. When you want to break for a bite, there is a cafe by the car park with outdoor seating or you can bring your own and enjoy the picnic area.
While there is no admission charge to visit Whitlingham Country Park, there is a small charge for the car park. I don't mind contributing to the upkeep of this lovely spot.
#6 Visit Other Churches in Norwich
Norwich Cathdral is not the only church in the city. In fact there used to be a saying that Norwich had a church for every Sunday. Many of the churches have been repurposed for other uses, but there are still some historic churches to add to your list:
St. Peter Mancroft
St. Giles
St. John the Baptist
#7 Do the Riverside Walk
The Norwich Riverside Walk is a scenic trail around the edge of the city centre along the River Wensum. It passes by some historic landmarks including Pull's Ferry and Cow Tower and offers beautiful views of the Cathedral. The walk takes about an hour, but allow time to make some stops along the way and perhaps grab a pint at a local pub.
Read our Guide to the Norwich Riverside Walk.
#8 Climb up to Kett's Heights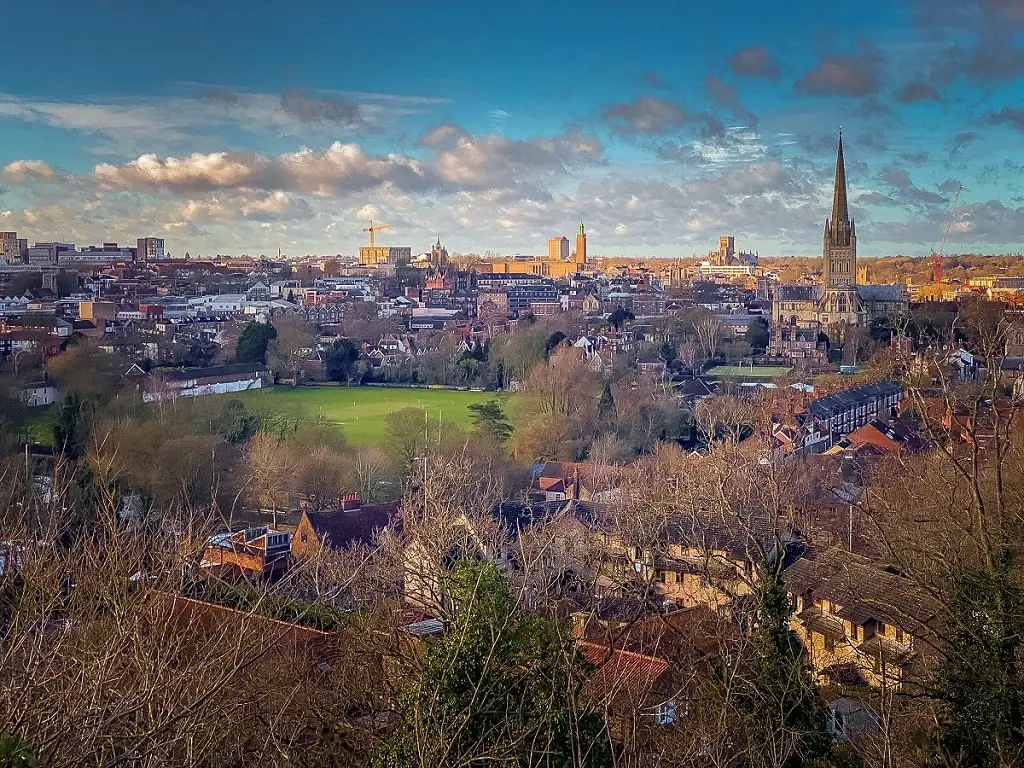 Kett's Heights is a hidden garden with historic ruins and some of the best panoramic views of Norwich. The area gets its name because it is where Robert Kett and his 10,000 camped during Kett's Rebellion.
There are some lovely trails to explore in the park, but be prepared for stairs. Depending on the timing of your visit, you may be able to spot some snowdrops or bluebells. In the early fall, there are lots of blackberries.
Read our guide to visiting Kett's Heights.
#9 Hike in Mousehold Heath
Just northwest of the city centre, you will find a wooded area called Mousehold Heath. It's a peaceful area to walk around, build a den, or even have a picnic.
There are two routes (blue and red) you can try to follow in Mousehold Heath. I say try because they are not very well marked. It's not too big of an area so you don't have to worry about getting lost. If you keep walking in the same direction, you will reach a road before too long.
#10 Walk down Elm Hill
Elm Hill is agruably one of the most beautiful streets in England. It's a cobbled road with many of it's buidlings dating back to Tudor times, so a stroll down it makes you feel like you have gone back in time. You might recognize it from the 2007 film Stardust or the 2020 Netflix Christmas film Jingle Jangle.
#11 Stroll through the Norwich Lanes
The Norwich Lanes are a collection of narrow streets, alleyways, courtyards and open spaces that start just north of the Norwich City Hall. In this area, you can find well over 300 independent boutique retailers, cafès, restaurants, pubs and bars, an independent cinema, a community theatre (Maddermarket), two museums, art galleries, and live music venues.
The streets are mostly pedestrianised, so it's best to wander around the area on foot. You don't want to miss some of the finest medieval architecture anywhere in the UK.
#12 Attend an Event at the Forum
The Forum is one of the most modern looking buildings in Norwich. It is home to the Norfolk and Norwich Millenium Library, BBC East, Citizen's Advice, Pizza Express and a Cafe Marzano coffee shop.
They also hold all kinds of free events throughout the year. Some of the most popular include:
Norwich Science Festival

Norfolk's Maker Festival
Every two years, there is the Love Light Norwich Festival which includes a series of light installations around the Norwich City Centre. During Christmas in Norwich you can enjoy the Castle projections, but the Tunnel of Light has been cancelled.
Also, in May, there is the Norfolk and Norwich Festival which has some free events. Read about more festivals in Norwich.
Things to Do in Norwich for Free
Now you have a few ideas of things you can do in Norwich without spending much. You can also pass the time by just walking around the pretty city centre. If you want more ideas for things to do when you are visiting Norwich, be sure to also check out these posts:
The Best Things to Do In Norwich
Things to Do in Norwich in the Rain
Things to Do in Norwich at Night
Fun Things for Adults to Do in Norwich
Romantic Things to Do in Norwich
Things to Do Indoors in Norwich
Disclosure: This post contains affiliate links. This means we will receive a small commission for some purchases made using links in our blog with no additional cost to you.  Please be assured we would not promote any product unless we believe that our readers will also benefit.  The commission does not influence the editorial content of this site.