Step through the gates of time and into the enchanting world of the Plantation Garden, where the past meets the present in a lush tapestry of Victorian splendour. Set just outside the old Norwich city walls, this hidden gem is a testament to the enduring beauty of nature and human creativity.
Join us as we embark on a journey through the rich history and beautiful features of the Plantation Garden. This is your invitation to discover the secrets and stories that make visiting the Plantation Garden a special experience. Let's wander through time and explore the timeless allure of this urban oasis.
If you want to find out about more hidden gems in Norfolk, sign up for our email newsletter here.
Note: This post contains affiliate links.  As an Amazon Associate, we earn from qualifying purchases. Please see disclosure for more information.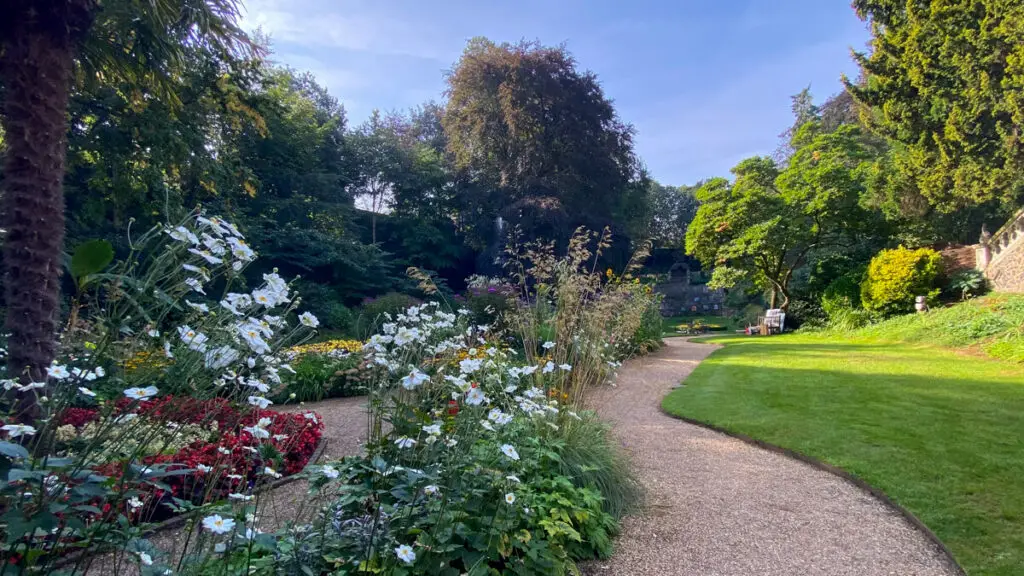 History of the Plantation Garden
The story of the Plantation Garden is a fascinating journey from an industrial site to a Victorian oasis.
For many years, the location where the Plantation Garden now stands was utilized as an industrial site. However, in 1855, a significant transformation was set in motion by the Trustees of the Preachers Charity, who had owned the land since 1613.
They made the decision to convert the land from an industrial area to a residential one. Henry Trevor, a Victorian businessman with a penchant for fashionable endeavours, became the new custodian of this space.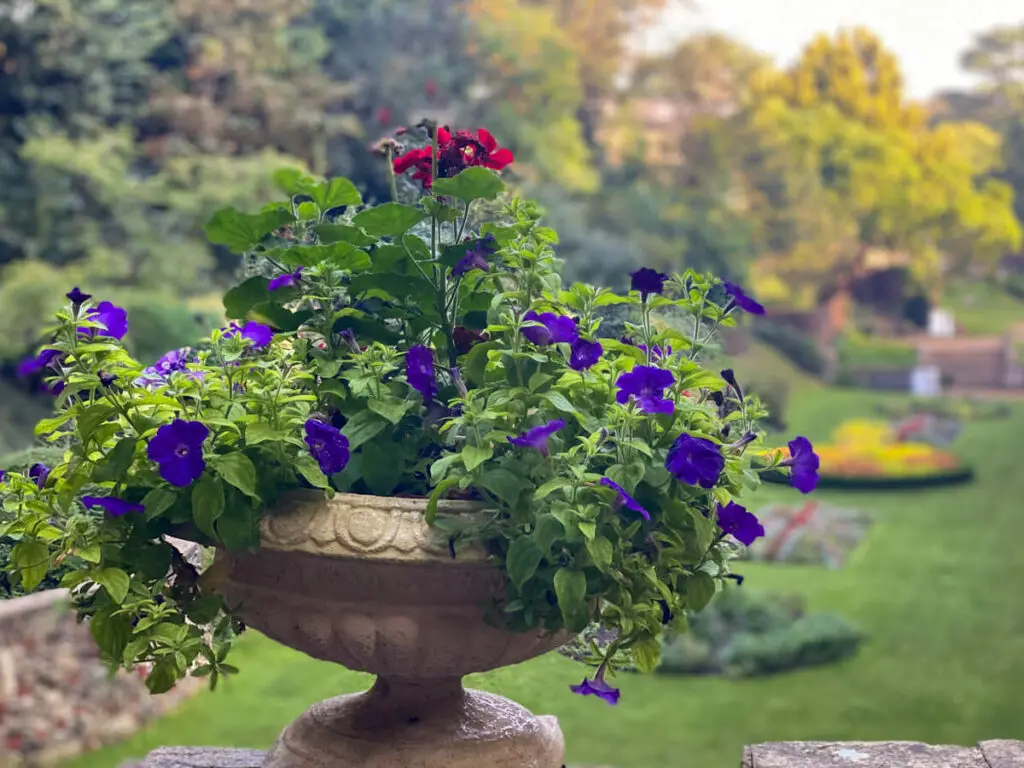 Henry Trevor, known for his trade in fashionable furniture, was eager to create a garden that would be a testament to Victorian taste and style. To bring his vision to life, he sourced materials from Gunton Bros. at Costessey and other places, including bricks, natural and knapped flints, carrstone, and clinker (waste material from gas works or kilns). These materials were artfully combined to construct the distinctive features that define the garden.
In 1871, a grand Palm House was erected within the garden, adding a touch of exotic allure. However, this impressive structure was eventually demolished around 1910. Today, the footprint of the Palm House is marked by flower beds, and remarkably, a thriving palm tree still graces the Plantation Garden.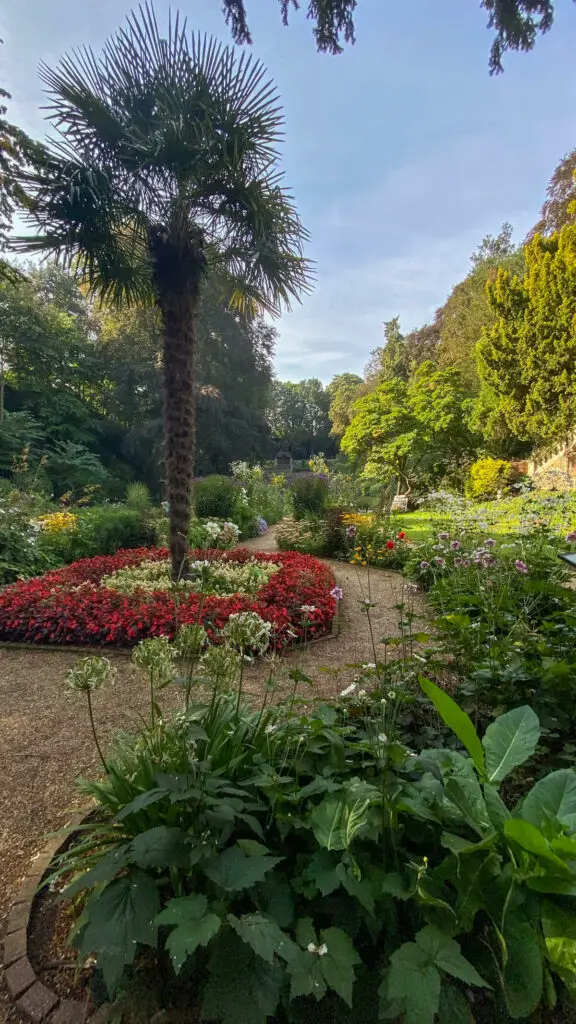 Throughout his stewardship of the garden, Henry Trevor held a deep appreciation for flowers, and they played a central role in his design. His dedication to cultivating this green sanctuary was complemented by the enduring partnership with his head gardener, George Woodhouse, who faithfully served for an impressive 30 years. The Gardener's Cottage, which housed George, stood as a testament to their collaboration until its demolition around 1970.
Following Henry Trevor's passing in 1897, the property changed hands multiple times, and the garden fell into neglect, fading from sight and memory. The revival of the Plantation Garden owes much to Bryony Nierop-Reading, who is credited with the initial recognition of the forgotten garden nestled in the old quarry on Earlham Road in Norwich.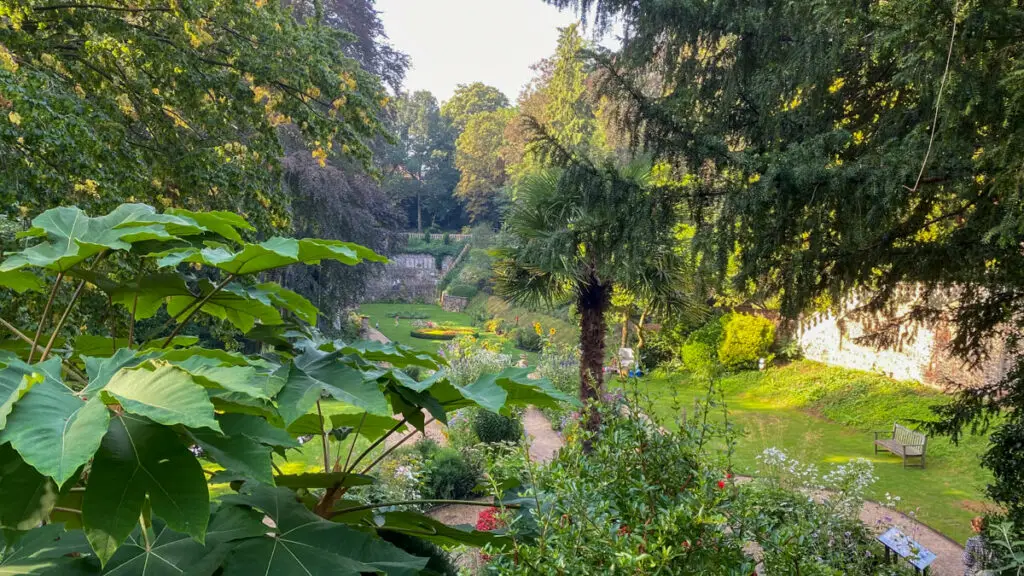 Bryony organized the first meeting, held in Norwich City Library, bringing together individuals interested in embarking on the restoration of the Plantation Garden. The Plantation Garden Preservation Trust (PGPT) was established in 1980 as a registered charity (no. 1165433).
Since its inception, the majority of the work involved in maintaining and enhancing this Grade II listed site has been undertaken by dedicated volunteers. Their passion and commitment have breathed new life into this historical gem, allowing the Plantation Garden to once again thrive as a vibrant and cherished part of Norwich's heritage.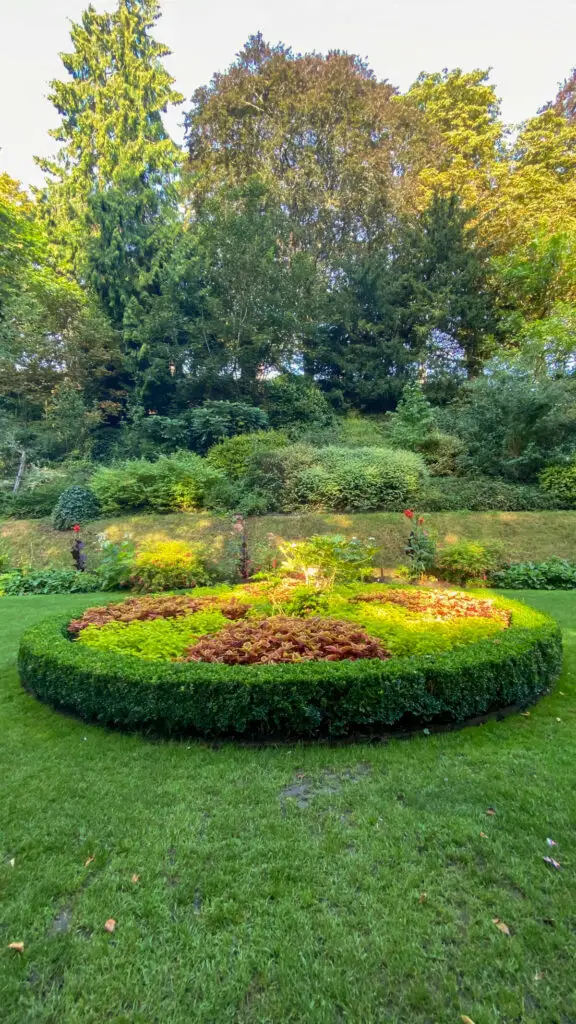 Visiting the Plantation Garden Today
When you visit the Plantation Garden, you'll want to take your time and enjoy the experience of exploring this 3-acre garden. Here are some of the features that you absolutely should not miss:
The Fountain: At the heart of the garden, you'll find a towering 30-foot tall Gothic fountain, dating back to 1857. This splendid fountain stands as the centrepiece of the entire garden, a testament to its historical charm.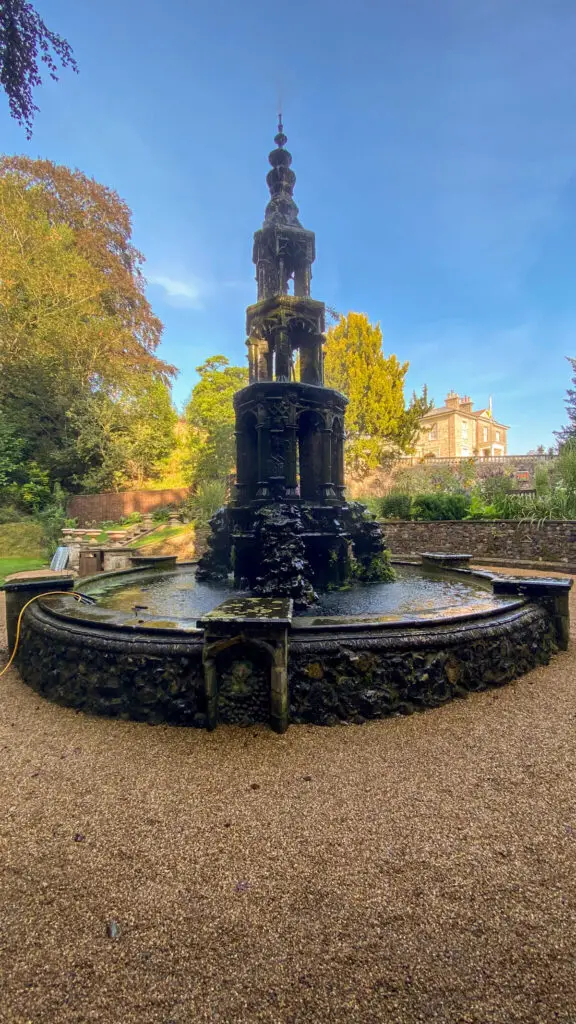 Rustic Bridge: Near the entrance, an enchanting rustic bridge beckons you. Its sides are artfully formed by tree branches, so it almost feels like something from a storybook.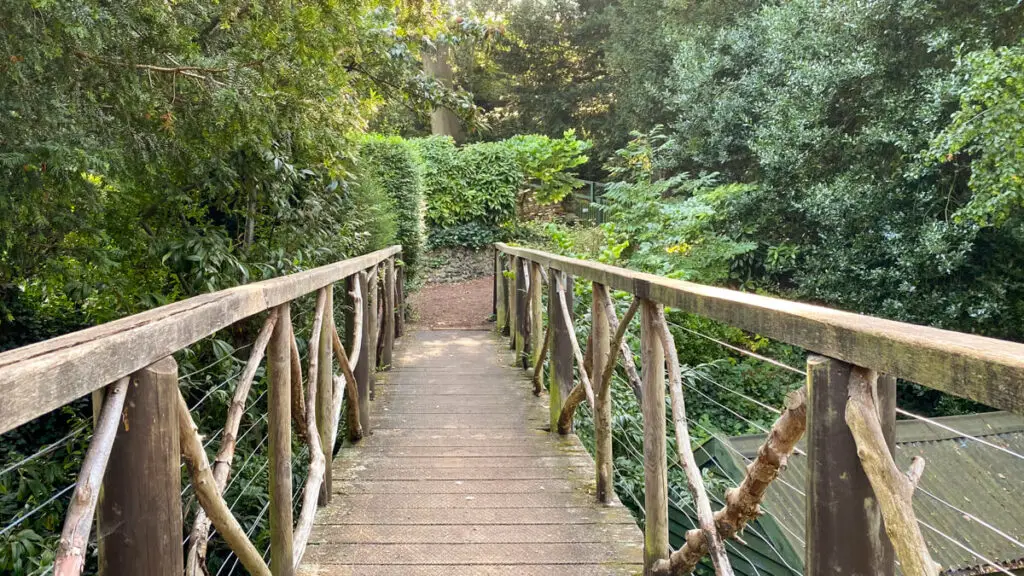 Main Lawn: As you meander deeper into the garden, you'll encounter a meticulously groomed main lawn. Here, perfectly trimmed grass is complemented by vibrant flower beds, creating an ideal setting for a romantic picnic.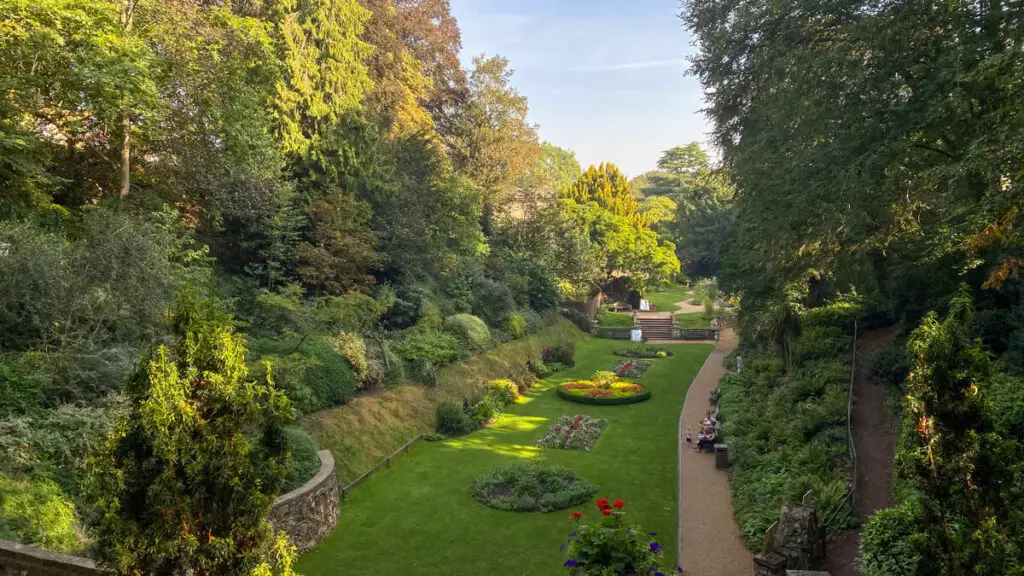 The "Medieval" Wall: Along one side of the garden, a remarkable "Medieval" wall stands tall. Composed of a mosaic of brick and tile, it bears the date 1871 and boasts an array of intriguing symbols, faces, and shapes that invite contemplation.
Italian Terrace and Summer House: For a panoramic view over the main lawn, don't miss the Italian Terrace. Ascend the steps to take in the stunning vista. You can appreciate the rustic summer house's exterior, but it is not open for visitors to go inside.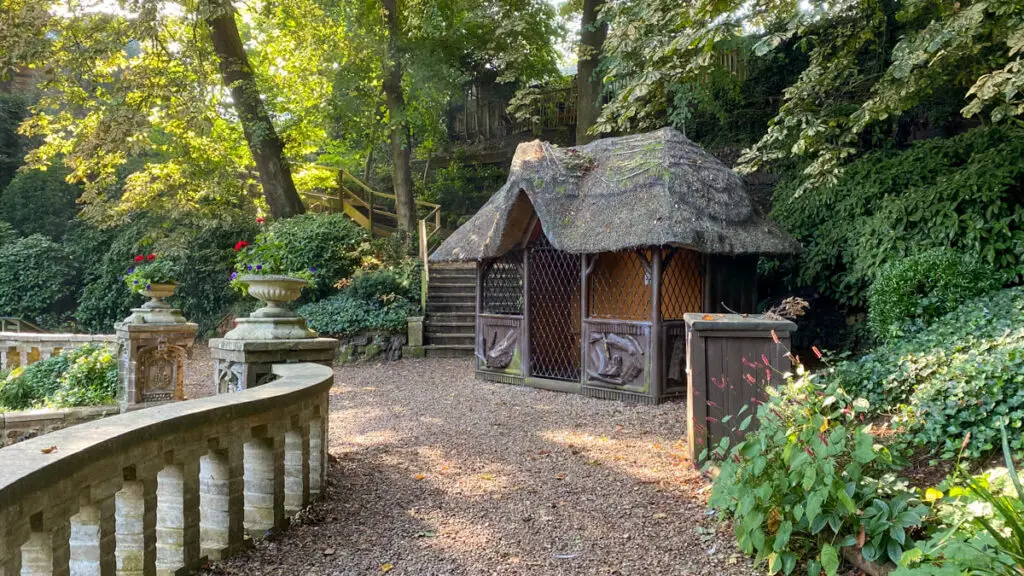 Woodland Walk: Starting from the Italian Terrace, you can embark on a serene woodland walk. This path gently slopes down to the main lawn and winds its way through a diverse landscape of native and non-native trees, offering a tranquil escape.
If you want to go to more places like the Plantation Garden, please check out our post on the best gardens to visit in Norfolk.
Read more reviews of the Plantation Garden here.
Plantation Garden Events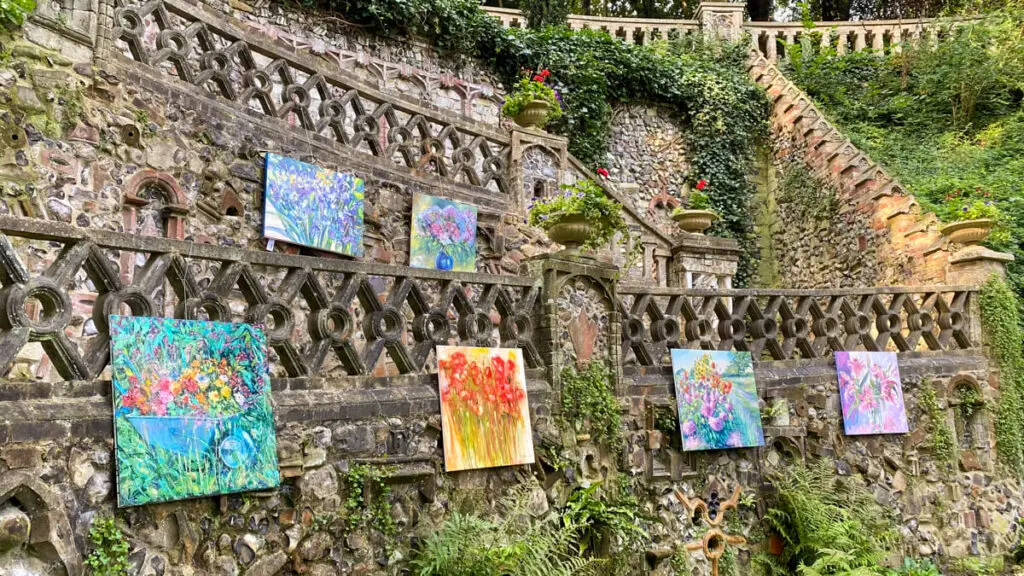 Make sure to keep an eye out for the special events organized by the Plantation Garden. From theatre performances and inspiring art exhibitions to delightful afternoon teas, plant sales, outdoor cinemas, poetry readings, and so much more, there's always something happening.
In 2023, they introduced hour-long guided history tours on select days.
See what's on at the Plantation Garden here.
Norwich Plantation Garden FAQs
How much is admission to Plantation Garden?
Plantation Garden admission is £2.00 per person, but it's free for members. Children under the age of 16 can also enjoy free admission when accompanied by an adult.

You have two convenient options for payment: You can drop your cash donation into the Victorian post box at the entrance or make a text donation by using the number displayed nearby from your mobile phone.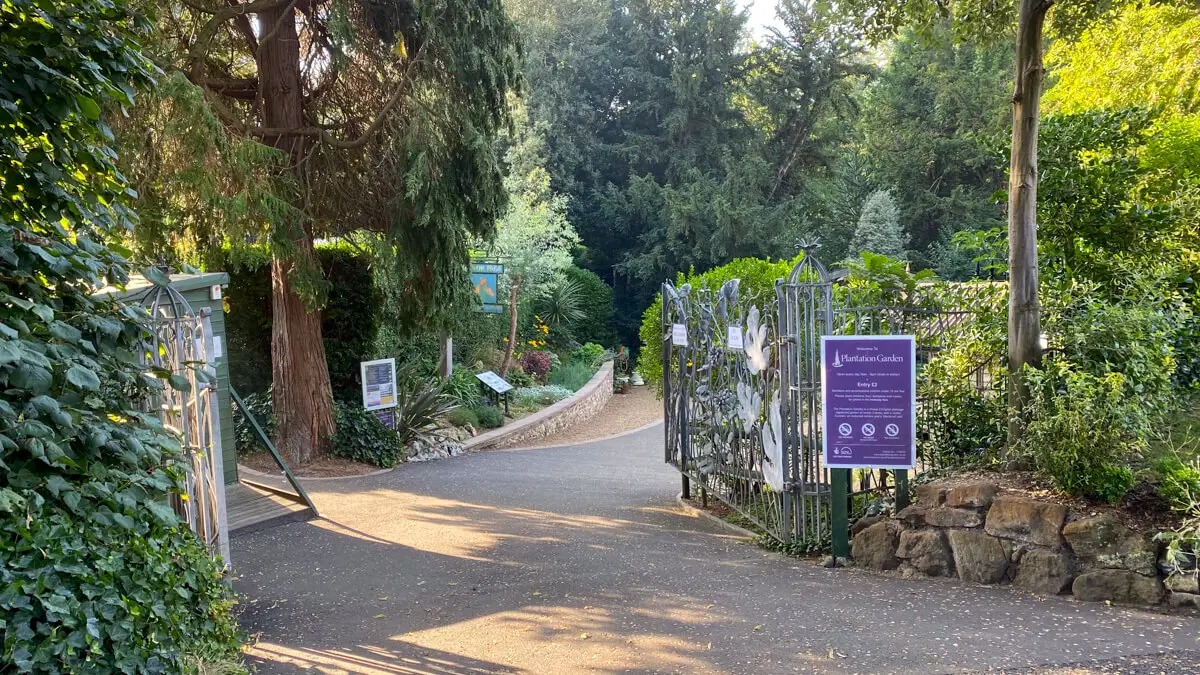 Are dogs allowed in Plantation Garden?
Only guide or assistance dogs are allowed in the Plantation Garden.
What are the opening hours for Plantation Garden?
The Plantation Garden is open every day of the year at 9:00. During the summer it closes at 18:00, and during the winter, it closes at 16:00.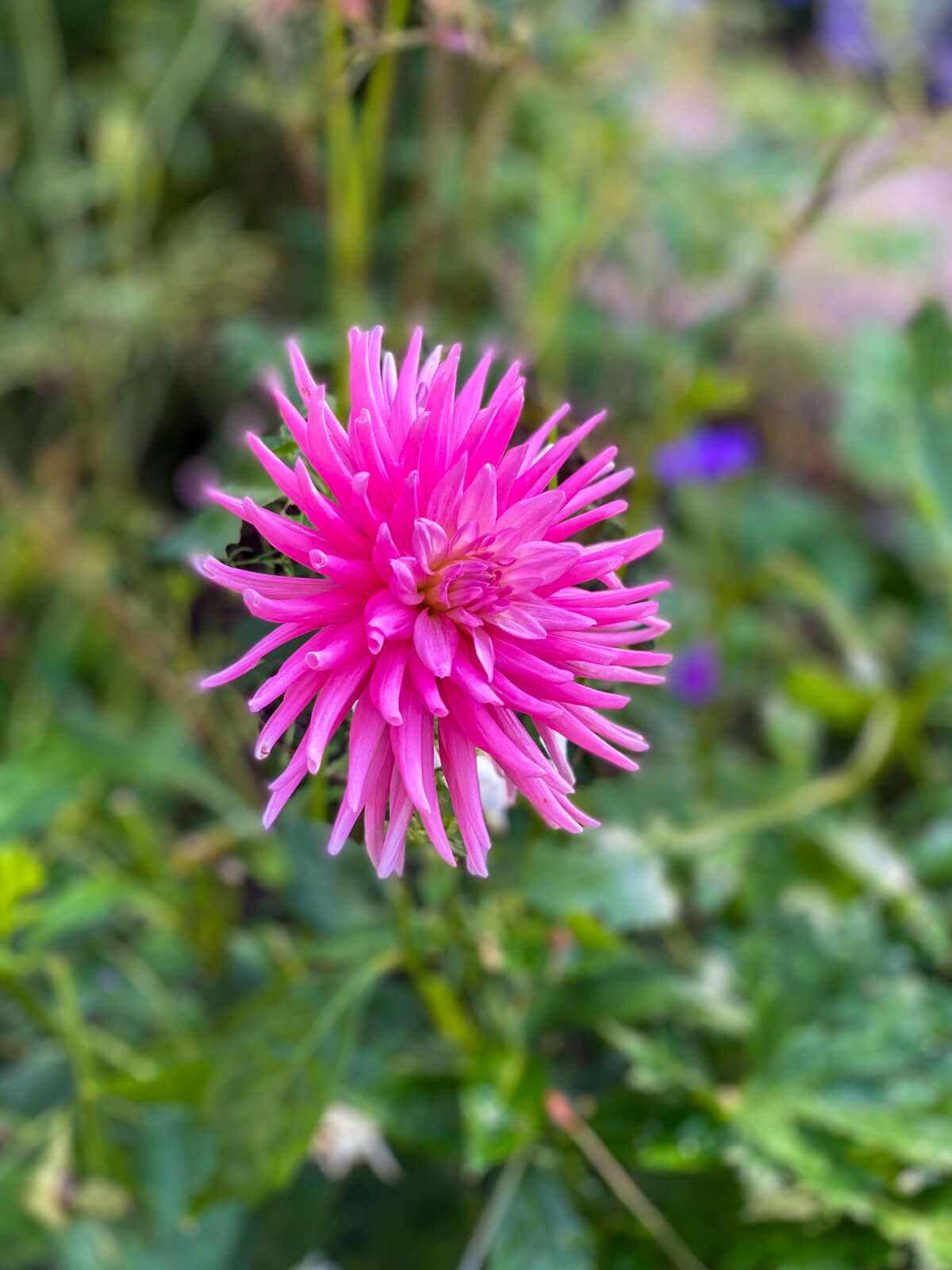 Is the Plantation Garden good for kids?
Plantation Garden in Norwich can be a pleasant outdoor space for kids to visit. While it lacks dedicated play facilities, its lush greenery and well-maintained lawns make it a suitable spot for a family picnic and a peaceful environment for children to explore.

Parents can take the opportunity to educate their kids about Victorian-era gardens and historical preservation. However, if you're looking for extensive play equipment or specific child-focused activities, you might want to check out our list of the best things to do with kids in Norwich.
Is there food at Plantation Garden?
No but you are allowed to bring your own food and drinks. Keep in mind alcohol is not permitted.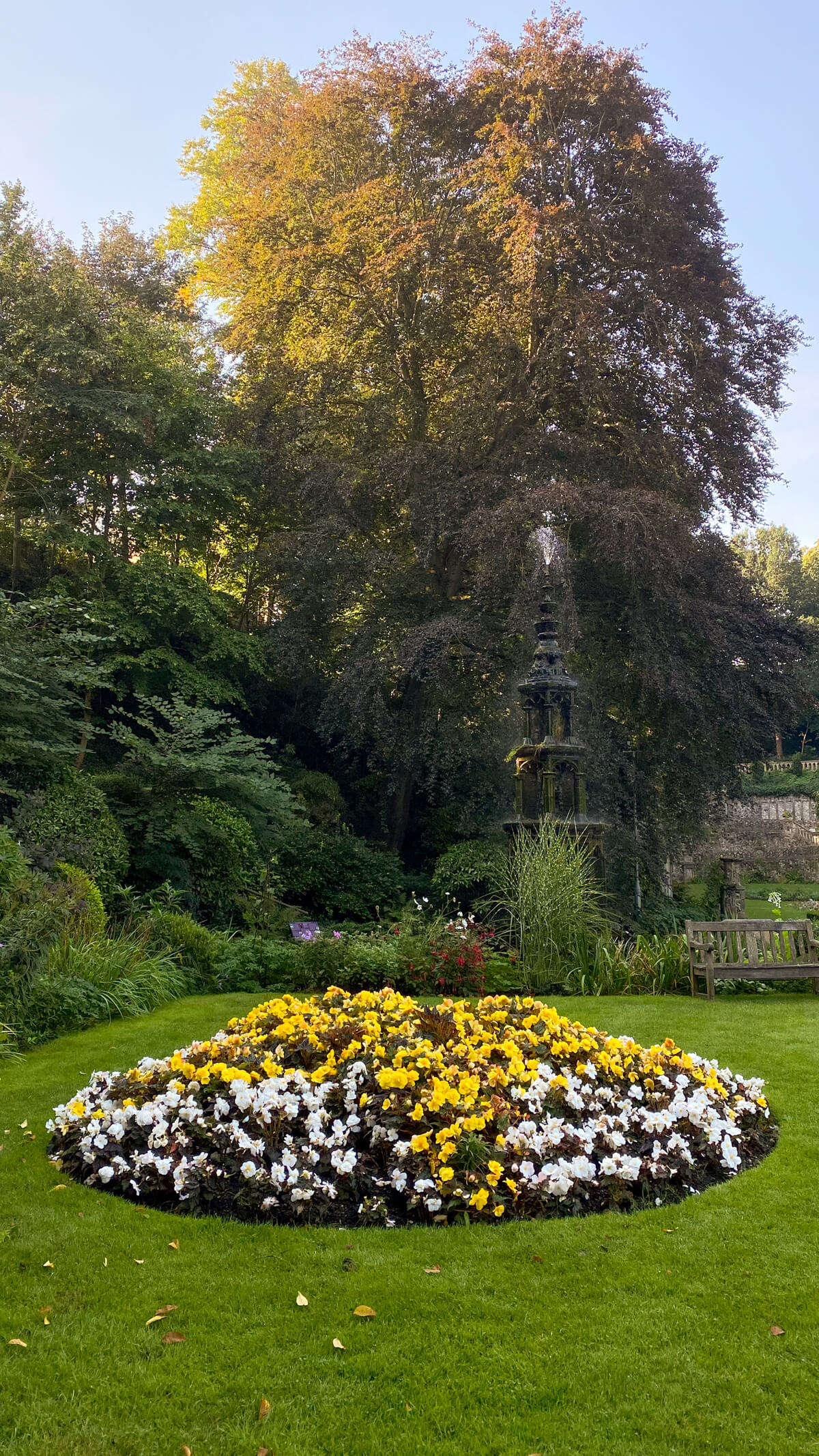 Are there toilets at Plantation Garden?
Toilet facilities, equipped to accommodate wheelchairs, are available only during special events.
Where is the Plantation Garden?
The Plantation Garden is located at 4 Earlham Road. As you head out of the city on Earlham Road (B1108), keep an eye out for the entrance just beyond the Catholic Cathedral. Look for the brown sign to guide you.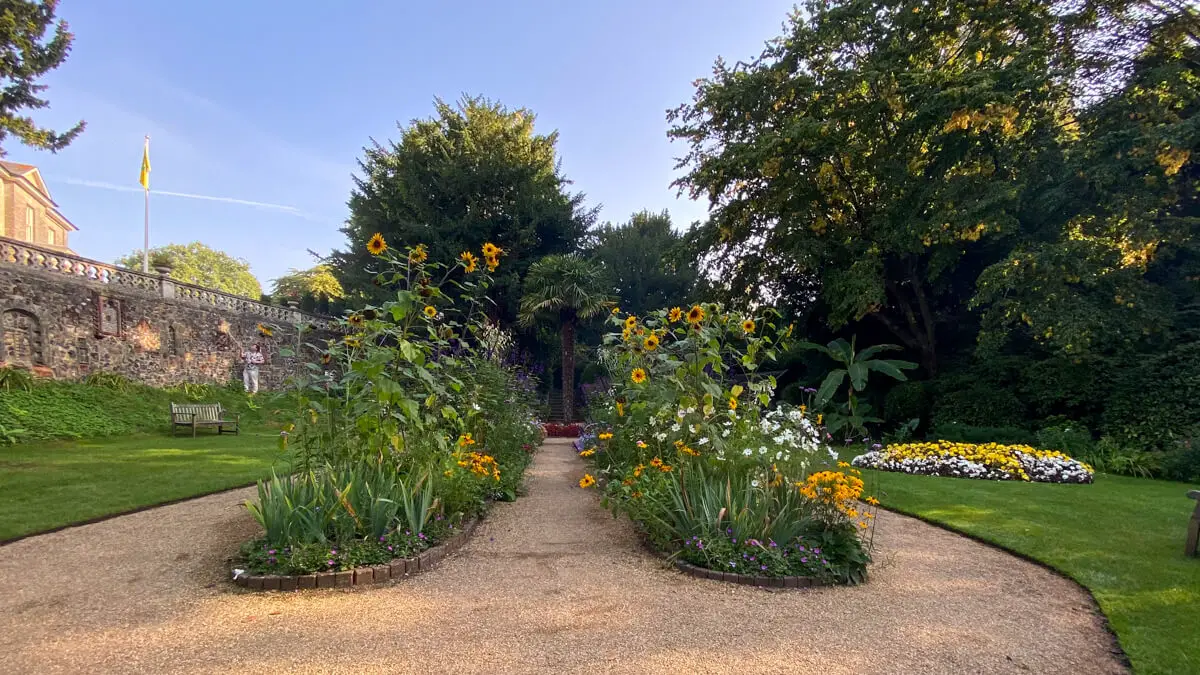 Where can you park for Plantation Garden?
Plantation Garden does not have a dedicated parking area. However, parking options are available nearby. Paid parking by phone is available at hotels adjacent to the garden on Earlham Road. On Sundays, you may find free parking on Earlham Road or in nearby residential areas. Another option is to utilize the St. Giles Street Car Park or explore alternatives through YourParkingSpace.
Is the Plantation Garden worth visiting?
The Plantation Garden in Norwich is not only a historical treasure but also an affordable escape. Step into a Victorian paradise with its stunning Gothic fountain, rustic bridge, and captivating "Medieval" wall. This tranquil oasis, with its lush lawns and vibrant flower beds, is a treat for history buffs, nature lovers, and budget-conscious visitors alike. Don't miss the chance to explore this hidden gem that won't break the bank.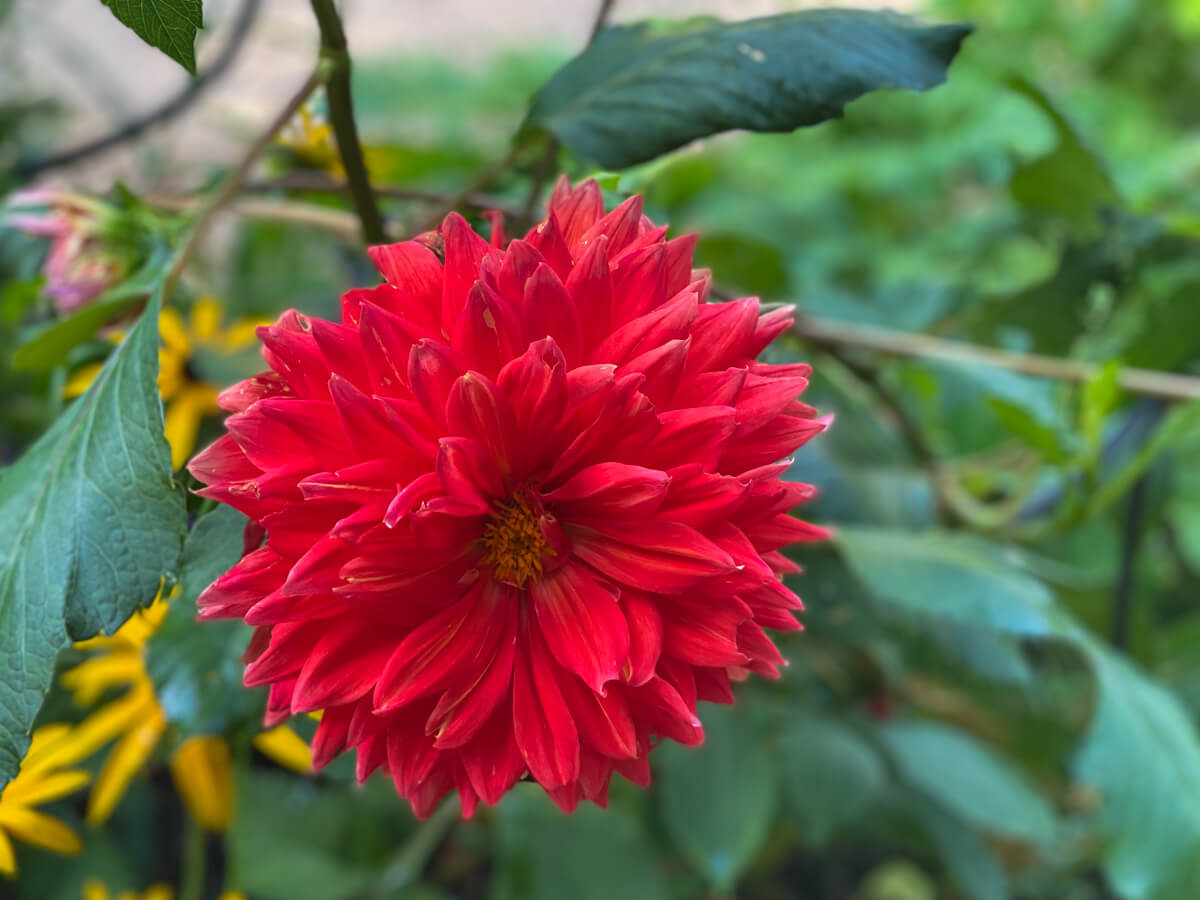 Disclosure: This post contains affiliate links. This means we will receive a small commission for some purchases made using links in our blog with no additional cost to you.  Please be assured we would not promote any product unless we believe that our readers will also benefit.  The commission does not influence the editorial content of this site.