The Fifth of November in the UK is known as Bonfire Night or Guy Fawkes Day / Night. It is celebrated with firework displays around that time. If you want to mark the occasion, here are some of the best Bonfire Night events in Norfolk.
*Be sure to keep up to date with what's happening in Norfolk by joining our email list here.
*Details for many of the 2022 Bonfire Night events have not been announced, but you can get an idea of what to expect from the events that were held in 2021. I will update the post as the information becomes available.
History of Bonfire Night
In 1605, Guy Fawkes, a Catholic, tried to blow up Parliament in protest as it was under Protestant control. The plot failed and Fawkes was executed. Big fires were lit around London in celebration and the anniversary has been marked ever since with both fireworks and bonfires. 
Read more about Guy Fawkes here.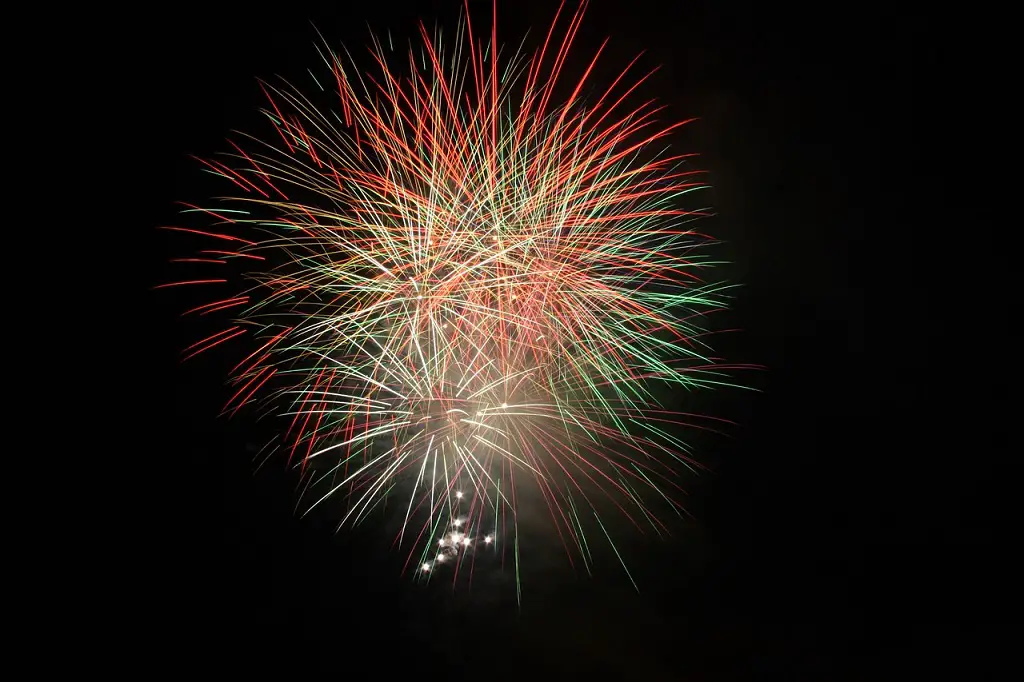 Bonfire Night in Norfolk
You will probably hear and see fireworks for a few days leading up to the big night and even a few days after. There are several organized events but there are many more informal ones. Personally, I prefer to leave the firework displays up to the professionals. Not only is it safer, but the show will be more spectacular.
Typically the largest show in Norfolk is Norwich's Big Boom Fireworks which takes place above Norwich Castle. Unfortunately, that event is not taking place in 2021. Instead, here are a few Bonfire events in Norfolk to choose from.
Remember these are outdoor events, so be sure to check the weather and dress appropriately.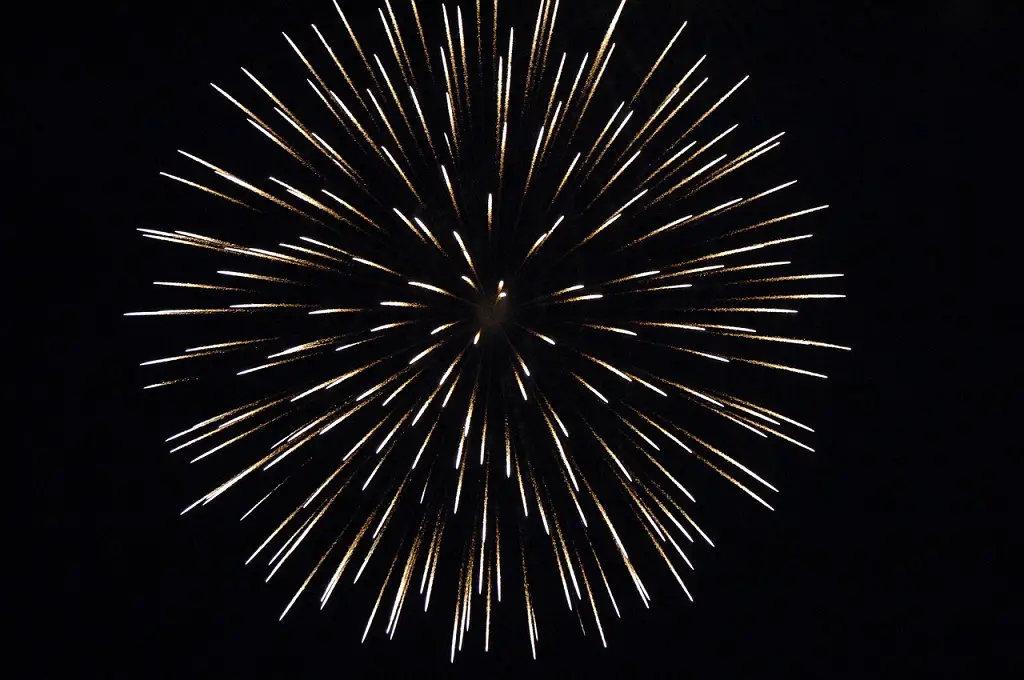 Hunstanton Fireworks
Date: 6 November
Hunstanton has one of the largest firework displays in the area and it gets bigger each year. The event is held at the Hunstanton Clifftop Car Park. They have a funfair with children's rides, stalls, live music with laser show, a large bonfire, fireworks, refreshments, and mulled wine.
The gates open at 17:00 and the bonfire will be lit at 6pm. At 19:30, the firework display starts. A laser show with music from Rock Choir will accompany the fireworks.
Admission: Cars are £25 for a maximum 7 people. If you are going on foot, it is £10 adults, £5 under 16's and over 65's
Fawkes in The Walks in King's Lynn
Date: 5 November
This free fireworks display, organised by the Borough Council of King's Lynn and West Norfolk, will also feature live music. The bonfire will be lit at 18:00 and the firework show is at 20:00.
While you are in the area, be sure to check out our recommendations for the best things to do in King's Lynn.
Admission: Free, no tickets needed.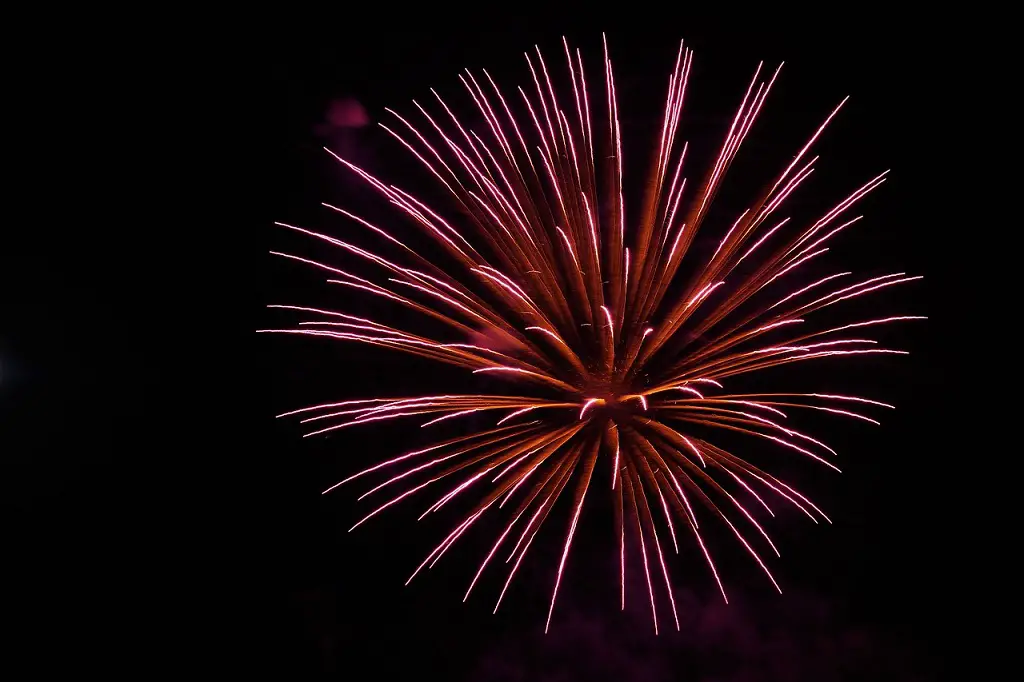 Downham Market Fireworks
Date: 6 November
Whitelightning Pyrotechnics will be putting on a spectacular display, and Grays Funfair Rides will be on site with rides, slides and more fun things for the kids. JakRopa will be running the show on stage, and keeping everyone entertained.
Downham Market Roundtable runs this fireworks event that raises much needed funds for local charitable causes. The profits go to finance local groups that can help those who need it. If you are interested in having a stand at the event, get in touch with them.
Admission: To go to this Bonfire night event, you must buy tickets online in advance. Family tickets that include 2 adults and 2 children are £20. Adult tickets for those 16 and up are £7.50 and child tickets are £3.50. It's free for children under 3. You can also pre-purchase food. Buy tickets here.
Wroxham Barns Socially Distanced Low Bang Firework Event
Date: 3 or 4 November
If you have young children, this is probably the best Bonfire night event for you. They have a low bang firework display set to child friendly Disney music and you get entry to the Junior Farm for the evening. Kids can enjoy the rides at the fun park too.
You get your own socially distanced square in the firework field which can fit up to 6 people and is 2 metres from the next group. Bring a blanket or some camping chairs to make the most of the evening. If you get hungry, their catering areas will be open, along with food trucks and a bar.
The event runs from 17:30 – 20:30 and the fireworks start at 20:15.
Admission: You must pre-book. Tickets are £60 per socially distanced square (up to 6 people including children and babies). There are 3 arrival times to allow for a staggered entry. Get more information and buy tickets here.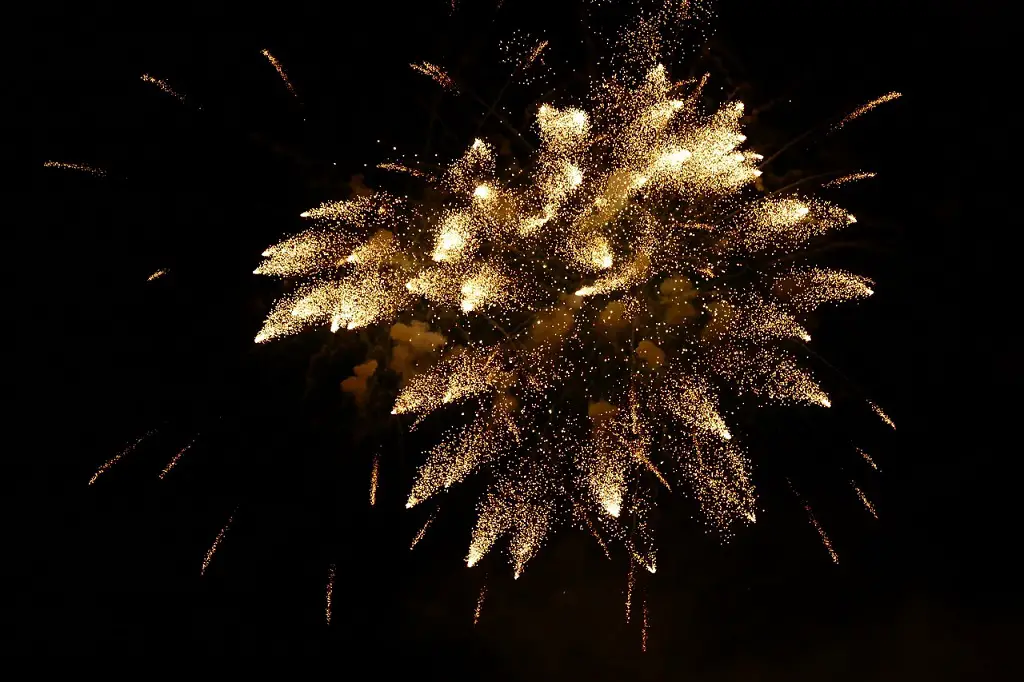 Taverham Fireworks Night
Date: 6 November
This popular annual bonfire and fireworks night event is back for 2021! Gates will open at 18:00 with firework displays at 19:00 and 20:00. It all happens at the Taverham Scout Group Headquarters on Sandy Lane (Use postcode NR8 6JR for the sat nav).
Admission: Tickets are £6.50 (plus a small 51p booking fee). Children 5 or under are free with a paying adult. You need to purchase tickets in advance here.
Raynham Estate Fireworks Display
Date: 5 November
For the first time, Raynham Estate will host a traditional bonfire and fireworks display. Refreshments will be available including their own Raynham Beef Burgers, plus plenty of hot chocolate and warming drinks to keep you cosy.
The car park will open at 17:30. Then at 18:30 the bonfire will be lit, and the firework display is scheduled to start from 19:30.
Admission: You can save money by purchasing tickets in advance. If you buy tickets online, the entry price is £5 per car (versus £7.50 on the gate), or if arriving on foot £2.50 per person (versus £3.50 at the gate). Get tickets here. This event will be raising funds for local charities.
We Love Fireworks at the Wymondham Rugby Club
Date: 5 November
It's an evening with fireworks (starting at 18:00), a funfair, DJ, and street food vendors. They will also serve a range of drinks from the rugby club bar (payment by credit card only).
Admission: You will need to pay cash at the gate. It's £6 for adults, £4 for under 16s, and under 4s are free.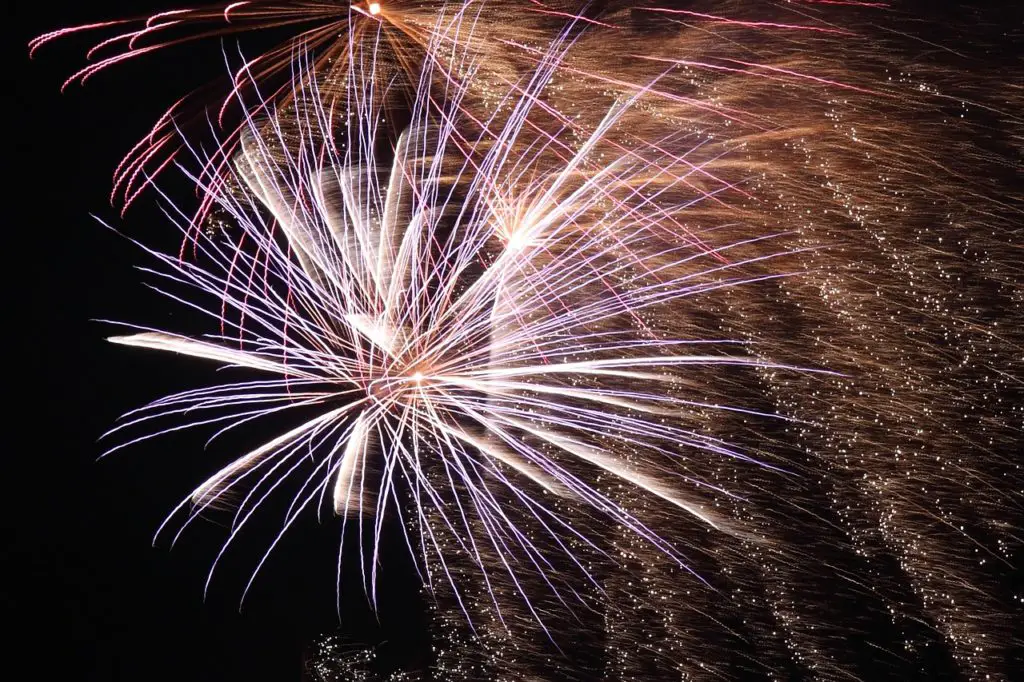 Kenninghall Fireworks Spectacular
Date: 5 November
Enjoy a spectacular firework display along with a bar, cake stalls and food vendors Peaky Pizzas, Dirty Fryer Boys and Debbie's Dinky Donuts. The gates open at 17:30, with the bonfire at 18:00 and the fireworks at 18:30.
It will take place at Eastern field at the junction of Quidenham Road and Garboldisham Road (use postcode NR16 2EQ for sat nav). Since there is no parking on the field itself attendees will need to park considerately in the village and walk.
Admission: You can save a bit by buying tickets for £7.50 per person in advance online here or from Twin Teapots, Kenninghall Stores or The Red Lion Pub. Tickets at the gate (if available) will be £10. Kids primary school aged and younger go free.
Rackheath Fireworks Display
Date: 5 November
Fireworks are back at the Rackheath Stracey Sports Park for 2021. This year there will also be a light show in addition to the the mini funfair, bar and street food vendors including Harry's Soul Train, East Coast Pizza Co and The Bucket List. 
Gates open at 18:00. There will be two firework shows – one at 19:30 and the finale at 20:15.
Admission: You just pay cash at the gate. Admission is £5 for adults (17 and up) and you get two under 16s free with each adult ticket.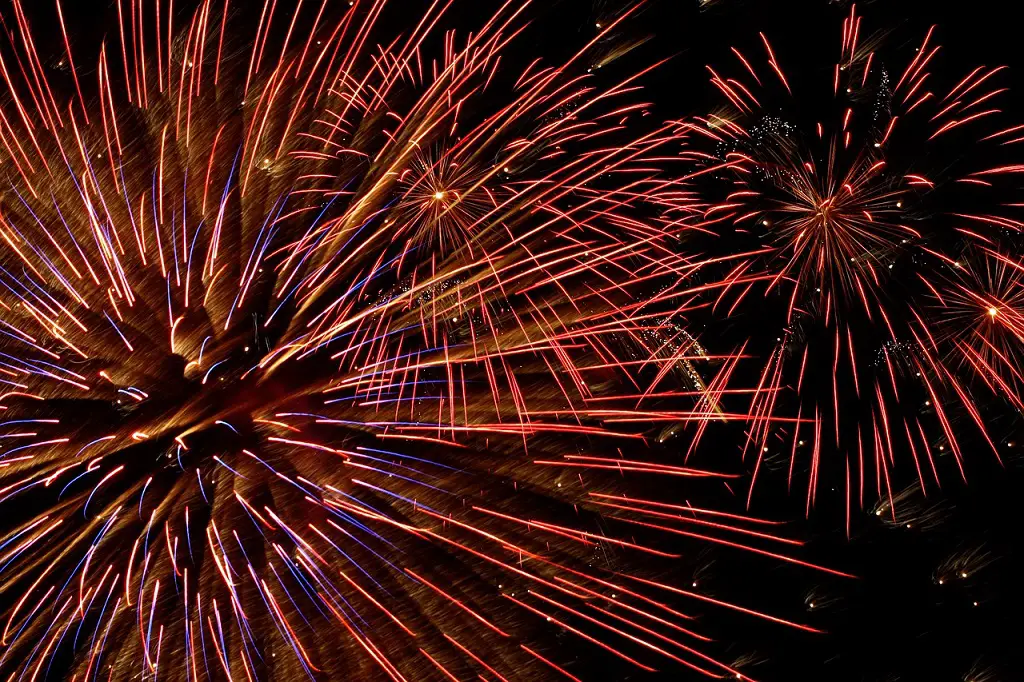 Bawburgh Bonfire Fireworks & BBQ
Date: 6 November
After skipping a year, the Bonfire Night event in Bawburgh Village is back. The event starts at 18:30 with the fireworks show at 7:30. They will also have a licensed bar.
Admission: It's £5 for adults, £2 for children, and todlers are free.
North Walsham Fireworks
Date: 7 November
You can watch fireworks at North Walsham Town Football Club's Greens Road grounds on Sunday evening. The Bonfire Night event, sponsored by Drury's, will start at 4pm. They will have food stalls selling burgers, hot dogs, jacket potatoes, pizza, doughnuts and more. The band Headway will also play.
Note that there is no onsite parking for the event.
Admission: Free, no need to book in advance. Donations to support the North Walsham Football Club are welcome.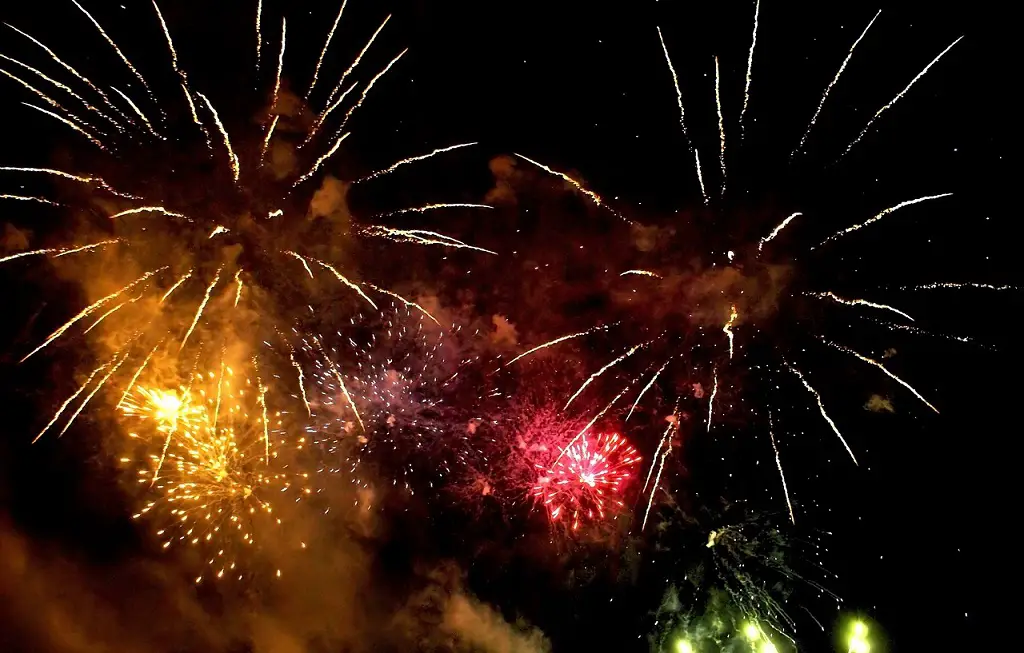 More Seasonal Events in Norfolk
If you enjoyed this post, be sure to check out our other event guides:
The Best Halloween Events in Norfolk
The Best Christmas Events in Norfolk
The Best New Year's Eve and New Year's Day Events in Norfolk
Keep up to date by joining our email list here.