Just outside Norwich city centre, you will find one of our favourite spots, Whitlingham Country Park. We visit often because it is close to where we live and has so much to offer.
If you are thinking about visiting Whitlingham Country Park, this guide includes general information, tips, and ideas for things to do.
Sign up for our email newsletter here so we can keep you up to date with what's happening around Norfolk.
Note: This post contains affiliate links.  As an Amazon Associate, we earn from qualifying purchases. Please see disclosure for more information.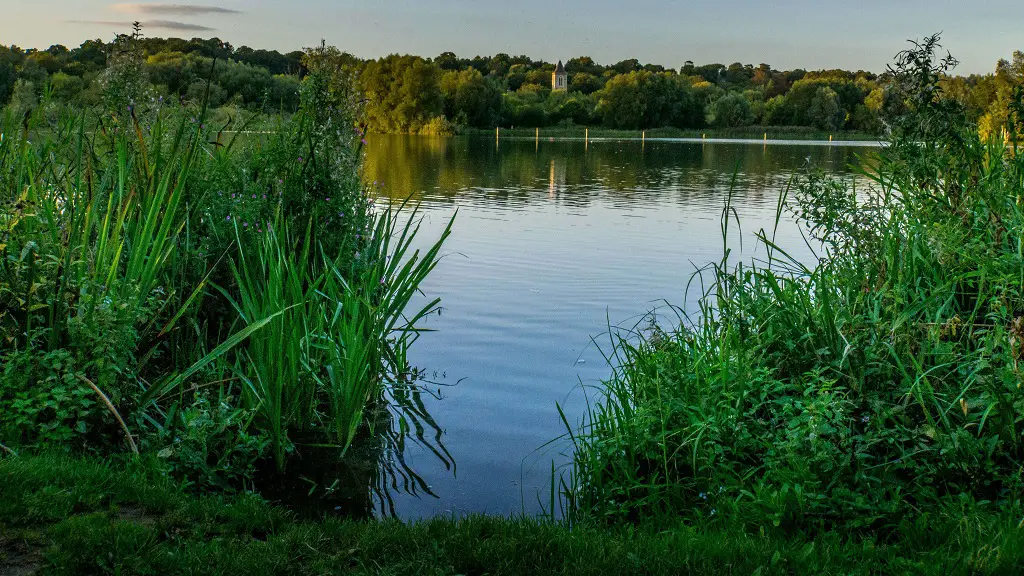 History of Whitlingham Country Park
Whitlingham Country park is over 280 acres of beautiful countryside only two miles from the Norwich city centre near the village of Trowse. Previously, the land was part of the Crown Point Estate owned by the famous Colman family. It is now managed by the Whitlingham Charitable Trust on a long lease to provide a place for peaceful enjoyment of nature near Norwich.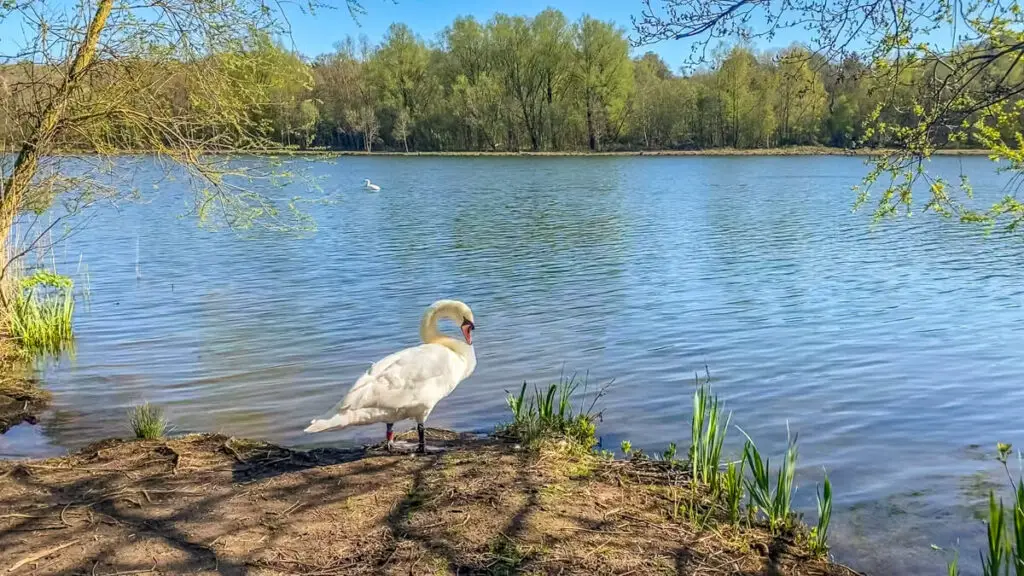 The main features of the park are the two broads which were created through the process of gravel extraction. In 1990, the extraction work began to create the Little Broad. Five years later, work began on the Great Broad, with the quarry removing around 220,000 tonnes of material a year.
The gravel that was removed from Whitlingham has been used on several major projects in Norwich including Castle Mall, The Forum, and the redevelopment of the old Nestlé site into the shopping mall now known as Chantry Place.
Whitlingham Country Park was designated as a Local Nature Reserve by the Broads Authority in 2009.
11 Things to Do at Whitlingham Country Park
Whitlingham Park is an ideal place for the whole family to relax and enjoy nature. It offers a wide array of activities so there is something for everyone.
#1 Go for a Walk or Run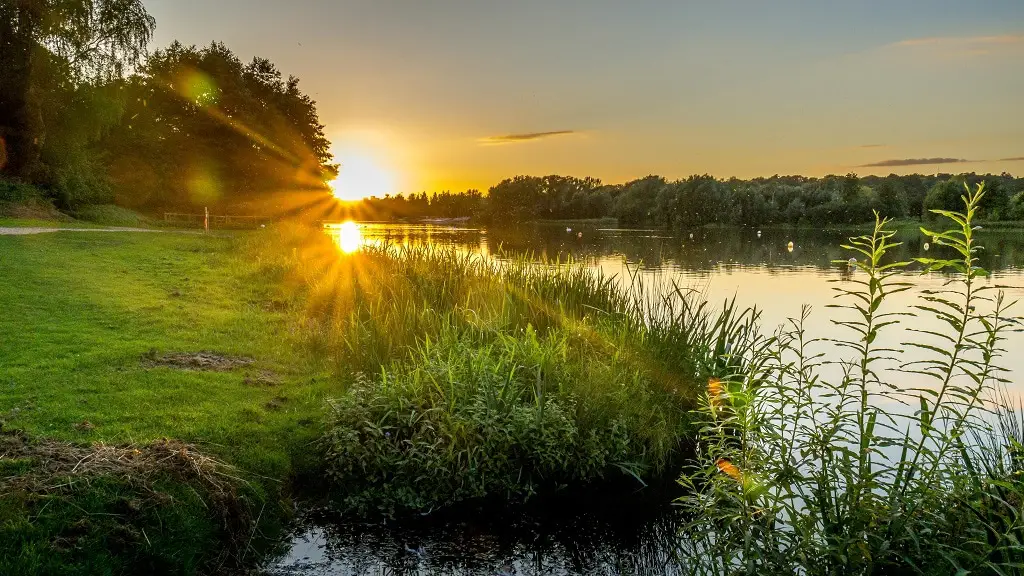 One of the things that attract people to Whitlingham is the path around the Great Broad which is wheelchair accessible. It's mostly flat and only a little more than 2 miles long so it's suitable for most fitness levels and kids. Runners and cyclists also use this circular trail.
The views over the serene water of the Broad are calming. Time your visit right and you can see the colours from either the sunset or sunrise across the water.
You can bring dogs on this walk although there is a section that goes through a nature area where they need to be kept on leads.
There are also trails in Whitlingham woods which is a bit to the east of the Broad. These paths are more challenging as some have steep inclines (including stairs) and are less crowded.
The 37.5 mile Wherryman's Way from Norwich to Great Yarmouth also goes through Whitlingham Country Park. The trail goes through the heart of the Broads, along the banks of the River Yare, through open marshes, reedbeds, grazing meadows and quaint villages.
Get more information about it here.
#2 Try Some Water Sports (April to October Only)
While swimming is not allowed at Whitlingham Country Park, there are several ways you can enjoy the water. At the west end of the Great Broad, you will find Whitlingham Adventure where you can hire different watercraft by the hour from April to October.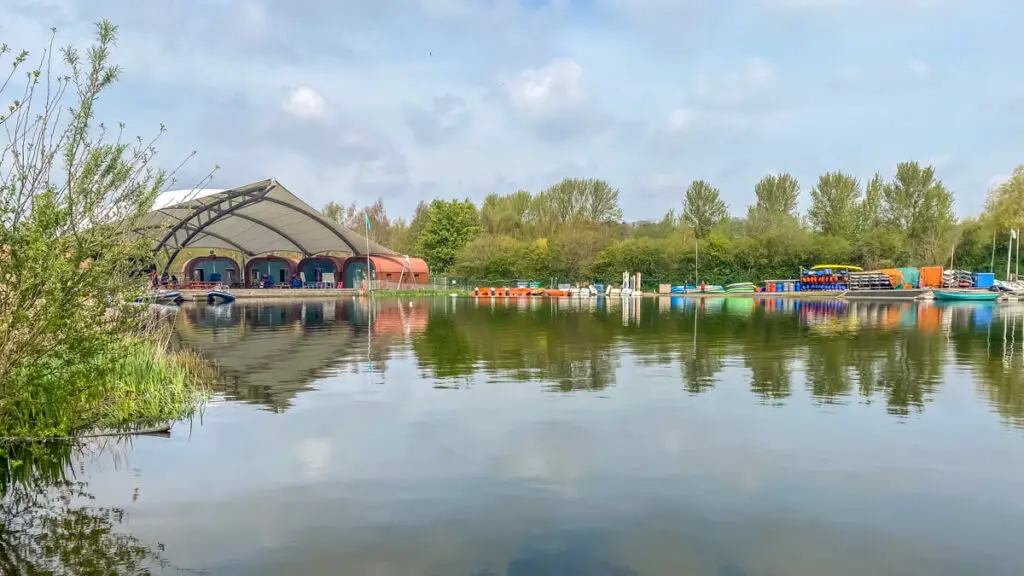 Choose from paddleboards, canoes, kayaks, or a katakanu that can hold six people. You will need to book in advance. Get more information here.
RELATED: The Best Things to Do on the Norfolk Broads
#3 Go Birdwatching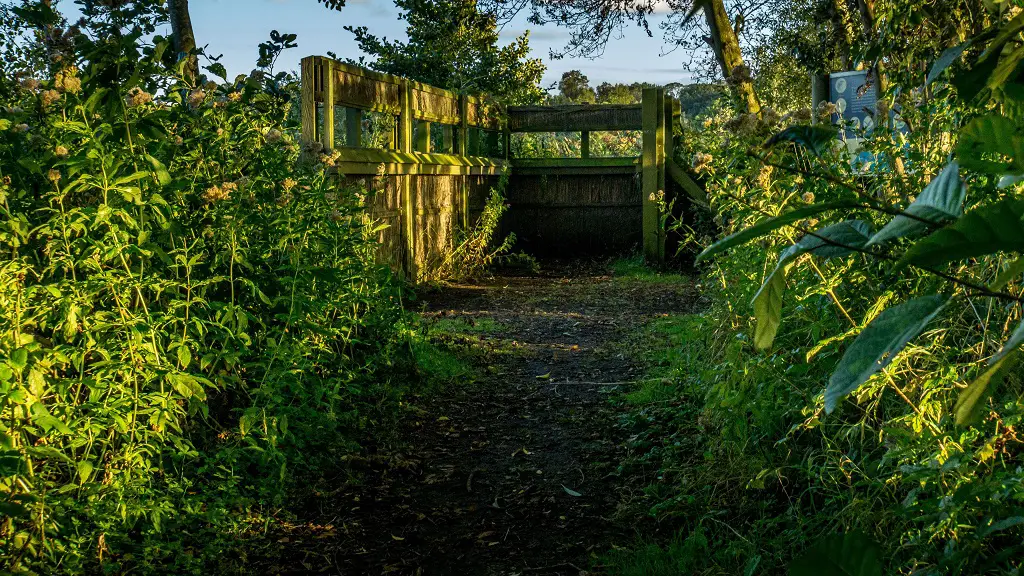 Most of the time when we visit there are more birds than people at Whitlingham Park. Around the Broad, you may see various types of geese, swans, ducks, gulls, swifts, sparrowhawks, herons, cormorants, and even kingfishers.
There is an open bird hide on the north side of the broad for bird-watching. You need to turn off the main path toward the water, just look for the sign.
Whitlingham Woods is home to woodpeckers, treecreepers, nuthatches, and jays.​
Find out about more places for birdwatching in Norfolk here.
#4 See the Ruins of Trowse Newton Hall
Hidden amongst the trees not too far from the Flint Barn you can find the ruins of Trowse Newton Hall which was originally the country retreat of the Priors of Norwich Cathedral.
It takes a bit of imagination to picture the grand house these ruins must have once been. Many visiting dignitaries would stay here during its prime. In 1335, King Edward III of England and Queen Phillipa of Hainault were guests at the hall.
In the 18th-century it was home to tenant farmer William Money and his family. The hall was attacked and ravaged during the food riots of 1766. The ruins were further destroyed in 1890, and some bricks were added in recent years to stabilise what remains.
#5 Go Orienteering
Whitlingham Country Park has a permanant orienteering course that is suitable for all ages and abilities. You don't need any special equipment, just download the map here, print it, and bring it with you. You might also want to bring a pen or pencil to jot down the letters on the posts as you find them.
Note: The access to Post 6 is temporarily closed for your safety. Please do not try to enter as bank erosion has left a number of trees at risk of falling.
#6 Find the Victorian Lime Kiln
A path in Whitlingham Woods leads past a lime kiln, which is one of the best remaining examples in Norfolk. It was built into the hillside and is no longer in use. Instead it is a safe space for bats.
The stone-lined pit would have been loaded with alternating layers of chalk and coal. A fire on the bottom of the pit would light the coal and the heat generated turned the chalk into lime. The lime would have fallen to the bottom and been raked out, loaded onto horse-drawn carts, and taken to the riverside wharf. Then it would have been loaded onto wherries to take to the local cement works at Berney Arms and Burgh Castle.
#7 Take a fitness class
If you are looking to up the intensity of your workout or just want to exercise with others, you might enjoy a fitness class at Whitlingham. There are a wide range of offerings including yoga, military-style boot camps, and nordic walking sessions.
When you choose a class or session affiliated to Whitlingham Park, you can be assured that your instructor is fully qualified and insured. Get more information here.
#8 Go Cycling
Whitlingham Country Park is popular with cyclists as it is on National Cycling Route 1. You can cycle on the path around the Great Broad, but remember pedestrians have priority. The main road is another option. Do not go mountain biking or cycling through Whitlingham or Trowse Woods as the paths are not suitable for dual use.
If you don't have your own bike, you can hire one from Norwich's shared bike scheme at Whitlingham by the Flint Barn. 
#9 Visit the Flint Barn Cafe or Have a Picnic
It's easy to work up an appetite exploring Whitlingham Country Park. There is a cafe conveniently located next to the Great Broad and car park. It has an all-day menu with cooked breakfast, freshly made sandwiches, baked potatoes, and homemade cakes and scones, and fair trade coffee.
If you rather bring your own food, there are plenty of spots to picnic. There are tables in the picnic area by Whitlingham Woods. You will want to bring a picnic blanket if you want to use the picnic meadow close to the Great Broad. If you want a view of the Great Broad while you picnic, there are several benches along the path.
#10 Take the Ferry
New as of May 2022, there is a ferry that connects Whitlingham Country Park with the Thorpe Marshes Nature Reserve (which is also free to visit) on the other side of the River Yare. You can find the ferry dock along the river just a bit past where the Picnic Car Park is located.
The ferry operates from 10.00 – 18.00 Thursday – Sunday when the flag is flying from the riverside flagpole. They close for the winter.
Crossing takes about five minutes and costs £3 per person single or £5 return. You can save by getting a family tickets which is £5 single or £10 return. Dogs and bicycles can ride the ferry for £2. Get more information here.
#11 Go Camping
Not too far from the Great Broad, there is a campsite so you can spend the night at Whitlingham Park. Of course, they offer simple camping for tents and camper vans (no caravans), but there are glamping options like the yurt, the goods wagons, and the shepherd's hut too.
There are large, family friendly washrooms with toilets, showers, and an outside wash-up area. Kids will love the play area with a cargo net, wobbly logs, and a slide. If you need essentials, snacks, or phone charging there is a small shop at reception.
Read reviews about the Whitlingham Broad Campsite here.
Whitlingham Country Park FAQs
Is it free to visit Whitlingham Country Park?
Yes, but there is a charge for parking, which goes towards the upkeep of the park. It is pay and display and accepts credit cards.
Are there toilets at Whitlingham Country Park?
Yes, you can find toilets in the car park by the Whitlingham Barn Cafe but they are only available during café hours.
Can you swim at Whitlingham Country Park?
No. The water is deep so swimming is not permitted in either the Great or Little Broad.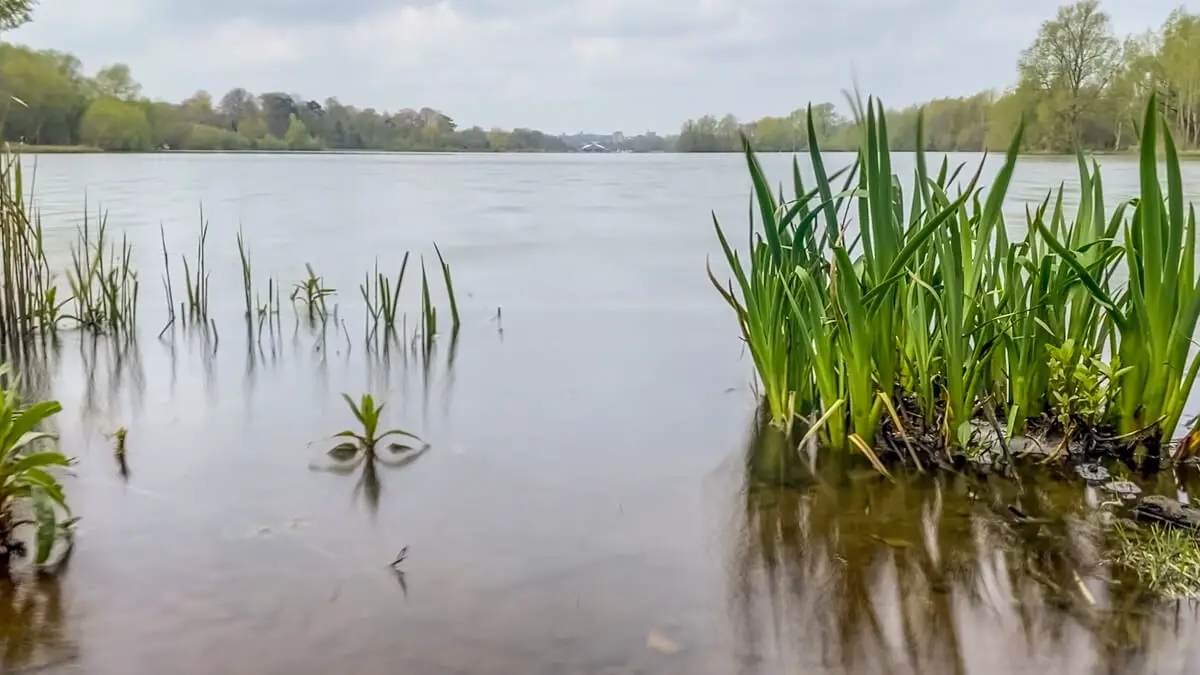 Where do you park for Whitlingham Country Park?
There are several car parks. The main one is by the Whitlingham Barn Cafe and the path around the Great Broad. There is another smaller car park further by the picnic area by Whitlingham Wood.
When is the best time of year to visit Whitlingham Country Park?
We love to go to Whitlingham Country Park all year. Keep in mind that during the winter months, you cannot do watersports, the ferry is not running, and the paths are likely to be muddy.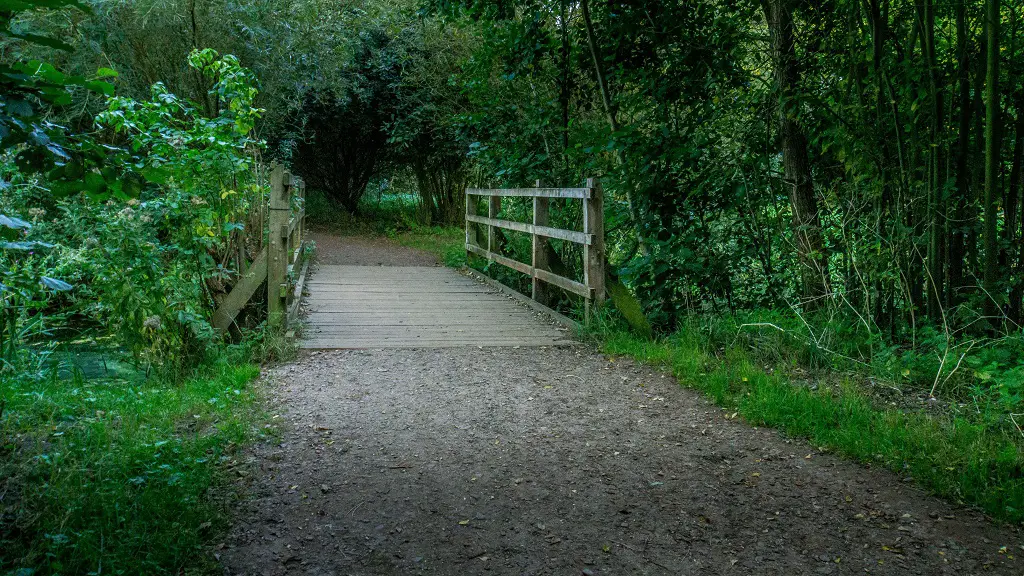 Is Whitlingham a good place to take kids?
Yes. Kids will love Whitlingham since there is so much to do. Even the path around the Great Broad is suitable for kids. If you need more family-friendly ideas, check out our list of the best things to do in Norwich with kids.
Are dogs welcome at Whitlingham Country Park?
Yes, but there are areas where they need to be on a lead to protect the wildlife. Also, please make sure to clean up after your dog.
How do you get to Whitlingham Country Park?
Since there is plenty of parking, you can easily drive to Whitlingham. Use what3words ///face.narrow.icons to find the main car park.
Alternatively, since it is only 2 miles from the city centre, you could walk.
Is Whitlingham Country Park Worth Visiting?
Yes. It's such a peaceful and pretty place, you easily forget that you are so close to the Norwich city centre. It's an ideal spot for walkers, runners, cyclists, nature lovers, adventure-seekers and kids.
Disclosure: This post contains affiliate links. This means we will receive a small commission for some purchases made using links in our blog with no additional cost to you.  Please be assured we would not promote any product unless we believe that our readers will also benefit.  The commission does not influence the editorial content of this site.