Norfolk is one of the best places in the UK for birdwatching. The county is home to several internationally important nature reserves and the Broads National Park. You have the chance to see some rare birds (and common birds too) if you know where to go.
Let me share the best places to go birdwatching in Norfolk.
Be sure to sign up for our email newsletter here so that you can find out about the best events happening around Norfolk.
Note: This post contains affiliate links.  As an Amazon Associate, we earn from qualifying purchases. Please see disclosure for more information.
Birdwatching in Norfolk FAQs
What kinds of birds can you expect to see in Norfolk?
There are many different types of birds that visit or live in Norfolk. What you will see depends on where you go and the time of year. Some of the most popular birds to see in Norfolk are kingfishers, avocet, marsh harriers, bitterns, herons, geese, ducks, and many more.
If you are just starting your birder journey, you might want to get a book like this to help you identify what you see.
When is the best time to go birdwatching in Norfolk?
Birding in Norfolk is a year around activity, but what you will see will vary by the season. There is no bad time to go birdwatching in Norfolk.
Do you need special equipment for birdwatching in Norfolk?
It's probably a good idea to bring binoculars or a telescope if you want to be able to identify the different types of birds that you see. If you don't have your own, there are a few places on our list where you can hire binoculars.
Can you bring dogs to nature reserves?
It depends on the specific place, but dogs are not allowed at many of these birdwatching spots because they can disturb the birds. Please double check the rules before you visit.
Is birdwatching good for kids?
It's always good to get kids out into nature, but little ones that don't want to sit still or be quiet may scare off the birds. If you need more family-friendly ideas, check out out list of things to do in Norfolk with kids.
Best Places to Go Birdwatching in Norfolk
While you may be able to see birds just about anywhere in Norfolk, you have the best chance if you go to a nature reserve. Many of these birdwatching sites are located either on the Norfolk Coast or in the Norfolk Broads.
Some of these reserves are run by RSPB (Royal Society for the Protection of Birds) while others are owned by NWT (Norfolk Wildlife Trust). Both these organisations do amazing work and have membership programs that include free admission to their reserves.
Here are our favourite places to go birdwatching in Norfolk.
#1 RSPB Snettisham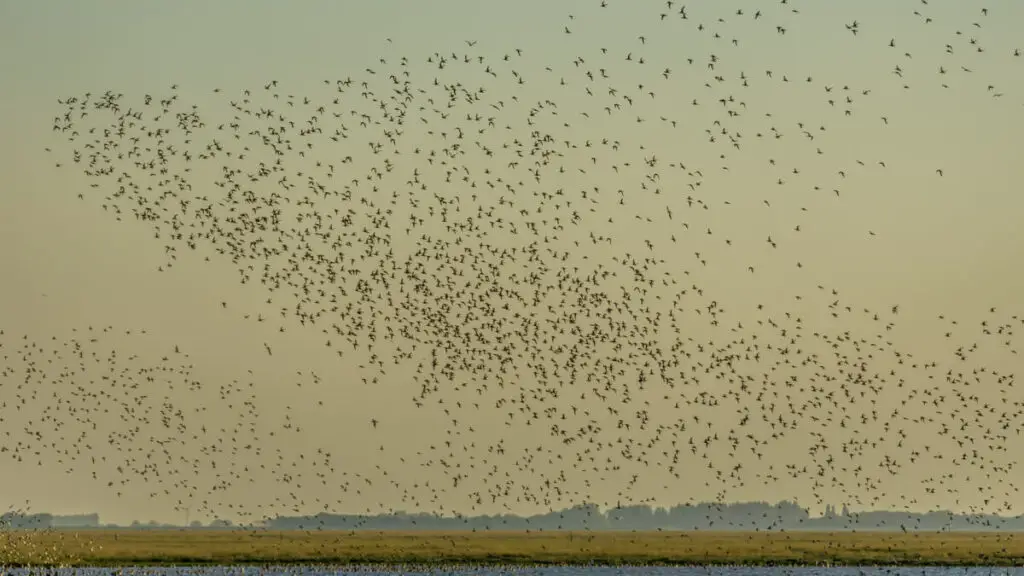 Snettisham is a coastal bird reserve on the Wash with lagoons, tidal mudflats, shingle beach, saltmarsh, and three walking trails. You will want to try and time your visit to catch the Snettisham Spectacular, when tens of thousands of knot take to the sky during the high tide, or to see the pink-footed geese leave their roost at sunrise in the winter.
At other times, you can enjoy the observation hides that offer panoramic views across the saline lagoons (also called pits). One of these hides also offers views over the Wash.
Keep in mind it is about a 20 minute walk to the first bird hide and there are no facilities (i.e. toilets) at the reserve. While admission is free, parking costs £3 per car if you are not a RSPB member.
Get more details here.
#2 NWT Cley and Salthouses Marshes
Norfolk Wildlife Trust's Cley Marshes is their oldest nature reserve. In 2012, NWT was able to purchase more land and link the Cley Marshes Reserve with Salthouse, creating a large coastal reserve that is one of the country's most popular birdwatching sites, attracting more than 110,000 visitors annually.
They have six hides with stunning views of the pools and scrapes. Look for a sudden scattering of gulls, ducks, and other wading birds as that may be a sign that a marsh harrier is in the area.
In the winter, snow buntings settle in along Salthouse Beach, and you can sometimes see Lapland buntings and shore larks with them. In the spring and summer, you may also be able to see Spoonbill feeding in Cley's pools.
There is an award-winning visitor centre with interactive displays, changing exhibitions, a gift and book shop. They also host events, workshops, and festivals from The Simon Aspinall Wildlife Education Centre. The large café serves tasty local dishes with panoramic views over the marshes and coastline.
NWT members and children can visit for free. Admission is £5 per adult.
#3 RSBP Titchwell Marsh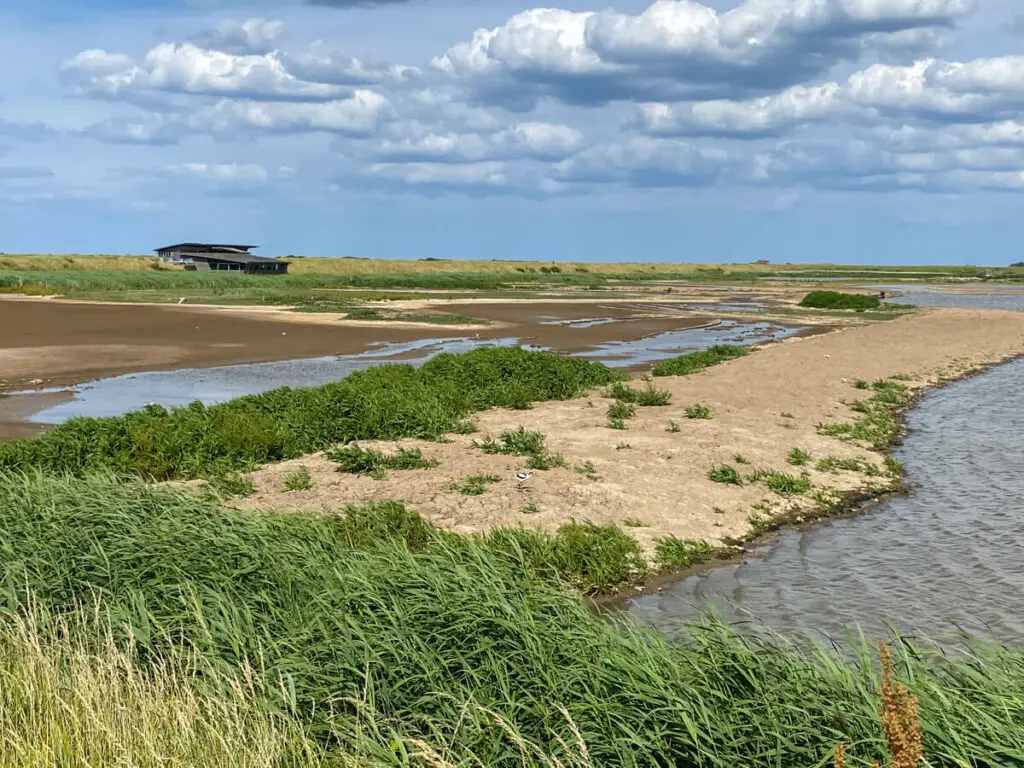 RSPB Titchwell has both fresh and salt water habitats so you can see a wide variety of birds like avocets, bearded tits, bitterns, and marsh harriers. There are two main paths and four different bird hides.
You can also enjoy the sandy beach which is just a half mile walk from the entrance. In addition to the wildlife on the beach you can also see remains of tanks and another building at low tide, as this RSPB reserve was used as a tank firing range during the Second World War.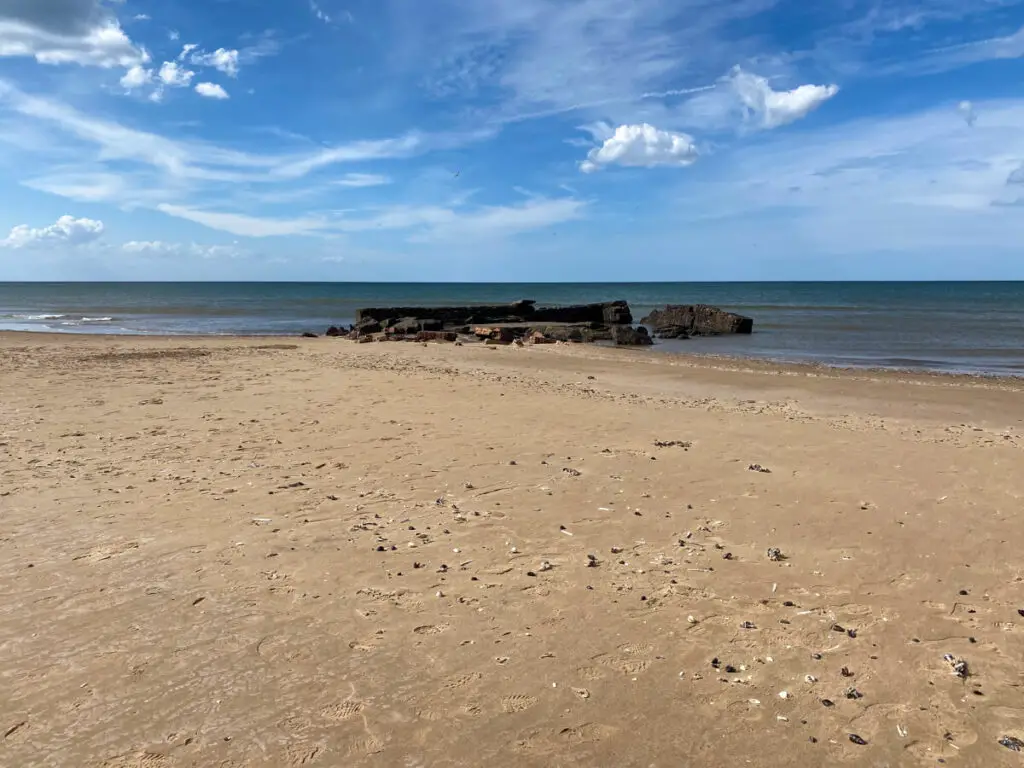 Titchwell has a Visitor Centre with a shop where you can hire binoculars. They also have a cafe, picnic area, and toilets (accessible ones too),
RSPB members can visit for free or it's £5 per adult and £2.50 for children. It's also free for those under 5 and carers.
Get more information here.
#4 Whitlingham Country Park
Since they began keeping records in 2011, there have been sightings of almost 200 different species of birds in Whitlingham Country Park. In 2023, they installed a new bird hide on the north side of the broad to make your birdwatching experience even better.
Around the Broad, you may see various types of geese, swans, ducks, gulls, swifts, sparrowhawks, herons, cormorants, and even kingfishers. Whitlingham Woods is home to woodpeckers, treecreepers, nuthatches, and jays.​
It is free to visit Whitlingham Country Park but they do charge for parking. Get more information in our guide to Whitlingham Country Park.
#5 NWT Thorpe Marshes
You will forget you are just outside Norwich city centre when you visit Thorpe Marshes. It's just across the River Yare from Whitlingham Country Park.
The reserve centres around St. Andrew's Broad where waterbirds like great crested grebe, pochard, cormorant, grey heron, gadwall and tufted duck can be seen primarily during the colder months. The surrounding scrub and marshes are home to reed buntings, stonechats, Cetti's warblers, and more.
They may not have any bird hides, but there are a few benches. Some sections of the paths can get quite muddy (or even flooded) so wellies are recommended especially during winter.
It is free to visit Thorpe Marshes but there is no designated parking or facilities.
Read our guide to visiting Thorpe Marshes for more information.
#6 RSBP Strumpshaw Fen
Strumpshaw Fen is another reserve on the River Yare in Norfolk only six miles east of Norwich. It has almost five miles of nature trails through reedbed, meadow, and woodland habitats.
You can watch kingfishers, bitterns, marsh harriers, Cetti's warblers, marsh tits, and bullfinches and more from three viewing hides. Keep in mind some of the paths can get quite muddy or even close due to flooding in the winter months.
While they don't have a cafe, they do have plenty of picnic tables. You can buy hot drinks and snacks at reception. You can also hire binoculars.
RSPB members can visit for free or it's £4.50 per adult and £2.50 for children. It's also free for those under 5 and carers.
#7 NWT Ranworth Broad and Marshes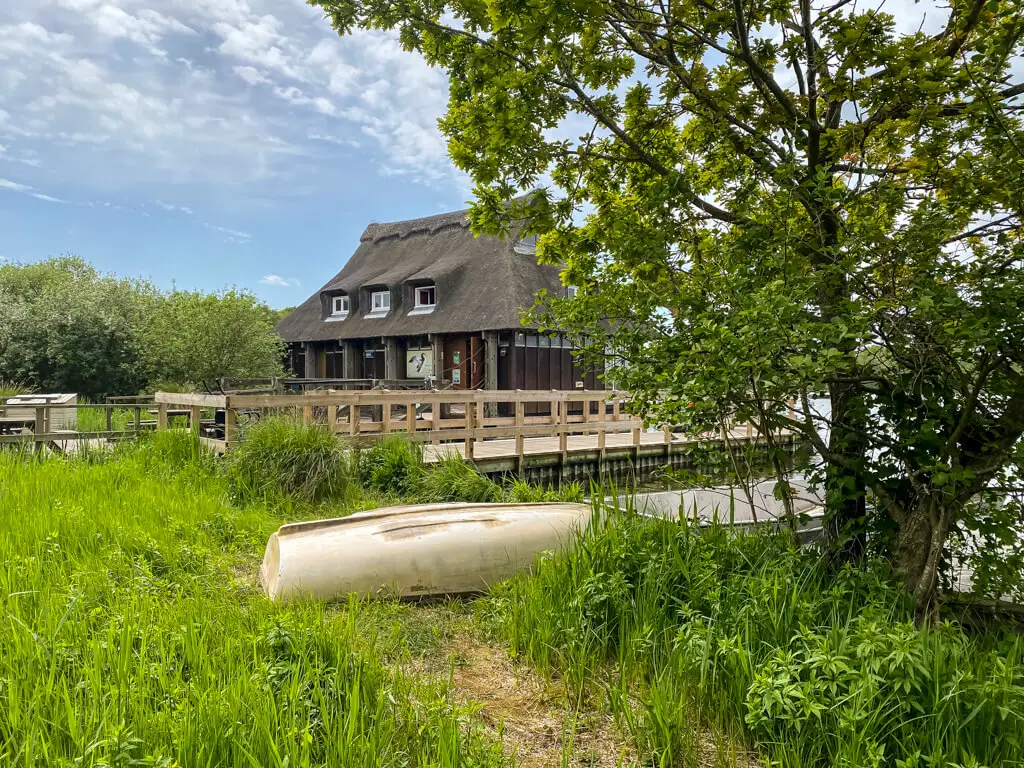 Next to the village of Ranworth, there is a boardwalk that will take you through woodland and reedbed habitats to Ranworth Broad where you will find the Floating Wildlife Centre. From here, you might see ducks, great crested grebes, kingfishers, gadwalls, teals, cormorants, marsh harriers, common terns, and more.
While the nature reserve is open all year, the Visitor's Centre is only open from the end of March through October. It is free to visit.
#8 Fairhaven Water Gardens
You will find two bird hides that provide exceptional viewpoints to observe the multitude of bird species residing in the 130-acre garden. With a total of over 95 species, including rare breeds exclusive to the Broads, the possibilities of what you might discover are endless.
The site is decorated with bird feeders, making it an ideal location for birdwatchers. Witness the remarkable diversity of birds in their natural habitat, ranging from the elusive bittern to the graceful marsh harrier, as you explore Fairhaven Gardens.
Read our guide to visiting Fairhaven Water Gardens to learn more.
Norfolk Birding
With all the different birds and bird reserves in Norfolk, you can do a lot of birdwatching without ever getting bored. No matter what time of year, there is always something to see somewhere in the peaceful Norfolk landscape.
What are your favourite birding spots in Norfolk?
Disclosure: This post contains affiliate links. This means we will receive a small commission for some purchases made using links in our blog with no additional cost to you.  Please be assured we would not promote any product unless we believe that our readers will also benefit.  The commission does not influence the editorial content of this site.