Calling all seal enthusiasts! If you're yearning for a front row seat to witness the sheer cuteness of these captivating creatures, look no further than Hunstanton, one of the best places to see seals in Norfolk.
Here in this charming seaside town, you have not one, but two incredible options to witness these entertaining animals in action. Whether you're eager to observe seals in their natural habitat in The Wash or pay a visit to the seal hospital at the Sea Life Centre, let's explore how you can experience the magic of seals in Hunstanton.
Get ready to plan an adventure that will leave you forever enchanted by these adorable marine residents!
Sign up for our newsletter here and find out about all the fun events happening around Norfolk.
Note: This post contains affiliate links.  As an Amazon Associate, we earn from qualifying purchases. Please see disclosure for more information.
About Seals in The Wash
The Wash has become the home of one of the largest colonies of common seals in the UK, and quite possibly, the world. This extraordinary area, nourished by four tributaries, showcases vast tidal sandbanks that stretch as far as the eye can see. Among these shifting sands reside over 3,000 common seals, sometimes referred to as harbour seals.
The sandbars become a spectacle of playful pinnipeds, basking under the golden sun or gracefully swimming through the glistening waters. It's a sight that truly captures the heart, leaving you in awe of the wonders that unfold before your very eyes.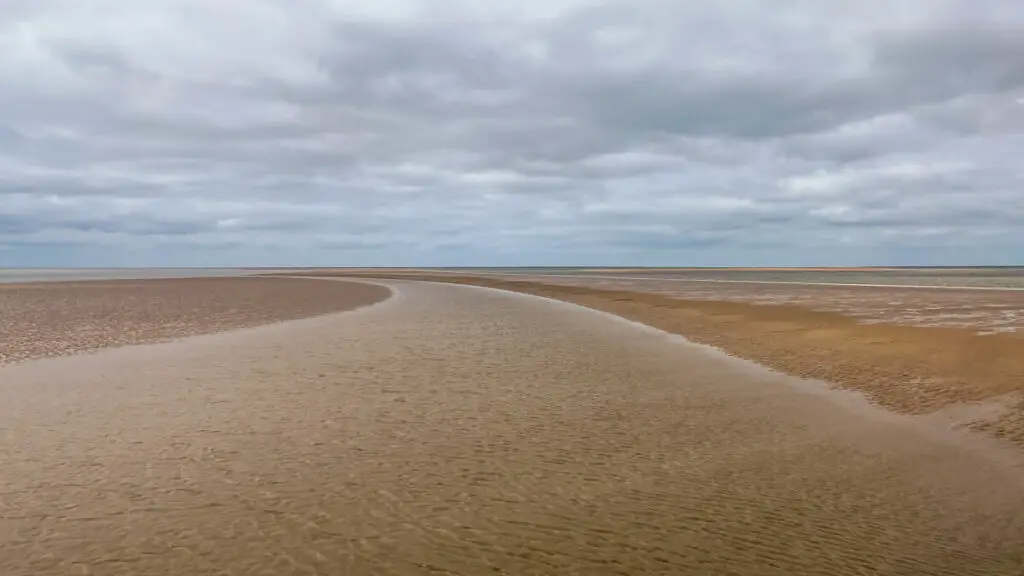 As June rolls around, a remarkable event begins to unfold. Common seals give birth to their young, a heart-warming sight that adds a touch of magic to this already captivating sanctuary. Over the span of three weeks, these devoted seal parents nurture their adorable pups, witnessing their rapid growth in a blink of an eye. The birthing season for common seals lasta through August.
You can also see grey seals in The Wash. These animals have their pups during late autumn and winter months.
How to See the Seals in Hunstanton
In Hunstanton, spotting seals lounging on the beach, like you can at Horsey Beach for most of the year, is a rarity. However, fear not, for we have two exciting alternatives to fulfil your seal-watching dreams. Hop aboard the Wash Monster or pay a visit to the Sea Life Centre for an unforgettable seal encounter.
Let's delve into both options so you can make an informed decision that suits your seal-watching preferences.
RELATED: The Best Things to Do in Norfolk With Kids
Sea Life Centre Hunstanton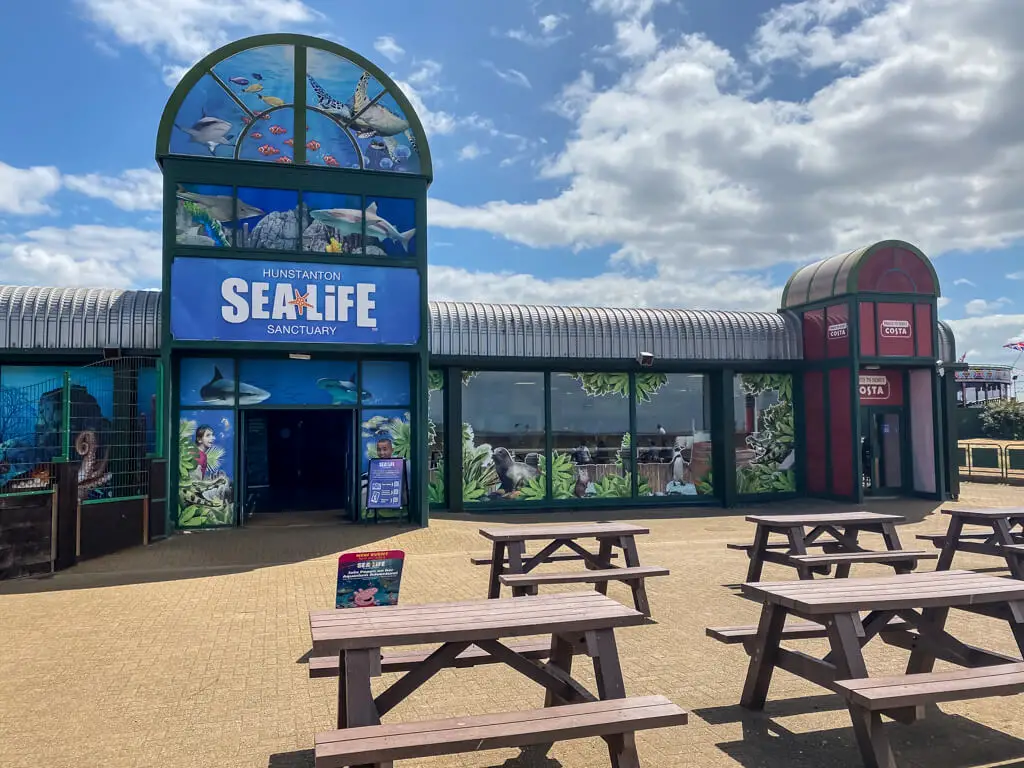 Discover the world of awe-inspiring marine animals at Sea Life aquariums, where captivating marine habitats and displays await the whole family. With multiple locations across the country, including two in Norfolk — Hunstanton and Great Yarmouth — Sea Life offers an unforgettable experience.
If seals have captured your interest, then a visit to the Hunstanton Sea Life Centre is a must, as it houses a remarkable seal hospital. You will get to immerse yourself in their world, witness their incredible journey of recovery, and deepen your connection with these remarkable creatures.
Book your visit in advance here to get the best price. Unlike the Wash Monster, Sea Life Centre is open all year.
Seal Hospital & Seal Rescue Centre
Since 1989, the Seal Hospital has been a beacon of hope for seals in need. Over the years, they have rescued and rehabilitated over 750 seals.
Often, these seals are discovered injured or suffering from infections, unable to fend for themselves. Once the dedicated animal care team is alerted, they investigate each case and make the decision to bring the seal to the safety of our Seal Rescue Centre.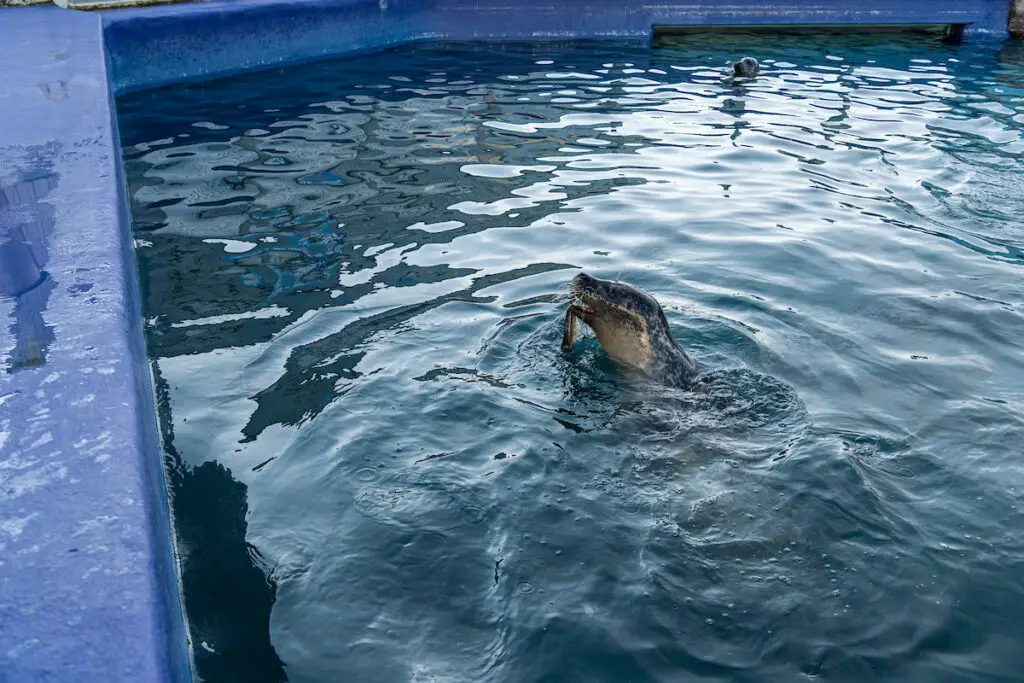 Many of the pups that come into their care are mere days old, having not yet learned the skills of catching and eating fish. It becomes their responsibility to assume the role of a surrogate mother, providing everything these pups need to grow fit, healthy, and strong. They prepare a nutritious fish soup, using herring as a natural food source, which is combined with rehydration fluid to aid their recovery from dehydration.
As the seals improve they are moved to one of the pools to develop social skills. When the time is right and they have reached their target weight, Sea Life carefully orchestrates their safe release back into the wild, giving them a second chance at life in their natural habitat.
Seal Pup Recovery Pool
As the adorable pups graduate to consuming whole fish, they transition to a larger pool where they can engage with fellow seals of similar abilities. This dynamic environment provides the perfect setting for them to hone their essential social skills and forge connections with their seal companions.
In the enchanting sea pup recovery pool, a haven for the younger seals, they find a nurturing space to grow, learn, and thrive under the attentive guidance of a dedicated team. Observing their playful antics, graceful swims, and skill development is truly heart warming—a spectacle that will leave you captivated and filled with joy.
Adult Seals and Underwater Seal Viewing Area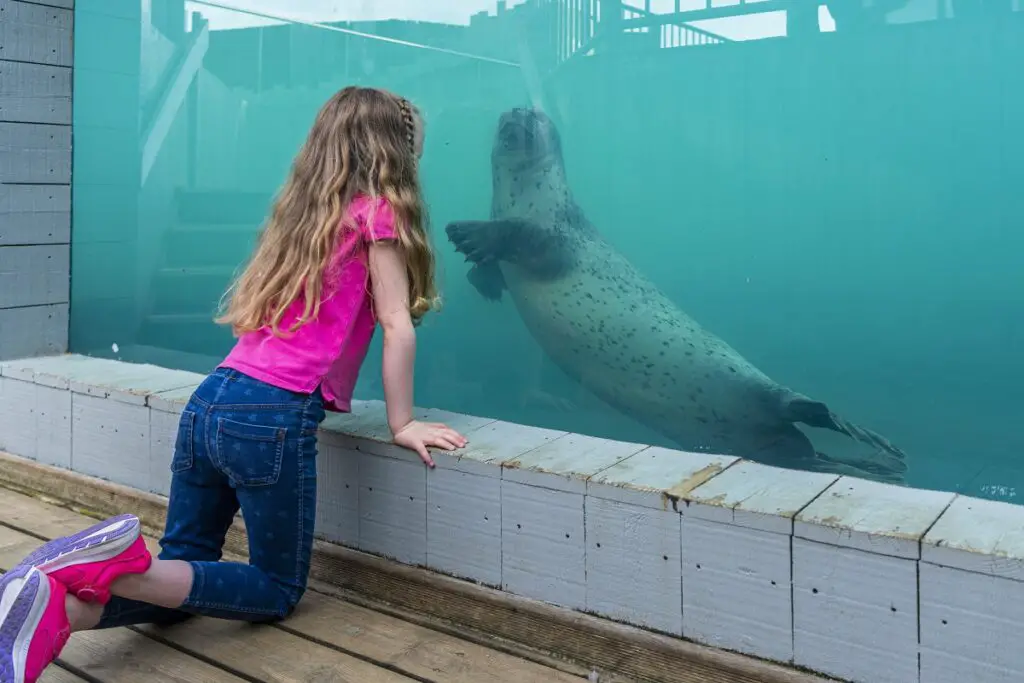 Once these remarkable pups reach the appropriate stage, they take their place in the main seal pool, where they have the privilege of mingling with the six resident common seals. Here, amidst a harmonious community, they eagerly await the attainment of their target weight, growing stronger and more confident with each passing day.
At this pool you should take advantage of the underwater seal viewing area and behold the awe-inspiring sight of these majestic creatures gracefully navigating through the water. Their beauty and elegance will leave an indelible impression that sparks wonder and ignites your imagination.
VIP Seal Feed Experience
For an extra special visit, indulge in the Seal Feed VIP Experience. It allows you to get up close and personal with the six resident common harbour Seals—Sally, Amber, Tyne, Lora, Macey, and Pippa.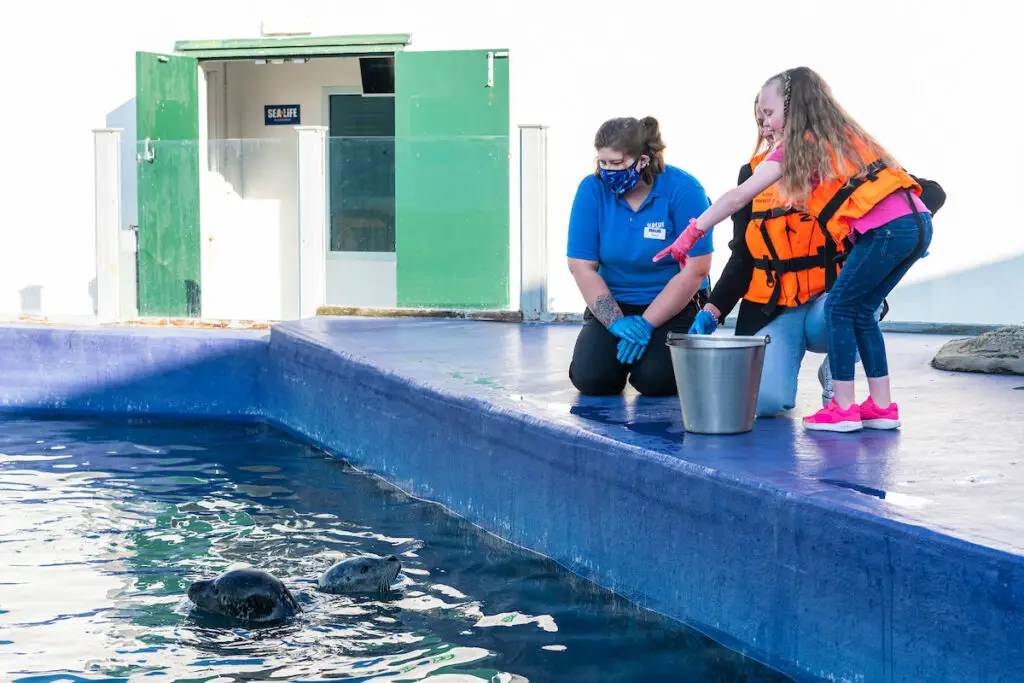 You will discover fascinating details about their diet, nutritional plans, and unique personalities, making lasting memories during this one-of-a-kind experience. And of course, the VIP Seal Feed Experience includes entry to Sea Life Hunstanton, allowing you to explore the wonders of the entire aquarium.
Book your VIP Seal Feed Experience here.
Wash Monster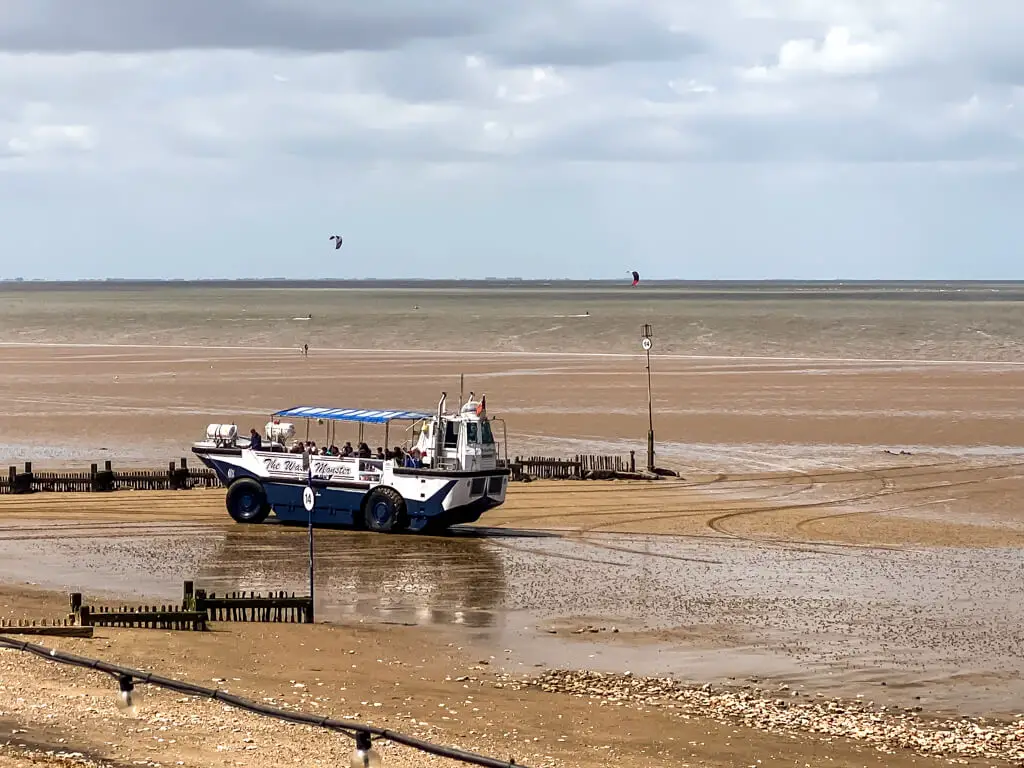 Hop aboard the Wash Monster, a unique amphibious vehicle that will take you on an unforgettable seal safari. Originally designed as a landing craft for American Marines in Vietnam, this remarkable vehicle now offers thrilling tours to spot seals in their natural habitat. Brace yourself for an hour of pure excitement and seal-watching delight.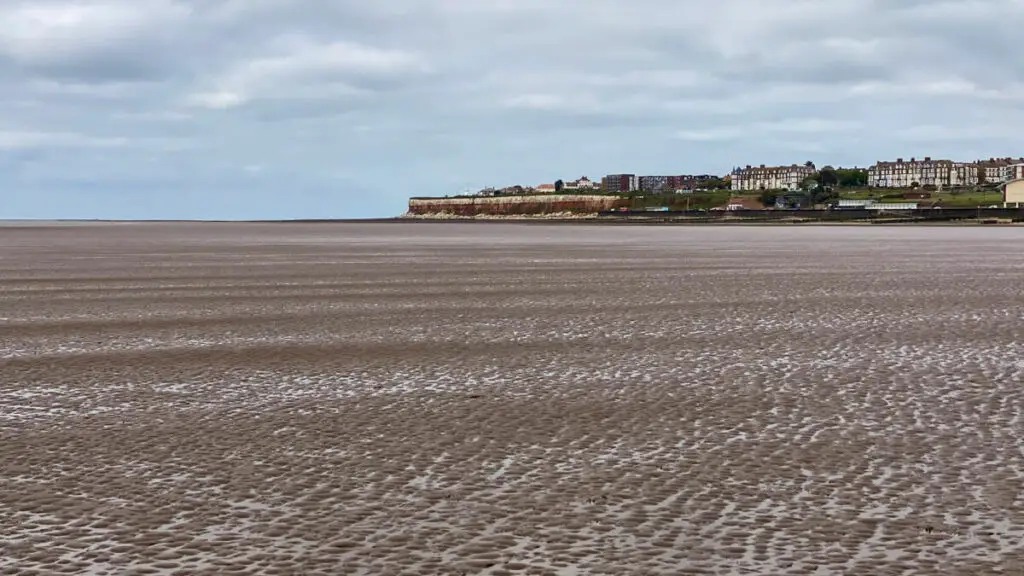 While the seals can be found in The Wash throughout the year, these seal tours operate exclusively from April through October, with daily departure times varying based on the tide. Due to their popularity, it's highly recommended to book your spot in advance, ensuring you don't miss out on this incredible attraction.
Upon arrival, you'll find a convenient ramp to board the Wash Monster. The friendly staff prefers that you arrive a bit early to facilitate an on-time departure. After a brief safety lesson, you'll embark on your quest to find the seals, accompanied by a knowledgeable guide who is happy to answer any questions.
As we ventured forth, our guide quickly pointed out dots in the distance, which were actually none other than the magnificent seals. The beauty of the safari is that you're encouraged to stand up and move around the vehicle to get a closer look. Binoculars are provided, ensuring everyone has the chance to see the seals.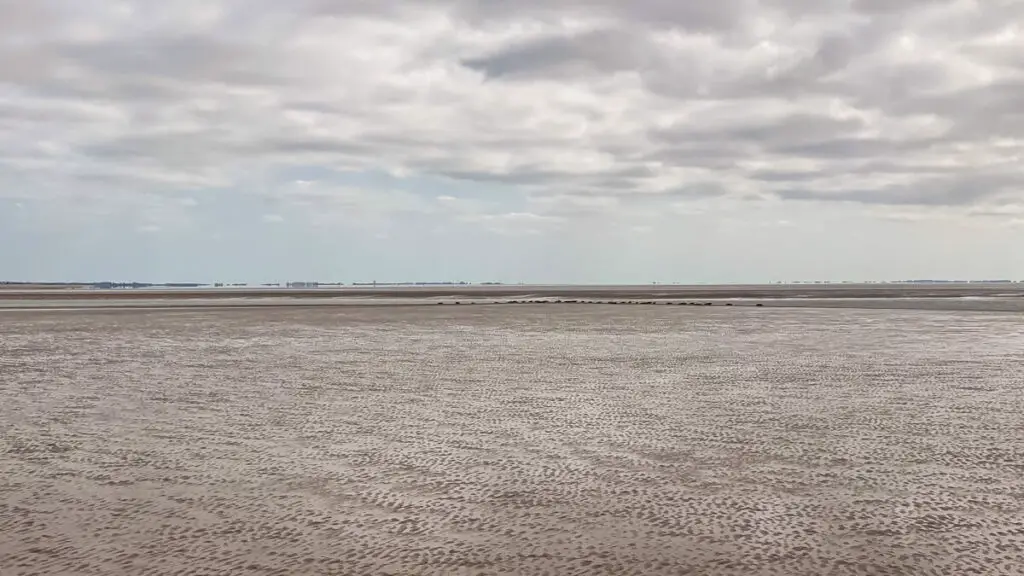 As we approached the seals, the vehicle gradually slowed down, creating a safe and respectful distance for observing these enchanting creatures. We had the privilege of witnessing the seals in their natural habitat, with most of them peacefully snoozing while a few displayed their playful personalities, captivating our hearts.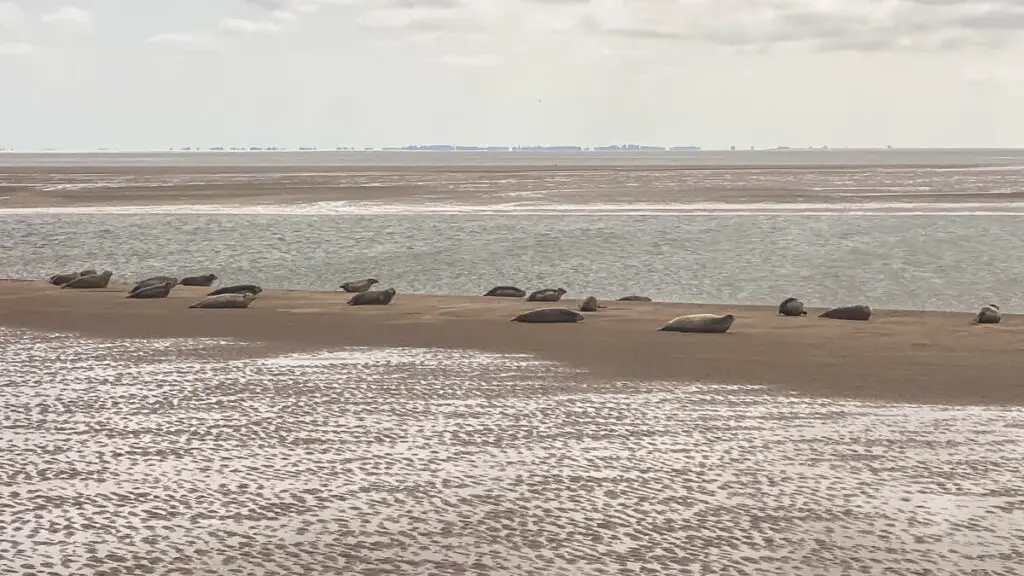 During our excursion, there were around 20 to 30 seals in sight, but do keep in mind that seal numbers can vary. Some lucky visitors may even witness a larger gathering of these adorable creatures, amplifying the magic of the experience.
Eventually, it was time to bid farewell to the seals and make our way back to the promenade. Despite being an amphibious vehicle, the low tide allowed us to drive directly to the seals, with the water never reaching higher than the tires. The boating mechanisms remained untouched, further highlighting the unique nature of this incredible seal safari.
Get more information about the Wash Monster operated by Searles Sea Tours here.
Read reviews of Searles Sea Tours here.
Seals in Hunstanton FAQs
Can you see seals in Hunstanton all year?
Seals grace the waters of The Wash near Hunstanton throughout the year, but if you want to do a seal safari on the Wash Monster, it's only available from April to October. However, you can see the seals all year round at the Hunstanton Sea Life Centre.
Can you see seals on Hunstanton Beach?
While it is possible to catch a glimpse of seals on Hunstanton Beach, such sightings are not very common. These delightful creatures tend to favor the sandbanks located a few miles away from the beach, where they spend most of their time basking in the sun and enjoying their natural habitat.
What type of seals can you see in Hunstanton?
The majority of seals you'll encounter in The Wash are the charming common seals, also known as harbour seals. However, keep your eyes peeled, as you might also be fortunate enough to spot a few grey seals mingling among them.
Can you see seal pups in Hunstanton?
During the summer months, common seals embrace the joy of motherhood, giving birth to their adorable pups. While embarking on a seal safari, you might have the delightful opportunity to witness these precious bundles of joy. However, it's important to note that nature follows its own course, and there are no guarantees of spotting seal pups during your excursion.
Alternatively, at the Hunstanton Sea Life Centre, you can experience the wonder of young seals year-round in their dedicated seal pup recovery pool. Immerse yourself in the enchanting world of these playful juveniles, where their charm and antics will leave you awe-inspired at any time of the year.

Disclosure: This post contains affiliate links. This means we will receive a small commission for some purchases made using links in our blog with no additional cost to you.  Please be assured we would not promote any product unless we believe that our readers will also benefit.  The commission does not influence the editorial content of this site.