Norfolk is an place for a family holiday. You've got beaches, castles, parks, museums and more that are fun for all ages. There are some many different options for entertaining the kids. They might even learn a few things about nature and history.
Let me share the best things to do in Norfolk with kids.
**Be sure to sign up for our email list here to find out about events that are happening around Norfolk.
More pictures coming soon.
Note: This post contains affiliate links.  As an Amazon Associate, we earn from qualifying purchases. Please see disclosure for more information.
Things to Do with Kids in Norfolk
Kids enjoy being outside and being active (once you tear them away from the video screens). There are plenty of places where kids can do just that in Norfolk. Also be sure to check out our recommendations for things to do with kids in Norwich.
#1 Go to the Beach
Kids love going to the beach and Norfolk has some of the best family-friendly beaches in the country. The beaches are clean and usually not too crowded. If you time your visit for low tide, there will be plenty of sand for sand castles and you might even be able to do some rock pooling.
While there are no admission charges for these Norfolk beaches, you will have to pay for parking. If you are looking for more budget friendly things to do, check out our list of the best free things to do in Norfolk.
Some of the best beaches in Norfolk for kids are:
Cromer*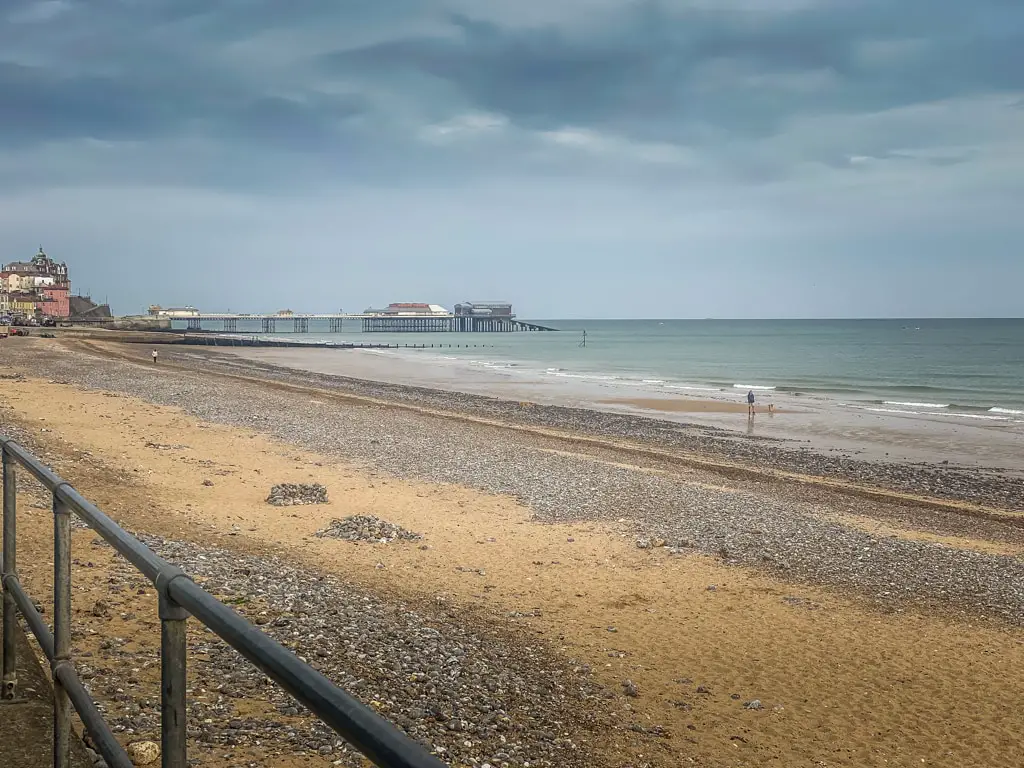 This beach is a favourite for families. The beach is sandy (with some rocks) and flat with lots of amenities available. There are amusements, ice cream shops, fish & chips, and toilets all just steps away. The Victorian Pier is perfect for crabbing (more info below).
Hunstanton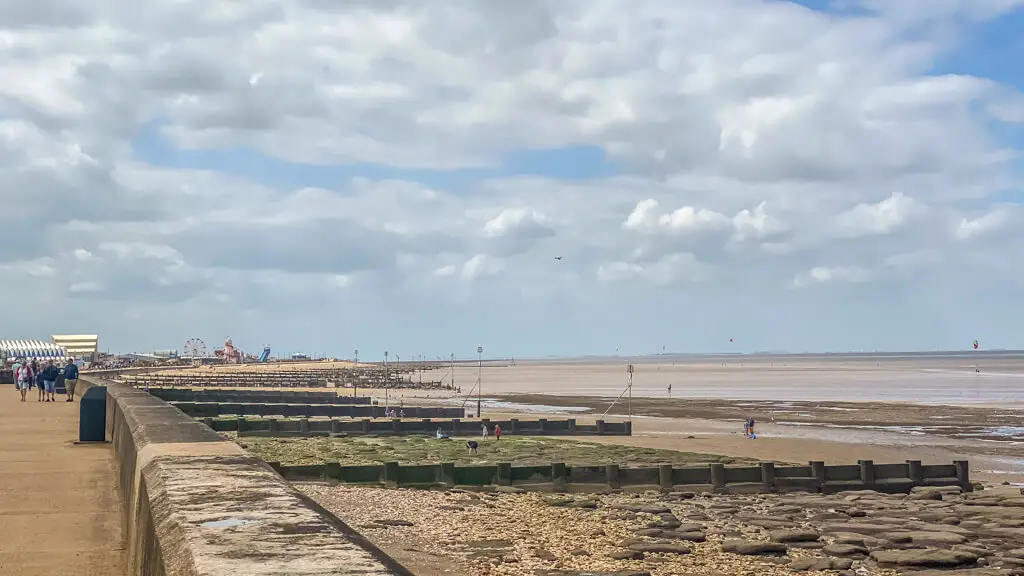 This is a popular coastal spot for families because there is so much to do. The beach is fun place to go for a paddle or take the kids crabbing in the shallow rock pools. There is also the Sea Life Centre, funfair, amusement arcades, pony rides, watersports and amphibious coastal cruises (more info below) to check out.
Read about more things to do in Hunstanton.
Wells-Next-The-Sea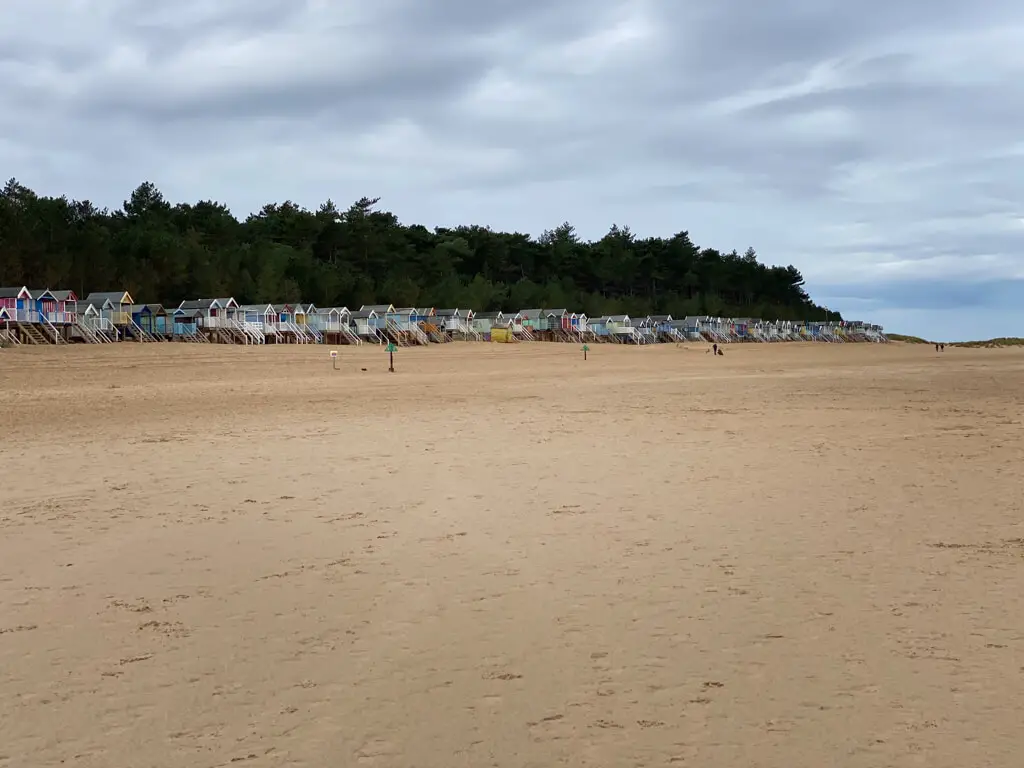 At low tide, this beach is huge – you can walk a mile or so out! The little ones will love splashing around in the shallow water and there are lifeguards on duty during peak times. The tide comes in quickly so if you hear the hooter, it's time to come back.
There is a car park by the beach or you can take the train from the town (see below). By the car park, there is a café and toilet facilities. It's also the best Norfolk beach for beach huts – there are around 200!
Check out our Wells-Next-The-Sea guide for more ideas for things to do in the area.
Sea Palling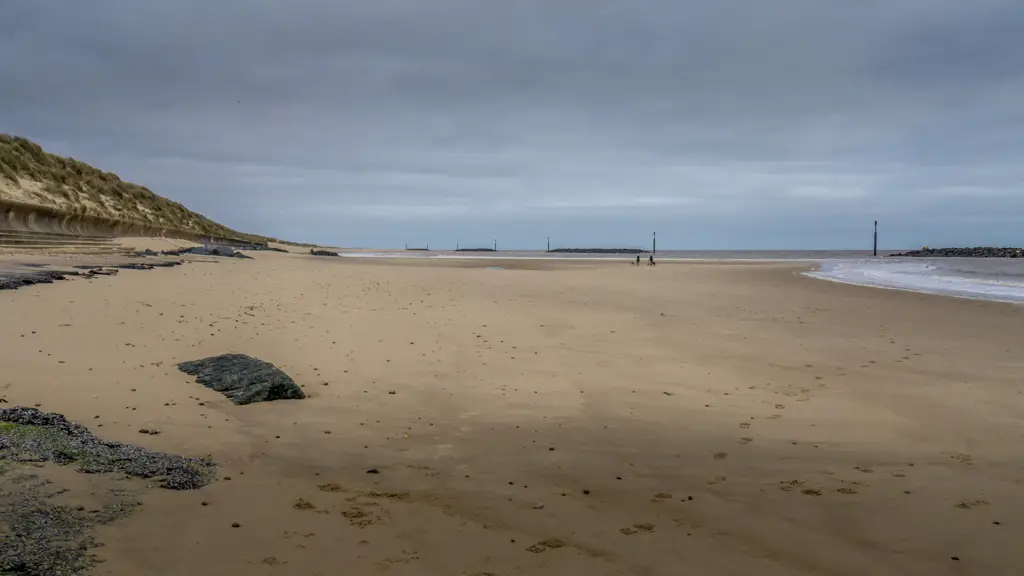 While Sea Palling may be smaller than the other beaches on this list, it has plenty to offer for families. It's not far from the car park to the beach and there are amusements, toilets, and a few food options right there. The stone reefs just offshore that protect against coastal erosion keeps the sea calmer than at other beaches in the area.
Great Yarmouth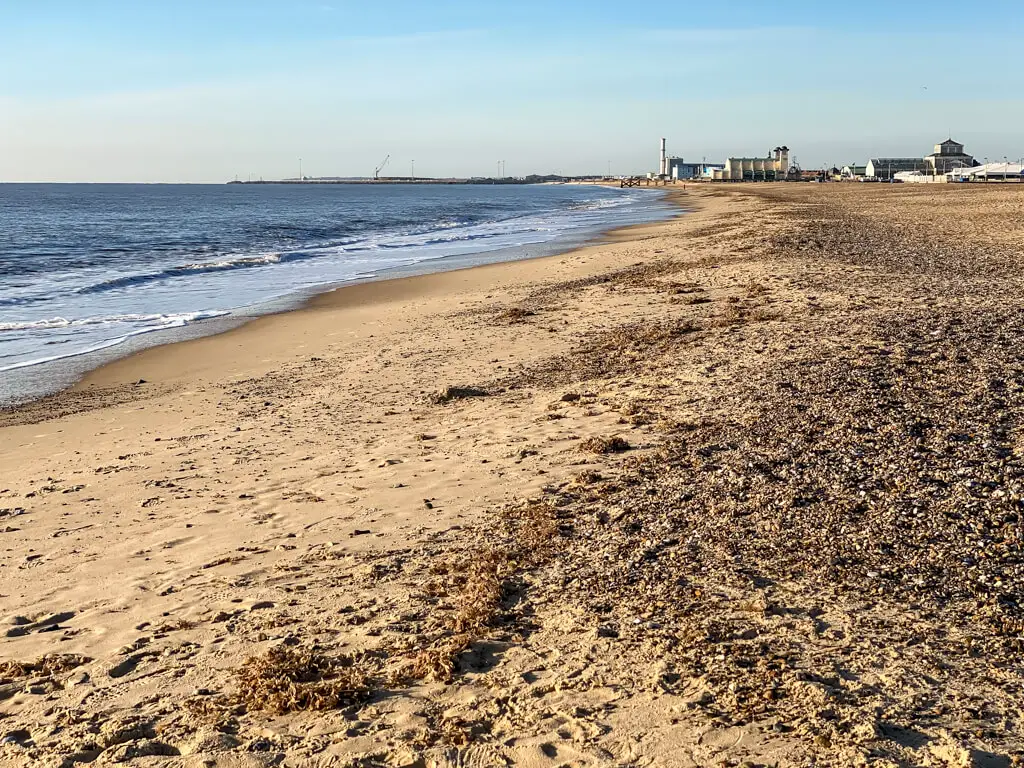 The kids won't get bored at the beach in Great Yarmouth. It's right by the Golden Mile so the ice cream shack, crazy golf, trampolines, boat trips, donkey rides, amusements, and more are just a few steps away.
Note: Beaches with a * have been awarded the coveted blue flag. This means the beach has fulfilled a number of criteria covering environmental information and education, environmental management, safety and services and water quality.
#2 Check out a Theme Park
Norfolk doesn't have any huge theme parks like Disneyland, but there are a few smaller ones that are ideal for families.
Bewilderwood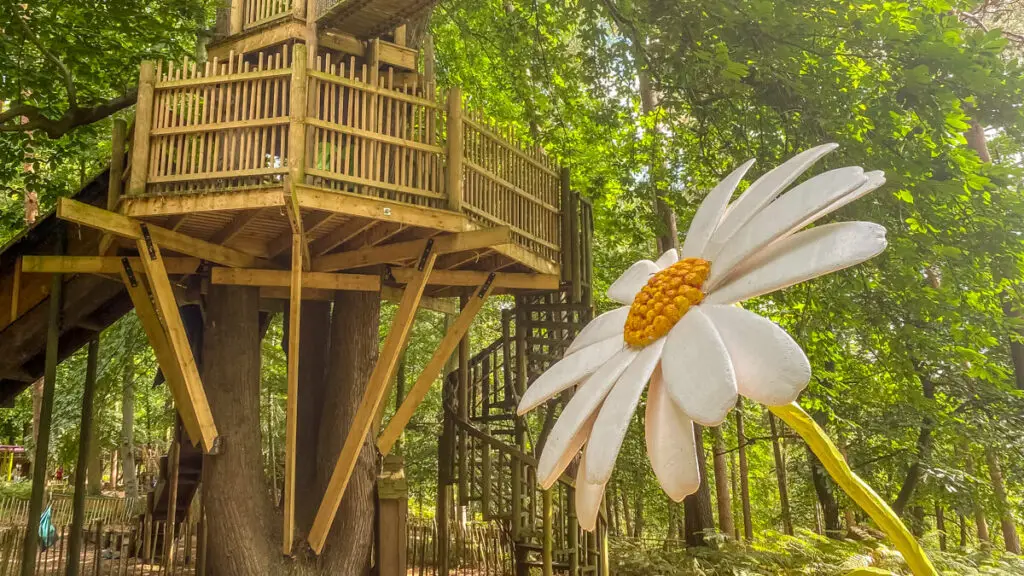 When you visit BeWILDerwood, you are stepping inside the magical and enchanting children's books by Tom Blofeld. Kids go in a boat ride across Scaaaary Lake, play dress up, get their faces painted, build dens, cross jungle bridges, visit treehouses, whiz down Wobbly Wires, solve the marvelous Muddle Maze, brave the slides, and more.
BeWILDerwood is not cheap, but kids age 2-12 will love it.
You can get a discount for booking online in advance here. Learn more in my BeWILDerwood review.
Pettitt's Adventure Park
You can find animals, rides, and play areas for young kids at Pettitt's Adventure Park in Reedham. They have a couple of cafes and snack shacks or you can bring your own food to picnic. Keep an eye out for their special events and character days.
Get more information here.
Roarr! Dinosaur Park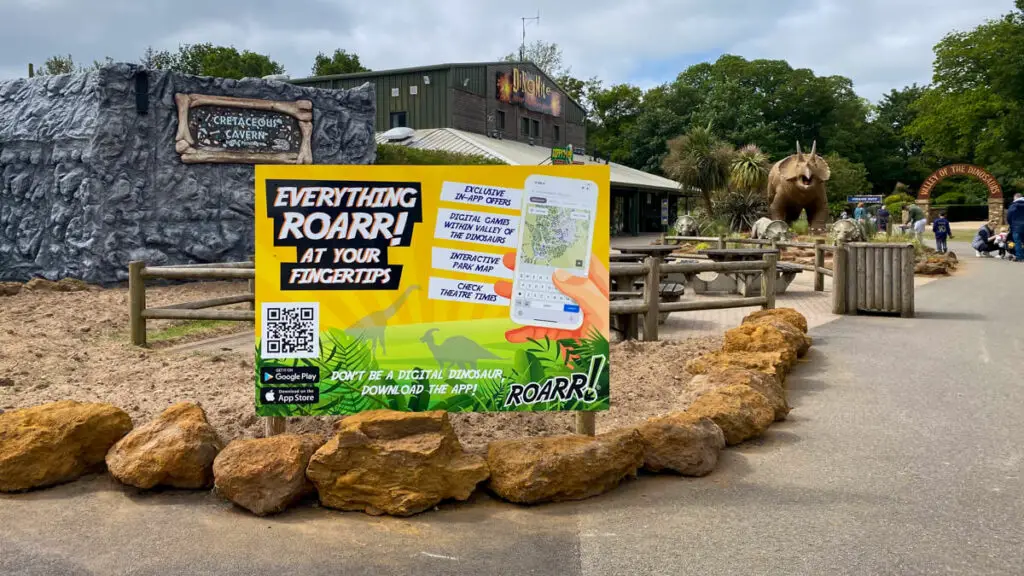 Roarr! has over 25 dinosaur-themed attractions across 85 acres. There are play areas, eateries, an animal farm, crazy golf, a race circuit, a maze, sand pits, a treehouse, a splash zone and more. The park is designed for families with children of any age up to 15 years old.
They have several restaurant and café options that will cater to a variety of dietary requirements. You can also bring your own supplies and set up camp in the picnic area.
Get more information about Roarr here.
Download their free app here to plan your day.
Pleasure Beach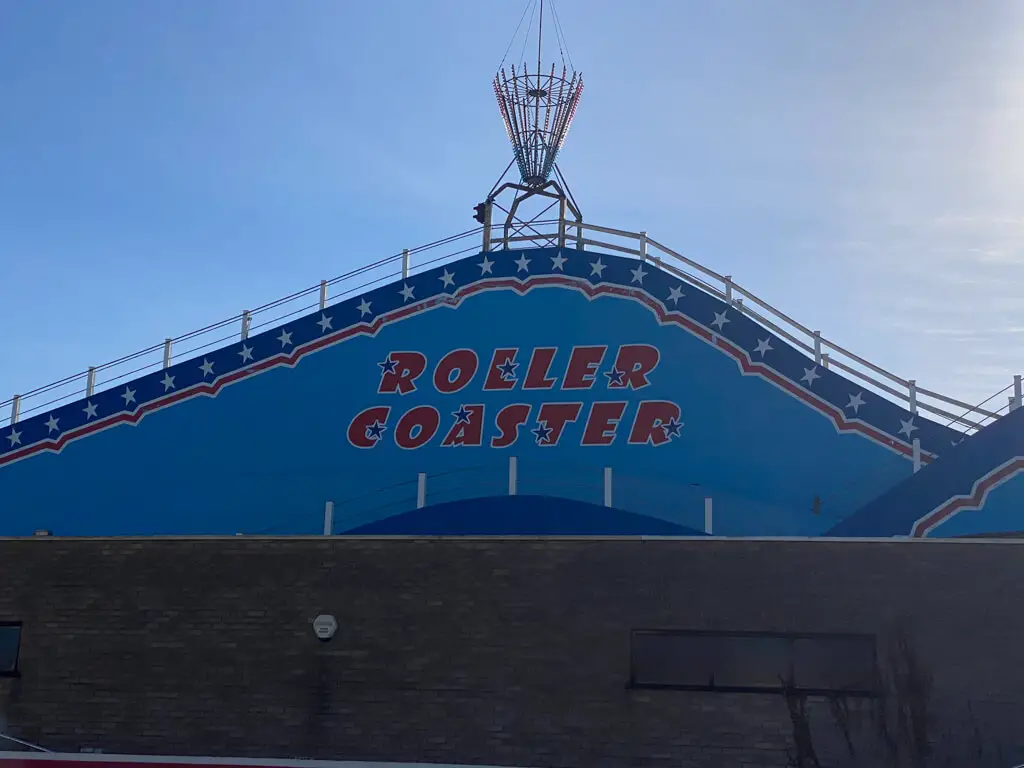 Pleasure Beach in Great Yarmouth is a traditional theme park. When it first opened in 1909, there was a scenic railway and little else. Now, they have 28 rides and attractions. The most popular ride is the roller coaster that was built in 1932.
There are attractions for all ages, some are more intense than others. It's located by a sandy beach so that you can also enjoy sea views along with the amusements. When you get hungry, there are numerous catering outlets to choose from.
Get more information about the Pleasure Beach here.
#3 Get Out on the Water
It's fun for kids to get out on a boat on the water. In Norfolk, you have several bodies of water to choose from including the North Sea, the Norfolk Broads, and more. You can always rent your own boat or kayak, but it might be less stressful to take a boat tour. Here are some kid-friendly options:
Searles Sea Tours in Hunstanton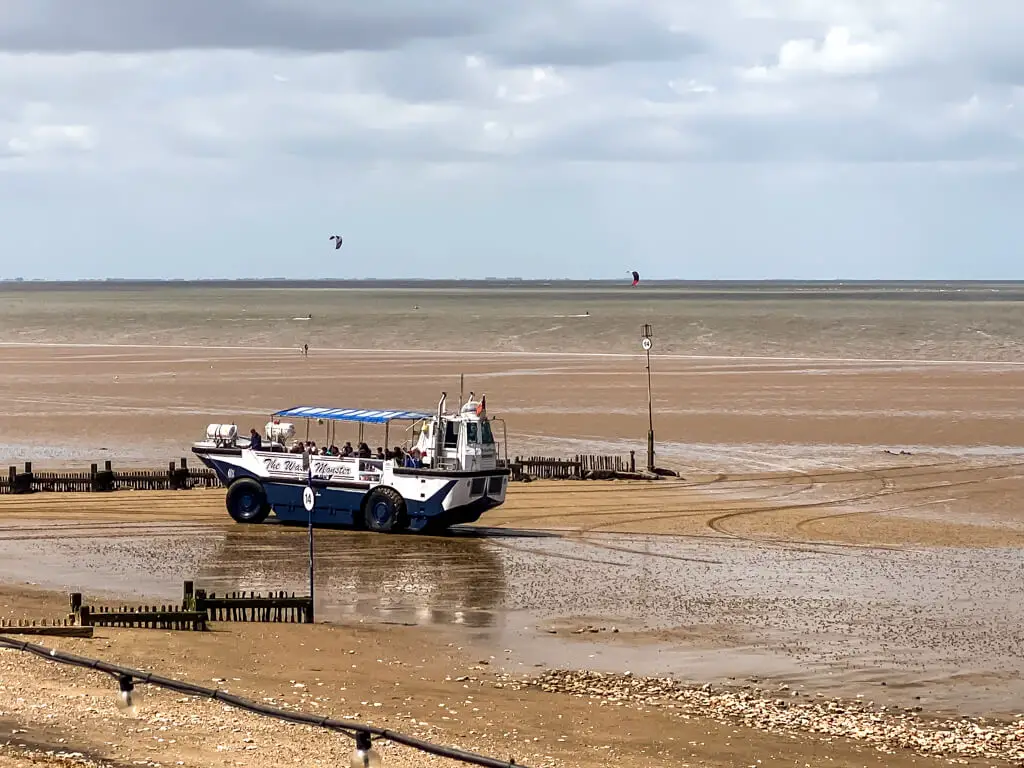 See seals and learn more about the local history and legends of the Wash aboard one of the amphibious vehicles called Wash Monsters. While the Wash Monsters are tourist boats now, these LARCVs (Lighter Amphibious Resupply Cargo vessels) which were originally designed for use by American Marines in Vietnam as a landing craft.
Get more information about Searles Sea tours here.
Boat Tour to see the Seals at Blakeney Point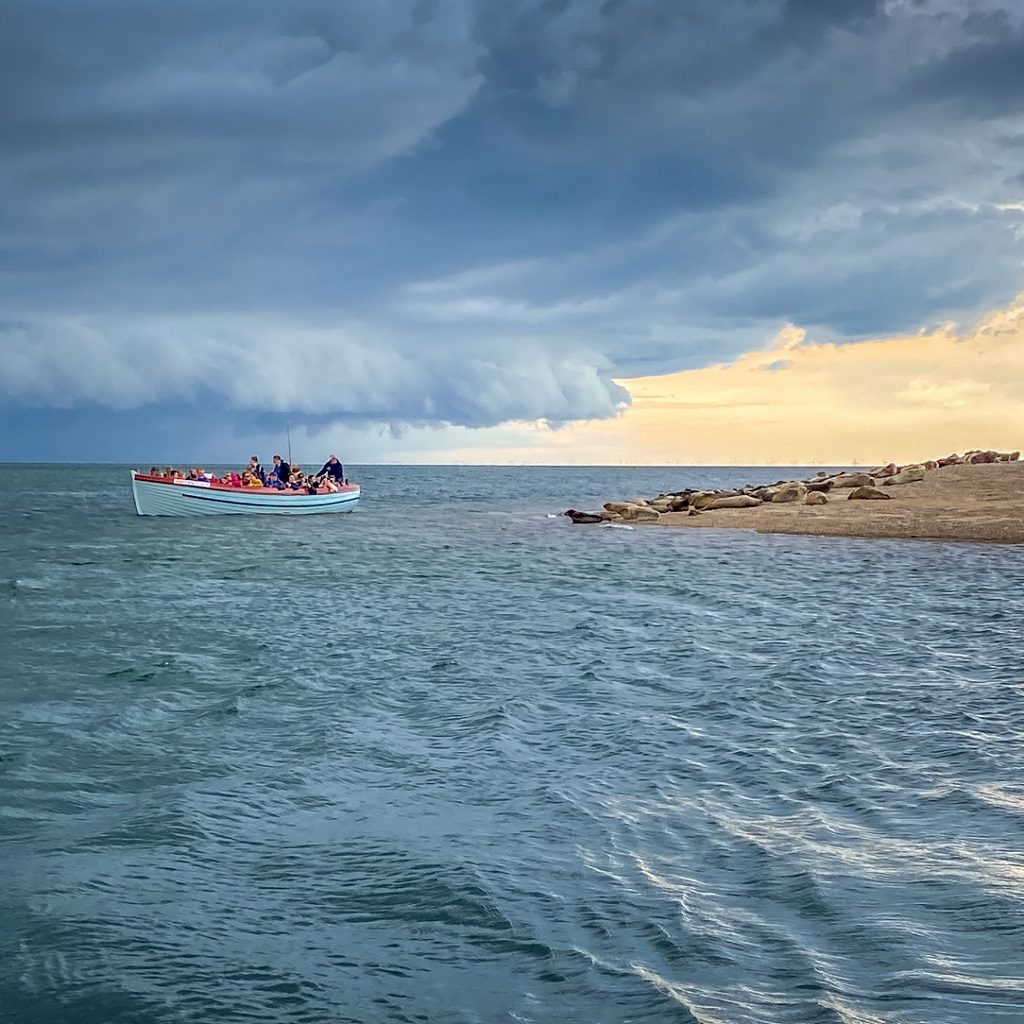 The only way to visit England's largest Grey Seal colony on Blakeney Point is by boat. Kids will enjoy the ride and be excited to see the seals.
There are several boat tours that leave from from Morston Quay. Read about our experience with Bishop's Boats or see all different options here.
Read more about the best places to see seals in Norfolk.
Southern Comfort from Horning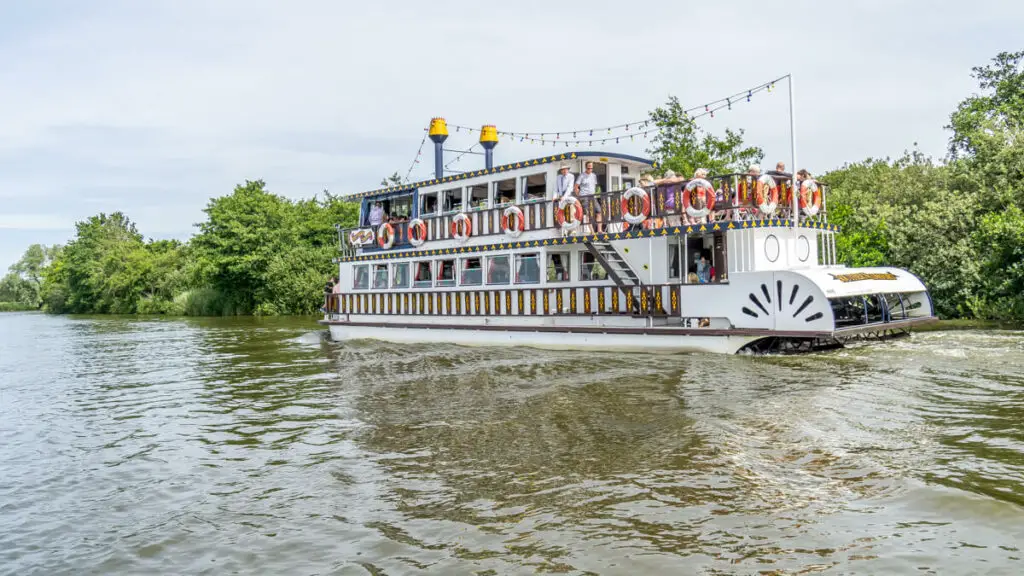 Ride on a Mississippi River paddle boat built specifically for the Broads. Travel along the River Bure through the village of Horning and out to Ranworth Broad and back. Along the way there is commentary and you can expect to see water birds, old thatched houses, and windmills.
Get more information about it here.
#4 Try Crabbing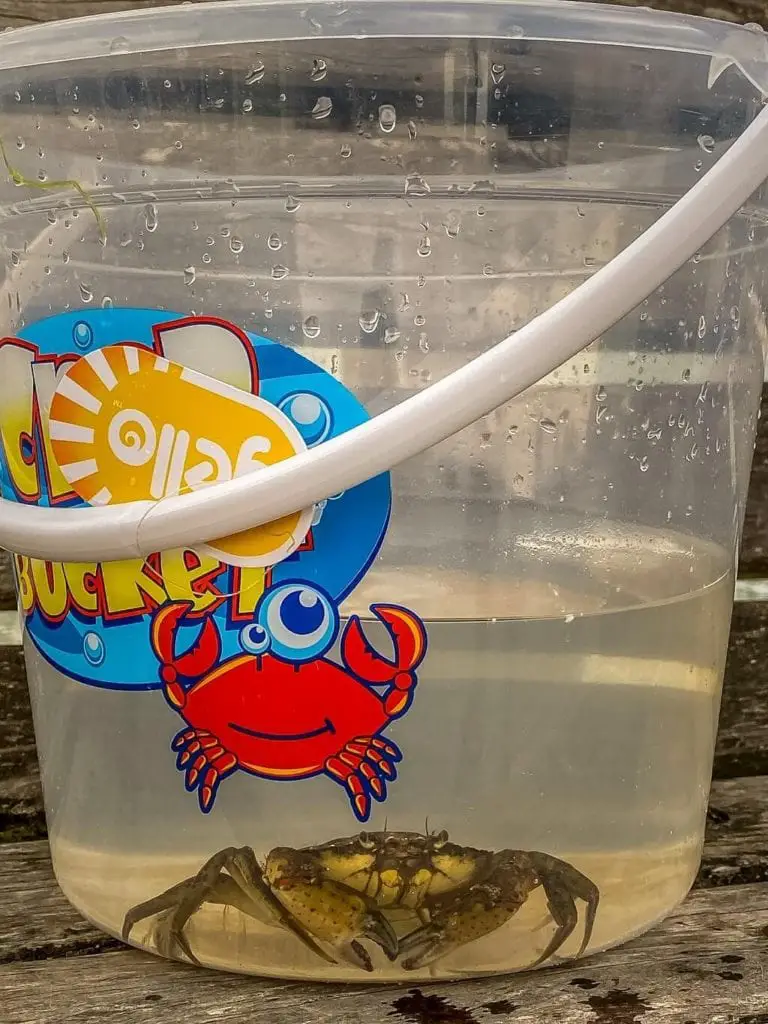 The town of Cromer is famous for its crabs. It's fun to try and catch your own from the pier. If you plan to visit, be sure to check out our post about things to do in Cromer for more ideas of what to do while you are there.
Crabbing is easier than you might think, so it's definitely something kids can do. You can buy a kit at the pier gift shop with everything you will need including bait. Just be sure to get a rock to weigh down the net and be patient enough to leave the net down for at least 10 minutes.
Any crabs that you catch should be returned to the sea.  It's best to take the crab back to the beach and release it there.  Watch out for the seagulls though as they will try to eat the crabs. 
The best time to go crabbing is May or June, although the crabbing season now lasts from March through October. There is a slight decline during July and August, when the crabs breed, molt, and grow new shells.
Wells-Next-the-Sea, Morston Quay, and Hunstanton are also popular crabbing spots in Norfolk. If you enjoy crabbing, consider also visiting Walberswick in Suffolk. That's where the world championships are held.
#5 Ride a Heritage Train
Kids will love riding on these historic trains. They will think their model train set has come to life. There are several different heritage train lines to choose from in Norfolk including:
North Norfolk Railway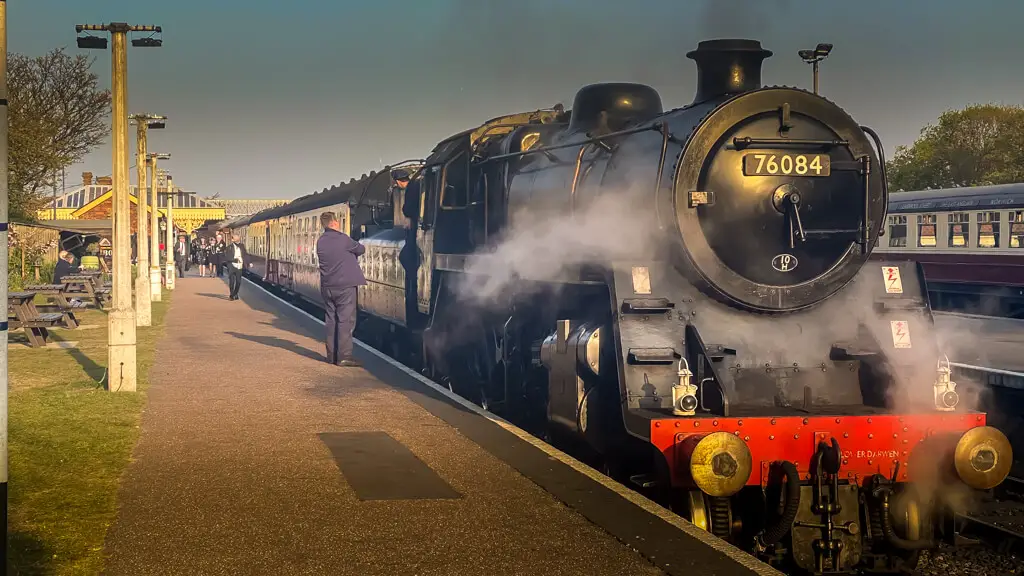 Also known as the Poppy Line, this is one of England's most scenic heritage railways. Either a steam or diesel train will take you from Sheringham to Holt and back.
Be sure to take the kids to the 1930s former LNER carriage on Platform 3. It has railway orientated activities for children of all ages. Get more information about the NNR here. Also check out our post for more things to do in Sheringham.
Bure Valley Railway
Take a nine-mile train ride through the Norfolk Broads from Aylsham to Wroxham on Norfolk's longest narrow gauge steam railway. Along the way it stops in Coltishall, Buxton, and Brampton. Get more information here.
Mid-Norfolk Railway
This is the longest heritage railway in East Anglia running between Wymondham and Dereham. From March to December there is a steam locomotive running the 11-mile long route, and they also have special events like a special Christmas train where kids can meet Father Christmas on board. Get more information here.
Wells & Walsingham Light Railway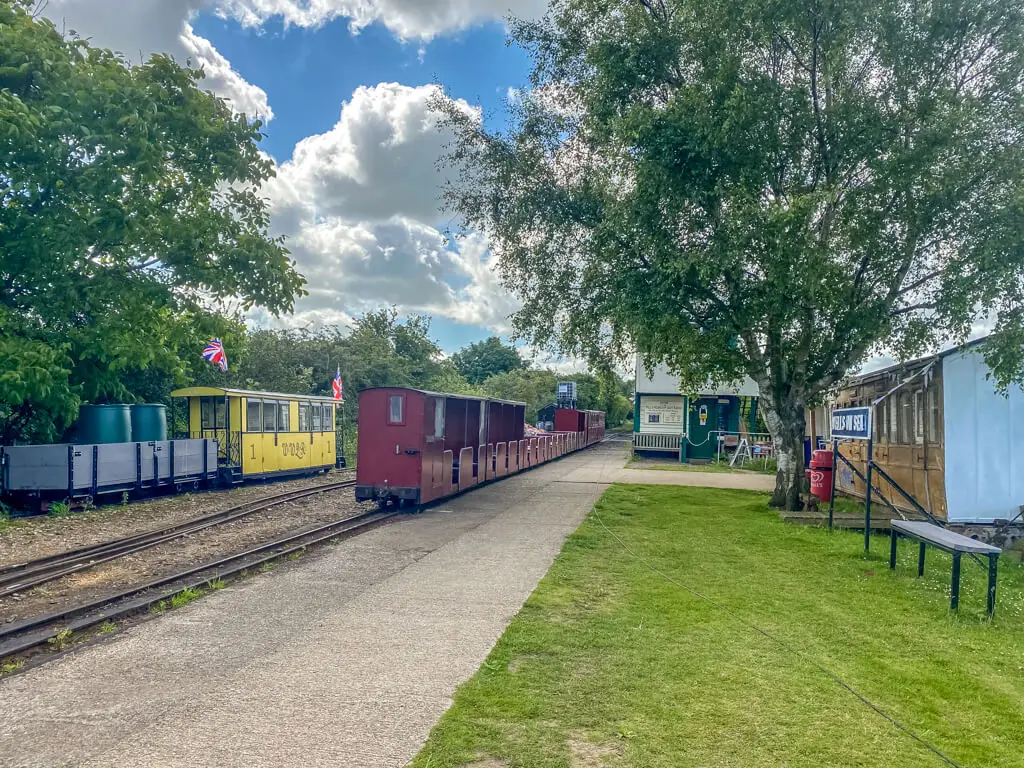 Even adults will feel like kids on the longest 10-and-a-quarter-inch narrow gauge steam railway in the world. The vintage loco travels along a four-mile stretch of what used to be the Great Eastern Railway from Wells-Next-The-Sea to Walsingham. The train has enclosed, open and covered carriages available.
Get more information here.
Wells Harbour Railway
Kids will love this miniature train that carries passengers from Wells-Next-The-Sea town to the beach and Pinewoods holiday park.
UPDATE: The railway was dismantled and removed November 15, 2021. Holkham Estate, who owns the land, has decided to replace it with an environmentally friendly bus.
#6 Visit a Museum
While Norfolk has many museums, some are more kid-friendly than others. If you want a museum with interactive exhibits that will keep children interested, these are the ones to visit:
Museum of the Broads in Stalham
Their exhibits include an array of items that kids will find fascinating like the egg collection and boats of all kinds. They will enjoy the hands-on activities like knot tying and boat-helming. Be sure to take them on a ride on their charming steamboat, Falcon, too. Get more information here.
Lynn Museum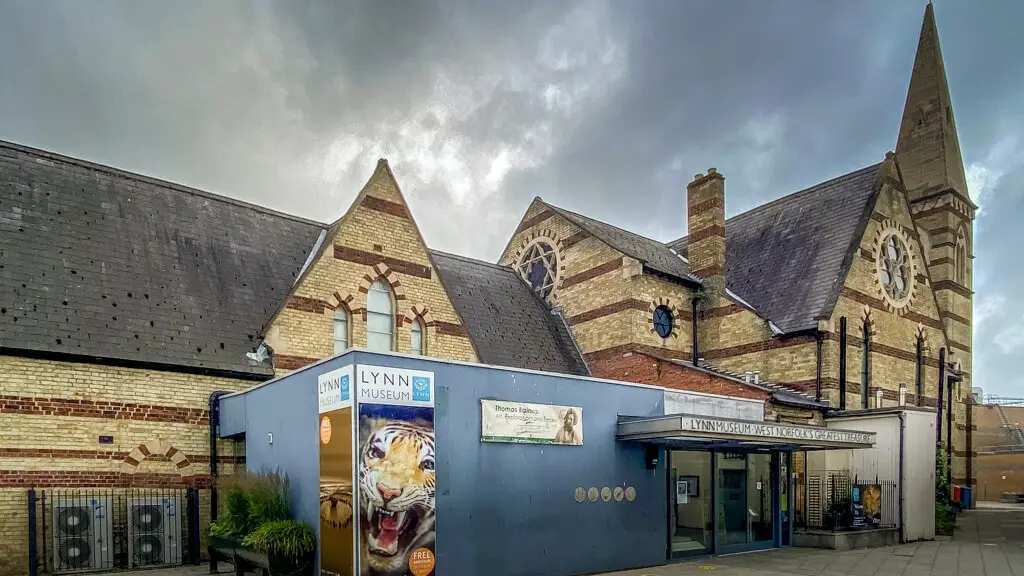 Kids will find their display on Seahenge, the 4000 year old Bronze Age timber circle discovered in 1998, fascinating. They also have an exhibit the "rise of the fairground rides" and it's link to King's Lynn. Get more information here.
Henry Blogg Museum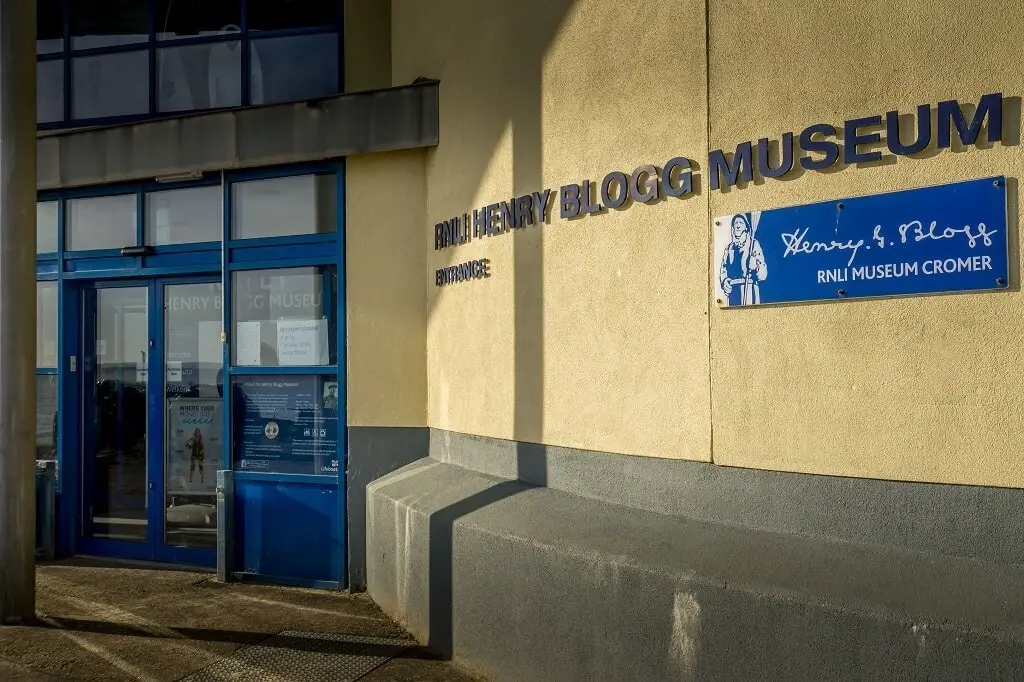 Even kids can't help but be inspired learning the story of Henry Blogg who served for 53 years on Cromer's lifeboats, saving 873 lives! Many of the exhibits are interactive and kids can learn more about the important topic of sea safety.
Since these museums are all indoors, they are an ideal option for rainy days. Be sure to check out our recommendations for things to do in Norfolk when it rains for more ideas if the weather forecast doesn't look good.
#7 Explore the Castles
Kids learn about castles in fairy tales, so visiting one can be a special experience. It's also a good opportunity for them to learn more about history. While Norwich Castle may be the most famous castle in Norfolk, there are a few more that kids would enjoy visiting.
Castle Acre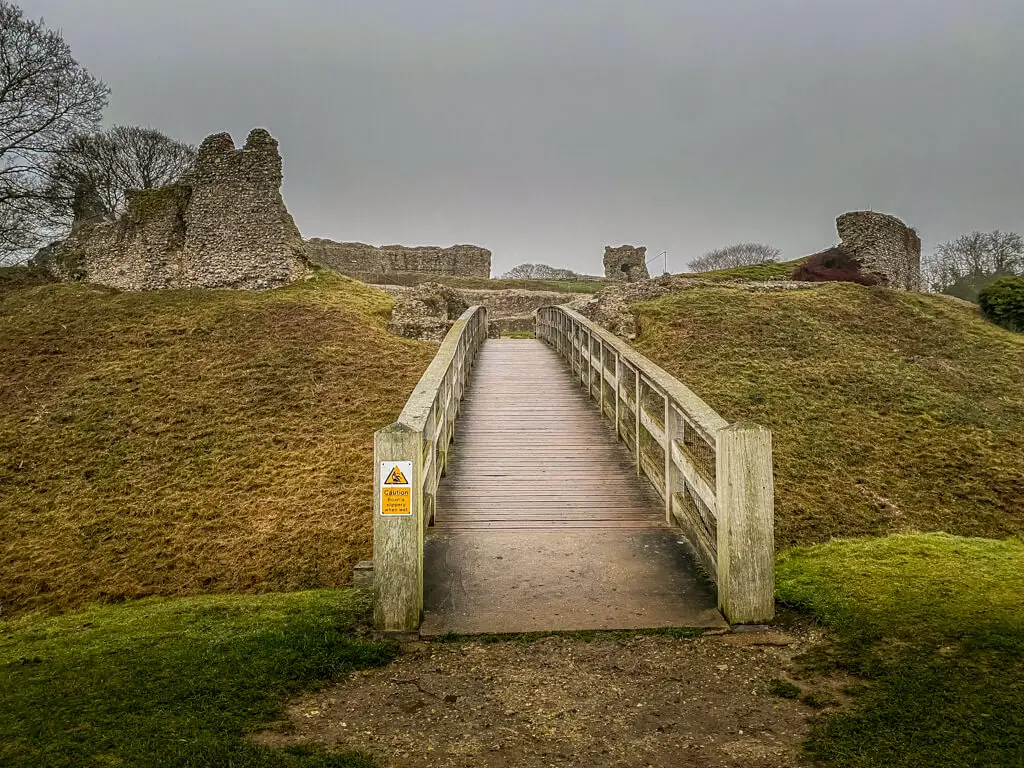 Kids will have fun exploring the ruins of this motte and bailey castle founded soon after the Battle of Hastings by the first William de Warenne, a close associate of William the Conqueror. The main road into the Castle Acre village still runs through the Bailey Gate, which is one of two stone gatehouses added to the massive earthwork defences around 1200.
Grab a family trail leaflet which will guide you through the Castle Acre village including the Bailey Gate, Castle Acre Castle, and the Castle Acre Priory. Both the Castle and Priory are English Heritage sites so free for members. Non-members can visit the Castle for free but will need to pay for parking and admission to the Priory.
Get more information here.
Castle Rising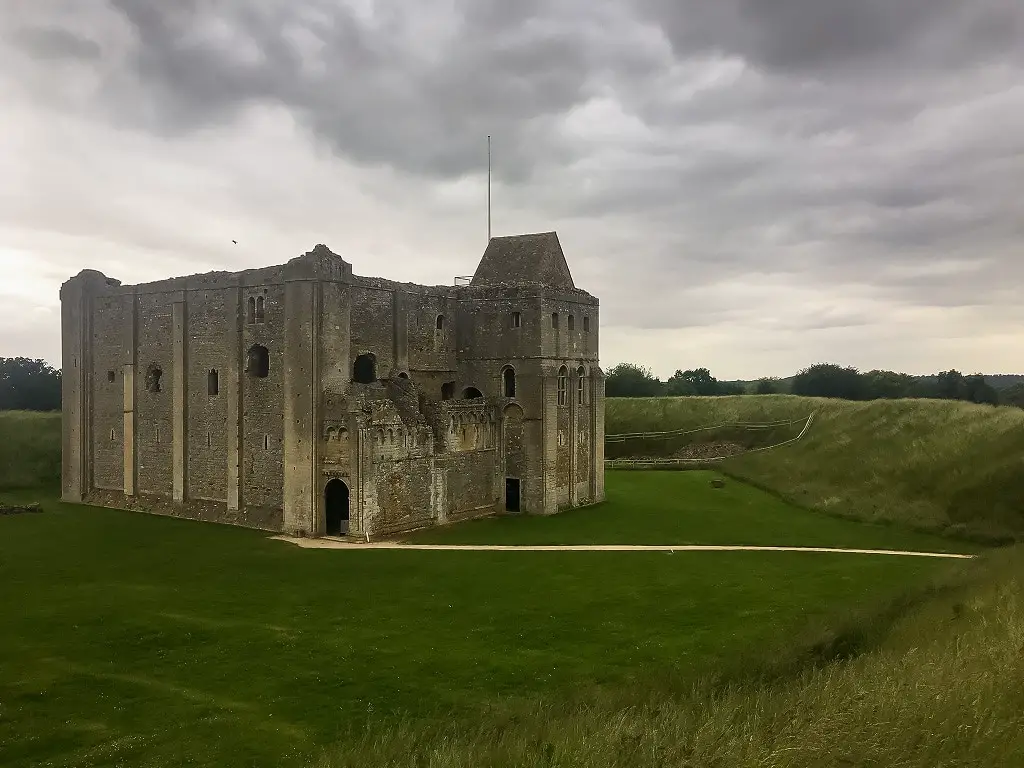 Castle Rising Castle is one of the most famous 12th-century castles in England because the stone keep is mostly intact and it is surrounded by massive earthworks. The Castle hosts some special events throughout the year that kids will love like displays of Medieval swordsmanship, archery, and more. English Heritage members can visit for free.
Get more information here.
Caister Castle
Climb up the 90-foot tower still standing from the castle commissioned in 1432 by Sir John Fastolf for views of the castle ruins and surrounding area. You can also see their classic car collection (included with castle admission). They have a picnic area and café serving light refreshments.
Get more information here.
Baconsthorpe Castle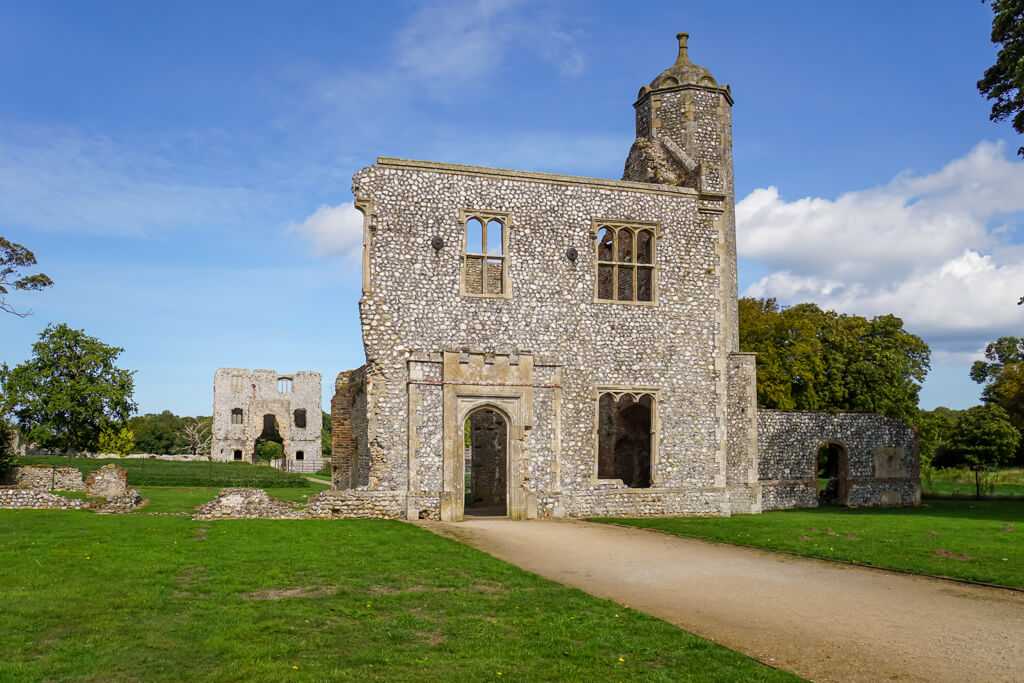 A few miles from the town of Holt, you will find the ruins of Baconsthorpe Castle, the moated and fortified 15th century manor house where the Heydon family once lived. Pack a picnic as there are no facilities but plenty of space for kids to run around.
It's free to visit. English Heritage looks after the property, so there is a small fee to use the car park if you are not a member.
Get more information about Baconsthorpe Castle here.
Thetford Castle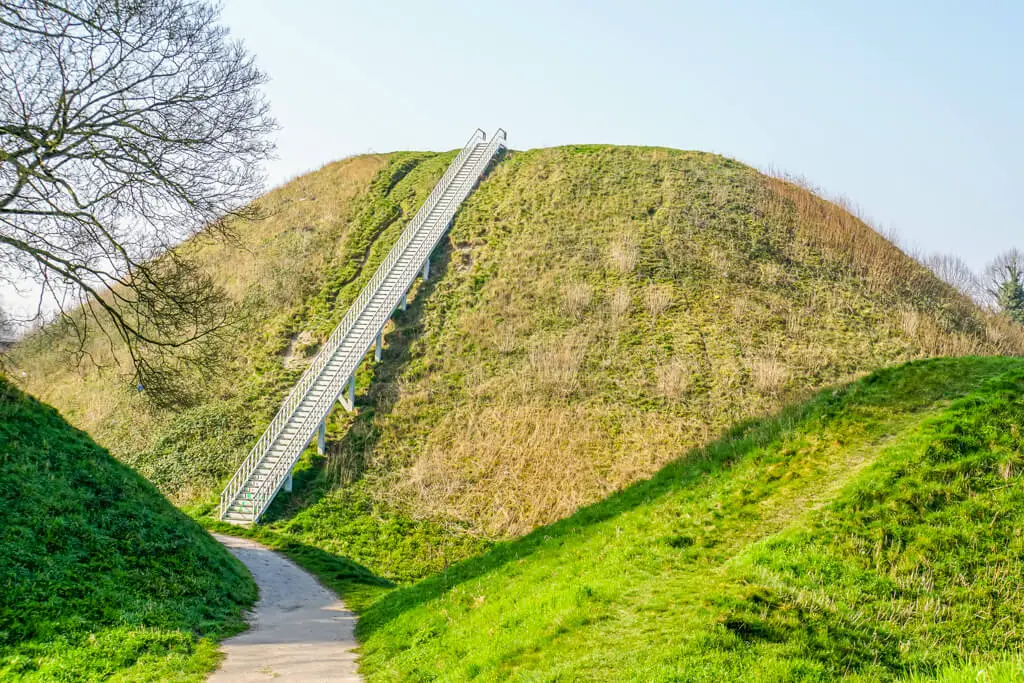 This motte and bailey castle is now part of a local park. Most of the castle was destroyed by Henry II in 1173, but the huge motte, the second largest man-made mound in England, remains intact. Climb the stairs to the top and enjoy lovely views of the area.
It is free to visit Thetford Castle. Get more ideas for what to do in Thetford.
#8 Enjoy the Parks and Nature Reserves
Kids always have fun at the park. They can run around and play. There are countless lovely parks and nature reserves around the county. Some have playgrounds, while other are more geared towards just enjoying nature and have some scenic walking trails.
Holkham Park
The park that surrounds Holkham Hall is a fascinating mixture of peaceful parkland, farmland, woodland, historic architecture, and wildlife. It's the perfect place for families because there is so much to do including cycling, a nature walk, woodland play area, ropes course, boating, and more. There are a few food stands or you can bring your own supplies, there is plenty of room to picnic. Get more information here.
Sandringham Royal Park
This Royal Park includes almost 243 hectares. There are a few short well-marked walks and a new Children's Adventure Play Area inspired by the Duchess of Cambridge's 2019 Chelsea Flower Show garden. It's free to visit the country park but there is a charge for parking. Get more information here.
*Sandringham Park is home to Luminate, a popular light trail during the Christmas season.
Holt Country Park
Just outside of Holt, this 100-acre woodland is perfect for families. There are several well-marked and easy trails, plus a picnic area and kids playground. Pick up activity sheets to keep the kids entertained at the Visitor Centre. It's free to visit Holt Country Park but there is a small fee for parking. Get more information here.
Priory Gardens and Maze
Located near the ruins of the Beeston Priory, this garden covers 10 acres and has a hedge maze. Kids can explore the different areas and look for wildlife. The gardens have several exotic trees of more than 100 years old (planted in 2006), a few ponds, numerous small waterfalls, and more. Get more information about it here.
Fairhaven Water Gardens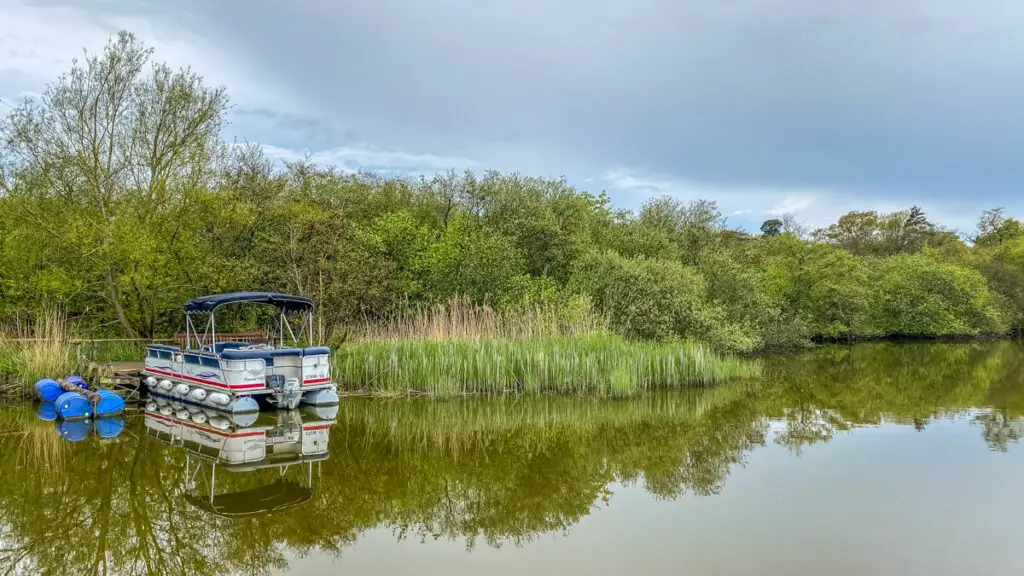 Kids will have fun exploring the 131 acres of beautiful ancient woodland and water gardens in South Walsham. Along the path, they will find some cute wooden carvings. They can also take a boat trip on the private broad.
In past years, we have enjoyed their Christmas Light Trail and Christmas Bauble Trail. Learn more in our guide to visiting Fairhaven Water Gardens.
How Hill
Kids will enjoy the self-guided nature trail, bird hides, and secret garden. Check out our How Hill guide to help plan your visit.
Broadland Country Park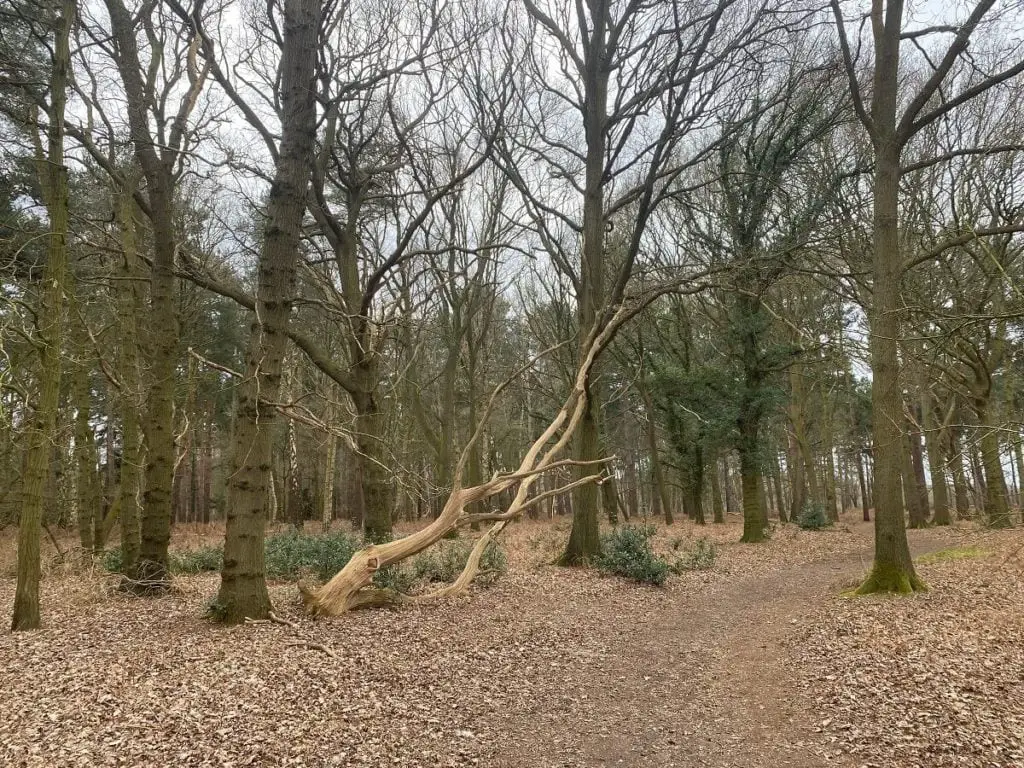 Opened in 2021, this new park is a great place for the family to go for a walk. The circular trails are easy and not too long. It's a good place to spot wildlife too. Read more about Broadland Country Park.
Pensthorpe Natural Park
This 700-acre nature reserve and woodland conservation park has interactive trails and eco play areas that the kids will love. When you need to refuel, stop into the Courtyard Cafe for some delicious home cooked food. Get more information about Pensthorpe Natural Park here.
#9 Circus or Other Family-Friendly Theatre
If you choose the right theatre production, it can wow kids as well as adults. It needs to be a performance that's visually appealing and high-energy.
Hippodrome Circus in Great Yarmouth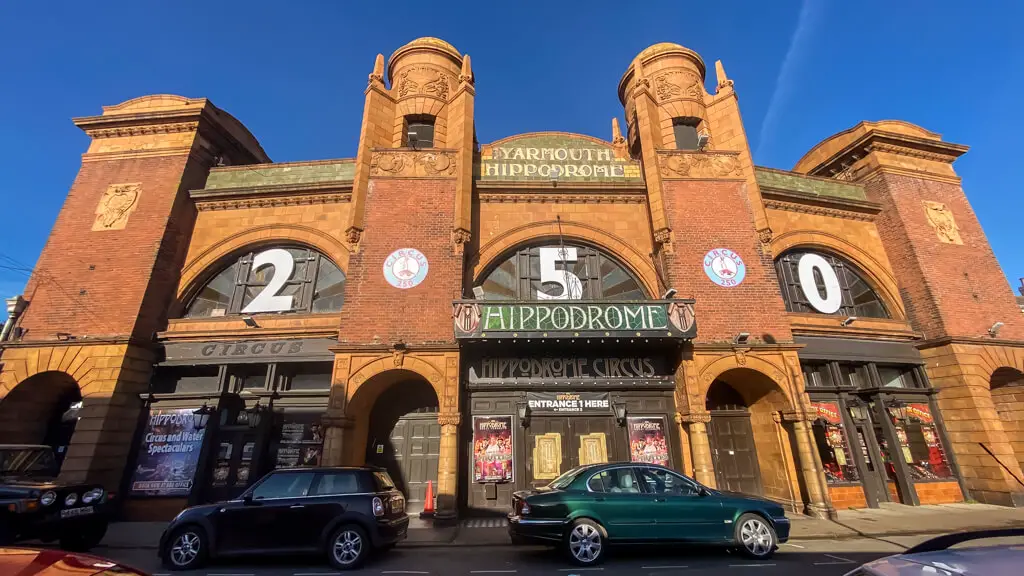 Kids of all ages will love the clowns and all the acrobatics that happen at the circus. There is no better place to go to the circus than the Hippodrome in Great Yarmouth.
The Hippodrome in Great Yarmouth was named one of the seven wonders of the British seaside by Historic England. (1) Built in 1903 by the legendary circus showman George Gilbert it is the only surviving total circus building in Britain. Harry Houdini and Charlie Chaplin, are both thought to have performed at Hippodrome.
The history of the building is not the only thing that makes seeing the circus at the Hippodrome special. Each show ends with the water spectacle where the rink sinks to reveal a swimming pool. The Hippodrome is just one of three circuses in the world to have this feature, which was restored in 1981.
It's an intimate arena, so there are no bad seats. Check the schedule for circus shows at the Hippodrome here. They have special themed shows for Halloween and Christmas.
Cromer Pier Show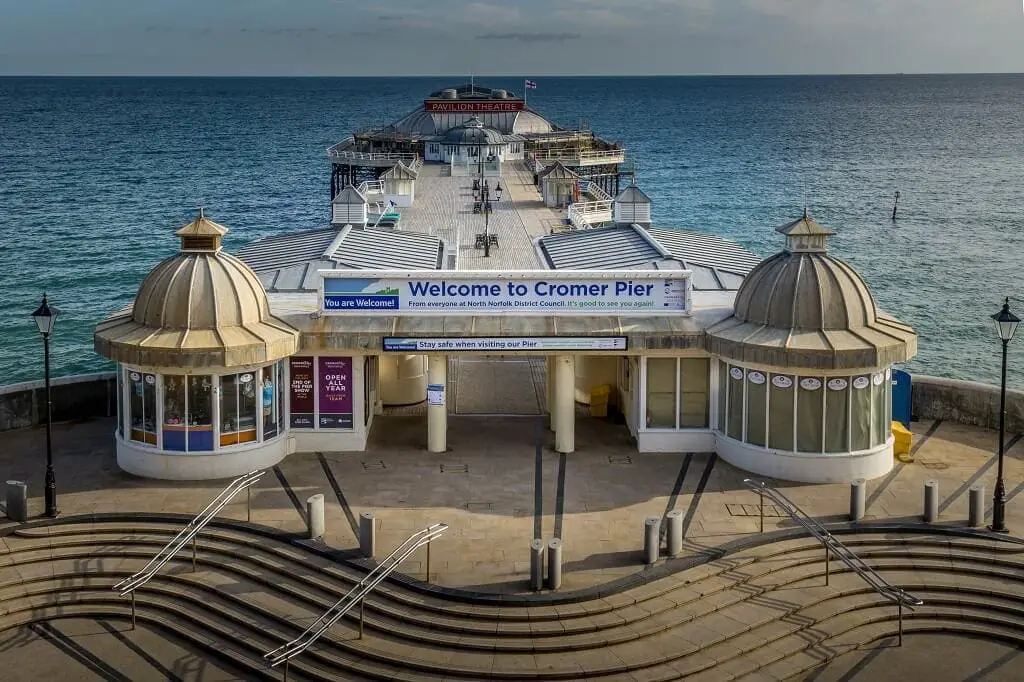 It's home to the last surviving "end of the pier" show in Europe. The show follows the traditional variety format with song, dance, music, magic, and comedy that is family-friendly. They also have a popular Christmas show. Read my 2021 Cromer Pier Show review and 2021 Cromer Pier Christmas Show review to learn more.
Click here to check the calendar.
#10 Go on a Deer Safari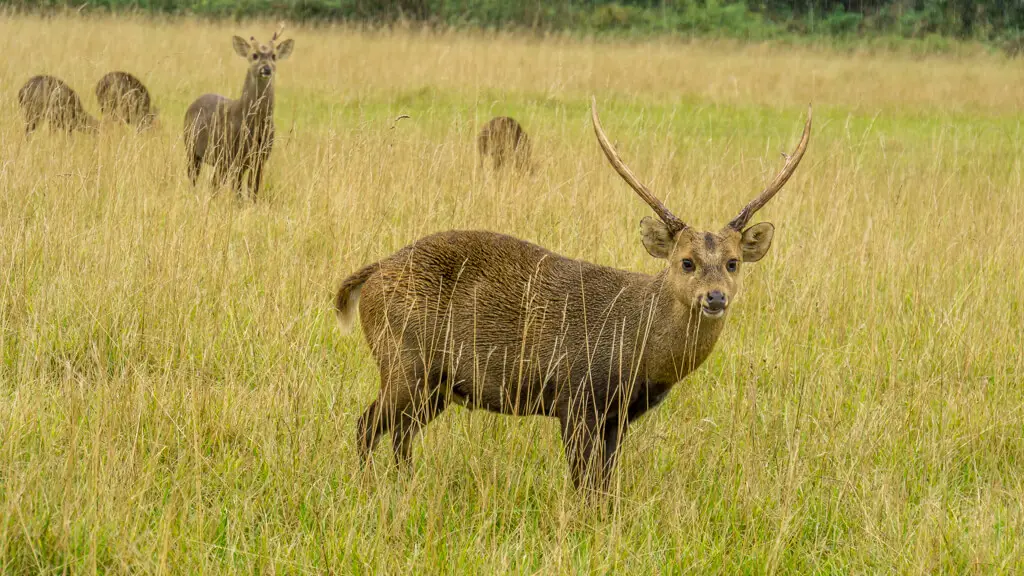 You don't have to travel to Africa to go on a safari, there is Watatunga, not too far from King's Lynn. Here you (licensed drivers only) can drive your own golf cart (with the rest of the family onaboard) as part of a 90-minute tour through the wildlife reserve.
The landscape feels like somewhere exotic with 170 acres of woodland, grassland, and lakes. You will be able to see many different types of deer and birds. It's also interesting to learn about all the conservation work taking place at Watatunga.
They offer 4 and 6-person carts, but you will need to book in advance. Read reviews of Watatunga on Tripadvisor here and book your safari here.
#11 Go to a Family-Friendly Seasonal Event
Throughout the year there are many seasonal events that are perfect for kids especially during the holiday season. Check out our event guides for latest details:
Best Halloween Events in Norfolk
Best Bonfire Night Events in Norfolk
Best Christmas Events in Norfolk
Best New Year's Events in Norfolk (yes there are a few that are family-friendly!)
Things to Do in Norfolk February Half Term
Disclosure: This post contains affiliate links. This means we will receive a small commission for some purchases made using links in our blog with no additional cost to you.  Please be assured we would not promote any product unless we believe that our readers will also benefit.  The commission does not influence the editorial content of this site.