The Norfolk Broads is a good area for walking because it is flat, but still scenic. If you are looking for a short easy walk in the area with the option to do some wildlife watching, this Barton Broad walk might be for you.
Let me tell you more about the Barton Broad walk so that you can enjoy it too.
*Be sure to join our email list here to keep up to date with what's happening in Norfolk.
Note: This post contains affiliate links.  As an Amazon Associate, we earn from qualifying purchases. Please see disclosure for more information.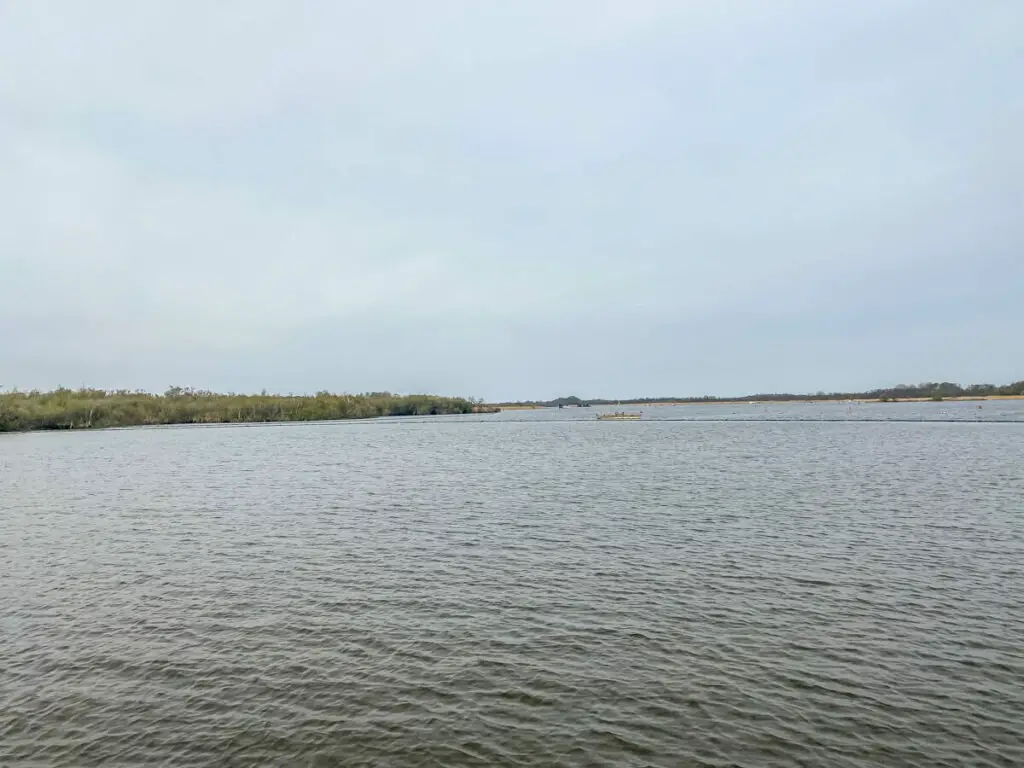 About Barton Broad
Barton Broad is the second largest Norfolk Broad (only Hickling Broad is bigger). The Norfolk Wildlife Trust (NWT) has owned it since 1945.
Admiral Horatio Nelson is believe to have spent time here in his youth. His sister Catherine lived nearby with her husband George Matcham. It is said that he once lost a chain and locket in Barton Broad.
Barton Broad is also the place where it was first suggested that the Broads were not natural but dug by human hand. Samual Woodward came up with the theory in 1834 when he studied the stripes of high ground crossing the southern end of the broad. This idea was not resurrected until the 1940s.
Before the boardwalk was built, the only way to access this reserve was by boat. The boardwalk was funded through the Clear Water 2000 project and built in 2003 by the Broads Authority.
Barton Broad Walk Options
When you visit Barton Broad, you have two main options for walks to do.
You could walk from the car park to the boardwalk, walk around the reserve, and then return to the car park the way you came. This walk is a little less than 2 miles and there aren't any steps or stiles.
Alternatively, you can do a longer circular walk from the car park. When you get to the boardwalk you walk around the reserve, and then take a longer route back to the car park. This walk is about 2.5 miles and takes around an hour and a half. Download a map here.
RELATED: The Best Walks in the Norfolk Broads
If you are disabled, there is a car park right by the boardwalk for you. Park there and then you can explore the reserve going around the boardwalk.
Note that dogs are not allowed on the boardwalk. If you have a dog you could continue along the road and skip the boardwalk, but it might be better to choose a walk that is more dog-friendly as the boardwalk is the highlight of the Barton Broad walk.
The photos of the Barton Broad circular walk were taken in April. We saw a few bluebells, primroses, and daffodils when we were walking along the road.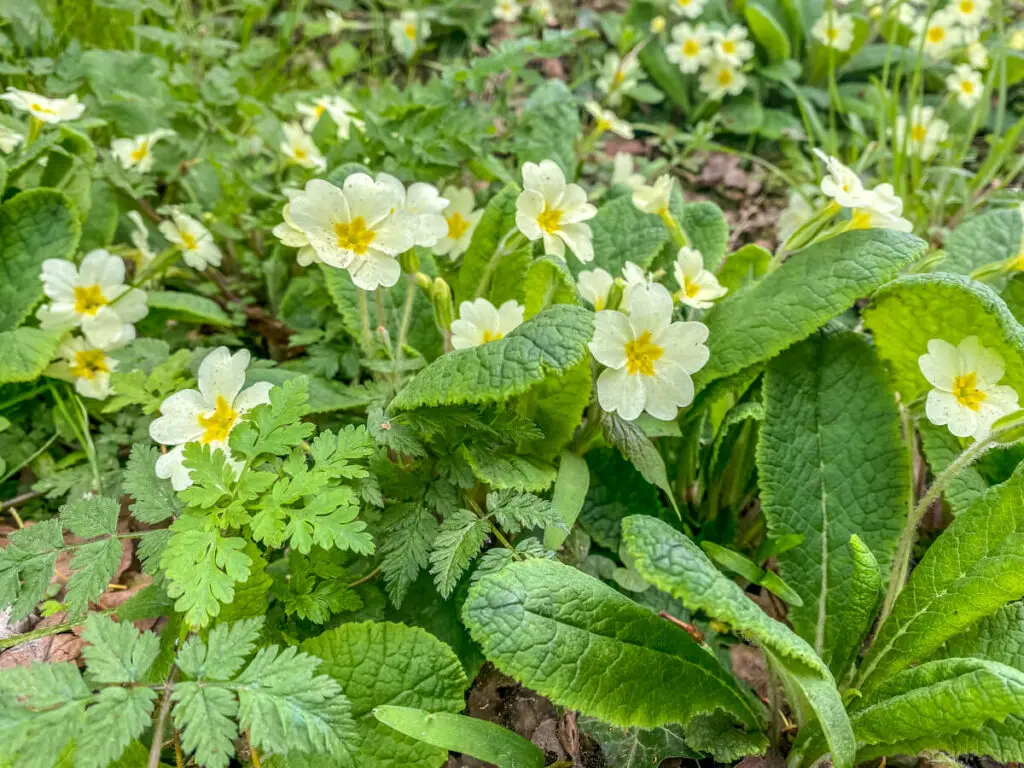 Walking from the Car Park to the Barton Broad Boardwalk
The Barton Broad walk starts from the car park entrance. Standing there with the toilets on your right you will see a footpath on your left signposted boardwalk.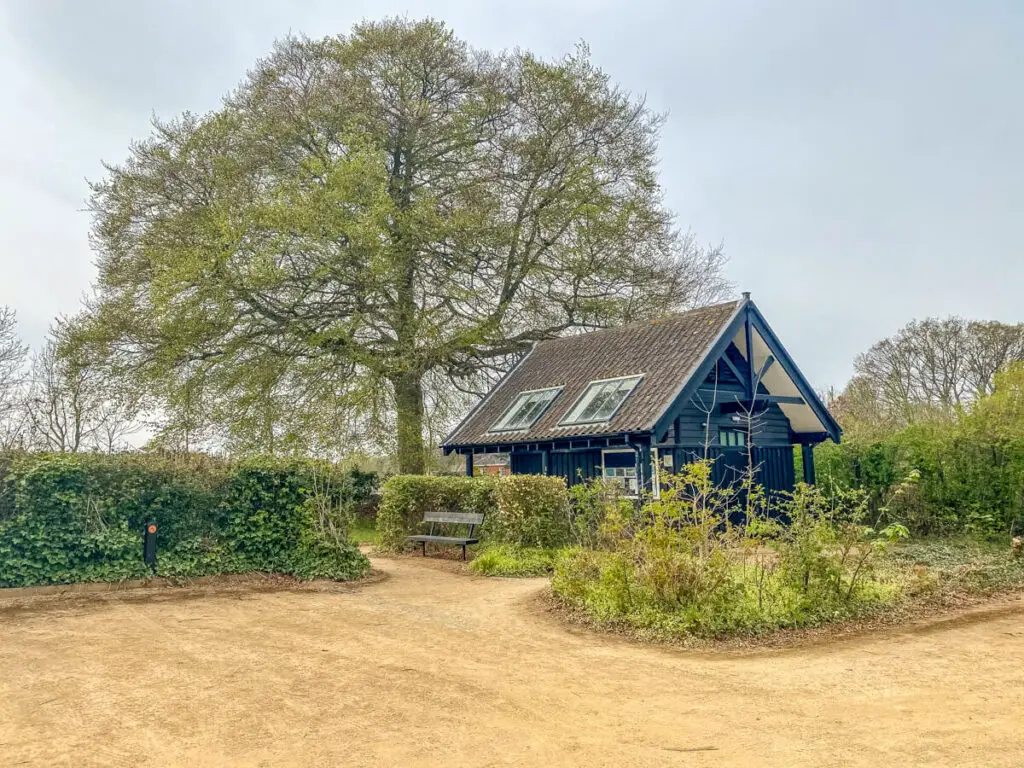 Walk on this footpath until it reaches Irstead Road. Take a right on the road and keep going until you see the entrance to the boardwalk on your left, which is a little more than a kilometre.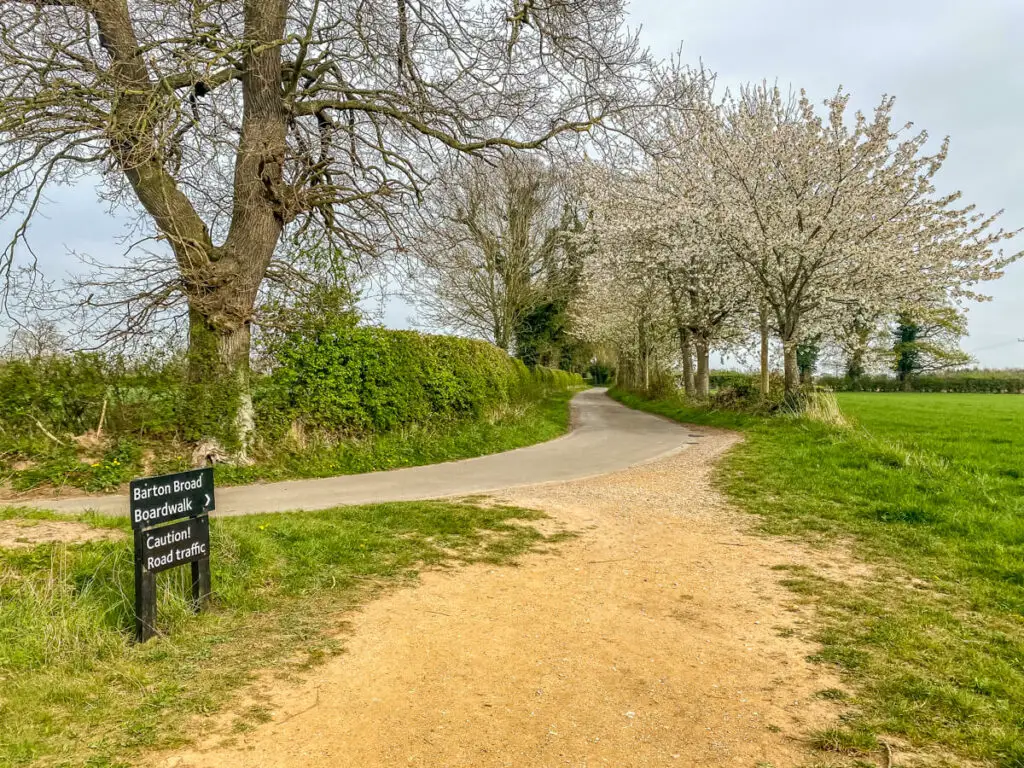 Barton Broad Boardwalk
The Barton Broad boardwalk (also known as Herons' Carr boardwalk) was a major feat to construct as it sits on 10 metres of liquid mud. This area used to be open water until over time reed and sedge began to grow. Later trees started to spring up and created the carr woodland habitat you see today.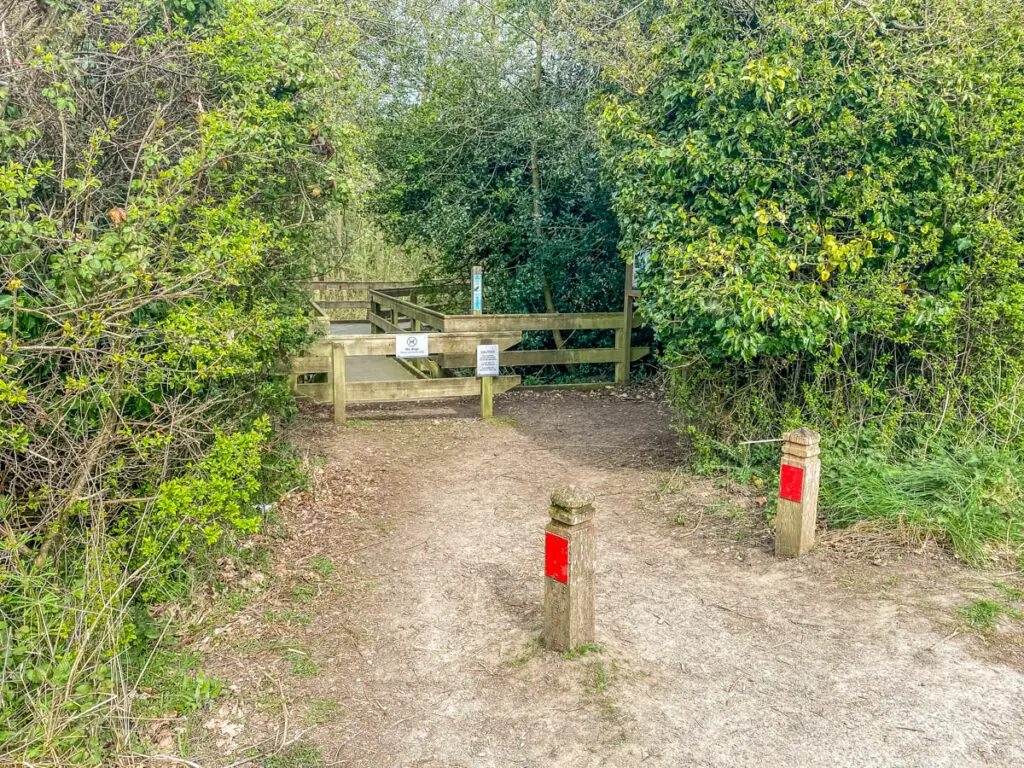 Walk on the boardwalk, keeping left – first at the fork and then again to turn left and walk toward the viewing platform. It feels like you are passing through a floating forest. With the deep mud, it is important that no one steps off the boardwalk.
As you make your way around the carr woodland, you can see several plants that are important to the ecosystem. Many of the trees are grey willows and downy birch. During the spring and summer look for the yellow flag iris, and honeysuckle.
It's also a good place to see different invertebrates as scientists believe there are about 1500 species in the carr woodland. You might see speckled wood butterflies, black-tailed skimmer dragonflies, or even a swallowtail butterfly.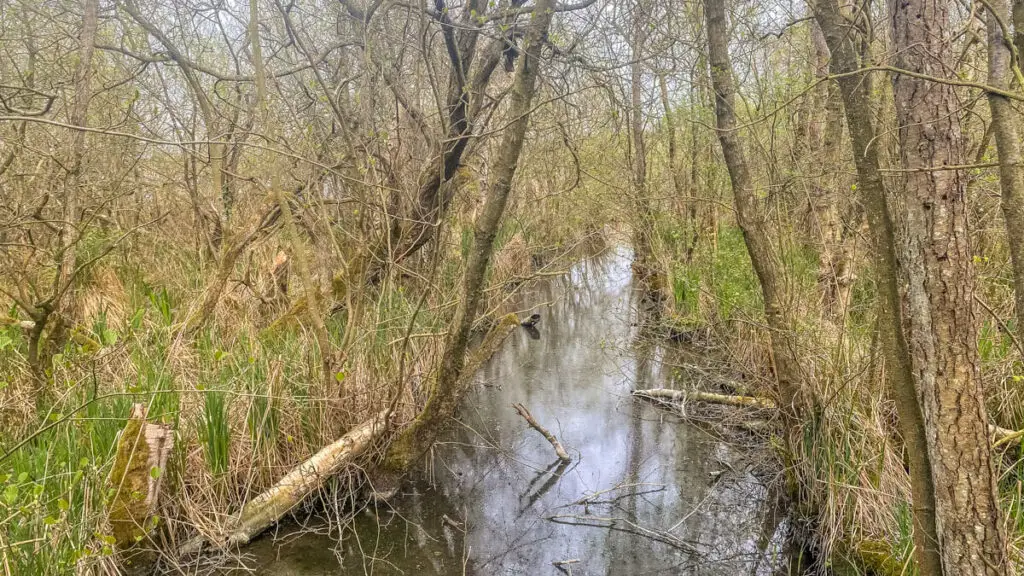 Birds also like the carr woodland. Great spotted woodpeckers and Cetti's warbler can often be seen (or heard). You might also catch a glimpse of treecreepers and goldcrests flying from one place to another. The area is also a nesting site for herons during the early spring.
You will pass by a few signs that explain more about the special wildlife here. We also saw some braille signs too.
Barton Broad Viewing Area
This is a good spot to sit down and rest while you observe the wildlife. You are going to want your binoculars as there will be lots to see but it won't necessarily be close by.
TIP: If you enjoy birdwatching, you NEED to go to the Snettisham Spectacular.
What you can see depends on the season, but you can never be certain.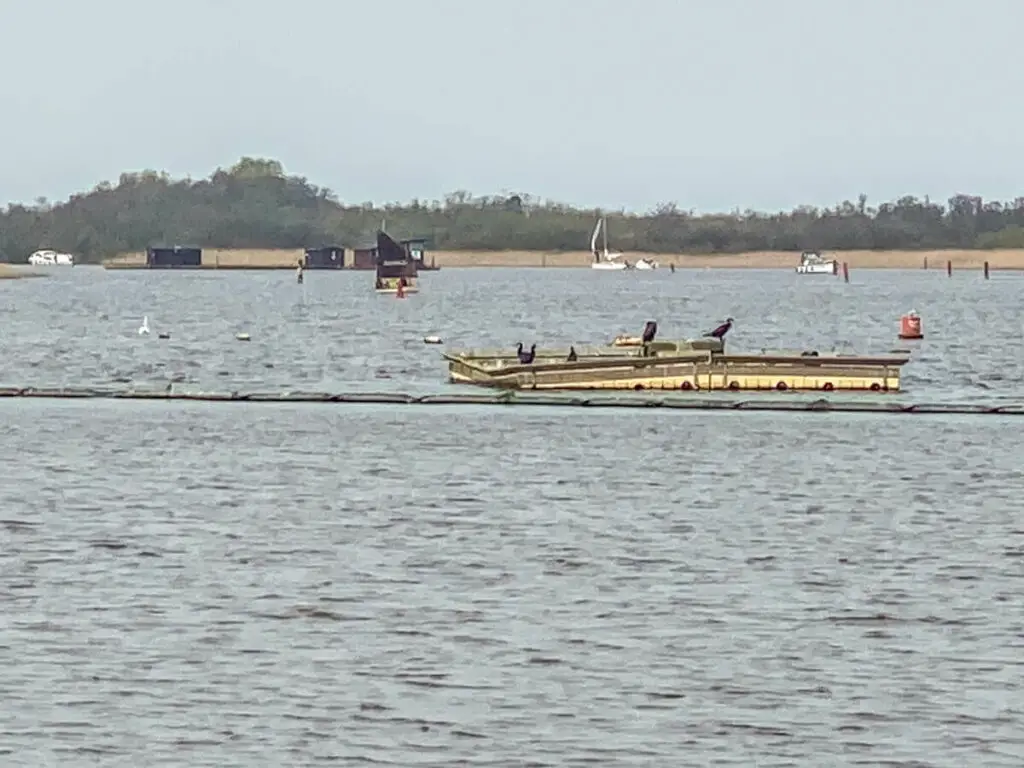 During the spring, keep your eyes open for Cetti's warblers, coots, common terns, moorhens, and great crested grebe. In the water you might be able to see a water vole, European eel, or water shrow.
In the summer, you can see swans, mallards, Egyptian geese, and Canadian geese.
The autumn months are a good time to see cormorants, black headed gulls, teals, and goldeneyes.
During the winter and early spring, look for grey herons, tufted ducks, pochards, and bitterns.
Note: You are not allowed to fish from the viewing platform or anywhere along the boardwalk.
Walking Back to the Car Park
After you are finished with the viewing area, head back to the main section of the boardwalk and turn left to continue around. There will be another path leading off to the left that you will want to take to exit the boardwalk by the wheelchair accessible car park.
Once you leave the boardwalk, you could turn right on Irstead Road and walk back the way you came or go left and make it more of a circular walk which will be mostly on quiet roads (we did see a couple of cars).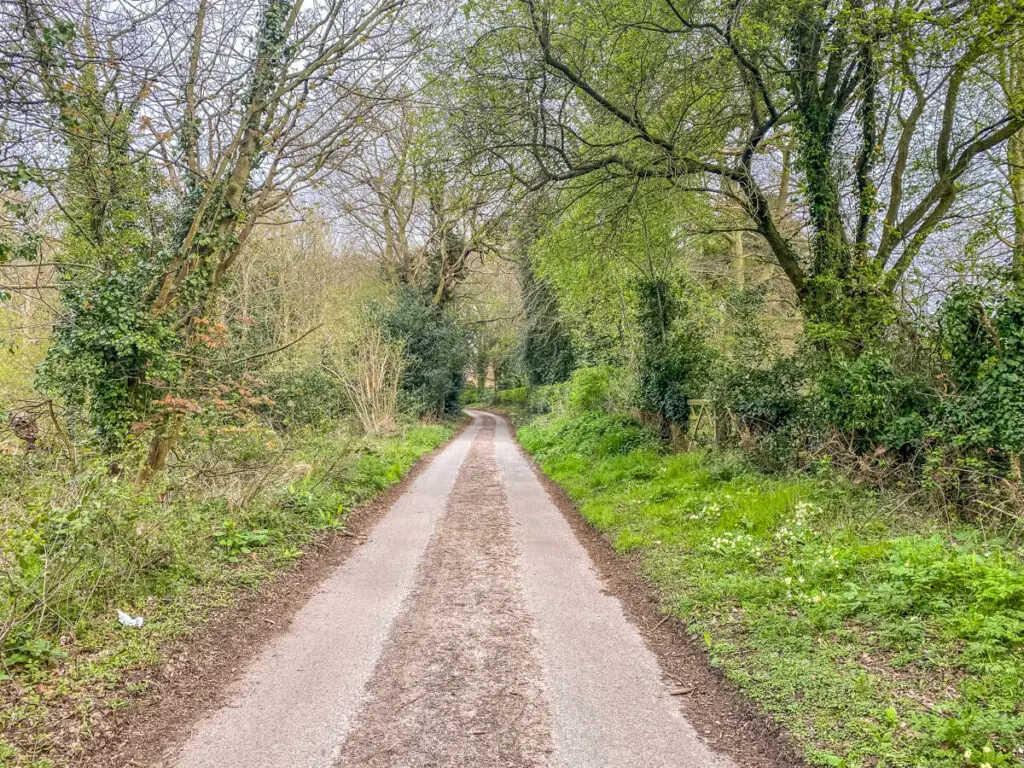 If you are continuing on the longer circular walk, you will want to keep going down Irstead Road until you reach the give way sign where you will turn right on Shoal Road (signposted Three Hammer Common). Keep walking on Shoal Road and pass two roads that go off to the left.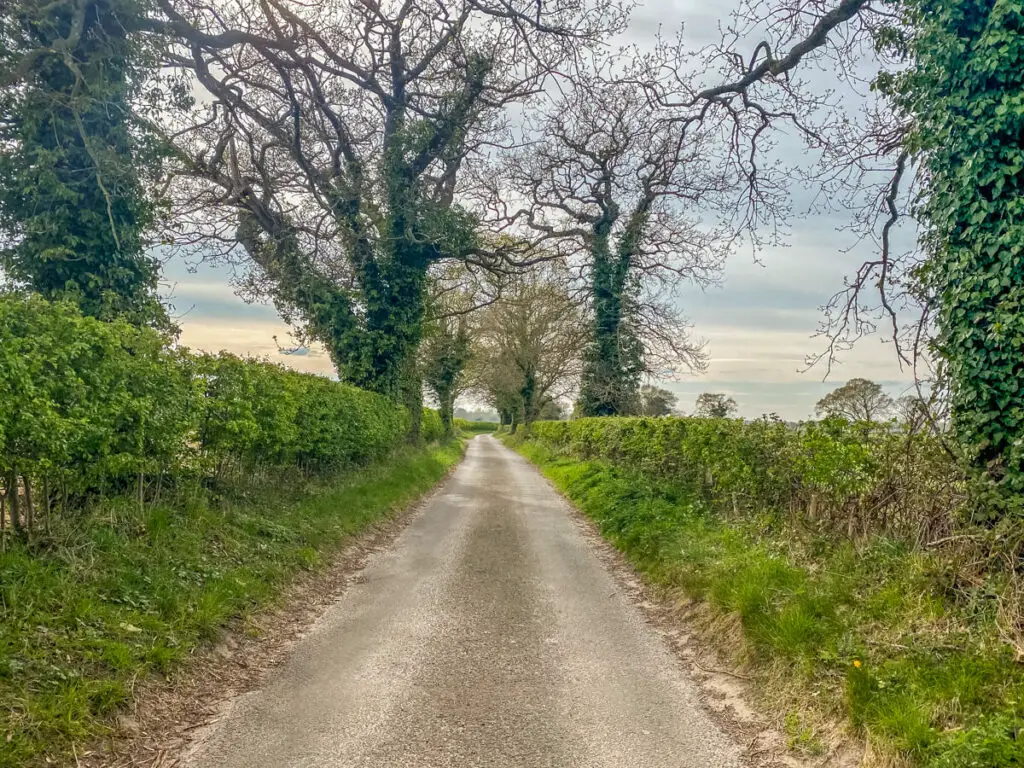 Once you pass the second road, you need to start looking for a footpath on your right. You'll want to take this footpath which goes across the field diagonally.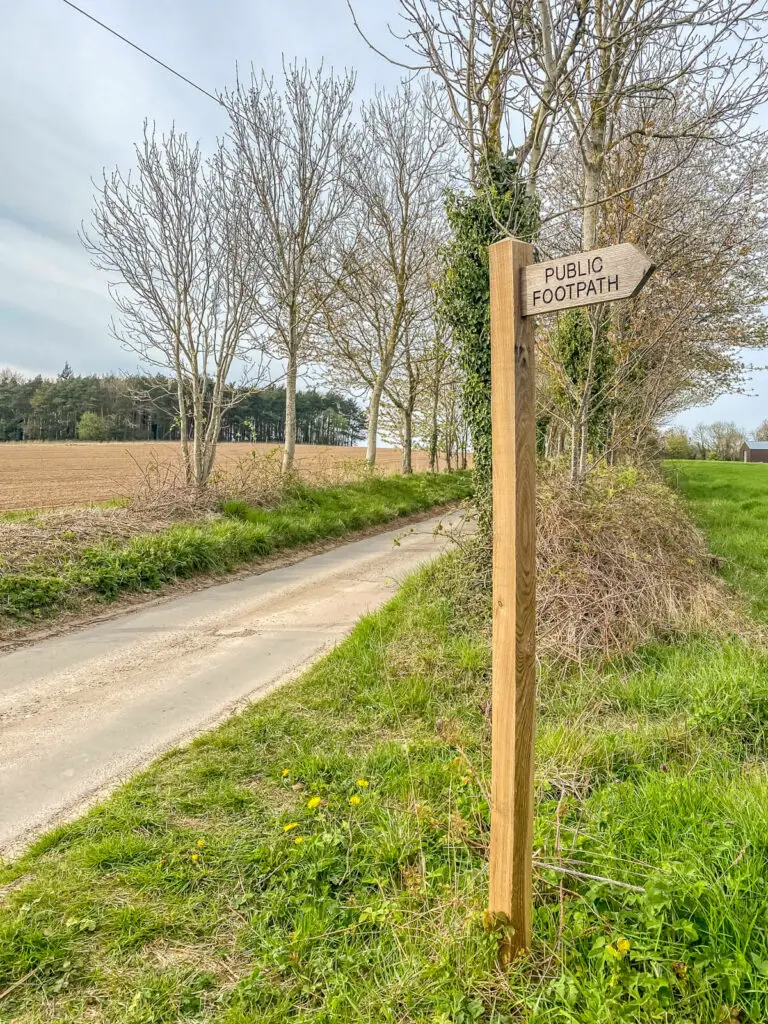 On the other side of the field, you will reach Long Road where you can turn right and shortly will reach the car park where you started.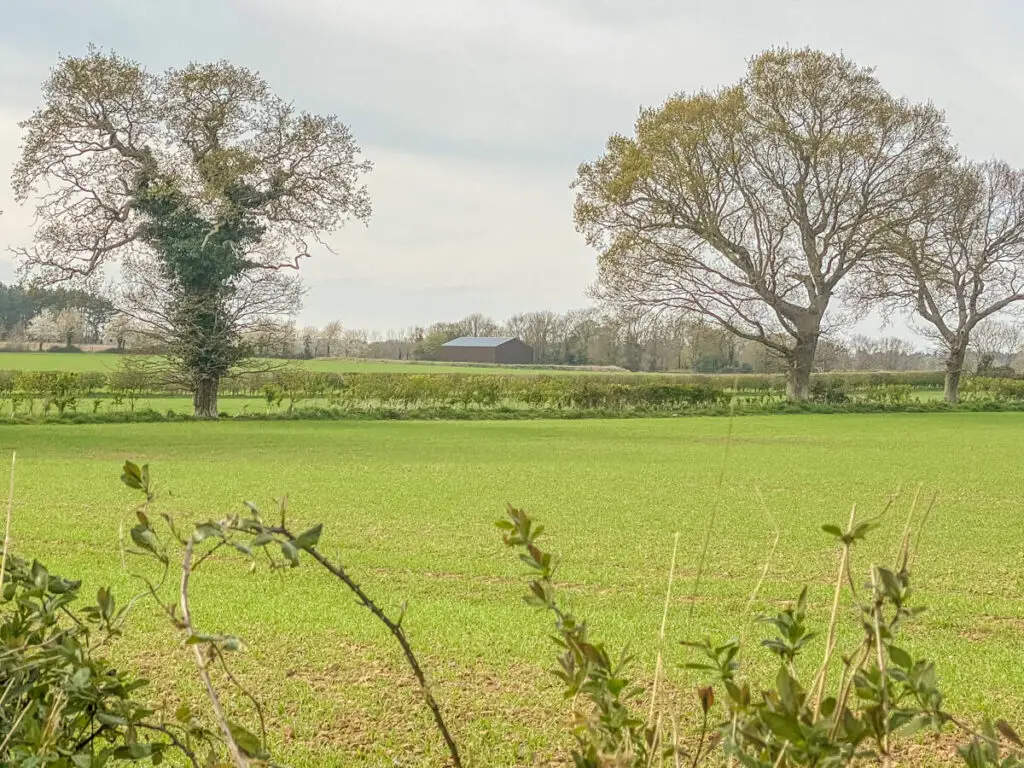 What to Bring on the Barton Broad Walk
This is an easy walk, so you don't need special hiking shoes, but there are a few things that I think you should bring.
Water/Snacks – There won't be any place to purchase food or drink on this walk, so you will want to bring your own. Try to bring a reusable water bottle (like this one) as it's better for the environment.
Binoculars – If you want to do some bird watching while you are on the viewing platform, it's best to bring binoculars (these are the ones we use).
Camera Gear – It's a scenic walk so you will want to bring your camera. If you want to get some good shots of the wildlife where you can see more details of the birds, you are going to need a zoom lens. We use a Sony 70-350 G OSS lens for our APS-C crop sensor camera (this is equivalent to a maximum zoom of 525 on a full-frame camera).
Sun Cream – It's always better to wear the sun cream than to not and get sunburned.
Barton Broad FAQs
How much does it cost to go to Barton Broad?
It is free to visit Barton Broad. There is also no charge for parking.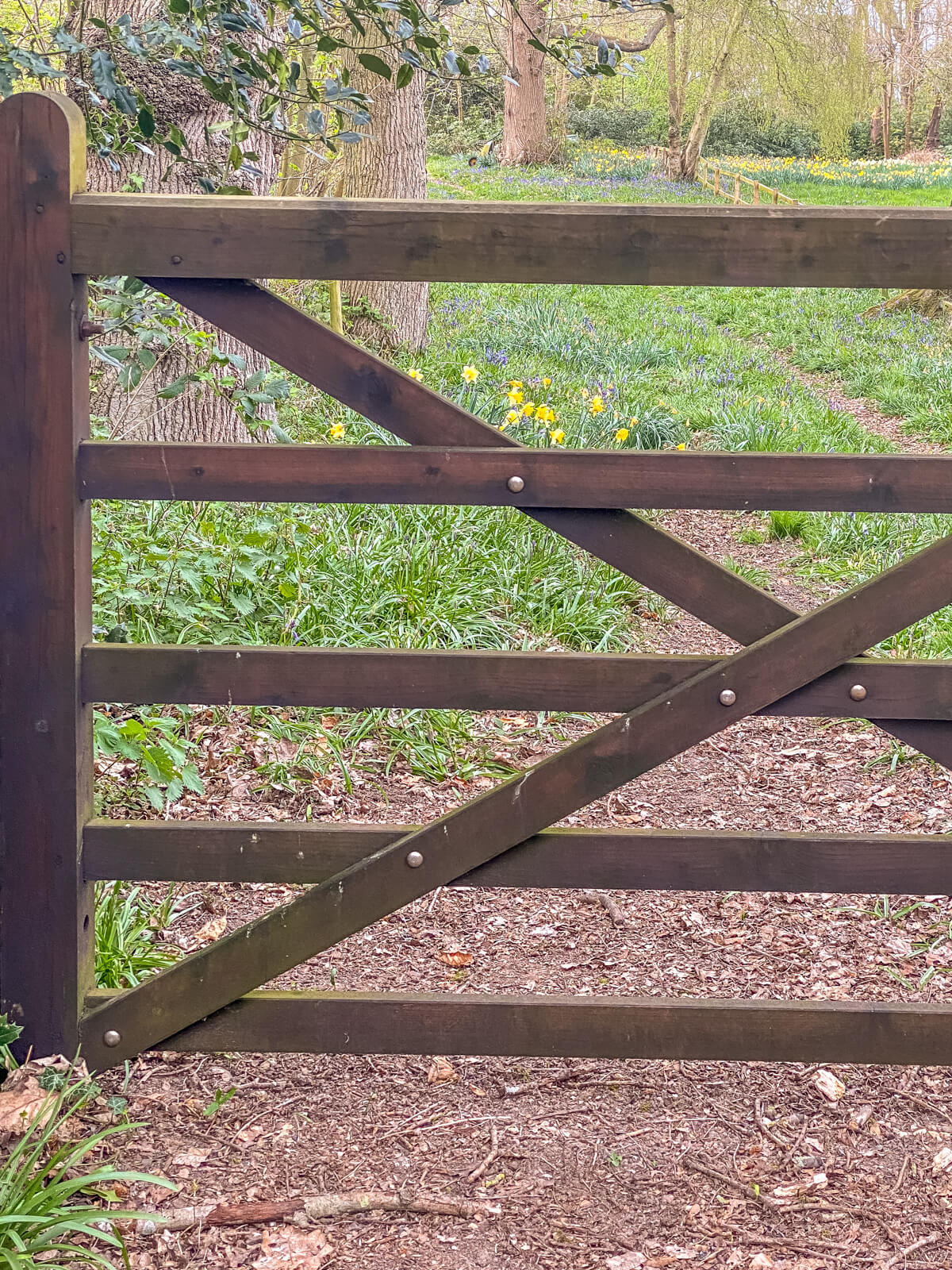 Where do you park for Barton Broad?
You can park for free in the Barton Broad Main car park, Long Road, Baton Turf. It is marked on Google maps.
How long is the Barton Broad circular walk?
The longer option is about 2.5 miles and takes around an hour and a half (including a brief stop at the viewing platform).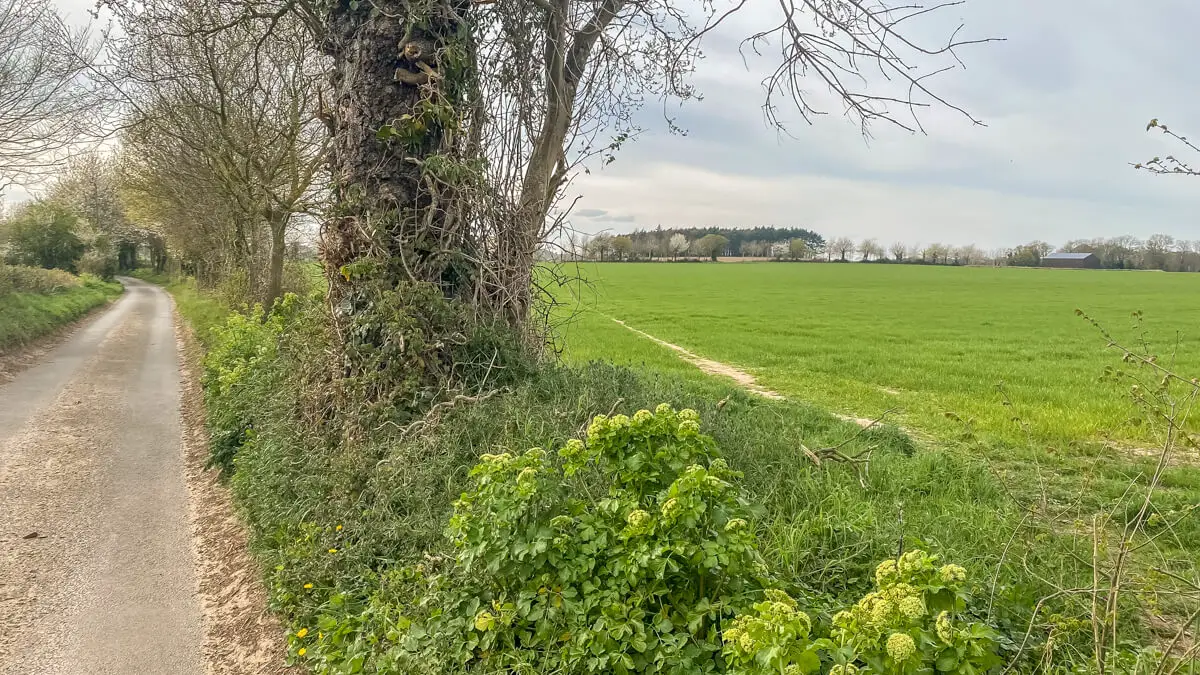 Are their toilets at Barton Broad?
There are public toilets by the main car park.
Is the Barton Broad walk suitable for kids?
Yes, it's flat and not too long. You just need to be careful and make sure the kids stay on the boardwalk.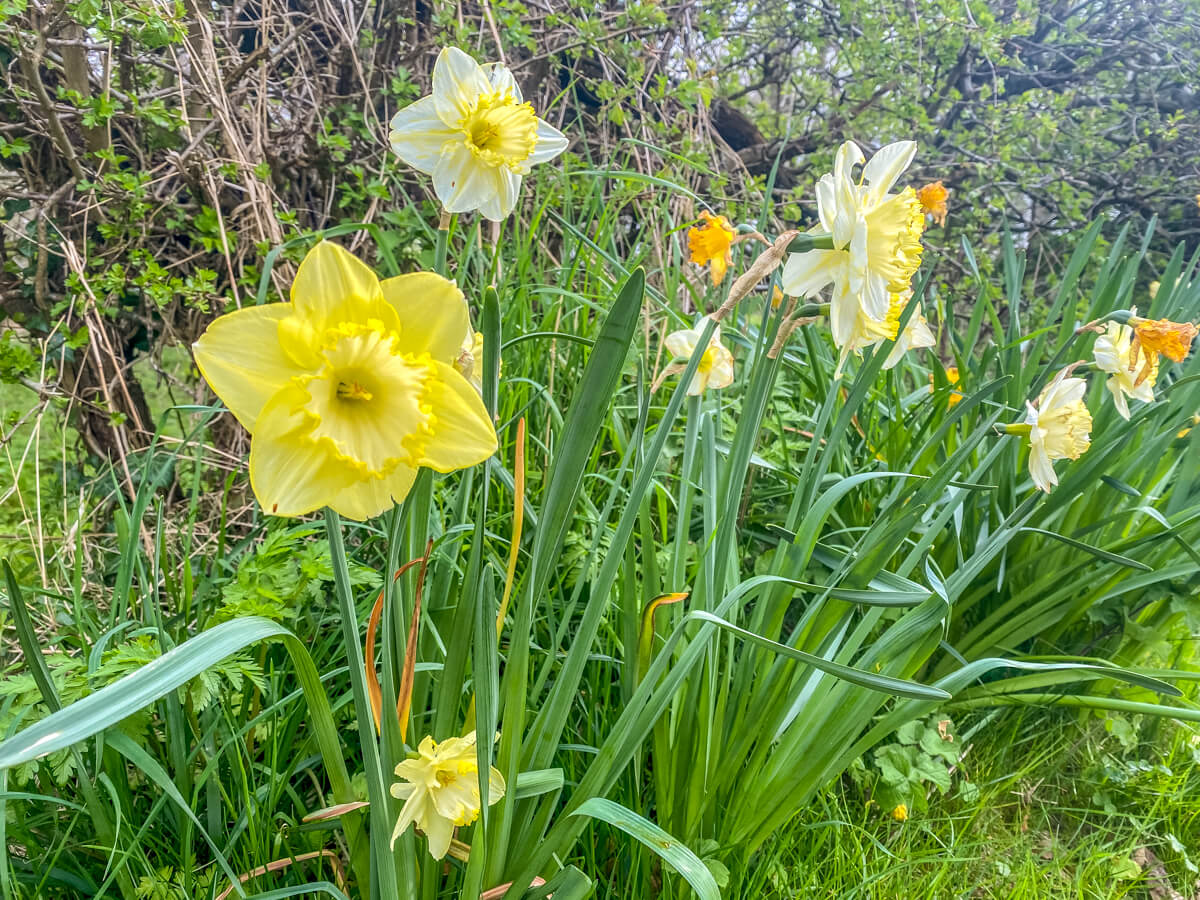 What is the closest pub to the Barton Broad walk?
If you want to go to the pub after you finish the Barton Broad circular walk, you can go to the White Horse Inn in Neatishead. It is about a 3 minute drive from the Barton Broad car park.
Disclosure: This post contains affiliate links. This means we will receive a small commission for some purchases made using links in our blog with no additional cost to you.  Please be assured we would not promote any product unless we believe that our readers will also benefit.  The commission does not influence the editorial content of this site.