Wayland Wood may be best known as the location for the "Babes in the Wood" tale, but we didn't see any ghosts during our visit. Instead it was a lovely walk through the wood where we saw plenty of bluebells, a muntjac, and more. I wouldn't hesitate to go back again.
If you are thinking about visiting Wayland Wood, we have all the information you need to know.
Be sure to sign up for our email list here, so that we can get you up to date with what's happening in Norfolk.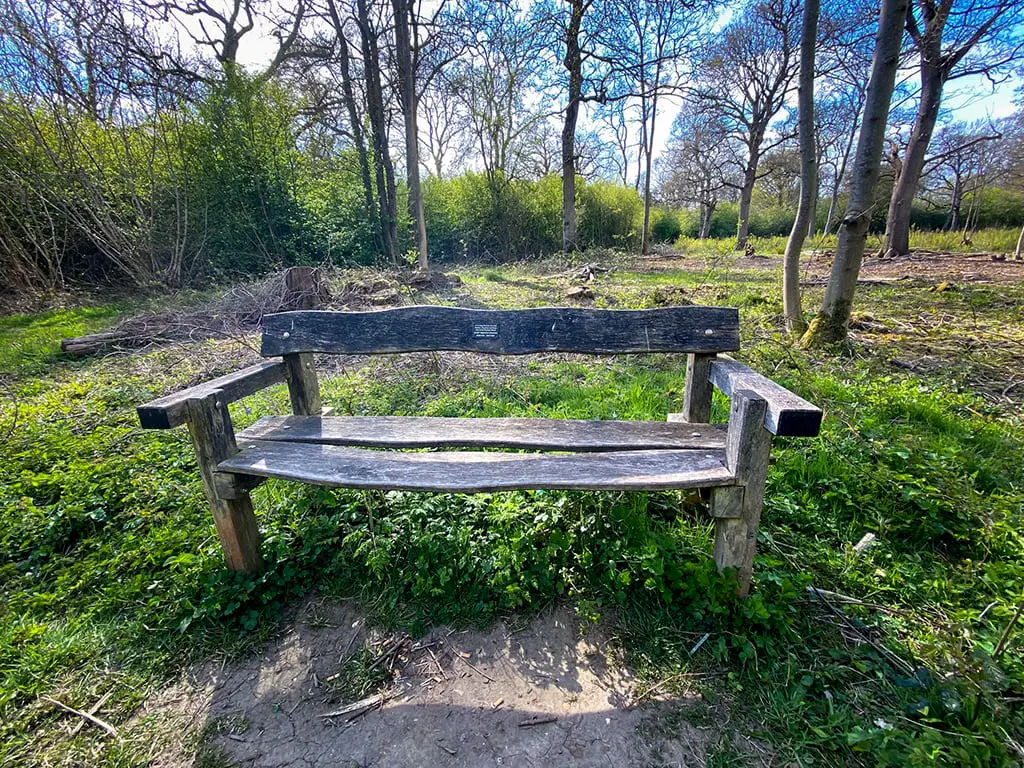 About Wayland Wood
Covering 84 acres, Wayland is one of the largest woods in South Norfolk and a designated Site of Special Scientific Interest. The wood has a history of coppicing going back to the 10th century. It is mentioned in the Domesday Book although it may have already been hundreds if not thousands of years old by that time.
In addition to the lovely natural scenery, you may notice some manmade earthworks. There are boundary banks, some dating back to medieval times, that marked the edges of the wood as it was expanded. In the most southerly part of the wood there are a series of earthwork enclosures known as the Nab which may have been formed from pre-existing features of previously farmed landscape.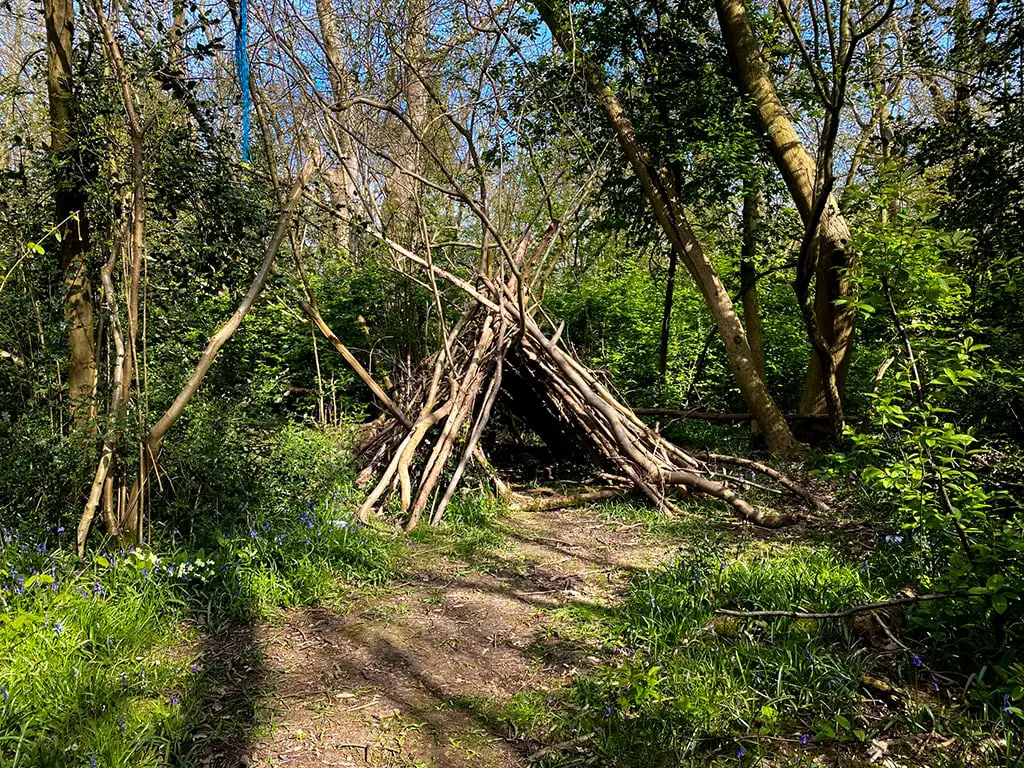 Babes in the Wood
Babes in the Wood is a traditional English children's tale where a brother and sister are abandoned and left to die in the woods. In the end, the evil uncle got what he deserved, so it might seem like the story is a nursery rhyme by Mother Goose, but many in Norfolk insist that the story is true.
Before we go any further, here is a brief synopsis of the Babes in the Wood story:
After the death of their wealthy parents, the two small children are left in the care of their aunt and uncle. The uncle tells his wife that he is sending the children to London but instead gives the children to scoundrels to be killed so that he can get their inheritance.
The scoundrels have a disagreement and one kills the other. The remaining one tells the children he will be back with supplies, but they never see him again. Left alone wandering in the woods, the children die, and are covered with leaves by the robins. The uncle is haunted by his guilty conscience and loses everything. He was imprisoned for debt and then died.
Wayland Wood is believed to be the woods where this tragic story took place. That's how it earned it's nickname of Wailing Wood. The signs for the villages on either side of Wayland Wood, Watton and Griston, include images of the children at the sword point of their abductor and lost and dying in the forest, respectively. The huge oak tree that locals suspected to be the one the children died under was destroyed by lightening in 1879. Nearby, Griston Hall, a grand Tudor farmhouse, was the home of the story's wicked uncle.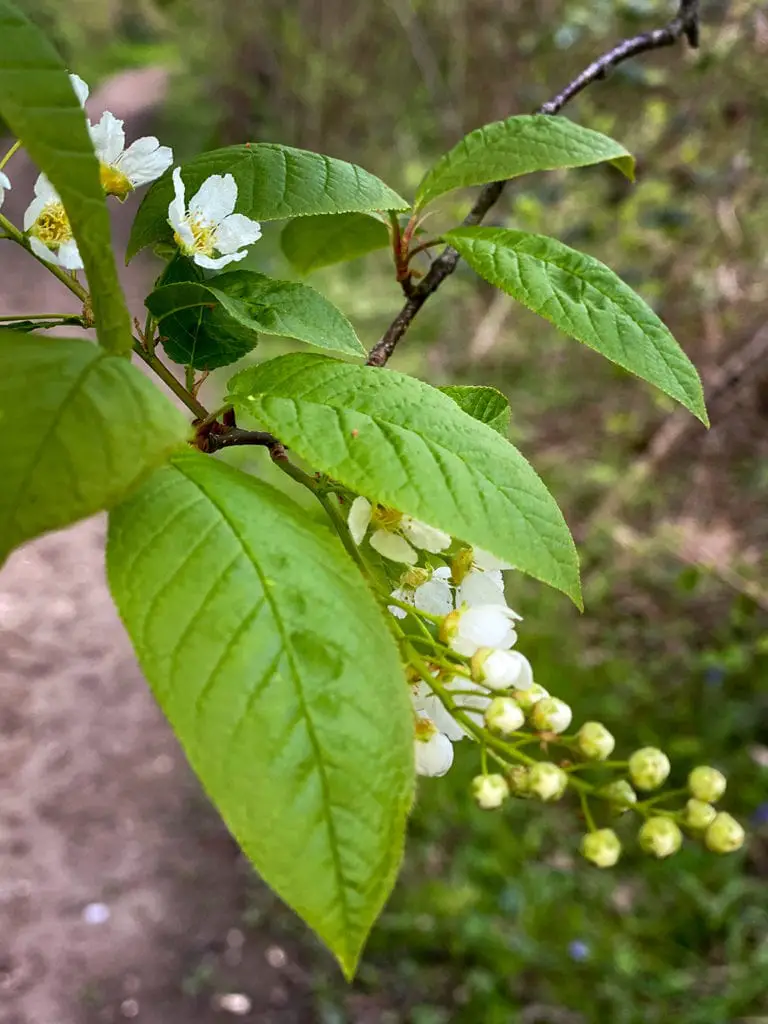 The story was first published as an anonymous broadside ballad by Thomas Millington in Norwich in 1595 with the title "The Norfolk gent his will and Testament and howe he Commytted the keepinge of his Children to his own brother whoe delte most wickedly with them and howe God plagued him for it". The tale has been reworked in many forms and has also become a popular pantomime subject. They usually combine the story with aspects of Robin Hood to make it longer and give it a happier ending that is more suitable for young children.
Babes in the Wood has also been the name of some other unrelated works. It has also become a phrase used to describe when inexperienced or naive people have entered potentially dangerous situations. Some child murder cases have been referred to in the media as the "Babes in the Wood" murders.
Wayland Wood Walks
There are many paths that you can take to explore Wayland Wood. Unfortunately, there is no map of the trails available, but there are a few markers along the way.
The main circular path that goes around the wood is about two miles long. It's relatively flat, so it makes for an easy walk, but it can be muddy. There is also a path that cuts the circle in half, if you want a shorter option. Keep an eye out for smaller paths leading off the main ones to get to the best places to see the blooms.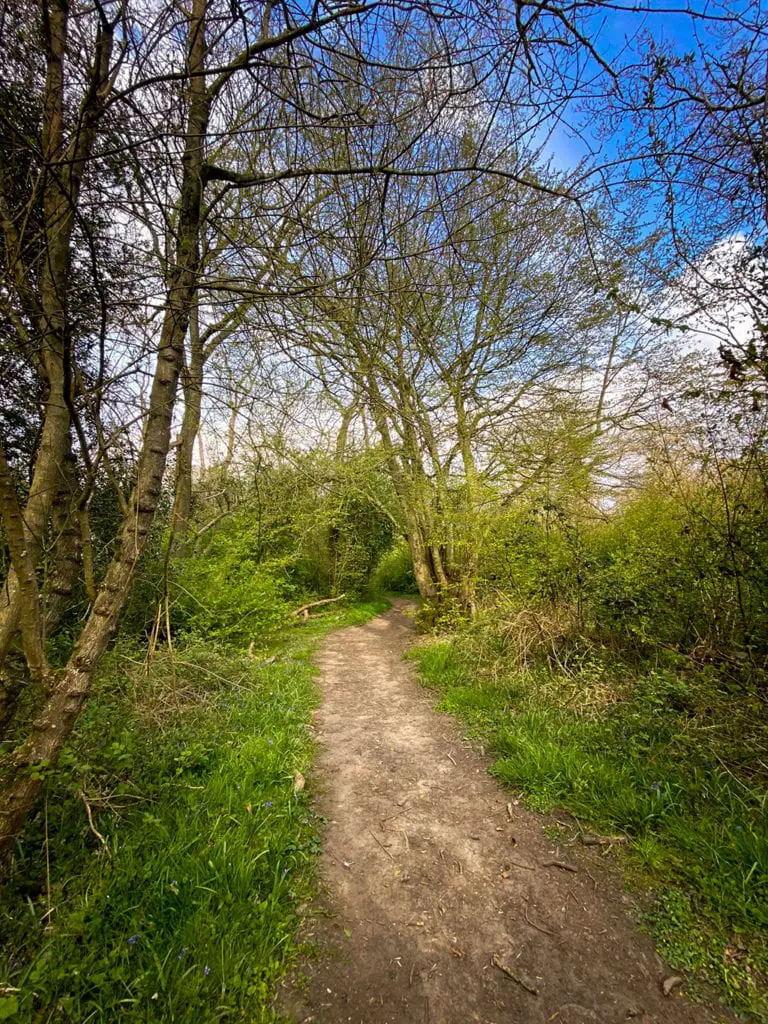 Vegetation in Wayland Wood
Wayland Wood is made up of a diverse mix of trees including hazel, oak, downy birch, bird-cherry, sallow, ash, hornbeam, and field maple. Depending on the time of year, it's also showcases lots of blooms.
Over 125 different species of flowering plants have been recorded in Wayland Wood including bluebells, yellow archangel, early purple orchid, common twayblade, bugle, and the rare yellow star of Bethlehem. In fact it is the only place in Norfolk, where you can see the yellow star of Bethlehem. Look for it in early March shady areas in the southeast part of the wood.
Note: If you like bluebells, be sure to check out our list of the best places to see bluebells in Norfolk.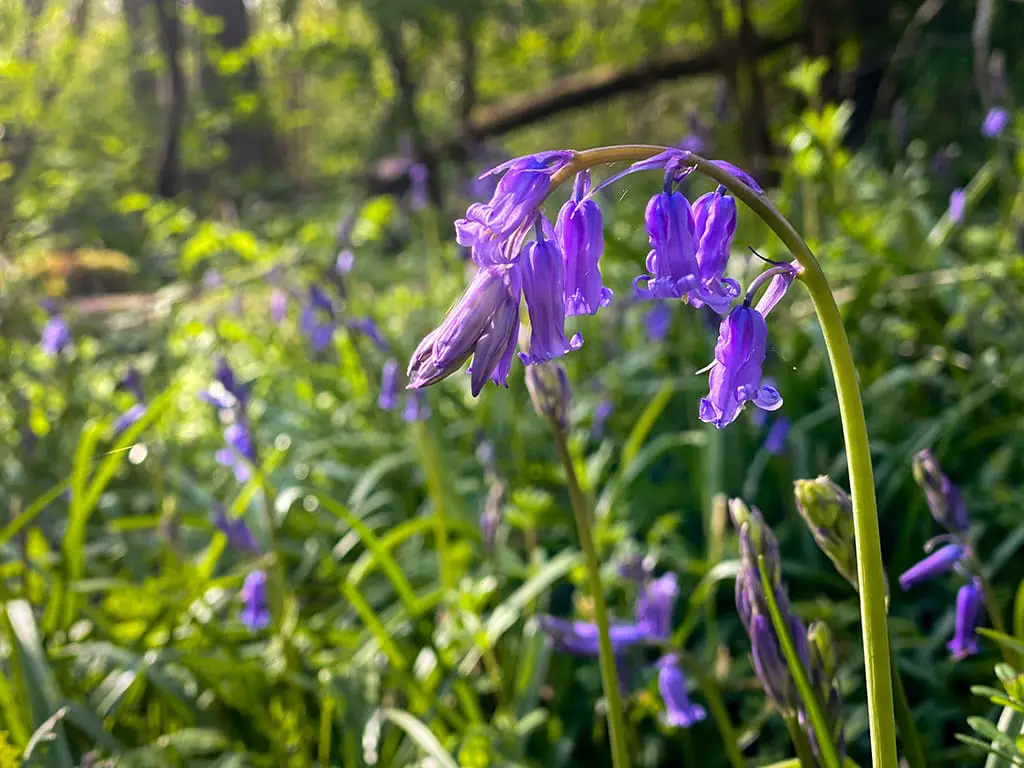 Wildlife in Wayland Wood
Wayland Wood is a good place for wildlife spotting. We saw a muntjac, many birds, and some bees during our visit. You can also see many common woodland birds and some that are a little more rare like a breeding nuthatch, marsh tit, bullfinch, or golden pheasant. It's also an excellent area for invertebrates with more than 250 species of moth recorded.
More Woodland Walks
If you enjoyed Wayland Wood, you should also check out these woodland walks in Norfolk.
Wayland Wood FAQs
How long does it take to visit Wayland Wood?
The circular walk is not very long so you could easily do that in 40 minutes or even choose a shorter route if time is tight. You will want to stay longer if you can to enjoy the scenery.
Where do you park for Wayland Wood?
There is a small car park right at the entrance. There is no charge to park here.
Is Wayland Wood good for kids?
Yes. It's mostly flat so the walk is easy. They can have fun wildlife spotting or build a den. If you want ideas for more family-friendly places, check out our list of the best things to do with kids in Norfolk.
How do you get to Wayland Wood?
It's best to drive and takes around 30 minutes from Norwich. Wayland Wood is located about a kilometer south of Watton on the A1075 to Thetford. There is a brown sign marking the turn. You can put "Wayland Wood Car Park" in google maps.
What is the best time of year to visit Wayland Wood?
It depends on what you want to see. Bluebells typically bloom towards the end of April or early May. The yellow star of Bethlehem flowers in early March. It's also a good place to see the autumn colours.
Are there any facilities at Wayland Wood?
No. There are no toilets or food vendors at Wayland Wood.
Are dogs welcome at Wayland Wood?
Dogs are not allowed at Wayland Wood.
More Woodland Areas in Norfolk
If you enjoyed your visit to Wayland Wood, there are more woodland areas that you should explore in Norfolk. Some of our favorites are Broadland Country Park, Foxley Wood, Burlingham Wood, Pretty Corner Woods, and Bacton Wood.