This year marks the 250th anniversary of the Norfolk & Norwich Festival which is definitely something worth celebrating. Reaching a milestone like that takes a lot of support and hard work. You don't want to miss out on this special event.
In this post, we will tell you more about the 2022 Norfolk & Norwich Festival so that you can plan your visit.
You can find information about the 2023 Norfolk & Norwich Festival here.
Be sure to sign up for our email list here to stay up to date with what's on in Norfolk.
Note: This post contains affiliate links.  As an Amazon Associate, we earn from qualifying purchases. Please see disclosure for more information.
About the Norfolk & Norwich Festival
The Norfolk & Norwich Festival began as a cathedral service fundraiser for the new Norfolk and Norwich Hospital in 1772 and has grown into a cultural extravaganza full of art, music, theatre, literature, and more. It is considered to be the oldest single-city arts Festival in the UK.
Overview of 2022 Norfolk & Norwich Festival
Get ready for more than 100 events (40 of them will be free), significant and memorable works from the past, and 18 new commissions over 17 days in May!
The diverse 'Festival 250' programme features installations, exhibitions, cabaret, circus, films, musical performances, and even giant dominoes. The events will be held on beaches, in churches, at pop-up venues, art centres, in car parks, and on the streets around the county in places like King's Lynn, Great Yarmouth, Diss, Sheringham, and throughout Norwich.
During this time, Festival Gardens (aka Chapelfield Gardens) will be THE place to eat, drink,and gather. There will be outdoor performances as well as shows inside the Adnams Spiegeltent.
Highlights of the 2022 Norfolk and Norwich Festival
With all that is part of the Norfolk and Norwich Festival in 2022, it can be a bit overwhelming. Here we will focus on our top picks from the wide-ranging programme.
Dominoes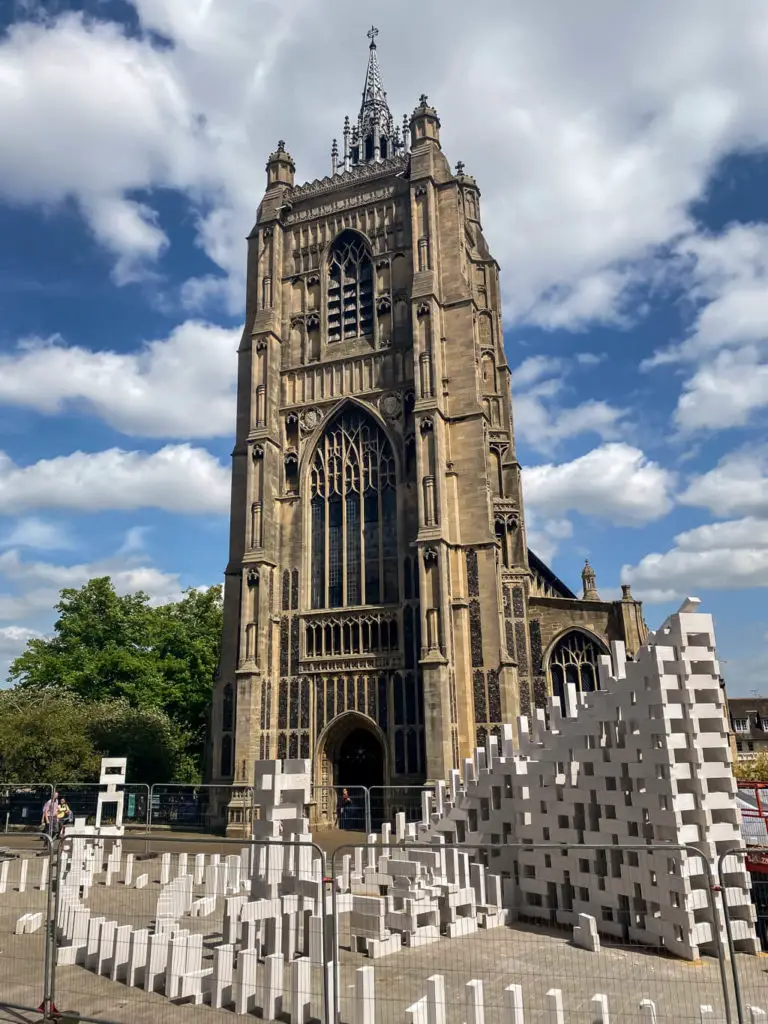 When: 13 May 18:00
Dominoes will travel through Norwich City Centre, starting at Anglia Square and finishing at The Forum to open the 250th anniversary Festival!
Thousands of breezeblocks are used to create a moving sculpture, unfolding over the course of the day. The line of dominoes works its way through Norwich on streets, through parks, buildings and even on water, occasionally disappearing and then resurfacing, sometimes pausing for sculptural performances.
You don't need any tickets, just find a spot along the route to watch the dominoes topple. The full route will be available online from Friday 29 April. Get more information here.
Watch our live video of The Dominoes here.
Peaceophobia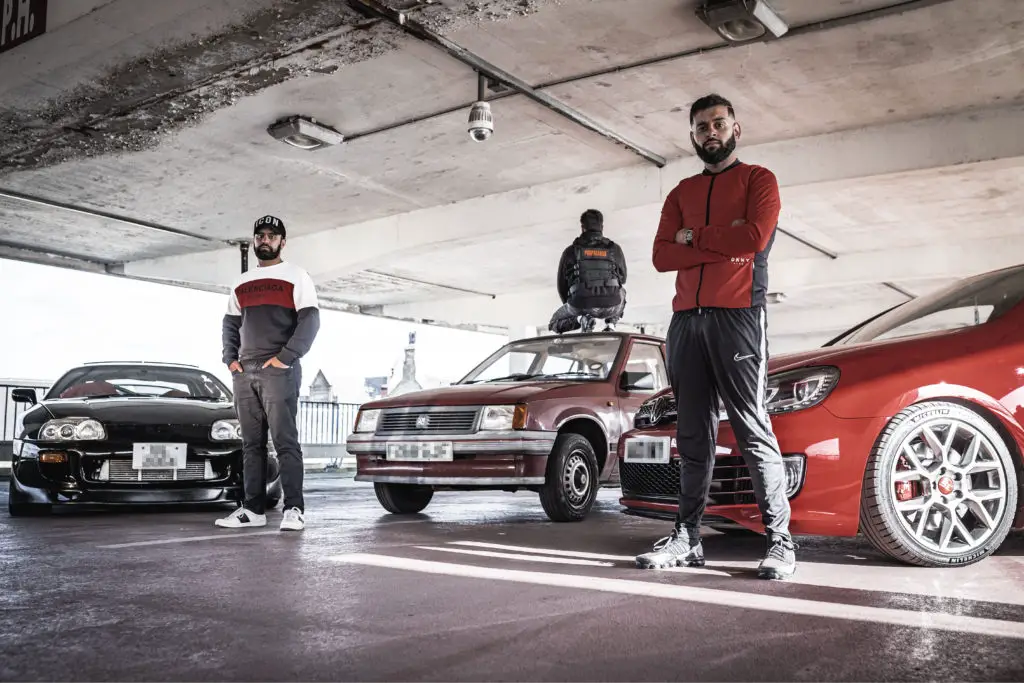 When: 18 – 21 May, performance times vary based on the day
Peaceophobia is an unapologetic response to increased Islamophobia around the world. It combines cars and theatre with cinematic lighting and an original electronic sound score.
It tells the story of three Muslim Pakistani men, Ali, Sohail, and Casper, who want to take control of the narratives around their religion, their city, and their cars. The show is performed in the Rose Lane Carpark with a Supra, a Golf and a classic Nova.
The show is recommended for ages 12 and up. Tickets are £17. Get more information here.
Read our review of Peaceophobia.
Barbu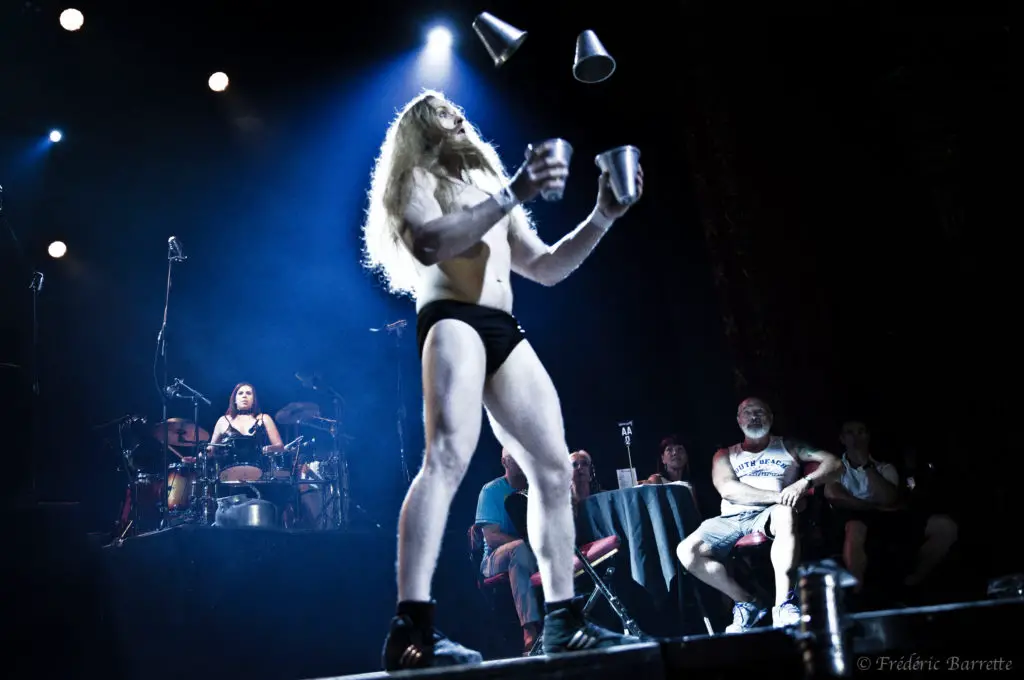 When: 18-28 May 19:30, 29 May 17:00
Barbu explores the beginnings of the circus in Montreal more than 100 years ago. Music, video, circus, brief nudity, and general craziness come together in this politically incorrect show.
Read our Barbu review. Tickets are £20 – £26. Get more information here.
Caroline Shaw & Sō Percussion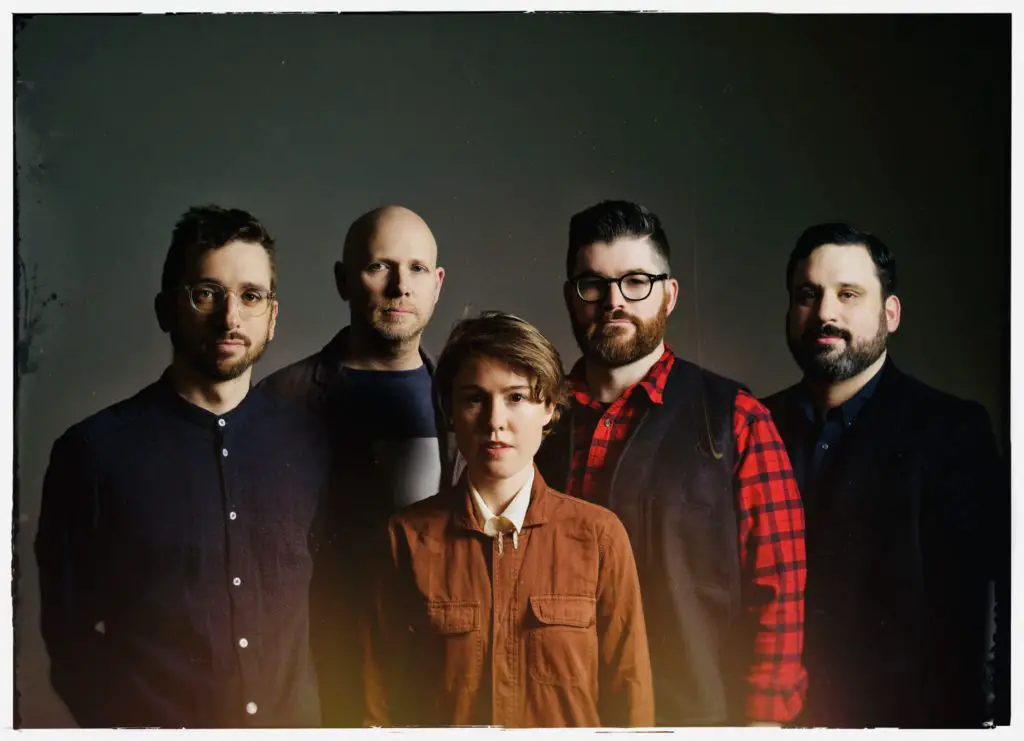 When: 18 May 20:00
Sō Percussion has redefined chamber music for the 21st century. They will be teaming up with Pulitzer Prize-winner Caroline Shaw, a musician who moves among roles, genres, and mediums. This show at St. Andrew's and Blackfriar's Hall will be the UK premiere of their collaborative album, Let the Soil Play its Simple Part.
Tickets are £10 – £25. Get more information here.
RELATED: Best Music Festivals in Norfolk
Garden Party
When: 21- 22 May 12:00 to 17:00
Relax and unwind with family and friends in Chapelfield Gardens, where you'll find a little something for everyone! There will be 8 new outdoor shows, make and do sessions, a bar, and food. We go to this event every year and it is always a fun time.
This event is free and you don't need a ticket. Get more information here.
Club Culture with Jossy Mitsu
When: 20 May 22:00
For the first time, there will be a Festival club night at Space Studios with DJ Jossy Mitsu, one of the fastest-rising talents on the UK dance scene. She is co-founder of the acclaimed 6 Figure Gang and holds residencies with two legendary institutions – Rinse FM and London's Fabric nightclub. Her sets feature house, techno, garage, rave, and jungle music.
The event is 18 and up. Tickets are £10. Get more information here.
Now That's What We Call Musicals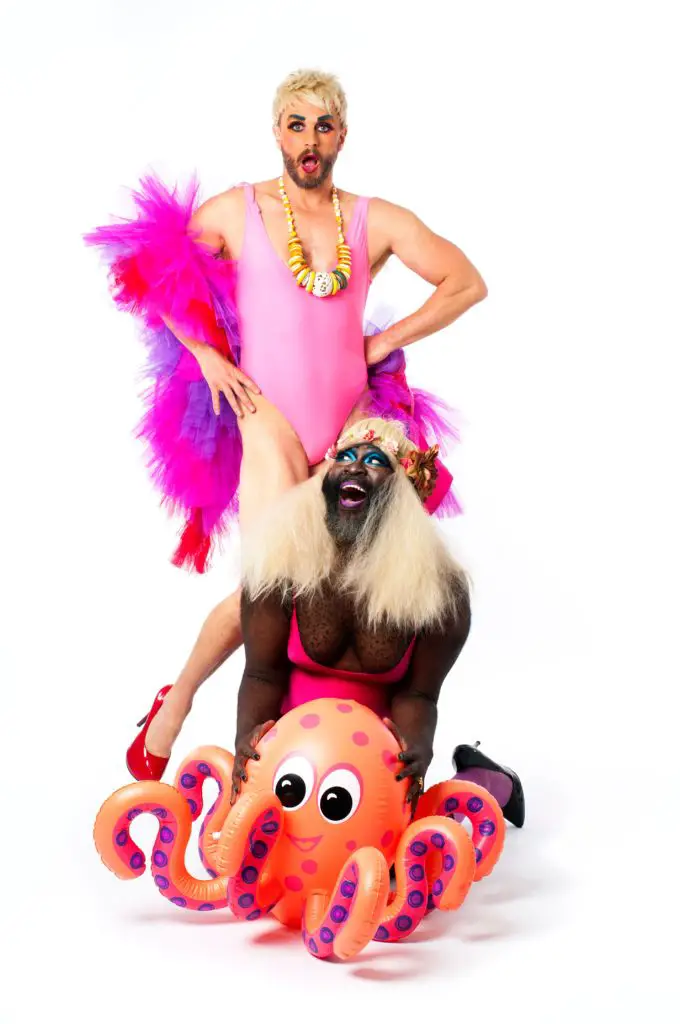 When: 19 & 20 May 22:00
Olivier award-winning star of La Clique and La Soiree, Le Gateau Chocolat, and the Queen of London's Alternative Drag scene, Jonny Woo, are back at the Norwich & Norfolk Festival after their sold-out hit A Night at the Musicals.  The show includes a brand new selection of Gateau & Woo's favourite musical hits from shows like Gypsy, Grease, Little Mermaid, The Sound of Music, and more.
This show is aimed at ages 16 and up, tickets are £15 – £18. Get more information here.
The Canticle of the Sun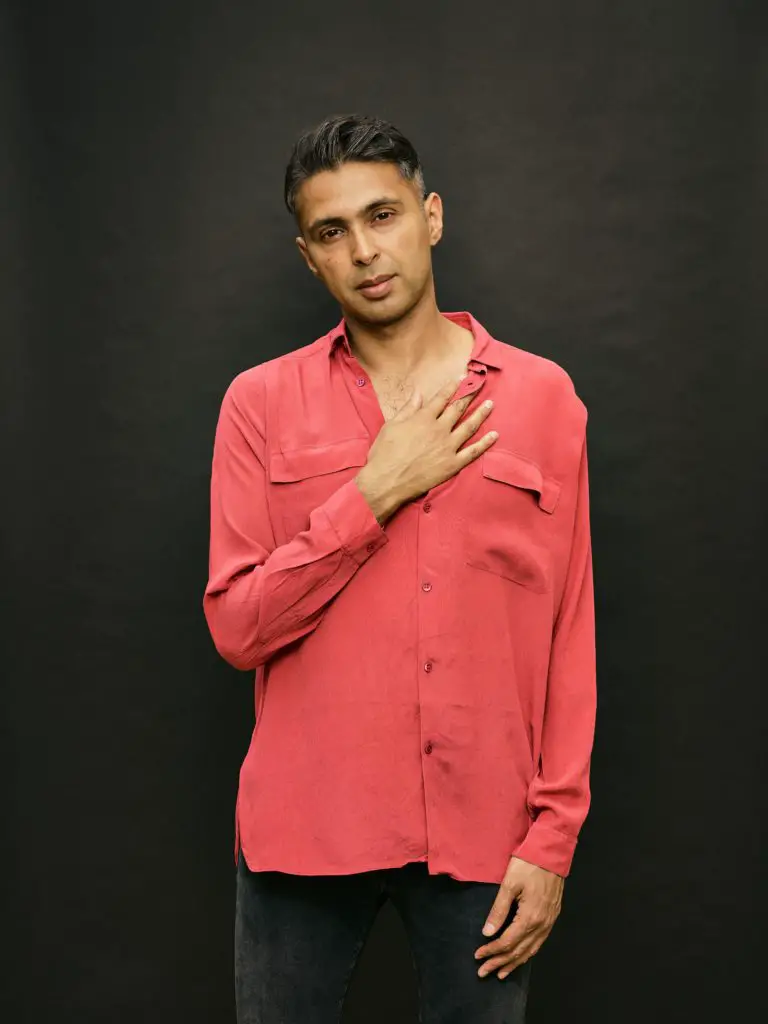 When: 21 May 20:00
The Canticle of the Sun (translated as Praise of the Creatures) is a prayer celebrating the unity of nature written by St Francis of Assisi in 1224. Arun Ghosh takes this ancient text and presents it through spiritual music performed by an eight piece band.
Tickets are £7.50 – £22. Get more information here.
Astrology Bingo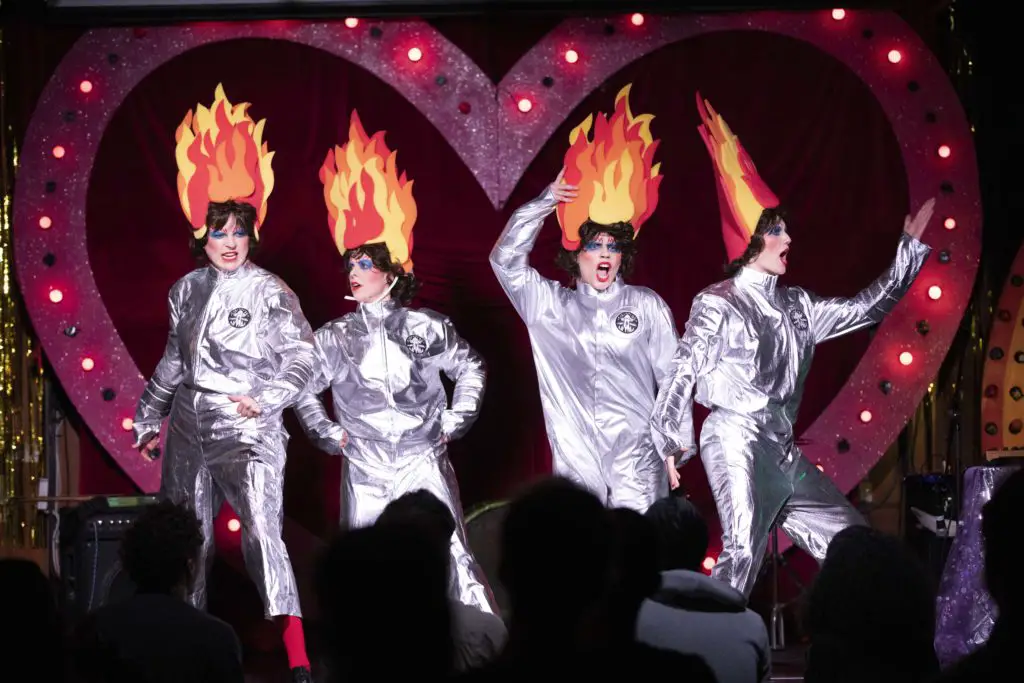 When: 23-24 May 22:00
Your favourite galactic gal pals, Figs in Wigs, will be hosting Astrology Bingo, which is the universe's first ever cosmic game show for astrology lovers, bingo wingers and their sceptic friends.  Each player will be using a special tailor made bingo card made from their personal natal horoscope and there will be incredible prizes.
There will also be stellar performances from special guests and your hosts, Figs in Wigs.
Tickets are £7.50 – £10. Once you purchase a ticket, you will receive a form to fill out to get your bespoke bingo card. Get more information here.
dat Brass
When: 28 May 22:00
With their unique mix of punk jazz, turntablism and electronica, dat Brass have become known as one of the freshest sounds London has to offer. Expect a high octane performance with anthemic tunes and plenty of improvisation.
Tickets are £14.40 – £16.00. Get more information here.
Every Step is a Different Height
When: Various times 14 – 29 May
Take a tour through the history of the medieval Guildhall and the storied past of the Festival. Volunteer guides from the newly formed Guild of Wayfinders will take you through the unique spaces of the this iconic building.
Tickets are pay what you want £5-£10.
Read our Guildhall tour review.
2022 Norfolk & Norwich Festival FAQs
When is the 2022 Norfolk & Norwich Festival?
It will run from 13 – 29 May.
Is the Norfolk & Norwich Festival free?
There will be plenty of free events, but there are also ones that are not.
Is the Norfolk & Norwich Festival good for kids?
Yes, there are several events that are family-friendly. If you need more ideas to keep kids entertained, check out our list of things to do in Norfolk with kids.
Do you need tickets for Norfolk & Norwich Festival?
Some events will require tickets. They will go on sale to the general public on 9 March 2022.
Where should you stay during the Norfolk & Norwich Festival?
If you aren't lucky enough to live nearby, I think it's best to choose a hotel in the Norwich city centre. Many events take place in Norwich and other events are just a short drive away.
Disclosure: This post contains affiliate links. This means we will receive a small commission for some purchases made using links in our blog with no additional cost to you.  Please be assured we would not promote any product unless we believe that our readers will also benefit.  The commission does not influence the editorial content of this site.